Why Meera Chopra won't work in the South anymore
'I could not adjust to the way they treat you.'
'They expect certain things from you, which I was not comfortable with.'
'Like, they expect you to wear a certain kind of clothes, even if you don't want to wear that.'
'They'll be like, just wear it, because it's such a male-dominated industry.'
Working in The Tattoo Murders has got Meera Chopra very passionate about the way sex workers are treated in India.
The Web series was titled Kamathipura, after Mumbai's infamous red light area.
"I feel either get rid of prostitution completely or legalise it. The sex workers are suffering, everyone else is benefiting from their suffering," Meera tells Patcy N/Rediff.com.
Why was the title changed from Kamathipura to The Tattoo Murders?
I still call it Kamathipura because I am not used to the new title.
The name was changed because of the Kamathipura Association, as they are trying to revamp the area.
Just a week before our trailer came out, the Gangubai Kathiawadi trailer had released, so they had put a stay on both titles.
We had two options: To stick with the original title and fight in court or change the title and release (the show).
That was Hotstar's decision and they decided to change the title and go ahead with the release.
Director Shravankumar Tiwari offered you the role, but when he saw you, he was not convinced that you could play a cop.
He had seen the trailer of Section 375 and that is how he approached me.
You look different on screen; the screen always magnifies you.
So when he saw me, I looked thinner and smaller.
He told me that he wanted to cast me, but he wasn't sure if I could pull it off.
I play a cop who is posted in Kamathipura.
In Bollywood, we are used to seeing cops who swear, they are hard-skinned. But this cop is not like that.
After the screen test, he was convinced. In fact, he was more convinced than me!
Until the day I started shooting, I was not convinced that I could pull it off.
It's easy and comfortable to do something which is in your nature. But when you do something so opposite, you are not sure if you can pull it off.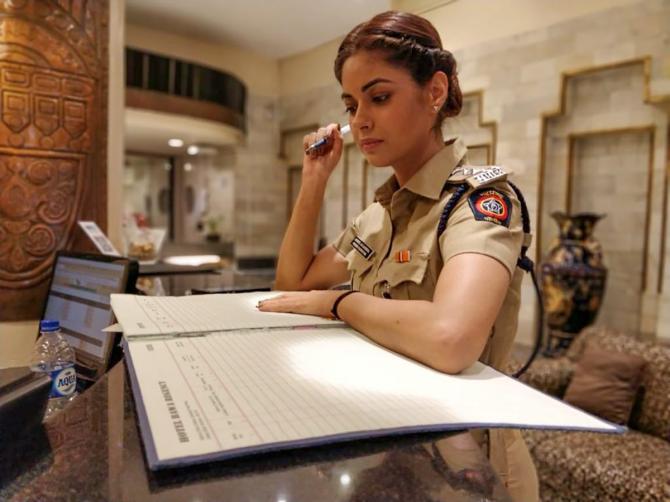 How did you prepare for the cop act?
My director told me clearly that this cop is not like any Hindi cop because they are very loud.
The only reference I had was Tabu from Drishyam/.
I have tried to copy her walk and her body language because honestly, we did not have the time to meet many cops. Immediately after Section 375, I jumped to Kamathipura.
I spoke to some cop friends in Delhi and Mumbai, and they told me how they react when they find a dead body or when they meet criminals.
I remember I was talking to this DCP from Delhi and I asked him, how do you feel when you see a dead body?
He was like, Meera, we see that in our everyday life. We speak to criminals in our everyday life. It's not a big deal for us. We remain very normal about it.
So that's how I played my character.
You shot in Kamathipura, and interacted with sex workers.
Shooting was a little painful because Kamathipura is not an easy location to shoot.
I would say 80 percent of the shooting was done with a secret camera.
People around you don't know what's happening, they don't know that you're shooting.
All the houses that we have shot in are the real houses of prostitutes or the families that reside there.
While shooting, I interacted with the prostitutes there.
After the shoot, I gave an statement in an interview that prostitution should be legalised. I got a lot of flak for it.
Before this shoot, I had no idea what illegal prostitution was doing to the sex workers.
They have to give a percentage of their earnings to pimps.
They are not covered under labour laws.
They are not given any rights.
It's a very grim and sad situation.
I feel either get rid of prostitution completely or legalise it.
The sex workers are suffering, everyone else is benefiting from their suffering.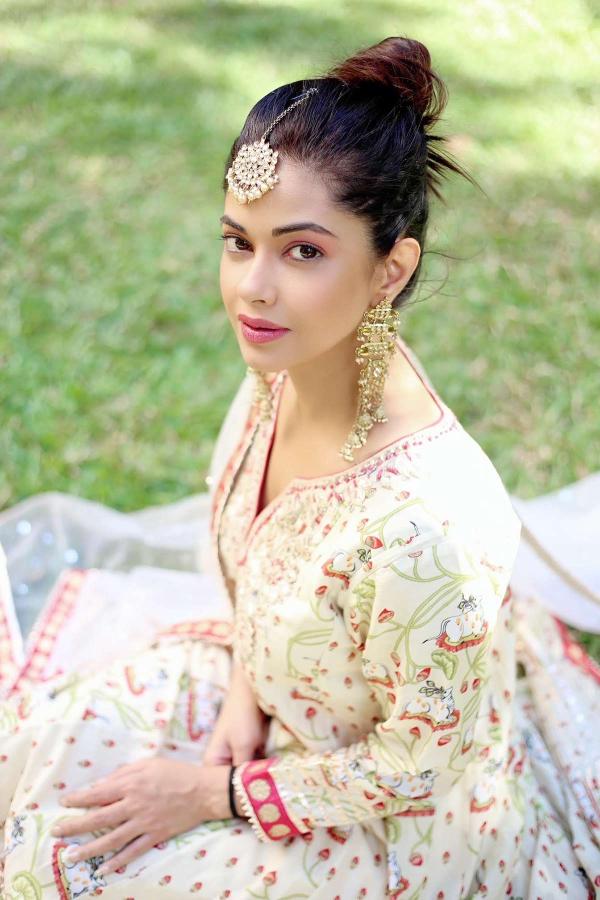 How much have you evolved as an actress?
As a person, I have changed so much in these years.
I would give the credit to the scripts I read, to my shooting experiences, the kind of people I meet.
We have a great work culture because we meet a lot of people.
When I was doing Section 375, I met a lot of rape victims. That changed something in me.
When I was shooting for Kamathipura, I met pimps and prostitutes and that again changed something in me.
I feel there's so much pain in the world.
People have such hard lives.
I can't even imagine the kind of hard life lives they lead. We are so privileged.
I thank God everyday for what he has given me.
When I started working in the South (film industry), I was a very arrogant girl.
No producer repeated me because I was so arrogant.
I didn't know what life was.
I was self-consumed and self-obsessed.
Because I had just come from New York, I thought I was the best and I deserve the best.
When you are in your 20s, and you get success really fast, you don't know how to handle that.
With life's struggles, you change as a person.
I think I have changed considerably.
Section 375 did not do well. Did that hurt?
Yes. As actors, we are looking for appreciation all the time. That's what gets us good work.
Of course, people appreciate you, but the work is not going where you want it to be.
I feel every project has its own destiny; you need to take it in your stride.
You do feel hurt that it has not gone where it should have.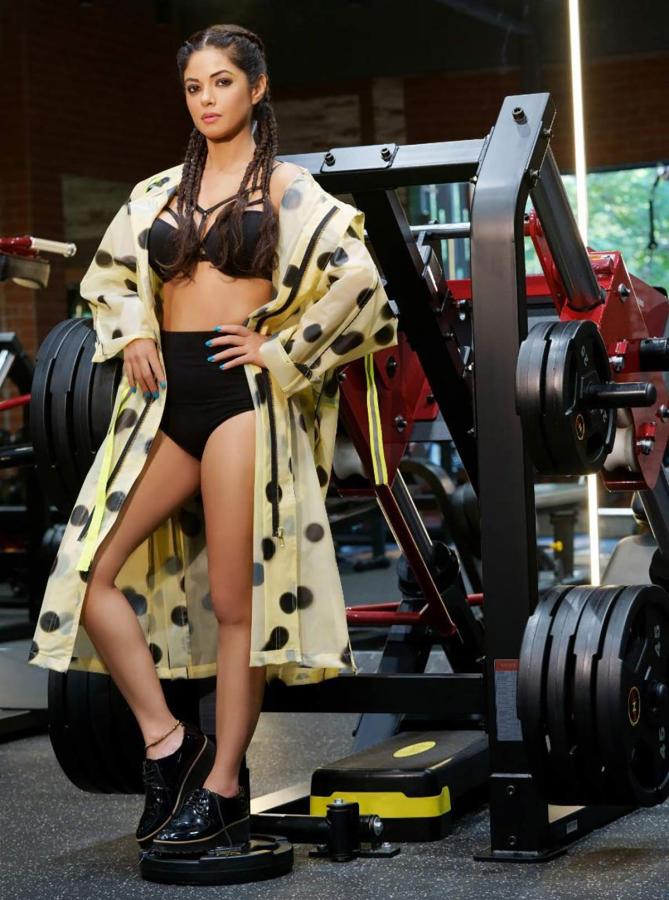 You started your career in 2005 with the Tamil film Anbe Aaruyire . Your first Hindi film was 2014's Gang of Ghosts, almost 10 years later. Being an outsider in the industry, is it hard to make a place for yourself in Bollywood?
I didn't work in the South for a long time.
I started when I was 17, and worked for three-four films.
I did some 20 odd movies.
I was not happy, so I went to the US to complete my graduation.
I was there for five years.
Then I came back to India, and decided that I wanted to try my hand in Bollywood.
My first South film became a big hit, and everything was served to me on a platter.
I didn't have to go and ask for work.
But in Bollywood, it was the complete opposite.
I wasn't getting the kind of work I was looking for.
It was difficult to even get a meeting from the kind of directors and producers you want.
I'm still struggling.
Section 375 changed the perception, and now I am getting the kind of roles I want. But the struggle is really tough here.
You have to have that patience to hold your ground and stick around.
I glad it's changing and after so many years, I'm at least able to do the kind of work I wanted to do.
Being a North Indian, how difficult was it for you to make your base in the South? How difficult was it to adjust?
The only reason I left the South was because I could not adjust.
I could not adjust to the language.
I could not adjust to the culture.
I could not adjust to the way they treat you, not that they give a bad treatment to actresses.
But it's just that they expect certain things from you, which I was not comfortable with.
Like, they expect you to wear a certain kind of clothes, even if you don't want to wear that. They'll be like, just wear it, because it's such a male-dominated industry.
There was a movie I was doing with Director Siddique (who directed Salman Khan's Bodyguard).
He is an amazing director, and I have huge respect for him.
Once I was doing a scene, and I asked him what the dialogue meant because I needed to emote.
He said, forget it. This is the gist of the scene, just do it the way you want to.
I did not want to work like that.
They want you to say the dialogues without even knowing its meaning.
I was playing glamorous roles and looked pretty on screen.
They pay you a lot of money too.
But there's no job satisfaction.
That's why I was done with the South industry after three-four years.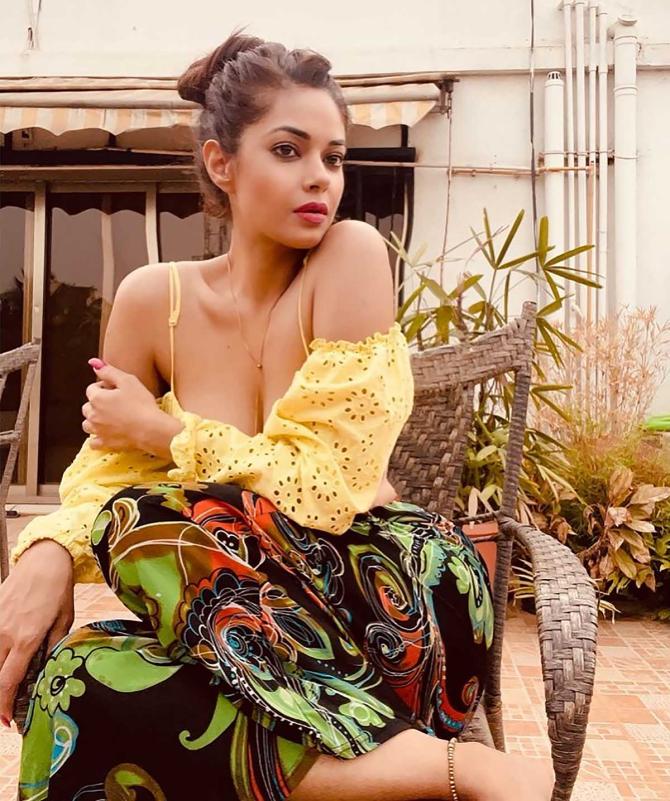 Nastik has been in making for a long time.
Nastik got stuck because of COVID.
We have finished 60 percent of the film.
It's a film about people who don't believe in God and how they are transformed in believing.
I don't know when we will start shooting again. Arjun Rampal is also starring in that.
Are you working on any other project?
I have finished a Web series for Lionsgate Play.
It's a Indian adaptation of an American show called Casuals.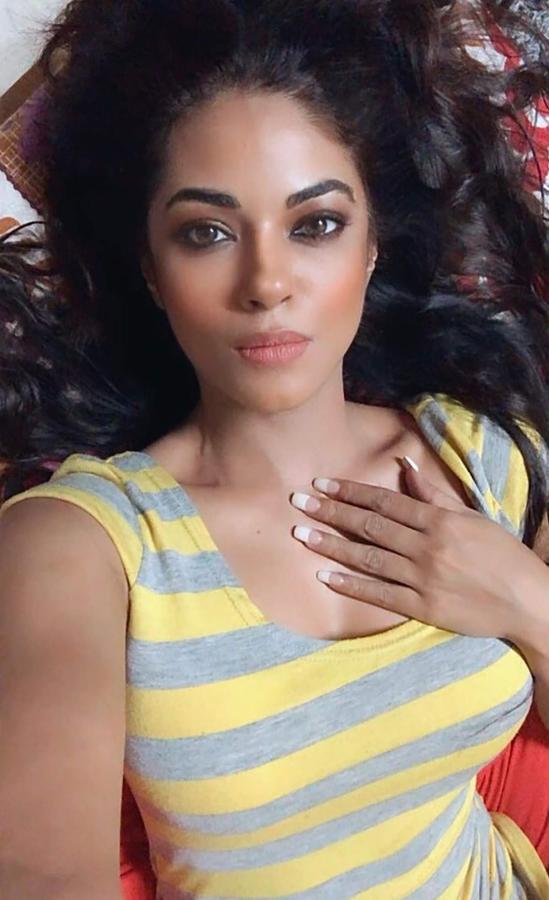 How did the lockdown affect your life?
Professionally, I think it has taken all of us five years back because none of us worked.
There were no shoots.
Now, there's another lockdown.
It's very difficult to be without work.
But personally, it was good for me because I spent the previous lockdown with my parents in Delhi.
Honestly, I have not spent much time with my family.
I visit them for a week and then come back.
It was a great family bonding time and I loved it.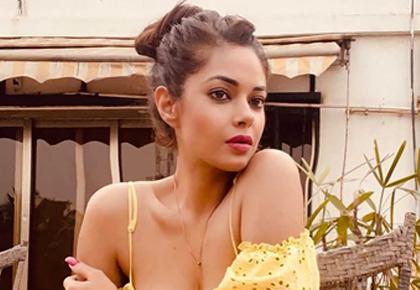 Source: Read Full Article