Who thought 'Calendar' ki bhi date khatam ho jayegi?
'The Three Musketeers have lost the most talented, generous and loving Musketeer.'
Satish Kaushik passed into the ageson March 9, leaving behind beautiful memories for his colleagues and friends.
Like his friends feel, 'it was not his turn'.
Many more friends take to social media to mourn their loss.
Salman Khan: Always loved cared and respected him and shall alway remember him for the man that he was. May his soul rest in peace n strength to family n loved ones. .. #rip SatishJi
Tisca Chopra: Who had thought 'Calendar' ki bhi date khatam ho jayegi .. Will miss your cheerfulness Satishji and your absolutely delightful performances .. I saw you build the character of Salesman Ramlal, while doing the play with you. and it was a masterclass .. Gutted by your loss .. RIP #satishkaushik
Farhan Akhtar: Rest in peace Satish uncle. I still can't believe that you're no longer with us. Just 2 days ago we were celebrating Holi at Janki Kutir and having a laugh.
And that's how I will always remember you.. as a man who filled the lives of all he met with positivity and laughter.
I always walked away from our conversations feeling good about life because that's what spending time with a good person does. It uplifts the soul.
You had that effect on all who knew you and you will be terribly terribly missed. Deepest condolences to the family.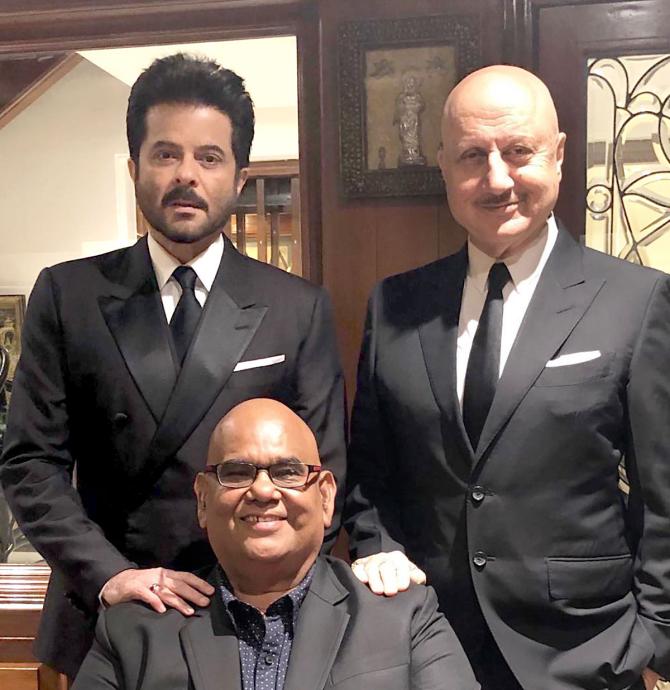 Anil Kapoor: The Laurels of the industry have lost their Hardy… the Three Musketeers have lost the most talented, generous and loving Musketeer and I have lost my younger brother…gone too soon… I love you Satish @anupampkher
Delnaaz Irani: I am deeply saddened to hear of the passing of Satishji, a talented director, actor and amazing human being to say the least. He meant a lot to me both as a friend in the industry.
Having to work with him on Milenge Milenge was just such an amazing experience, such a fun time shooting the film that it didn't feel like work! I still remember he offered me the role in the movie because he loved I played sweetu!
Satishji's passion for his craft and his ability to bring people together will always be remembered.
His passing is a great loss, but I take comfort in knowing that I did see him recently and that I will always have many fond memories of our time together.
I offer my heartfelt condolences to his family during this difficult time. Satishji zaroor milenge milenge. May his soul rest in peace.
Deepti Naval: Deeply saddened to hear about the demise of dear Satish Kaushikji… My condolences to his loved ones and to all his fans who loved him dearly. May his soul rest in peace.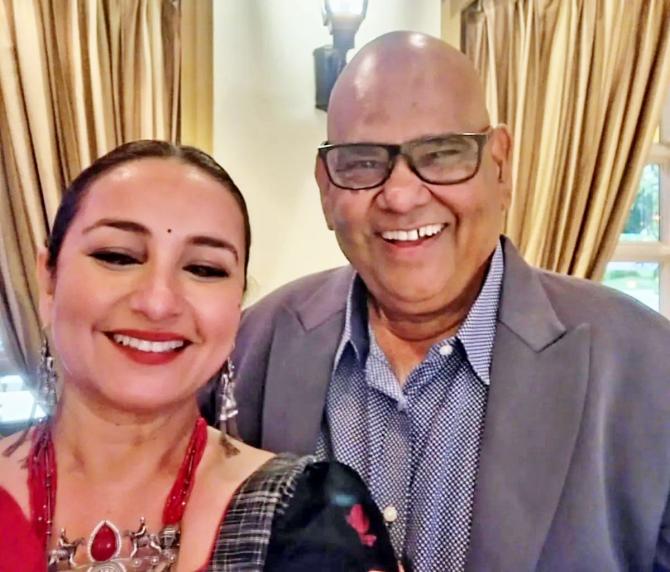 Divya Dutta: Beyond shocking to hear this terrible news!! He had the zest for life and for cinema.
One of the most sensitive and lovely people .. I will terribly miss your warmth and the way you laughingly said whenever you met me, kabhi to bura kaam kar ladki..gone too soon. RIP @satishkaushik2178ji. You were very special.
Adnan Sami: I'm totally shocked. I can't believe he's gone so soon. A friend & elder brother who always had an infectious smile with nothing but love that would envelop everyone in his heart.
My earliest memories of Mumbai feature him with his ever positive & loving words to me. A brilliant Actor; A brilliant Director; A Brilliant Soul. And he never changed! May God bless your soul dearest Satish bhai & may you rest in peace.
Sanjay Kapoor: Extremely saddened and shocked. My debut film Prem was directed by Satishji and what a talented director/actor he was, have such fond memories of him, and I can't digest he is no more. RIP Satishji, love and strength to his wife Shashi and his daughter. You will always remain close to my heart.
Mika Singh: It's very sad to hear that the veteran actor, producer, director giving us a superhit movie #terenaam. The legend satish @satishkaushik2178ji us all with his beautiful memories.
He was a great person and with a beautiful heart & a cute smile , may God bless his soul rest in peace.. Om Shanti
Kumar Sanu: Still can't believe, he was always smiling, cracking jokes, a very happy and big hearted guy! A Great actor, director, comedian. Gone too soon! May God give strength to the family and loved ones! #ripsatishkaushik Om Shanti.
Shreyas Talpade: This is so so heartbreaking. There was and never will be anyone like you.
Your kindness, simplicity & laughter is what the world will remember you by apart from all the terrific performances. You will be missed Satishji. Om Shanti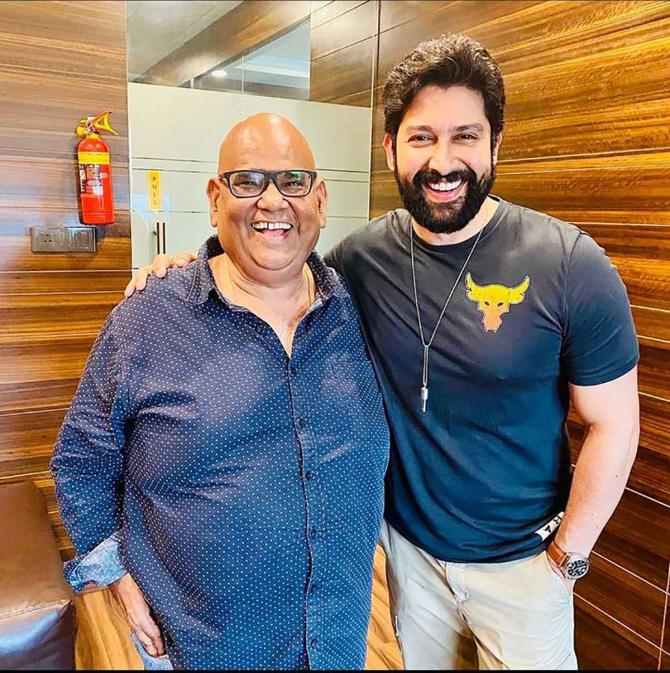 Aftab Shivdasani: To my favourite 'calendar', Knowing you from the Mr India days (1985) till date, your energy, zest for life and affectionate nature stayed with me.
You inspired, loved and spread your positive aura unconditionally. I will miss you Satishji. RIP Prayers and heartfelt condolences to your family.
Rajkummar Rao: Satish sir, gone too soon. One of the finest artists of our country and one of my most favourite co-actors.
Thank you for giving us so much Joy with your performances sir and I'll always cherish those wonderful jamming sessions with you.
You will be missed a lot sir. Rest in Peace. Have learnt a lot from you sir. You and your performances will always remain very close to my heart sir.#SatishKaushik
Rohit Roy: This date is not going to be a happy one on anybody's calendar ever again. Satishji, your cheerful face will be missed by all.
Bahut kam log uparwale ne banaye with your positivity, zest and enthusiasm for life. You always always put a smile on my face every time we met. #satishkaushik RIP.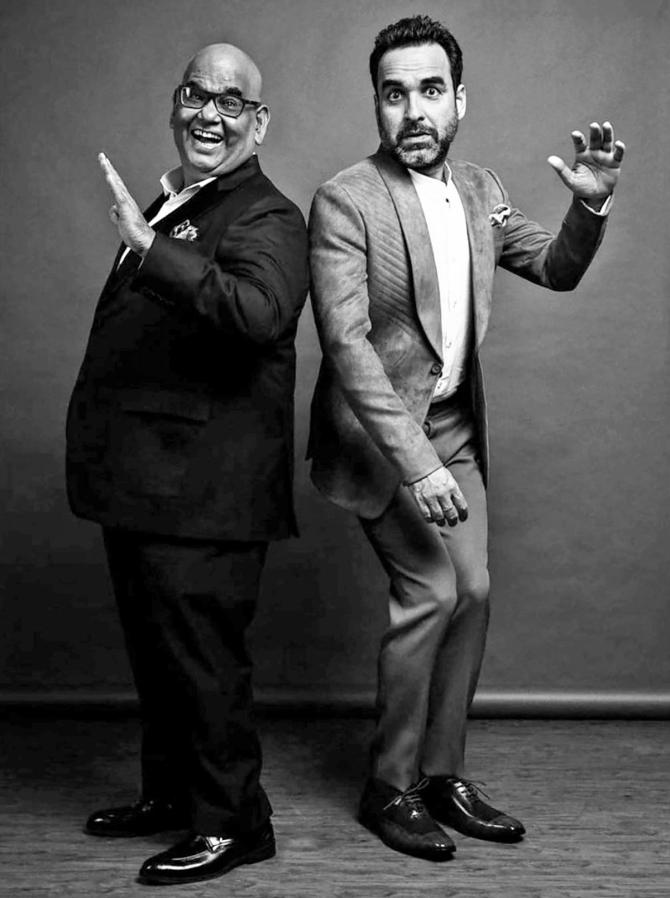 Pankaj Tripathi: बेहद दुखी हूँ ,पिछले दिनों मिलने की बात कर रहे थे हम दोनों , अब मिलना नहीं होगा सतीश कौशिक सर । आपके सपने का सहभागी रहा हूँ । अब स्मृतियों में रहेंगे ।आपका अटूट भरोसा और स्नेह सदैव मेरे साथ रहेगा ।ईश्वर परिवार को शक्ति दें । प्रणाम सर
Tusshar Kapoor: I still haven't been able to come to terms with the terrible news I've woken up to this morning! Speechless right now as I'm struggling to wrap myself around the shock and it all continues to seem unbelievable!
Words cannot describe what Satishji meant to me and my journey in the film industry, it all began with him and he was like a father to me!
He was an Institution in his own right and now with his passing on a huge loss to our fraternity!
My prayers are with his soul and my deepest Condolences to his family, and friends like me! Will miss you sir, until we're back on set together again! Goodbye, RIP.
Sunil Grover: Sorry to know about Satishji. His art, warmth and smile will be missed. May God give strength yo his family. Prayers.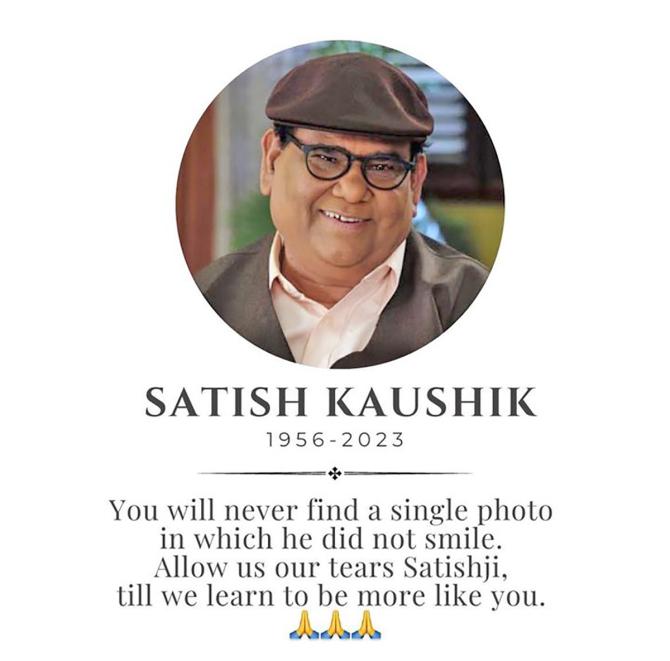 Deepak Dobriyal: ऐक्टिंग किसे कहते हैं, कन्विक्शन और क्राफ़्ट क्या होता है, और किरदार कैसे ज़िंदा होता है ये सतीश सर से सीखो ।।ये सालों से हर नए ऐक्टर को कहता आया हूँ।
कहाँ से शुरू करूँ??? मिस्टर इंडिया के कैलेंडर से??या डैडी से??
दीवाना मस्ताना के पप्पू पेजर से,या क्लोज़ अप टॉप 10 se? स्कैम के मुंद्रा साहब से या कपिल शर्मा के शो से ।। मुझे सतीश सर को बस देखना है तो देखना है चाहे वो कहीं भी हो। मेरे लिए सतीश सर एक चलता फिरता चलचित्र थे।।
10 साल पहले मैं उनसे एक फ़िल्म के सिलसिले में शास्त्री नगर के उनके ऑफ़िस में मिला। वो मुझे कहानी सुना रहे थे जो वो डायरेक्ट करना चाह रहे थे। मैं उन्हें एकटक देखता रहा सुनता रहा ,, और मेरे चेहरे पे एक अनंत मुस्कान तैर रही थी पूरे नरेशन के दौरान।।और नरेशन के बाद उनसे बोला सर आप ऐक्टिंग मत छोड़िए।।तो वो बोले यार रोल ही नहीं लिख रहा कोई मेरे लिए।।
कुछ महीनो पहले एक अवार्ड फ़ंक्शन में उन्हें बेस्ट सपोर्टिंग ऐक्टर का अवार्ड मिला। उस अवार्ड फ़ंक्शन के लोगों को मेरी तरफ़ से शुक्रिया।। वहाँ उनका थोड़ा सा दर्द भी छलका उन्होंने कहा थैंक्स टू OTT अब हमें कहीं झुकने और किसी का इंतेज़ार करने की ज़रूरत नहीं।।
कुछ दिन पहले ही विशाल जी को बोला सर जिस फ़िल्म में सतीश कौशिक हैं वो फ़िल्म अपने आप ही 50 पर्सेंट कम्प्लीट हो गयी समझिए उन्हें कास्ट करते ही।।
"अर्रे भैया कहाँ से कट के जा रिए हो"?
"मेरा नाम है कैलेंडर"
"पाजी फँसा देते हो आप"
ना जाने उनके कितने संवाद और कितनी अदाएगी दिमाग़ में गूंज रही मेरे अभी।।
जहां रहो ख़ुश रहो सर।
अलविदा सतीश मनोरंजन कौशिक।।
ओम् शांति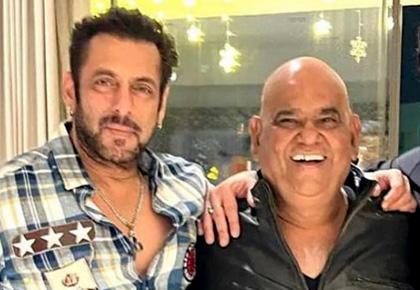 Source: Read Full Article