When Javed Akhtar Was Mistaken For Gulzar
Javed Akhtar is a treasure chest, full of stories.
Some of the stories may touch your heart, like his struggle to become a writer in Hindi cinema, and others, like the one where people still don't recognise him after all these years, is a hoot!
Javedsaab narrates some of these stories at the launch of his new book, Jadunama, penned by Arvind Mandloi.
Here, he tells us about that time when he was mistaken for Gulzar at the airport.
It's a hilarious story, and Hitesh Harisinghani/Rediff.com captures it here.
Now, while some people cannot distinguish between Gulzar and Javed Akhtar, Shabana Azmi tells us exactly what tells them apart.
The best part is that she sings it here: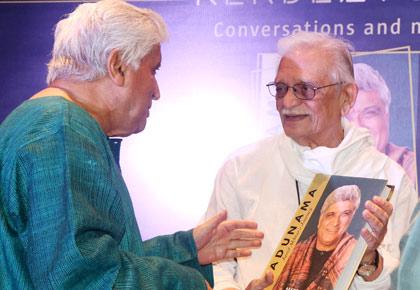 Source: Read Full Article