The BEST OTT SHOWS of 2021
Once upon a time, we were so starved for entertainment that anything from documentaries on agriculture to hours of classical music was happily lapped up.
But in the day and age of streaming, there's an overwhelming lot to choose from.
Shows from various countries and diverse genres catering to every taste, society and whim are a mere click away.
Being a couch potato never felt more legitimate.
From South Korean treats to internationally acclaimed series to home-grown delights, here are Sukanya Verma's favourite OTT shows of 2021.
Squid Game
Where to watch: Netflix
It's only four months since South Korea/s record-breaking sensation first dropped on Netflix and took the international pop culture scene by storm, but there's already talks of a third season.
Squid Game's savage survival contest, evoking Battle Royale and Bacurau, is all kinds of bonkers and brutal.
456 desperate entrants accept an outrageous challenge with little to no chance of win for the sake of big bucks, oblivious to the stakes and sick spectators.
Squid Game's ingenious imagery and biting social commentary on class and humanity is every bit worth the hype.
Hands down, the show of the year.
Mare of Eastown
Where to watch: Disney Hotstar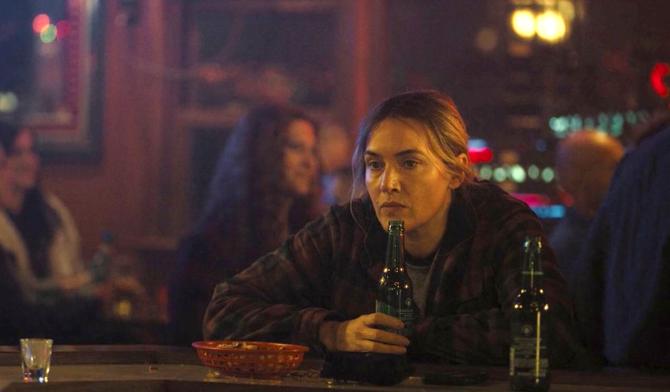 Kate Winslet plays a single mother, grandmother and detective determined to solve the case of two teenage girls gone missing in a sleepy small town of Pennsylvania. Mare of Easttown is as much about grief and motherhood as it is a riveting police procedural.
So many stories, secret and sorrowful, form the soul of its poignant narrative and the many interpersonal relationships forged between Winslet and everybody around her. It's what makes the shocking fate for one of the series's most beloved characters impossible to bear.
Kate Winslet is exquisite though. Just when you think the actress cannot get any better, she outdoes herself.
Move to Heaven
Where to watch: Netflix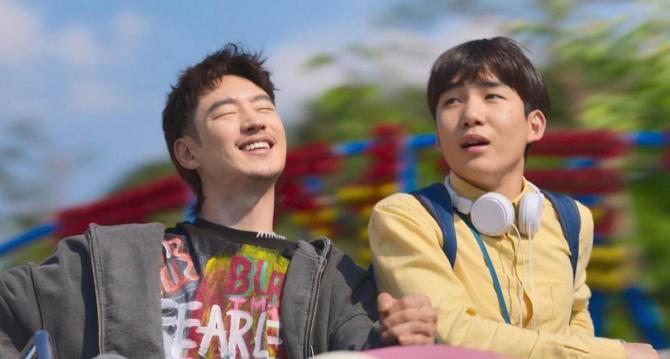 Following his father's death in an accident, a teenage boy with Asperger's Syndrome is compelled to bring his wayward uncle on board for their family business as trauma cleaners.
Every client brings forth his or her own unfinished, unexpressed story running parallel to the growing attachment between the unlikely duo.
Honouring the deceased, fulfilling their silent wishes while allowing their loved ones a final goodbye, Move to Heaven's therapeutic effect is unmistakable, especially since I watched at the peak of COVID-19's second wave.
Apart from grief, the series covers themes of adoption, homosexuality, class divide, loneliness and domestic violence through its course of ten poignant, heartfelt episodes. Not to mention some superlative performances by Tang Joon-sang and Lee Je-hoon.
DP
Where to watch: Netflix
From pizza delivery boy to a member of a deserter pursuit squad, a taciturn youngster's stint in the army as well as comradeships formed along the way are at heart of this deftly directed K-drama while noting the military's problematic conduct and history of bullying.
Based on webtoon DP: Dog Days, the six-part mini-series unflinchingly highlights the disturbing consequences of South Korea's military service.
It's not an easy watch, yet a spectacularly compelling one.
Only Murders in the Building
Where to watch: Disney Hotstar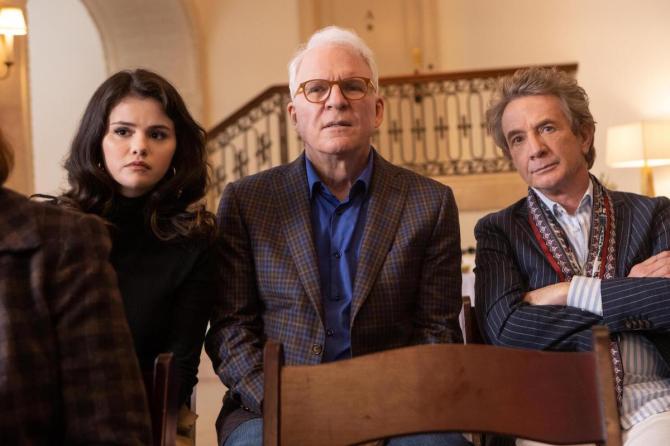 Set within an Upper West Side residential tower in Manhttan, Only Murders in the Building, starring comedy veterans and best friends Steve Martin and Martin Short along with surprisingly solid Selena Gomez, transcends generational gaps to prove how far mutual interests can go.
A troika of a faded actor, whimsical director and cagey young artist channel their inner sleuth for their fast becoming popular podcast while we gradually learn their back story and traits.
Only Murders in the Building is quirky, clever and effortlessly watchable with some curious cameos thrown in, including one by a uproarious Sting.
Tabbar
Where to watch: SonyLIV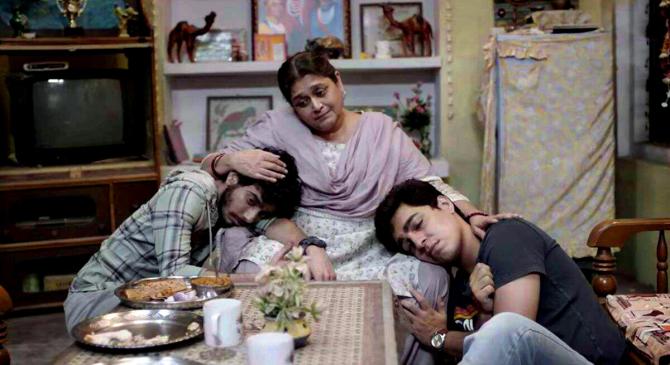 To what extent will a family go to protect its own is tested in extreme with the guilt, grimness and tragedy of Macbeth and Hamlet proportions in Ajitpal Singh's tautly helmed tale of crime, morality and familial ties.
High on emotion, drama, suspense and deceit, much transpires through the course of its eight episodes but focused storytelling, steady momentum and a cast of pitch-perfect actors led by an extraordinary Pavan Malhotra makes it one heck of a giddy binge.
Beyond Evil
Where to watch: Netflix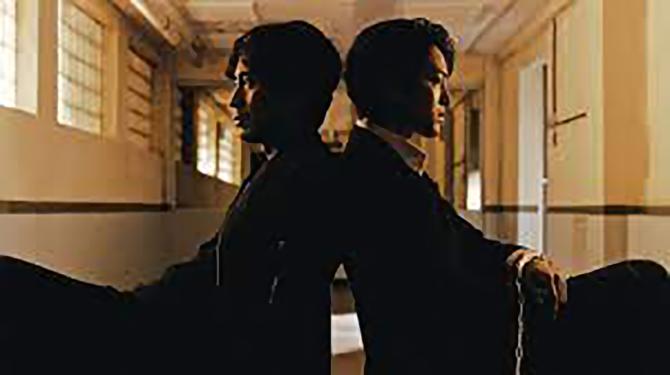 A cocky young cop is posted at a small town police station where his growing suspicions over his partner's complicated past leads to much hullabaloo and whistleblowing in this award-winning South Korean police procedural series.
It's like a bizarre buddy cop universe meets serial killer genre that I started watching on Rakuten Viki long before it dropped on Netflix purely to investigate why it won over my favourite Flower of Evil.
As it turns out, I was hooked right away by its mind games, serial killers, numerous twists, conspiracy theories and masterful delivery by leading man Shin Ha-kyun.
Gullak 2
Where to watch: SonyLIV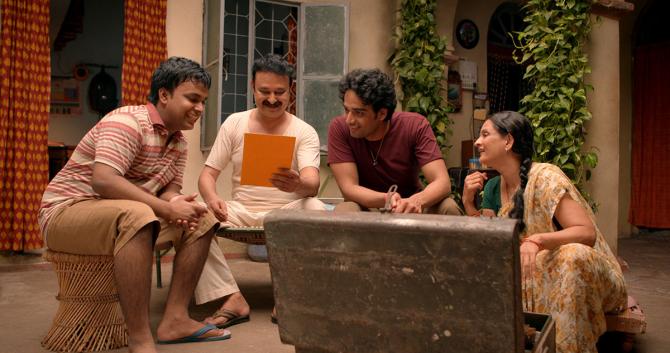 The Mishras of Bhopal endear us to their modest, middle-class world and its bittersweet occurrences in a show that is a charming ode to wit, warmth and simplicity.
Full of hilarious zingers and humorous barbs, mostly directed at the young and the restless members of the household, Gullak gathers a treasure of small triumphs and inevitable disappointments with its smiles and sighs intact.
Yet another win from the SonyLIV stable.
Hellbound
Where to watch: Netflix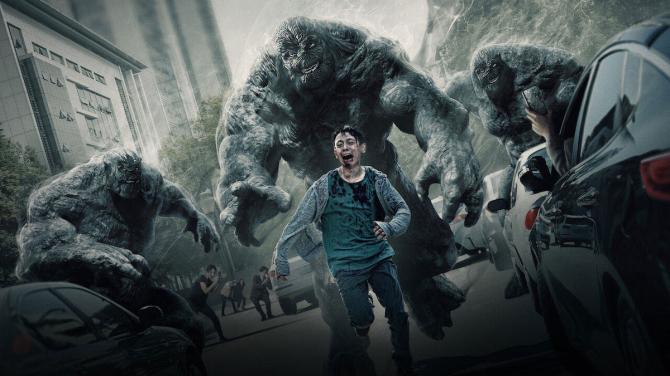 In Hellbound, a religious cult leader exploits a beastly supernatural phenomenon to enjoy unquestioning support among his rapidly growing followers even as a small group of rebels quietly oppose it.
Radical, creepy and thoughtful in equal measure, Hellbound has some pertinent things to say about blind faith and humanity while ably convey the aggression of South Korean film-making.
Directed by Train to Busan's Yeon Sang-ho, it's no surprise the series is due for a season two.
Described as 'cosmic horror' by Yeon, Hellbound leaves much of its premise unexplained, which strangely, only adds to its overall cryptic appeal.
My Name
Where to watch: Netflix
Though I figured the whodunit bit of the plot in the first episode itself, My Name makes for a satisfying watch from start to finish.
It's not just the sleek, stylish, gruesome nature of this vendetta story about a young woman joining a gang and later infiltrating the police force in hopes of catching her father's killer but also the full throttle action, complex characterisations and their volatile inter-personal dynamics and dilemmas that accompany it that lends My Name its irresistible edge.
Aranyak
Where to watch: Netflix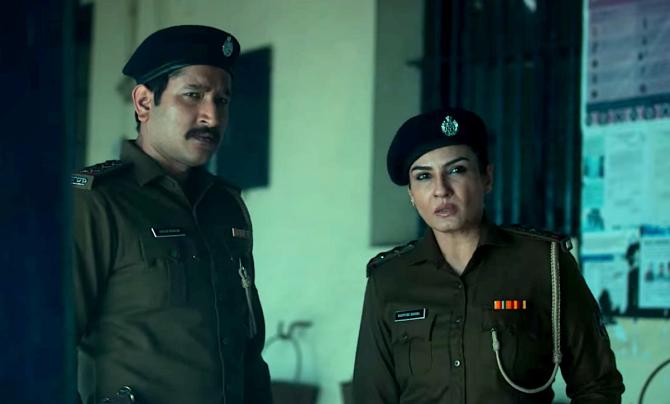 It's wonderful to see Raveena Tandon back in action doing what she does best — play tough. Besides, Aranyak is genuinely riveting and reiterates the potential in desi creativity when pushing the envelope.
A pair of cops investigate the murder of a teenage foreigner amidst the hush-hush of hill station folklore and a series of sinister motives. The upshot is most engaging.
It's like I raved in my review, 'Aranyak gives us time to mull over the people and premise as well as savour its murky mood across a copiously designed web of deceit and lore evoking a Nordic noir.'
The Chair
Where to watch: Netflix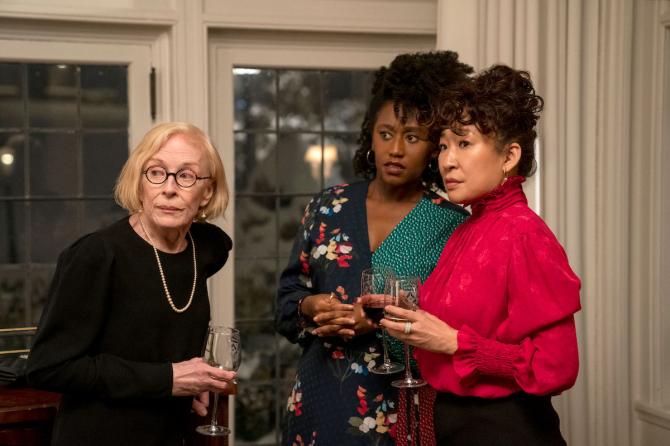 A woman and Asian American professor is selected as the Chair of English department at an Ivy League-ish university.
Being the super skillful Sandra Oh, she breathlessly juggles between her adopted daughter, Korean heritage, soft corner for a reckless colleague, grievances of her peers and expectations of her bosses in this easy, breezy series, addressing everything from ageism, racism, sexism, academics, social media to privilege with a light touch.
Humour, heart, The Chair has it all.
If only it was a tad longer and didn't feel like a Sundance debut split into six episodes.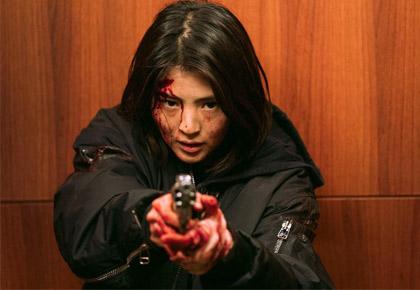 Source: Read Full Article