Taaza Khabar Review: No Magic Here
YouTube sensation Bhuvan Bam has a presence about him, but his character's flare ups do not convince in the least, observes Sukanya Verma.
If Charles Perrault's Toads and Diamonds fairy tale was whisked into Hollywood thriller Echelon Conspiracy along with Bollywood masalas Badmaash Company and Vaastav, the bizarre mish-mash would result in Taaza Khabar.
Just like Perrault's tale, compassion towards an unsightly crone is rewarded with a magical boon.
It involves a future-predicting phone like Shane West's 2009 stinker.
A motley crew joins hands to form a company that operates by hook or crook like Shahid Kapoor's con caper.
Throw in Vaastav's underdog against the world angle and what have you?
In Director Himank Gaur's unwieldy new Web series, conceptualised by Aziz Dalal and penned by Hussain and Abbas Dalal, YouTube sensation Bhuvan Bam makes his debut as Vasant Gawde aka Vasya, a Mumbai gully boy managing a public toilet while down on luck but big on dreams.
Between potty mouths and potty piles, Taaza Khabar's propensity for filth relentlessly tests its viewer's tolerance for the ick factor.
Burdened by daddy issues (Vijay Nikam) at home and a desire to end his mom's (Atisha Naik) life of drudgery as the domestic help of a cranky Parsi old man (Mithilesh Chaturvedi), Vasya finds solace in next door prostitute Madhu's (Shriya Pilgaonkar) arms and friendship of bachpan ka buddy Peter (Prathamesh Parab).
Peter runs a fast food stall adjacent to the friendly bakery guy Mehboob Bhai (Deven Bhojani), whose nerdy daughter (Nitya Mathur) harbours the American dream.
Secular imagery and stereotypes duly mark their presence in a possessive local politician (J D Chekravarthy) lusting after Madhu and the mischief-minded brothel madam (Shilpa Shukla).
Mahesh Manjrekar pitches in a cameo as a shady bigshot of the match-fixing industry.
It all starts when Vasya is granted the means to turn his fortune around as well as his mates.
But when he grows too big for his boots, so does his conceit.
Bam has a presence about him and blends well into the part as well as its rags to riches surroundings, but his character's disquiet and flare ups do not convince in the least.
Contrivances mount up as the writers give Vasya a free rein of his destiny, conveniently forgetting the phone is not a wish-granting device but a forecaster of news that may be used to one's advantage.
Between random flashbacks of childhood underscoring him as a boy from the backstreets to his meteoric rise in status and society, Taaza Khabar never quite becomes the cautionary tale it sets out to be.
Humble beginnings discovering power as a tool of corruption is a done-to-death premise, but Vasya's jumbled mind and depressing lack of humour mechanically ticks off the plot points without ever making the spectacular events in his life seem like a journey.
Half a dozen episodes play out like an offhanded discussion between writers planning incidents and consequences but nothing is fleshed out.
Taaza Khabar has a competent bunch of actors at work but as the focus increases on Vasya, his partners-in-crime are reduced from people of interest to expendable sidekicks.
Instead of allowing leading lady Shriya Pilgaonkar's coming-into-her-own moment its place in the sun, she becomes an instrument to fuel Vasya's narcissism.
There's nothing to take away from its magic versus miracle fundas.
Jadoo dhoka se hota hai aur chamatkar yakeen se, Taaza Khabar reminds us from start to finish. It's a nice line in search of a story.
Taaza Khabar streams on Disney+Hotstar.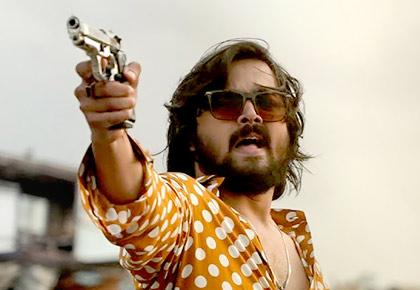 Source: Read Full Article