Shashi Kapoor: Four Amazing Decades
Sukanya Verma presents the changing faces of Shashi Kapoor.
A face as gorgeous as Shashi Kapoor's is what makes us look at cinema as magic and dream.
What he made us realise is beauty without soul is no beauty at all.
In his four decades as an actor and artist, believer and benefactor, he reached out to a variety of viewers across the globe with cinema that entertained, surprised and provoked.
Here's looking at Shashi Kapoor through his movies over the years.
Aag (1948)
As the resourceful 10 year old staging an amateur play for his classmates with the ambition of a veteran, Shashi Kapoor's pluck leaves a lasting impression long after Aag's focus has shifted on his grown up avatar, played by Raj Kapoor.
Awaara (1951)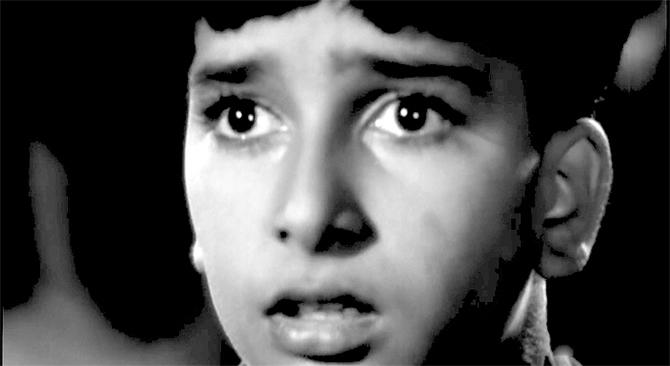 His loss of innocence lays the foundation for RK's intense cynicism in what is regarded a milestone of the showman's film-making career.
Dharmaputra (1961)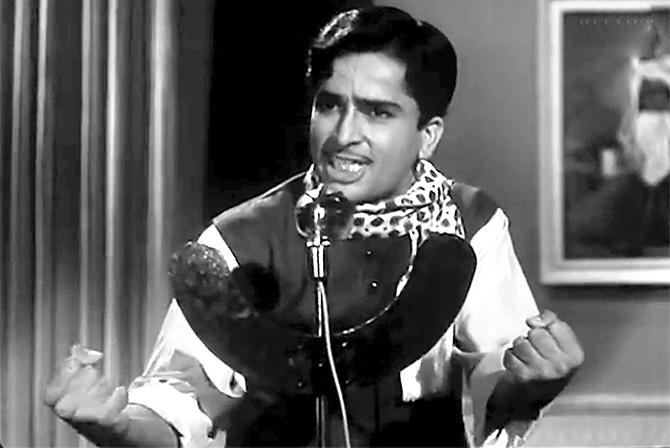 With Dharmaputra began Shashi Kapoor's long, fruitful, association with director Yash Chopra.
It is also their most distinguishing collaboration wherein the actor plays what he called 'a role of a lifetime' — a right-wing Hindu nationalist unaware of his Muslim-by-birth reality.
The Householder (1963)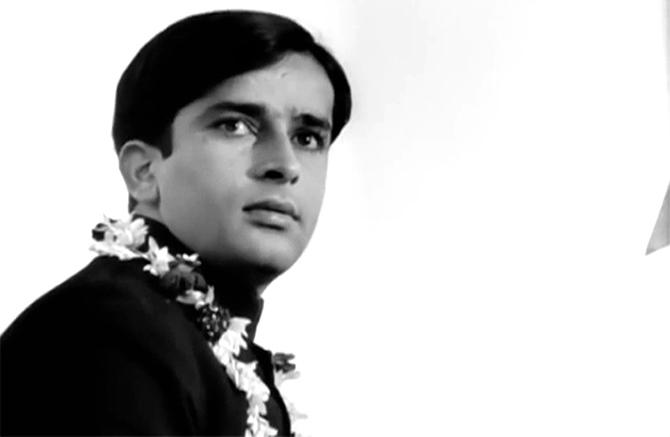 Sensitivity, simplicity underlines Shashi Kapoor's depiction of inexperienced domestic life in the English-language Indian story, the first from the eminent Merchant-Ivory stable.
Jab Jab Phool Khile (1965)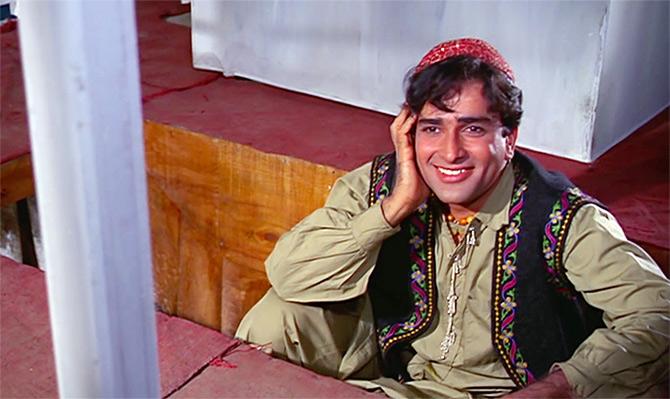 The actor exploits his adorable charms and attractive face to play the cute-as-button shikarawala whom neither Nanda nor the audience can resist in Jab Jab Phool Khile.
Pyaar Kiye Jaa (1966)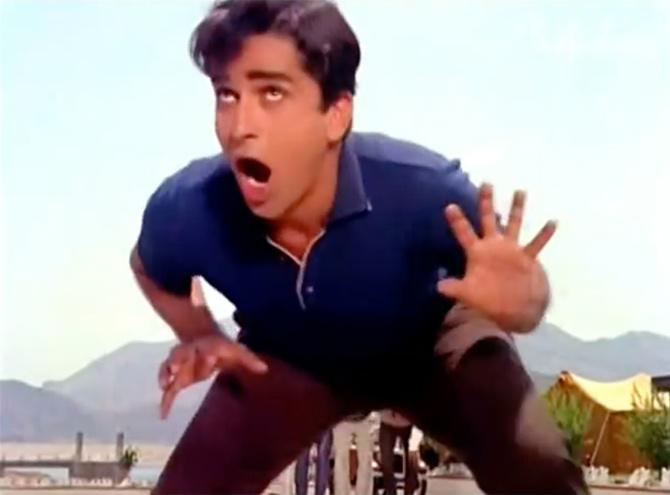 Even though the laughathon is largely a Mehmood-Om Prakash-Kishore Kumar vehicle, Shashi Kapoor's twinkle-eyed mischief and madcap moves refuse to go unnoticed.
Haseena Maan Jayegi (1968)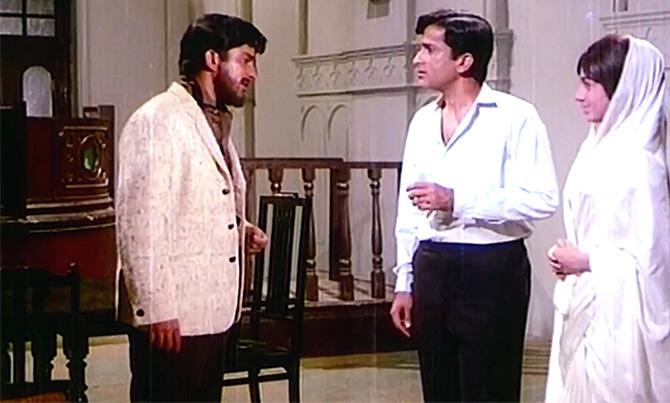 Naughty locks horns with nice to amusing effect in the breezy 1960s masala, starring Shashi Kapoor in a double role.
Sharmilee (1971)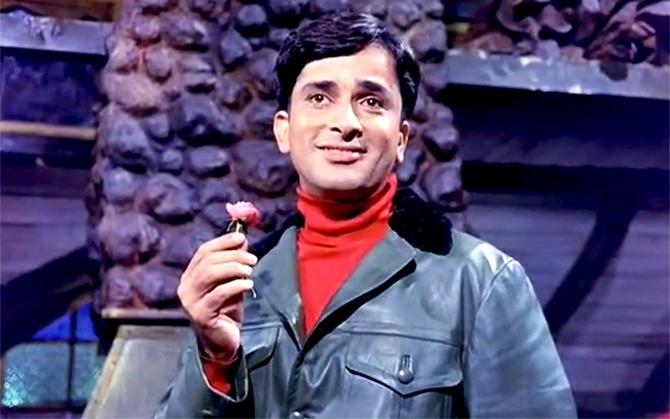 Sophisticated, stylish, smoking hot — the star sets the benchmark for wooing with his Khilte Hain Gul Yahan declarations in Sharmilee.
Siddhartha (1972)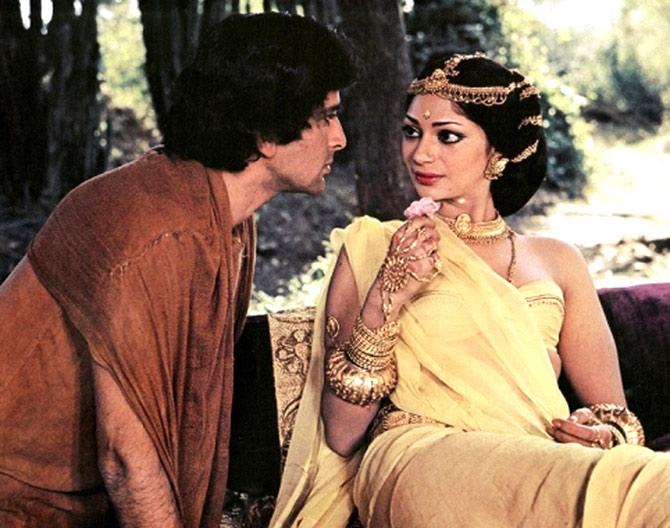 Conrad Rooks' adaptation of the Herman Hesse novel grabbed more eyeballs for Shashi Kapoor and Simi Garewal's hot scenes instead of its spiritual findings.
Aa Gale Lag Jaa (1973)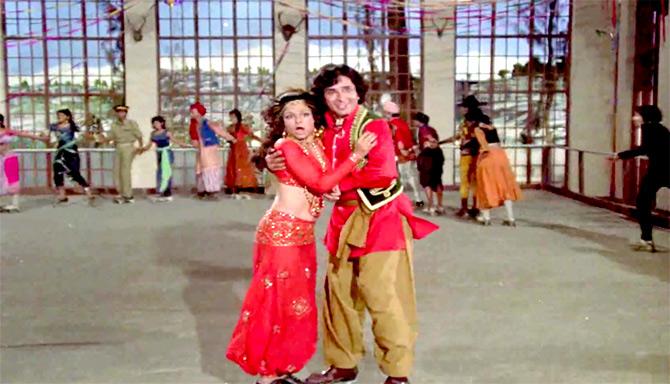 Juggling between skating, singing and serenading, Shashi Kapoor's smooth transition from sexy suitor to single daddy is befitting of Manmohan Desai's crazy conviction.
Deewaar (1975)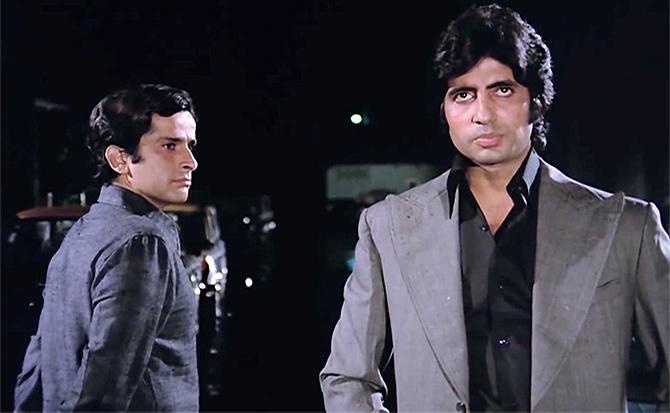 Suave and serene his 'Mere paas Ma hai' kryptonite to Amitabh Bachchan's angry superman as Ravi and Vijay fight it out in the baap of all face offs.
Kabhi Kabhie (1976)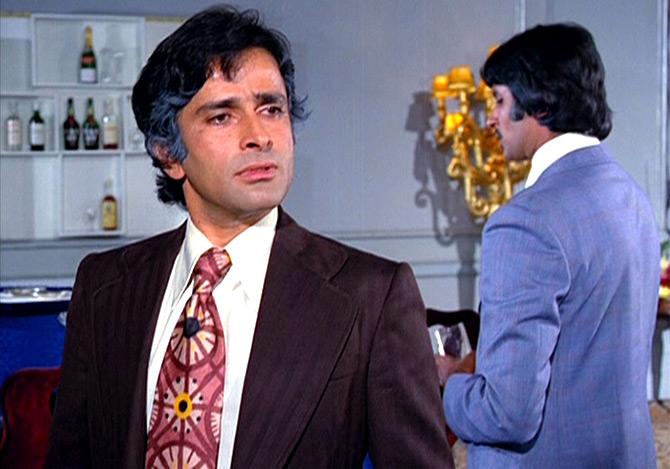 Yet to touch 40, he is perfectly comfortable in the skin of Rishi Kapoor's flamboyant, scotch-swigging, romantic advice lending daddy. He fares even better as the husband confronting his wife's big love from the past.
Satyam Shivam Sundaram (1978)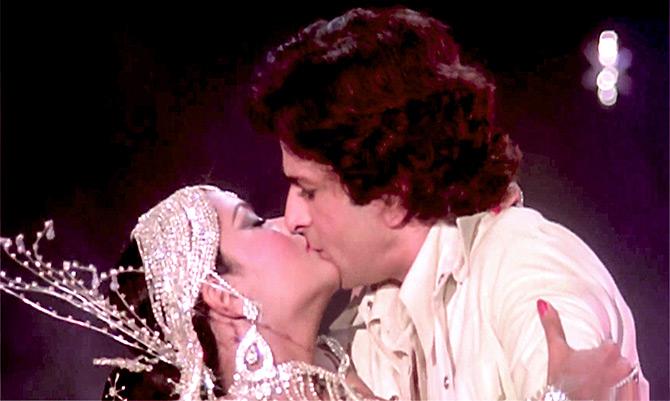 His lip lock with Zeenat Aman in Satyam Shivam Sundaram further contributed to their steamy chemistry.
Junoon (1979)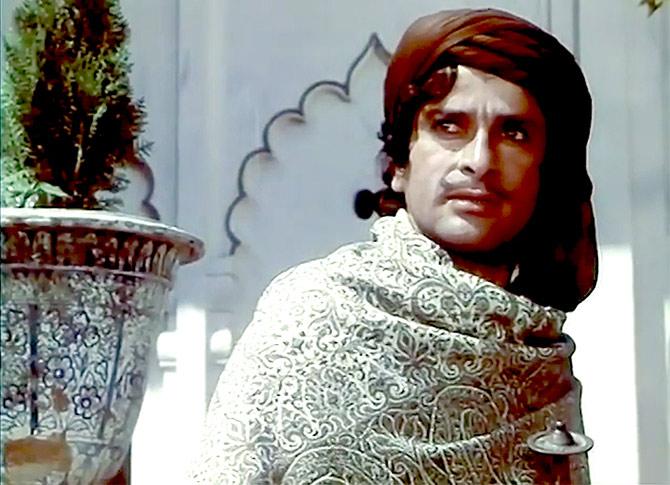 Under Shyam Benegal's acclaimed direction, Shashi Kapoor's debut as producer allows him to flex his histrionic skills in the high-strung atmosphere of Junoon's 1857 setting co-starring better half, Jennifer Kendal.
Do Aur Do Paanch (1980)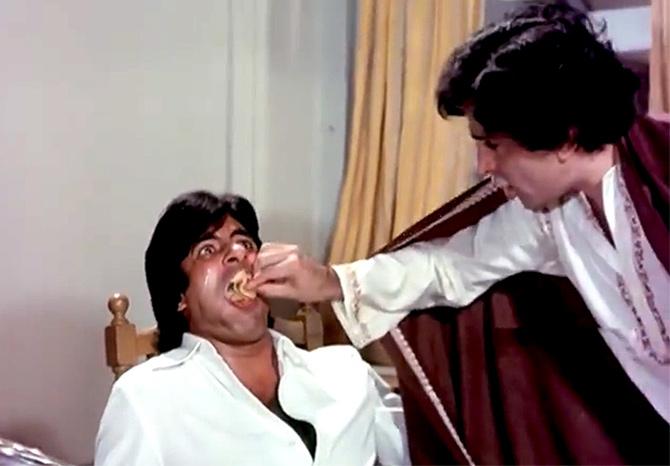 Long before there was Andaz Apna Apna, Shashi Kapoor and the Big B engaged in a mad game of outwitting one another to hilarious effect in Do Aur Do Paanch.
Kalyug (1981)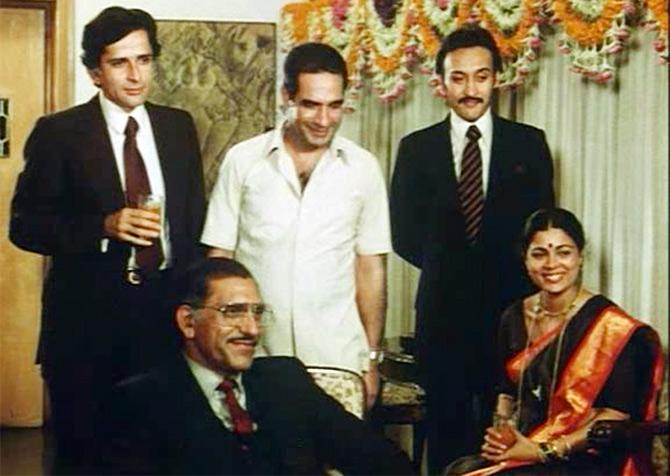 Shashi Kapoor walks away with all the sympathy in his restrained portrayal of a tragic character in Shyam Benegal's cunning Mahabharat of the corporate world.
Heat and Dust (1983)
In this James Ivory directed adaptation of Ruth Prawer Jhabvala's novel co-starring Julie Christie and Greta Scacchi, a dapper Shashi Kapoor exemplifies that old saying 'all that glitters is not gold.'
Utsav (1984)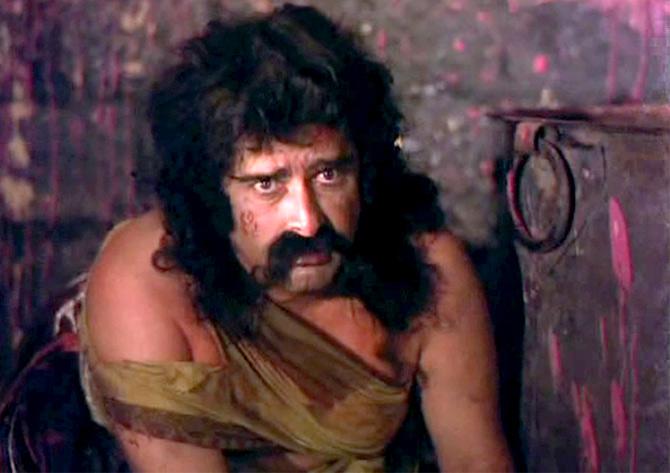 He's virtually unrecognisable as the ferocious, pitiful Samsthanak lusting over Rekha in Girish Karnad's rich but unsuccessful Utsav.
New Delhi Times (1986)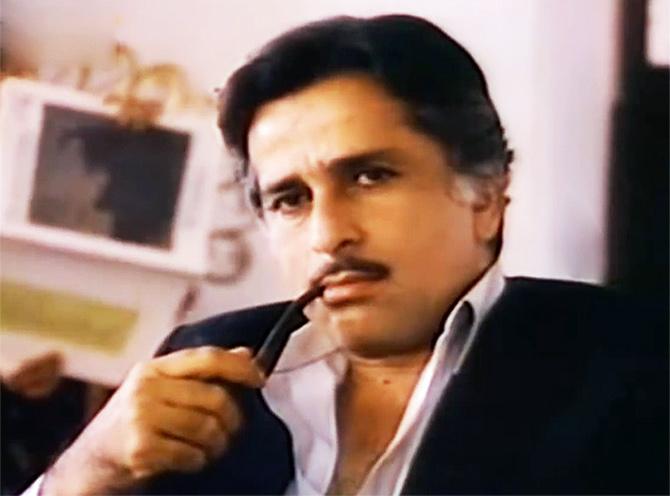 Under-rated, unseen, his hard-hitting portrayal of a scrupulous journalist taking on political heavyweights hit too close to home and stayed shrouded in controversy and nearly forgotten until its slow but steady emergence on the Internet.
Sindoor (1987)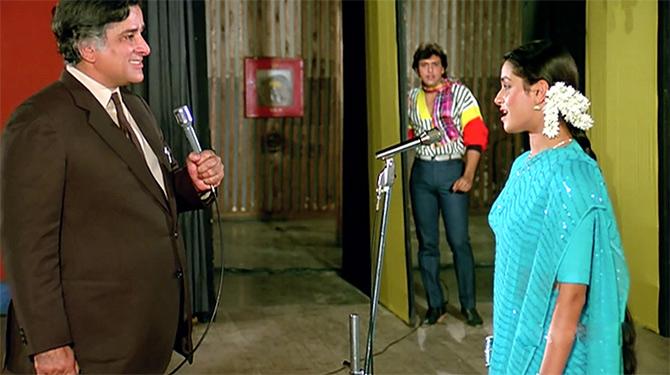 Following his dear wife Jennifer's demise, Shashi Kapoor famously let go and put on weight.
While his contemporaries continued to dance around trees, the actor graduated to age-appropriate central roles like Neelam's dad in Sindoor and Madhuri Dixit's in Swati.
In Custody (1993)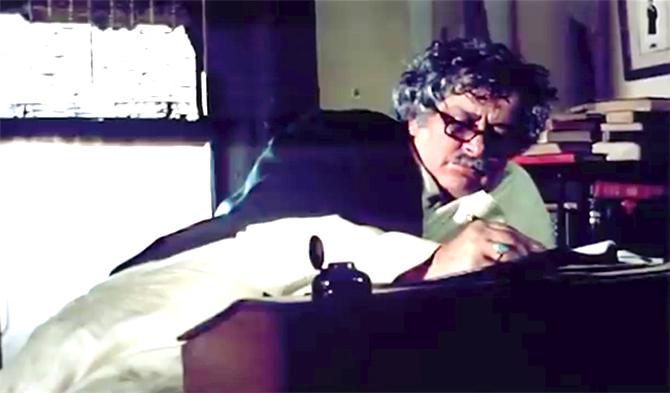 An older, gloomier Shashi Kapoor, not quite the Afoo Khudda-crying image one bears of him, appeared in what's easily the most poignant, poetic performance of his career.
Shashi Kapoor: The Eternal Star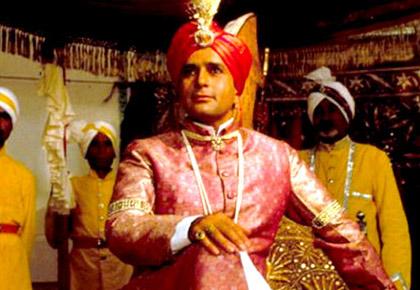 Source: Read Full Article