'Salman Bhai will let you fly'
'He would tell me that even though it is a Salman Khan film, you need to make sure that in your mind, you are a hero.'
Aayush Sharma went through almost two years of training to build a physique for Antim: The Final Truth.
He fractured his finger during the shoot, yet went ahead and completed the combat sequences.
"I was unable to move my hand, but at that point in time, the mindset was such that I continued shooting. We wanted to make sure that we finish the maximum portion in the given time frame because Bhai had to shoot for Tiger 3," Aayush tells Rediff.com Contributor PS Aaryan Khanna, referring to his brother-in-law, Salman Khan.
You shot for Antim despite having a fractured finger. How did that incident happen?
It happened just about 20 days before the final action sequence was to be shot.
We were doing an action sequence and by mistake, the camera person came really close to me, and my hand hit the camera and got fractured.
I was unable to move my hand, but at that point in time, the mindset was such that I continued shooting.
We were shooting between two pandemics.
Everything, including the time frame, was restricted.
We wanted to make sure that we finish the maximum portion in the given time frame because Bhaihad to shoot for Tiger 3.
That's some professionalism. Usually, actors take a break if they get a fracture or are unwell.
I remember calling Mahesh (Manjrekar) sir and telling him how I had fractured my hand. He just took a pause and said, 'Okay, see me on set at 3 pm.'
He didn't even ask me if I wanted to take a break or rest.
I think that was the attitude that he wanted to develop in my character.
After shooting this (the fight sequence), two days later, we had to shoot the Bhai Ka Birthday song.
I had to constantly be in shape and keep training because I had a body shot coming.
I remember how I was feeling back then because it was the biggest body shot of my life and my hand was broken.
My trainer had made a new contraption so that the weight doesn't come on the palm but on the wrist.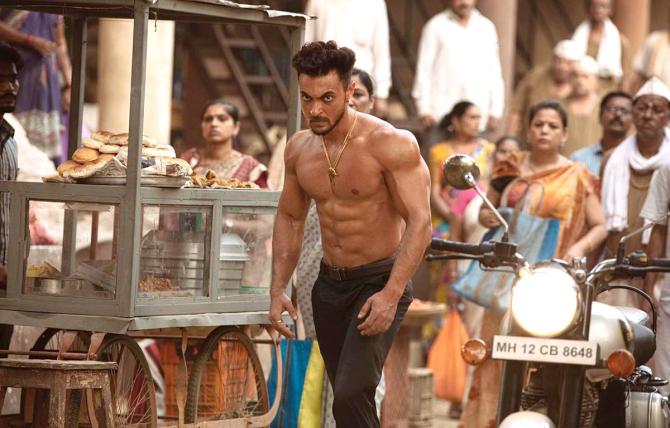 There was a long gap between your first film Loveyatri in 2018, and your second. Are you more conscious about picking up scripts considering you're a father now?
I am a little conscious.
I feel cinema has huge power.
Let me share an instance with you. Many people told me things about Loveyatri, but there was this one boy from Africa who was getting himself treated for cancer. I didn't know about it.
He had watched some songs of Loveyatri. He did not understand Hindi but still he liked the songs.
Every time he went for chemotherapy sessions, he would get scared and watch the Loveyatri songs and feel better.
When I was in Dubai performing, I happened to meet him.
That was when I realised that cinema has a huge reach and you never know how and to whom it reaches.
You never really know how is it affecting a person.
So how do you pick up scripts?
I always make sure that when I am doing something, it has a story or there is some sort of a takeaway from the film.
There should always be something that you want to convey with the help of your movie because there are people watching and I don't want to give any kind of wrong influence.
I am very cautious about it.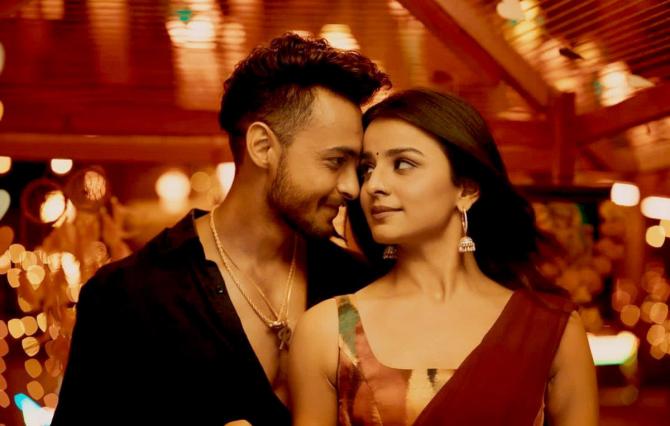 But wasn't Hone Laga from Antim quite an intimate song?
Hone Laga is a lovemaking song.
While we were on sets, I knew that it was upon me to make it aesthetic as an actor.
I can perform aesthetically or I can make it look sleazy.
If you make it sleazy, you are sending out the wrong message about the sequence.
Were you nervous while doing the intimate scenes in Antim?
Yes. While watching the film, nobody should get uncomfortable while watching the scene.
They should not feel awkward while watching it with their family members.
I just wanted to make sure that the scene looked aesthetic and nice.
Even though I play a negative role, I did not want it to look sleazy and seem as if my character was taking this opportunity the wrong way.
Even though my character is negative, he still falls in love.
He might be wrong for the world, but he is right in someone's eyes.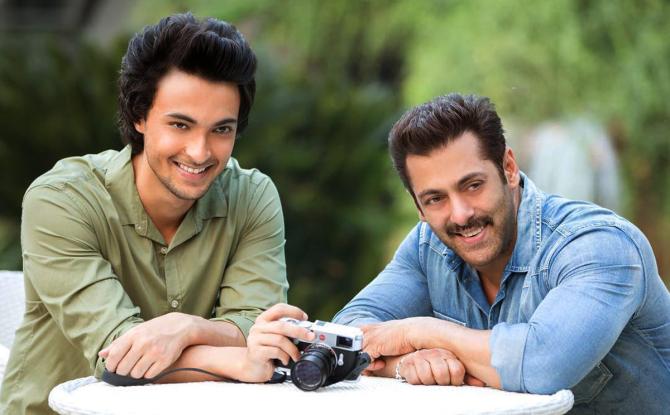 How is Salman Khan as a co-star on set?
Many people have asked me this question. They even ask me what advice he gives me while working on sets.
But he never got involved in my work.
Once I went up to him and asked him how my performance was. He told me that being an actor himself, we will always have differences in opinion.
He told me that he will analyse my performance on the basis of how he would have done it himself. So he said, 'I am not going to tell you anything about your performance'.
He asked me to talk to the director and ask for his approval on the scene.
He used to tell me that when you have a senior actor around, they will always tell you how they want you to do the scene. But he never interfered and never told me what to do.
He would tell me to concentrate on my scene.
What about Salman Khan, the brother-in-law?
As a brother-in-law, he will make sure he is always there.
He is available whenever you want to talk to him.
But as an actor, he will just let you fly.
There were moments when we would sit down and he would tell me that even though it is a Salman Khan film, you need to make sure that in your mind, you are a hero.
He advised me not to play the antagonist or villain in the film because 'your actions are those of a villain but you are not a villain'.
He told me to be honest to my character.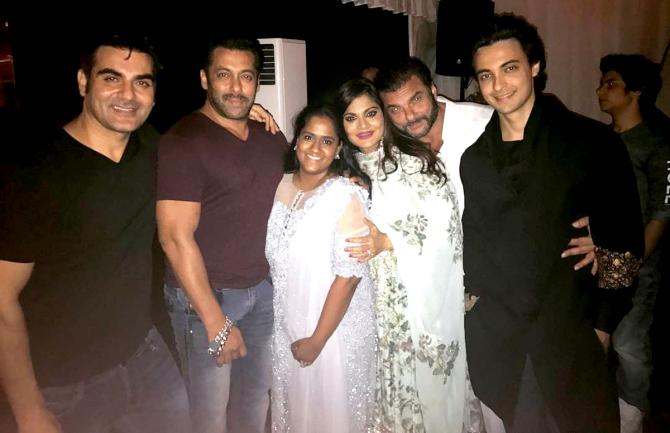 Do you talk films with your father-in-law Salim Khan?
Yes, we do. I am in the learning process and still new to the industry.
So I want to take multiple feedback.
I want to have an idea of how the audience feels about a particular thing because then you get a general sense of how things work.
Sometimes we get offered multiple scripts, and if I consult the person at the ground level and if s/he is happy with the idea, then the content is bound to be successful.
For instance, when I start working on something, I ask my wife about it.
If my wife is interested, I won't be able to convince the larger section of people.
So I always take the feedback of the people who are very close to me, including my father-in-law.
When I get a general idea about the script, I move ahead with it.
You have to make sure that the project on which you will work is the right one for you.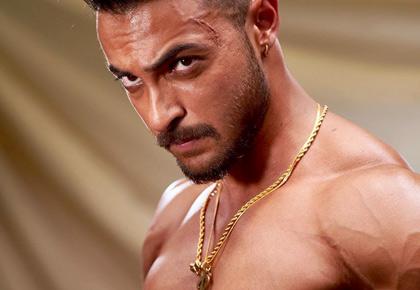 Source: Read Full Article