Review: A 'Lost' Opportunity
Between its cryptic, confused politics and lacklustre film-making, Lost is a germ of an idea waiting to be found, notes Sukanya Verma.
Quashing the voice of dissent and minorities through unconstitutional means, fabricated charges and mysterious disappearances of individuals is routine news.
It's this very apathy Director Aniruddha Roy Chowdhury addresses across the idealism of an investigative journalist in Kolkata.
Said to be inspired by real events, Lost tells the story of Vidhi (Yami Gautam), a gritty crime reporter determined to uncover the truth behind Dalit theatre actor Ishan Bharti's (Tushar Pandey) disappearance while the cops insist on labelling him a Maoist radical.
Casting aspersions is tough business, but Ritesh Shah's dialogues carry an effortless bite, 'Kambakht hai ya desh bhakt, mujhe nahi pata.'
Vidhi's sympathy for the missing man's distraught mother and sister, victims of commonplace patriarchy, encourage her to pursue this case head on, almost like a detective.
In what is one under-cooked subplot after another, Vidhi learns about Ishan's girlfriend (Pia Bajpayee), a former news anchor now grooming to be a MLA after an erudite politician (Rahul Khanna) takes her under his wing, a street kid Ishan looked out for and a mentor figure from his theatre group still reeling from the shock of Ishan's fate.
Workplace woes, intimidation tactics ordered by her detractors, difficulties of long-distance relationships, estranged ties with parents are add-on headaches Vidhi must bear when not gathering intel from a retired informant or interviewing a long list of folks featuring politicians and policemen over the course of her quest.
Lost has a relevant premise, but it's like most of the movie is still taking shape in the film-maker's head.
Aniruddha Roy Chowdhury's painfully inert telling and garbled script makes it difficult to care about its protagonist's persistent efforts.
Except Vidhi, nobody's presence holds any value in the grand scheme of things.
Despite the promise of complexity and nuance, Lost refuses to dwell deeper into the conversations concerning human rights, extremist groups or political-media nexus.
Its sole purpose is to overplay Vidhi's virtue, which feels most genuine when the feisty Yami Gautam lets her guard down and conveys more care than curiosity. A tender moment shared between her and Ishaan's sister at Park Street's iconic eatery, Flurys, is a case in point.
Be it the egg rolls, chowmein, kulhad chai, slim lanes or chipped wall buildings, Cinematographer Avik Mukhopadhyay duly captures the City of Joy's buzzing disposition and sensory highlights in all its trademark glory but falls short of turning it into a character like Kahaani.
Apart from Vidhi and her Bhagavad Gita-quoting grandfather (a reliably solid Pankaj Kapur) as the proverbial Krishna to her Arjun caught in a 'sach or sahi' dilemma, Lost shows little interest in developing any of its encompassing characters into people of interest.
Rahul Khanna's pleasing presence is at odds with the sly fox he's portraying.
Pia Bajpayee is a compelling performer, but her one-note ambition is stereotype at its blandest while the man at the centre of all chaos, Tushar Pandey evokes more confusion than pity.
Why is a noodle-slurping slacker wanting to get married without doing anything of consequence such a big threat to a bigshot beats me.
Between its cryptic, confused politics and lacklustre film-making, Lost is a germ of an idea waiting to be found.
Lost streams on ZEE5.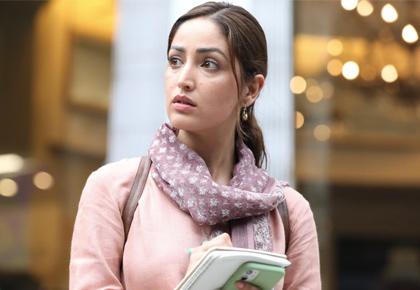 Source: Read Full Article