'Quitting is not one of my personality traits'
'Had it not been for Abhinav, I would have never been on this show.'
'When I was approached, I said it was not my cup of tea.'
'Taking your intimate relationship on a public forum is like walking on eggshells.'
"I couldn't believe that for a few seconds!" exclaims Rubina Dilaik, shortly after winning Bigg Boss 14.
The television actress had entered the reality show with husband Abhinav Shukla, with whom she had a strained relationship on the verge of divorce.
In the first week itself, Rubina had to face the brunt of the house and its rules, as she was rejected by the seniors and made to stay in the garden area for more than a week.
But she kept her spirits high, and spoke her mind when the need arose.
In due course of time, she was seen as a tough competitor.
Rubina had a fallout with her BFF Jasmin Bhasin, but she didn't let that affect her stint in the house.
"In the beginning, I felt this show was not meant for me and that I had come to a wrong place. Slowly and steadily, I gave myself a chance. I said that if I didn't know something, I should learn it," Rubina tells Rediff.com Senior Contributor Rajul Hegde just moments after she won the title.
How does it feel to hold the Bigg Boss trophy?
I couldn't believe that for a few seconds!
Honestly, I am in a daze as I have stepped out of the Bigg Boss house after 143 days.
It's worth every effort and struggle that I faced in the house.
Now I am having a normal interaction with everyone around me.
It will take some time to sink in.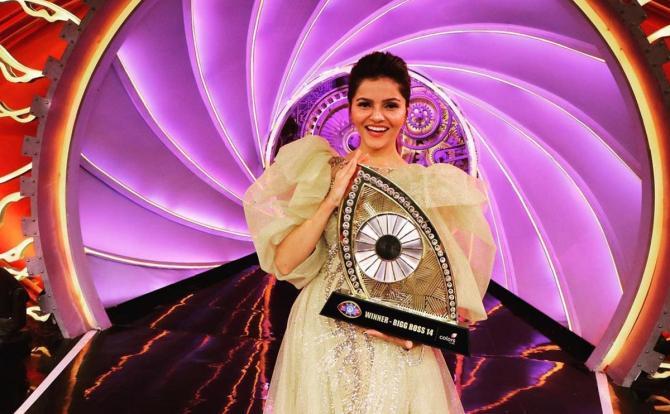 When did you realise that you could win the trophy?
It was an incredible journey.
Every failure is a stepping stone towards success and it embraces your flaws with grace.
In the beginning, I felt this show was not meant for me and that I had come to a wrong place.
It's because I had not followed Bigg Boss so I did not have an understanding of the show.
Slowly and steadily, I gave myself a chance. I said that if I didn't know something, I should learn it.
Quitting is not one of my personality traits.
I decided to transform.
The learning spirit has been ingrained in me.
There was always a desire to win but this game is about destiny.
So I left winning the trophy to destiny and continued to create my journey.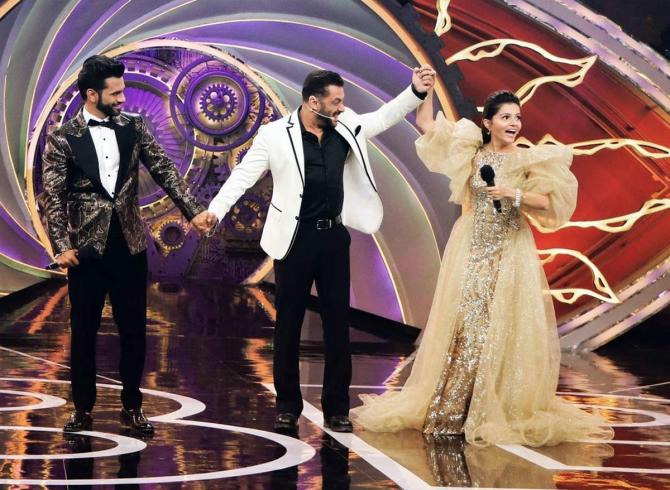 Do you regret that you spoke about your marital problems on national television? Was it hard to open up?
Not at all.
When I say I embrace myself with all my flaws, I mean it in the purest form.
There is always the fear of rejection and the fear of how people would judge me.
When you are able to do that, your weakness becomes your strength.
When you put it out on national television and be able to inspire even one life, I think it's worth dealing with the challenge.
It's the greatest lesson that I have learnt in my journey.
What was the most difficult part of the show?
When I couldn't not explain my situation to my husband.
Bringing your intimate relationships in the public arena and yet not being able to express yourself freely can really choke you.
It was very hard for me as I wanted him to understand but couldn't say in words.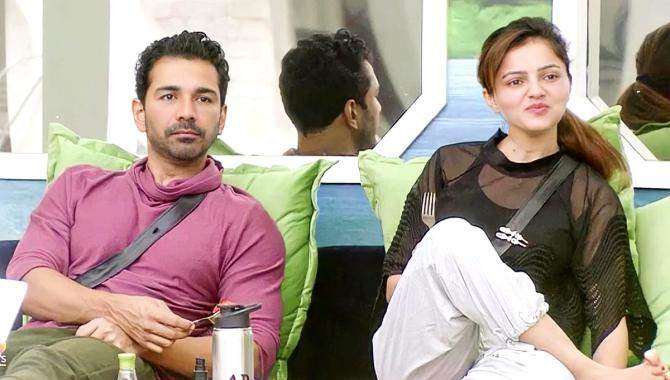 Do you think it was an advantage for you to enter with your husband Abhinav Shukla as a couple?
Had it not been for Abhinav, I would have never been on this show.
When I was approached, I said it was not my cup of tea.
It's not an advantage because taking your intimate relationship on a public forum is like walking on eggshells.
It has its own pros and cons.
Is there any moment you want to go back to and fix?
I wish I could have had a higher threshold of patience when I threw water on Rakhi Sawant.
I think I want to change that moment.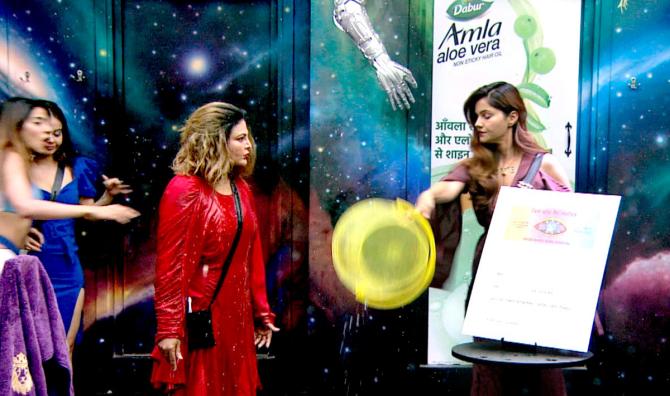 Will you remain friends with Rakhi Sawant and Rahul Vaidya, with whom you did not get along in the house?
I have set out of the house with a clean slate and I will carry forward the relationships that I have made.
I will invest in them.
The relationships that didn't work for me, I have given them a clean chit.
If the other person wants to have a new bond or wants to rebuild things, I am there with open arms.
It's a clean slate with Rahul, and I conveyed that to him a couple of weeks back.
I see the Bigg Boss journey as life itself.
I have lived this journey with honesty, and it has come to full circle.
So when things come full circle, you don't want to take anything which would become baggage.
That's my way of understanding life.
I am going to make a conscious effort to forgive and forget things.
Jasmin Bhasin has said in an interview that she doesn't want to be friends with you outside the house.
We had a beautiful bond, but if the relationship is not reciprocated, it's like a dead investment.
I might as well give her time and space to shed off the baggage that she has brought from the Bigg Boss house.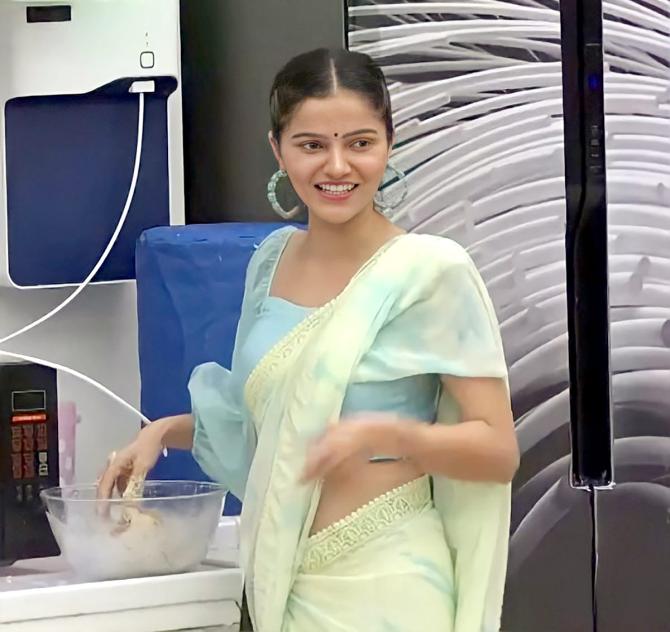 Abhinav proposed a second wedding. Will you have one?
Yes.
I could just meet him for two minute exchange and a victory kiss.
I am looking forward to what he has in his mind.
What will you miss the most in Bigg Boss?
I am already missing the house.
I will definitely miss the routine in the house.
After a certain point, that house becomes your reality.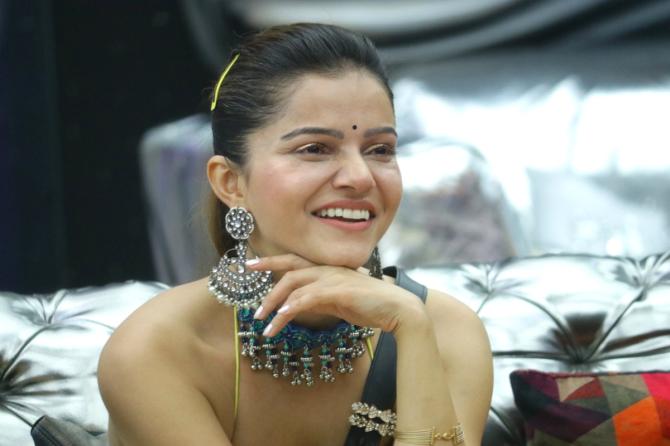 Salman Khan targeted you on Weekend Ka Vaar. Did that bring down your self-confidence?
Had it not been Salman sir, I wouldn't have taken the feedback with so much of positivity.
It's a learning lesson.
I have been a fan girl since his Hum Apke Hai Koun…! but now I have become a fan of him as a person.
One thing you really want to do now?
Sleep like a baby.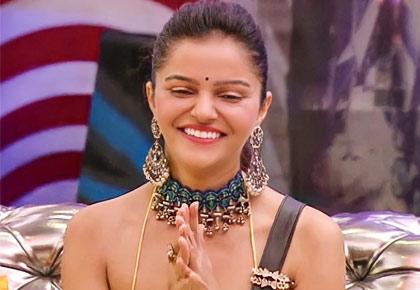 Source: Read Full Article