Puneet Rajkumar: A BEAUTIFUL Life in PICTURES
Karnataka has been in mourning after movie star Puneeth Rajkumar passed into the ages on Friday, October 29.
Puneeth was just 46 years old. A look at a life cut short in its prime.
Please click on the images for a better look.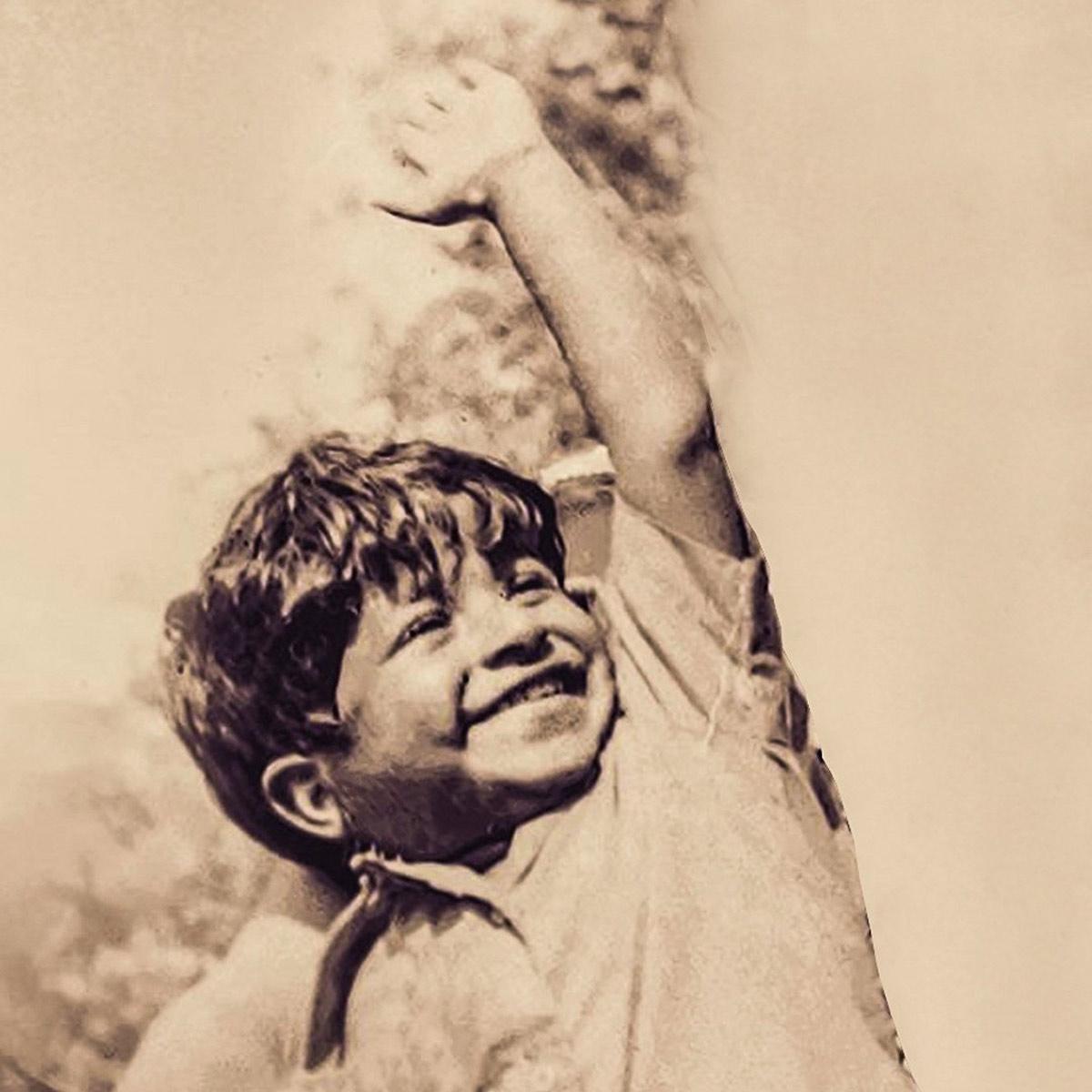 IMAGE: Puneeth was given the name Lohith when he was born in Madras on March 17, 1985. He was Kannada matinee idol Rajkumar and Parvathamma's youngest child. When he turned six, his family moved to Mysore.
Photograph: Kind courtesy Puneeth Rajkumar/Twitter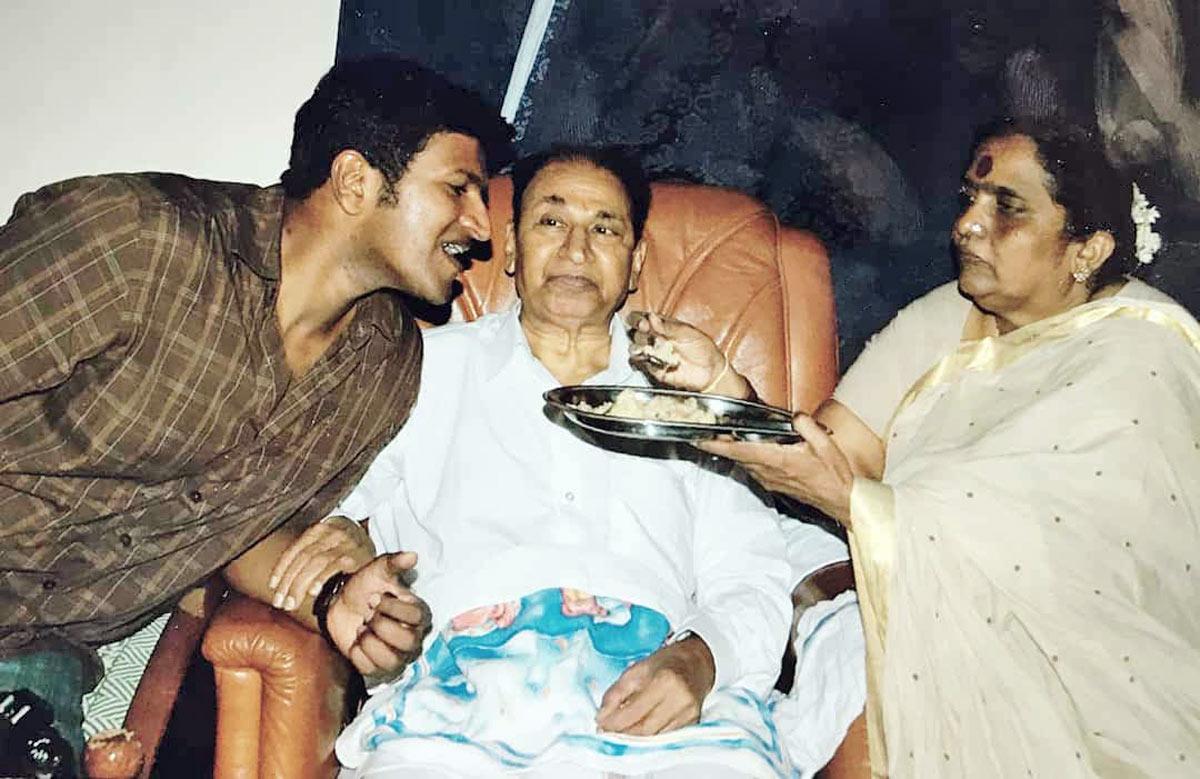 IMAGE: Puneeth with his parents.
Photograph: Kind courtesy Puneeth Rajkumar/Instagram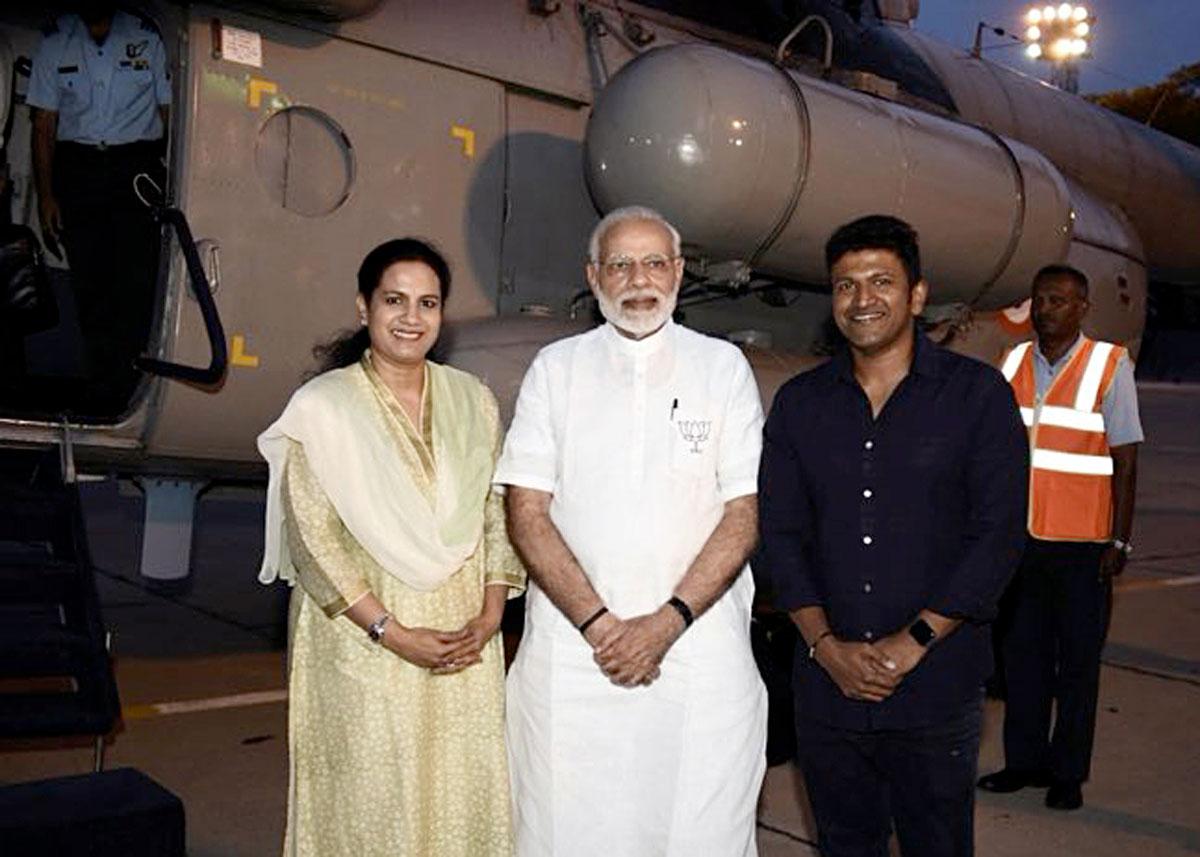 IMAGE: Puneeth met Ashwini Revanath through a common friend and they wed in December 1999. They have two daughters, Vanditha and Dhrithi.
Here, Puneeth and Ashwini meet Prime Minister Narendra Damodardas Modi at Bengaluru airport in 2018.
Photograph: Shashidhar Byrappa/ANI Photo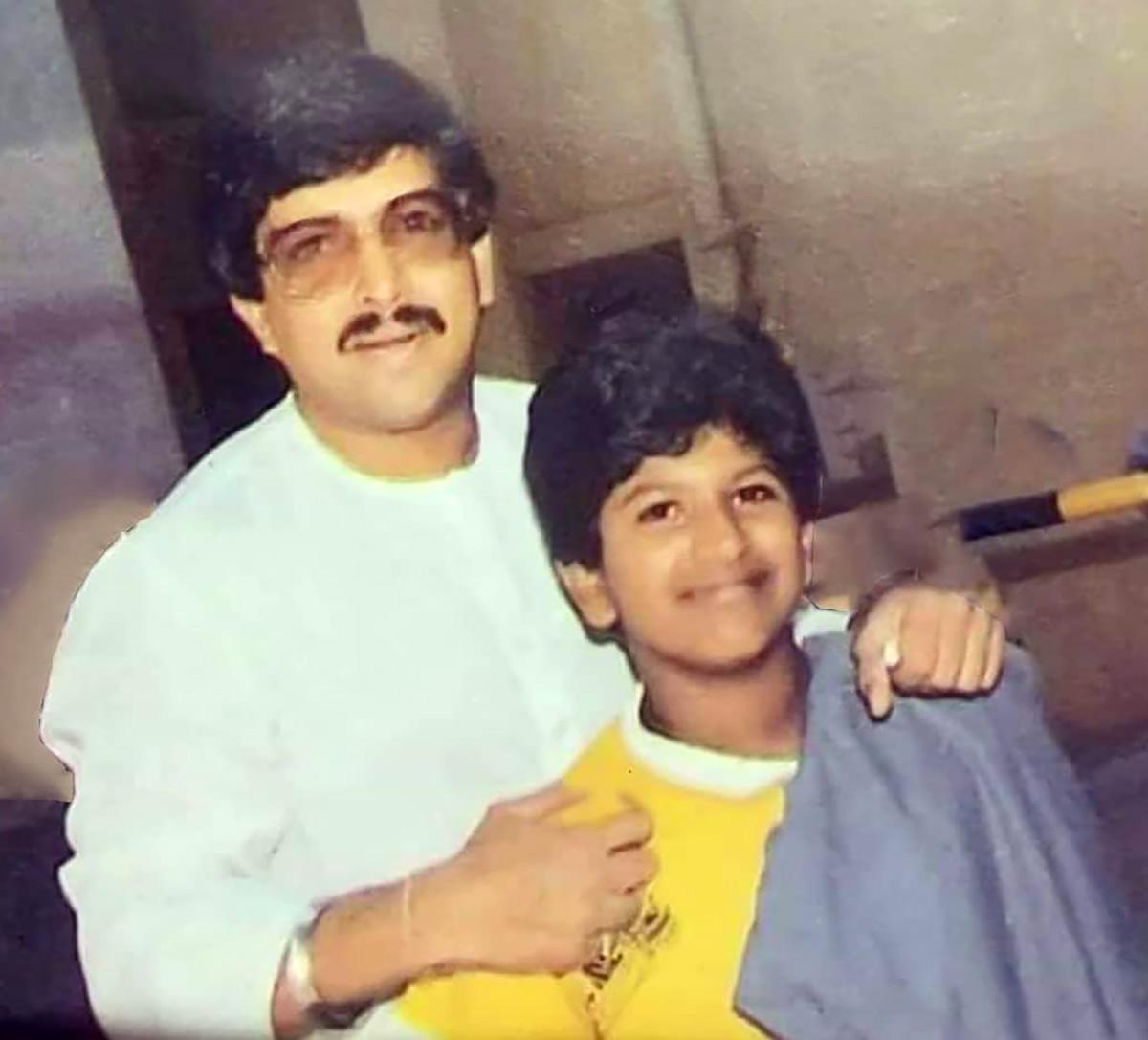 IMAGE: Puneeth started his acting career when he was just six months old!
After starring in a number of films, his biggest break as a child actor came with Bettada Hoovu in 1985.
Here, he's with Kannada actor Vishnuvardhan.
Photograph: Kind courtesy Puneeth Rajkumar/Twitter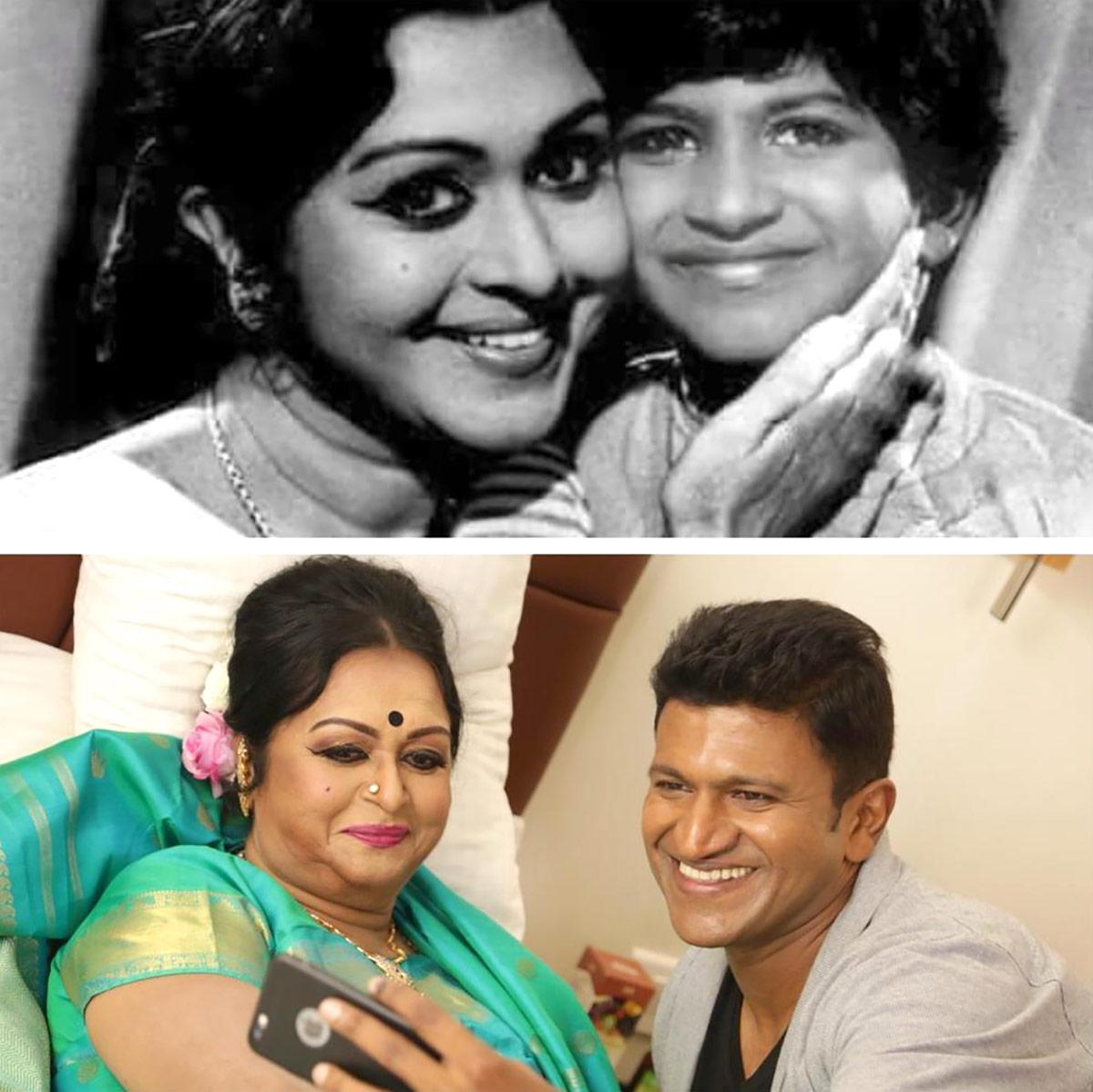 IMAGE: Puneeth had starred with B Saroja Devi in Yarivanu as a child actor.
Thirty four years later, they reunited again for Natasarvabhouma.
Photograph: Kind courtesy Puneeth Rajkumar/Twitter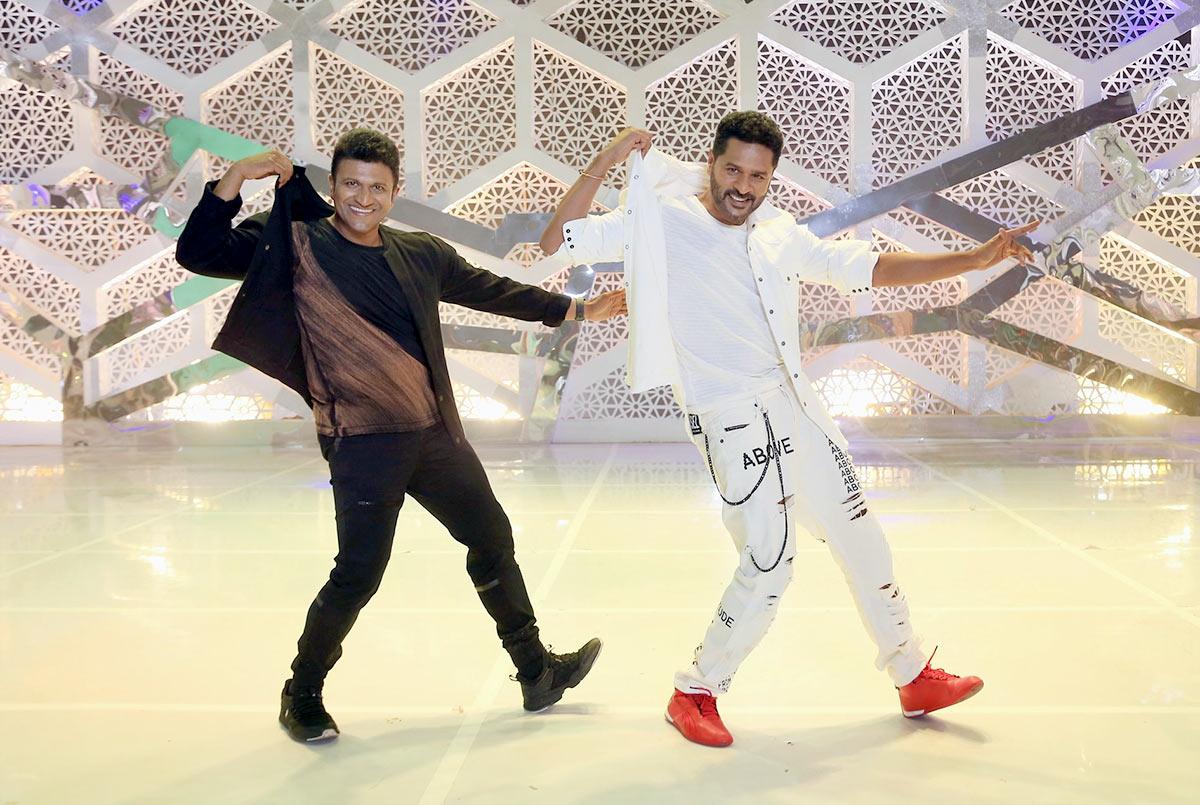 IMAGE: Shaking a leg with Prabhudeva.
Photograph: Kind courtesy Puneeth Rajkumar/Twitter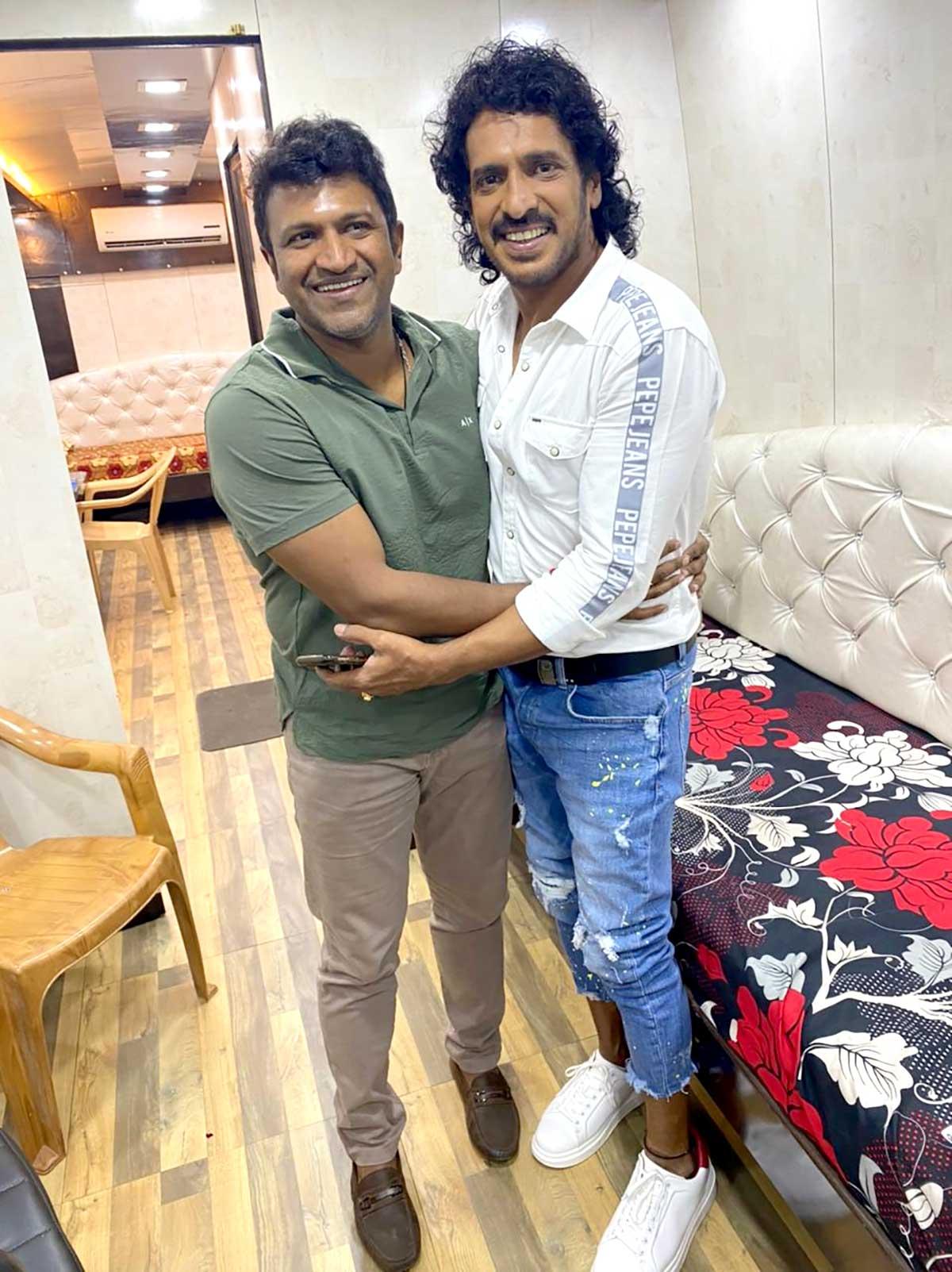 IMAGE: Puneeth made his adult debut in the 2002 smash hit Appu, directed by Puri Jagannadh. Here, he meets up with actor Upendra.
Photograph: Kind courtesy Puneeth Rajkumar/Twitter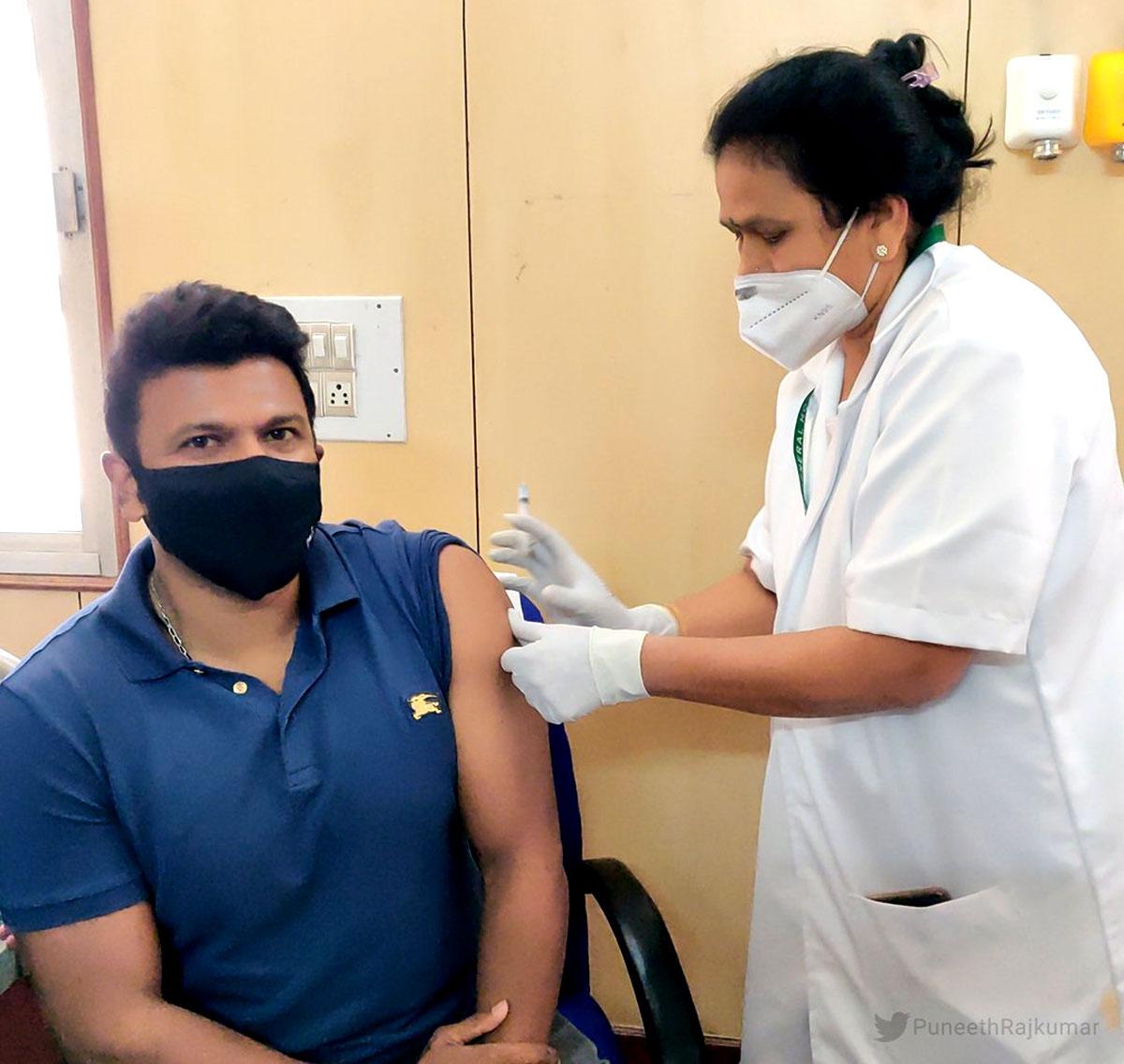 IMAGE: Taking his vaccination.
Photograph: Kind courtesy Puneeth Rajkumar/Twitter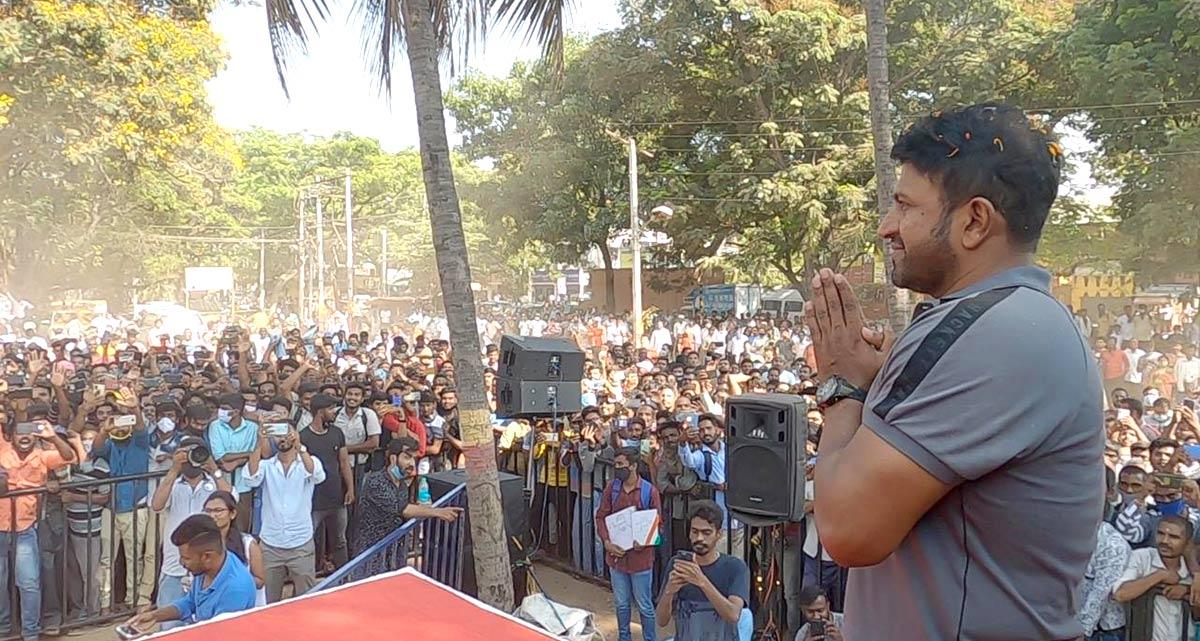 IMAGE: M D Riti, who had known Puneet since he was 12, tells us that he and his brothers followed their legendary father's motto: 'Abhimaniye nanna devaru (Fans are my Gods).
Photograph: Kind courtesy Puneeth Rajkumar/Twitter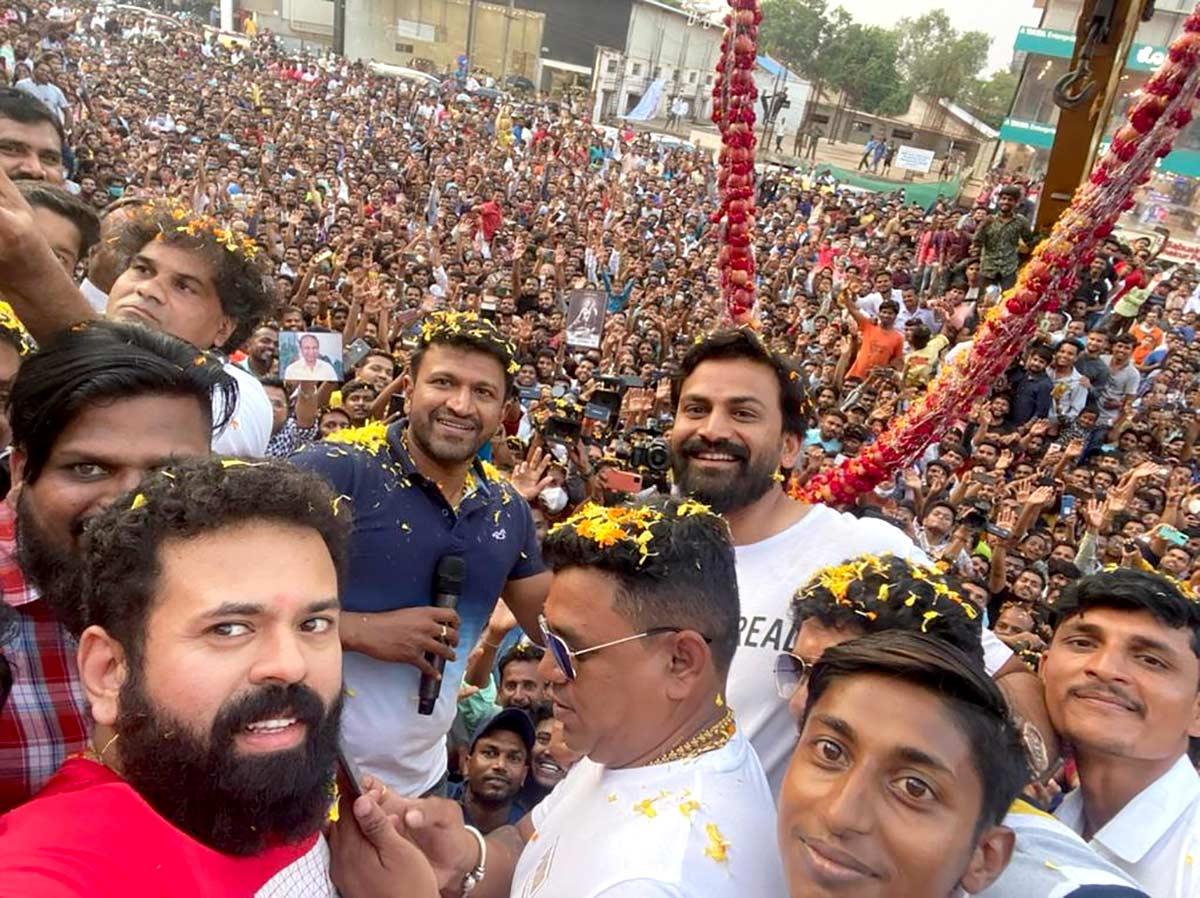 IMAGE: Taking a selfie with his fans. One of his co-stars recalled afer his passing that Puneeth was allergic to a flower found in garlands, but never rejected any garland fans offered him because he didn't want to upset them.
Photograph: Kind courtesy Puneeth Rajkumar/Twitter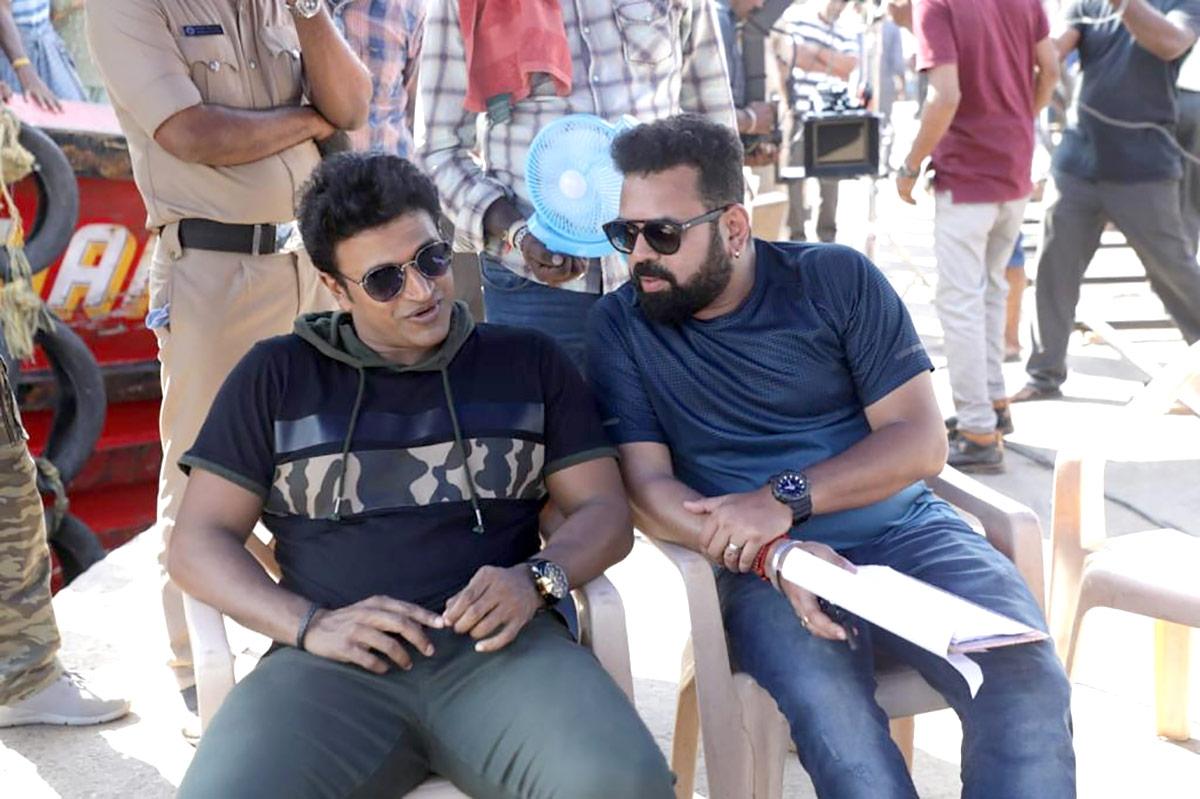 IMAGE: Puneeth worked with Director Santosh Ananddram in 2017's Raajakumara and his last film Yuvarathnaa (2021). They were supposed to start their third film next year.
Photograph: Kind courtesy Puneeth Rajkumar/Twitter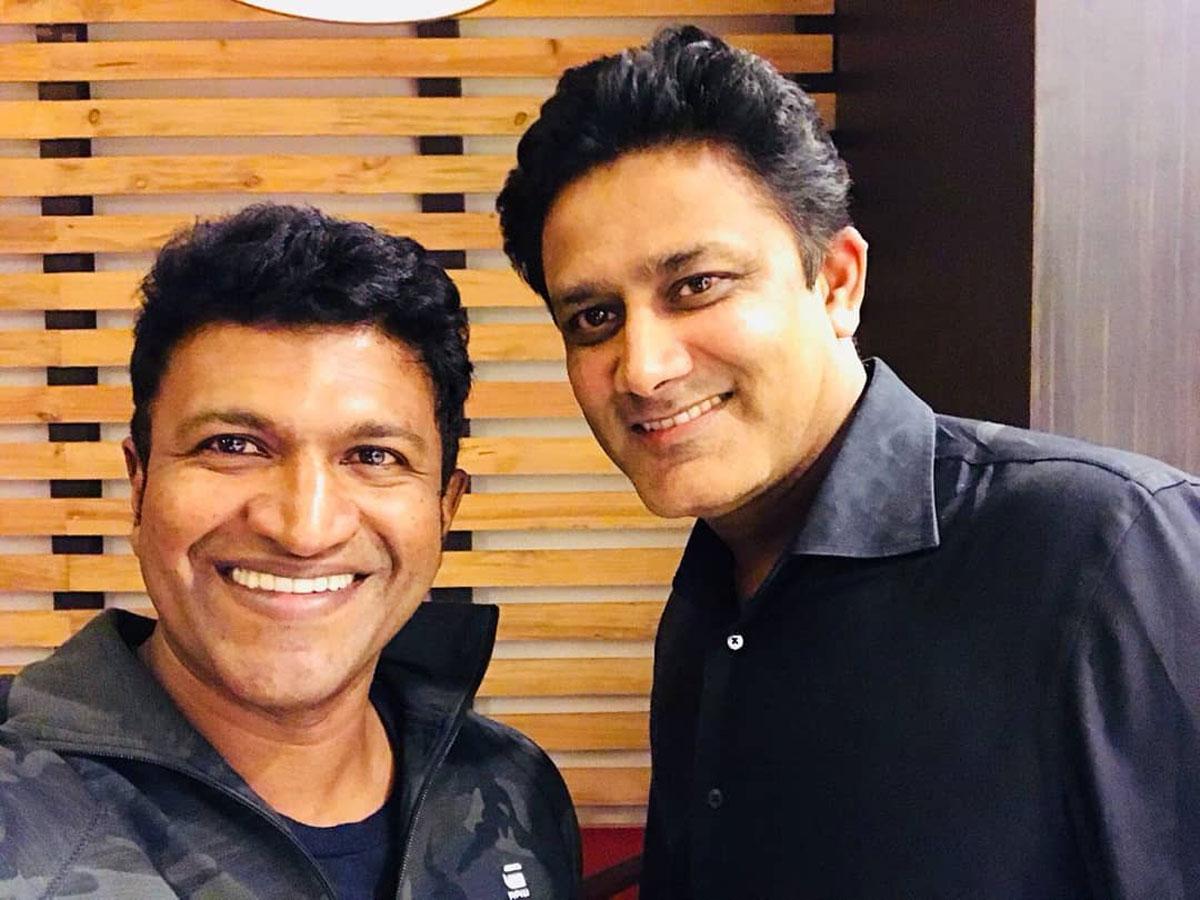 IMAGE: Meeting Anil Kumble was a 'surprise googly, met our Anil Kumble today by coincidence.'
Photograph: Kind courtesy Puneeth Rajkumar/Instagram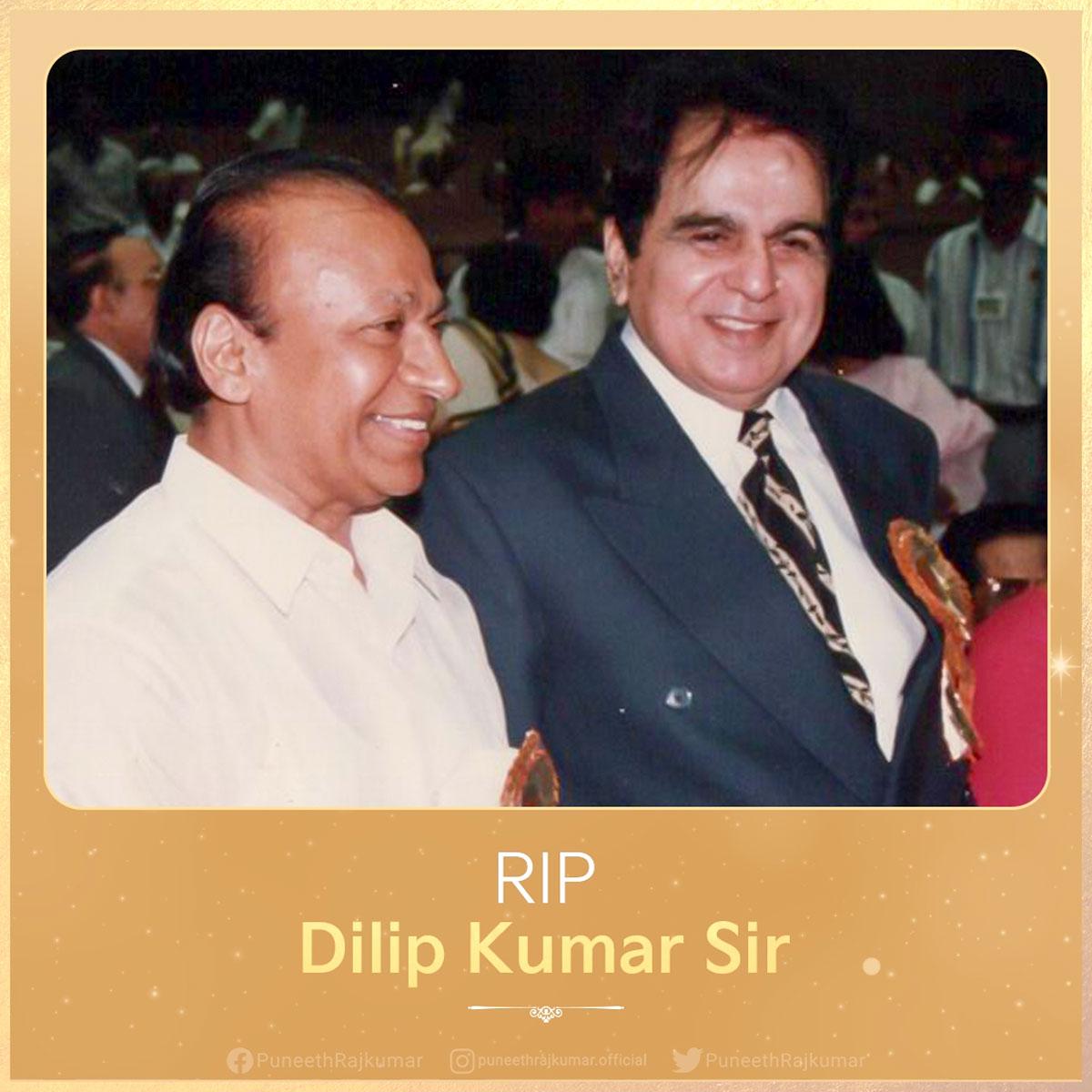 IMAGE: Puneeth met Dilip Kumar twice in his life, and he recalled, 'Blessed to have met him on two occasions. Both Appaji & Dilip Sir shared a warm & mutual respect for each other.'
'I recollect meeting him when Appaji was receiving the Dadasaheb Phalke Award. Will be remembered for his great contribution to Indian Cinema.'
Here, Puneet's father Rajkumar — 'Appaji' — with Dilipsaab.
Photograph: Kind courtesy Puneeth Rajkumar/Twitter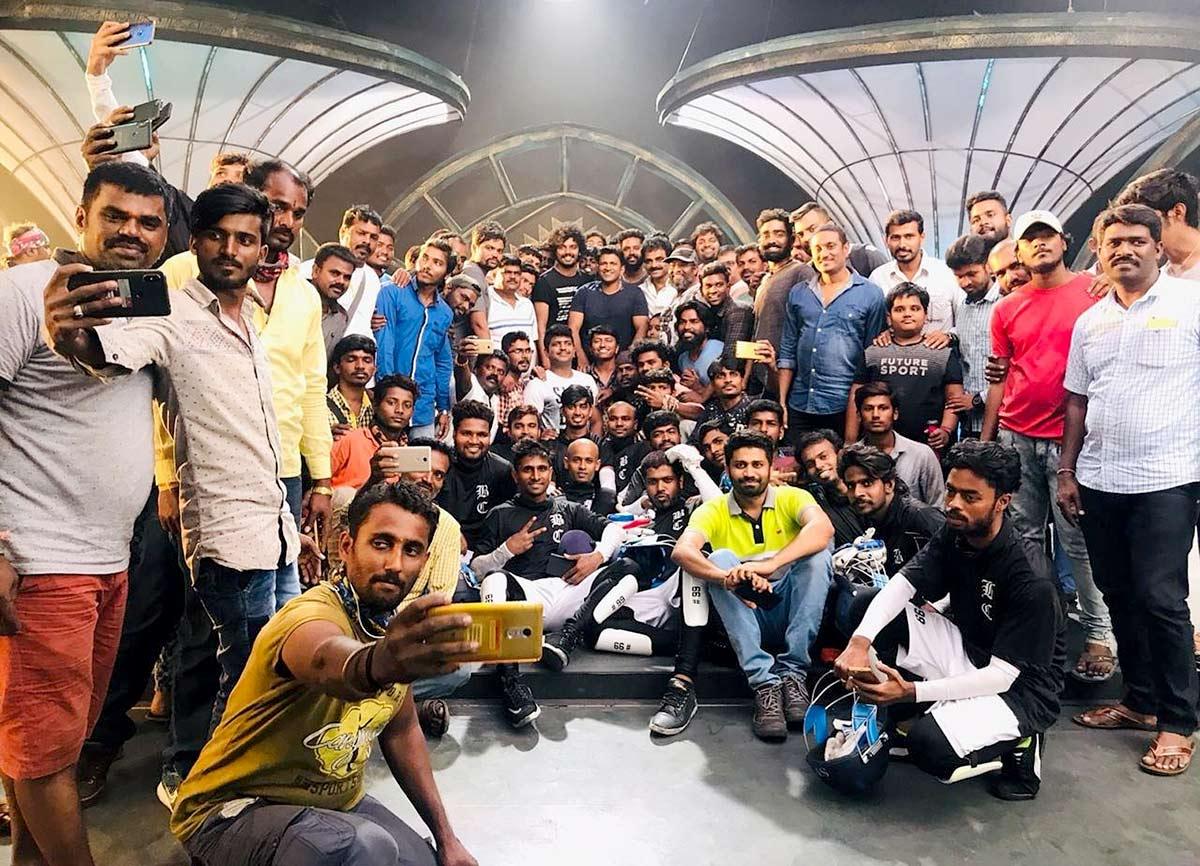 IMAGE: Capturing memories with the Natasaarvabhowma team.
Photograph: Kind courtesy Puneeth Rajkumar/Twitter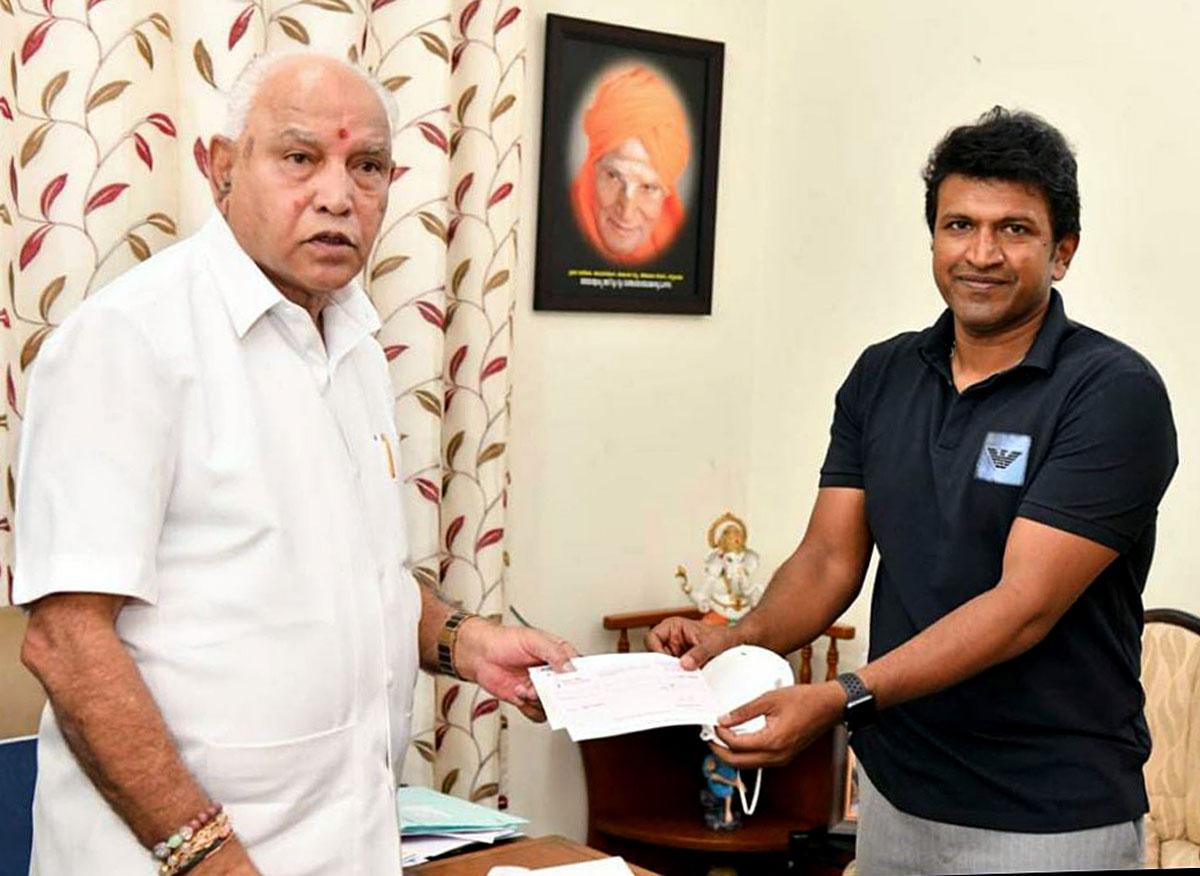 IMAGE: Then Karnataka chief minister B S Yediyurappa with Puneeth.
Photograph: ANI Photo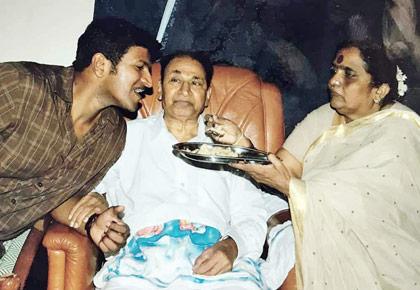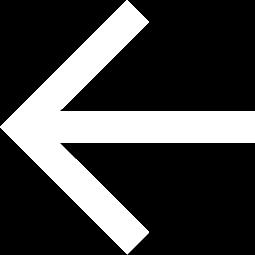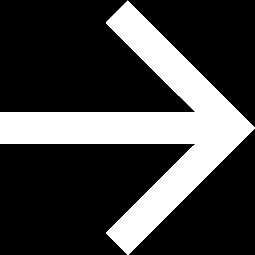 Source: Read Full Article