Meet The Brown Beauties At The Oscars!
There were so many beautiful moments from Oscar night.
While India shone bright at the awards ceremony, they shone even brighter at the after party.
The pictures are still coming in, and we give you a better sense of who partied with whom!
Mindy Kaling takes a picture with Deepika Padukone and writes, 'Could not be more starstruck by these Brown Beauties.'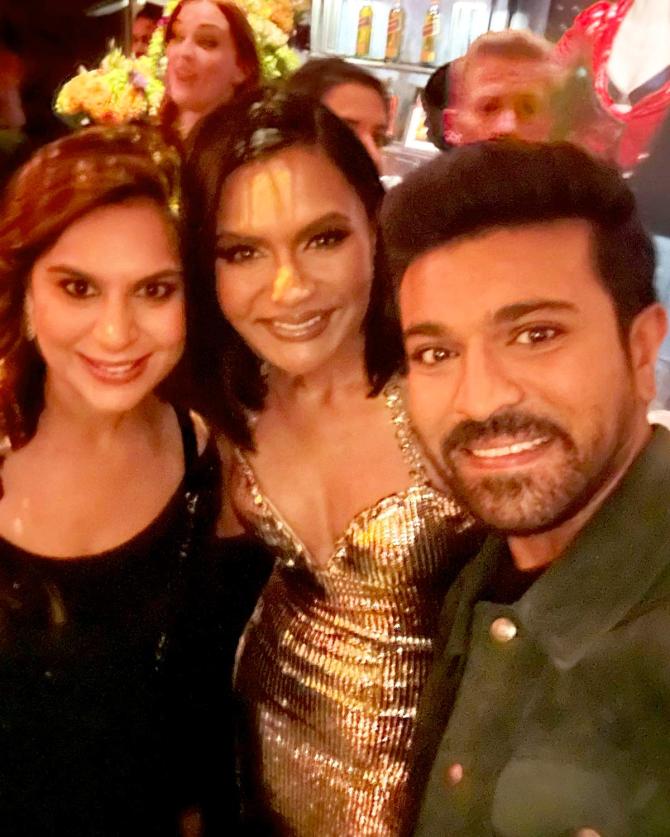 Mindy is also referring to Ram Charan and his wife Upasana Kamineni.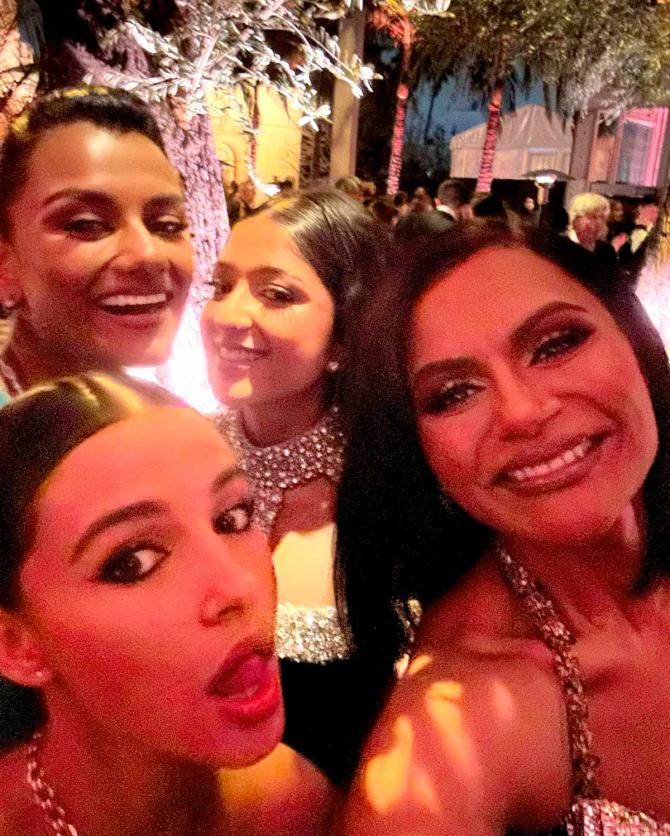 Others at the party were Never Have I Ever's Maitreyi Ramakrishnan, Bridgerton's Simone Ashley, and Aladdin's Naomi Scott, whose mum is Indian.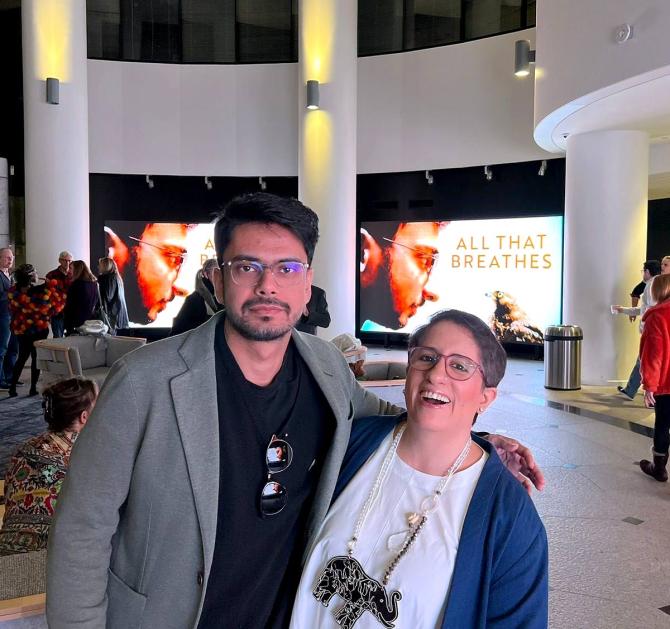 The Elephant Whisperers Producer Guneet Monga, who won an Oscar for Best Documentary Short Film, cheers for Shaunak Sen, who lost out an award in the Best Documentary Feature Film category for All That Breathes to Navalny, clearly a political choice.
'My dear @shaunak_sen,' says Guneet, 'it's been such a pleasure learning from you! I love All That Breathes. In this last month, knowing you as a film-maker and connecting with you has been an absolute honour.
'The world needs to see the brilliance of the cinema you create. Thank you for your contribution to Indian cinema and for reminding us of the beauty and importance of preserving our world.
'All That Breathes will always boast of both Oscar and BAFTA nominations, while it has already won global accolades by winning at the Cannes Film Festival, Cinema Eye Honors Awards, American Society of Cinematographers USA, and Asia Pacific Screen Award.
'I would always put Shaunak Sen's name as one of the most important film-makers from India for the world to watch. Yesterday's Oscars may have passed, but the impact of All That Breathes and its visionary director will continue to inspire and touch hearts.'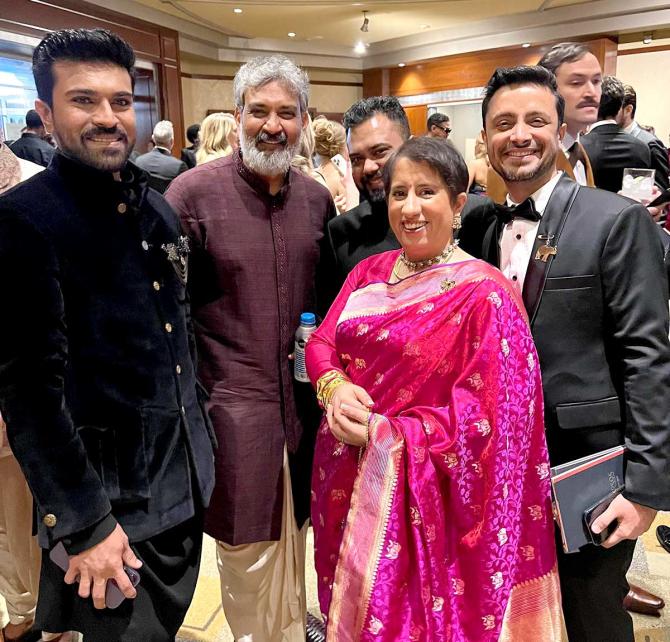 Guneet shares a picture with Team RRR — Ram Charan and S S Rajamouli — and writes, 'So proud and thrilled for team RRR for bringing home the Oscar for Best Original Song.
'You got the whole world to Naatu Naatu with you, we're all dancing to this infectious energy and song.
'Naatu Naatu has put India on the map, and it's an absolute honour to be representing India at The Academy alongside M M Keeravaani & Chandrabose.
'You guys set the stage on fire! I was dancing out of my seat while watching the live performance of Naatu Naatu at #Oscars95, it was truly majestic! Heartiest congratulations! This is for India! Jai Hind!'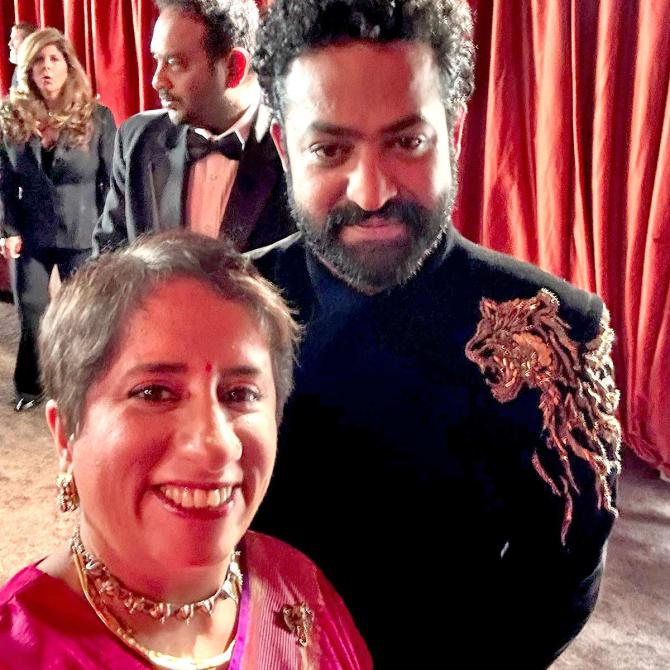 And here's Guneet with NTR Jr.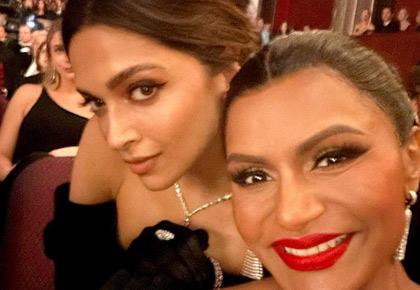 Source: Read Full Article