'Living on the edge keeps me going'
'I channelise my despair and anger into telling relevant stories and through them, taking on those who have made it a business to be intolerant.'
Hansal Mehta's Faraaz, starring Juhi Babbar, Aamir Ali, Aditya Rawal, Zahan Kapoor and Sachin Lalwani, completes his trilogy on the dynamics of terrorism, after Shahid and Omerta.
This is also a story that he feels must be told.
Hansal tells Subhash K Jha, "I channelise my despair and anger into telling relevant stories and through them, taking on those who have made it a business to be intolerant."
The Film Where Everyone Prayed Together
Faraaz is your 15th directorial venture. How does it feel to have come so far with so many milestones behind you?
I don't count my films.
Every film is a new beginning.
Every film has its share of uncertainty and nerves, perhaps it is also because of the choices I make.
There is no scope for either complacency or me carrying a false sense of security.
But I'm not complaining. Living on the edge keeps me going.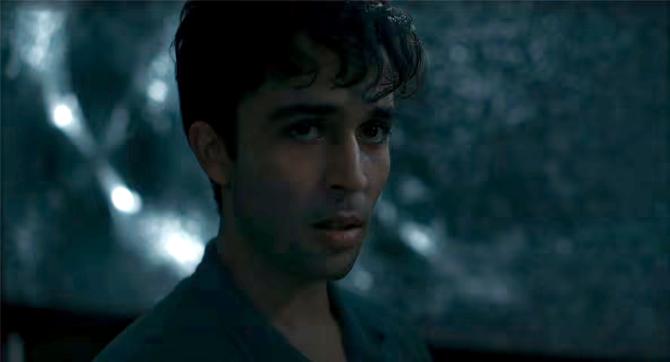 I consider Faraaz to be a part of your trilogy on the dynamics of terrorism, after Shahid and Omerta. Where do you see Faraaz positioned in your creative ambit?
Thank you, Subhash. Faraaz is a film I'm very proud of.
It was a challenge to pull off, a tough journey, but creatively, a very satisfying one.
As Rajkummar Rao told me after watching the film, the trilogy is complete now.
It's time to explore new stories and characters, and finish the post-production for the exciting things that we shot for over the past 18 months.
Which of your films have given you the most creative satisfaction?
Almost every film Shahid onwards has been immensely satisfying, in terms of process and outcome, save a couple that I need not name.
But even those I own for all their flaws, failures, deficiencies and redeeming qualities.
Faraaz has been a great process.
I have made so many new friends in this journey and found some of the most exciting colleagues that I'm proud to introduce through the film.
Writers Raghav Kakkar and Kashyap Kapoor (who co-wrote the film with Ritesh Shah), Cinematographer Pratham Mehta, Sound Designer Mandar Kulkarni, Editor Amitesh Mukherjee, Co-producers Sahil, Maz and Sakshi — all of them have given their blood and sweat to make this film happen.
And of course, Anubhav Sinha, one of my oldest friends in the industry, who backed me in telling this story the way I wanted to.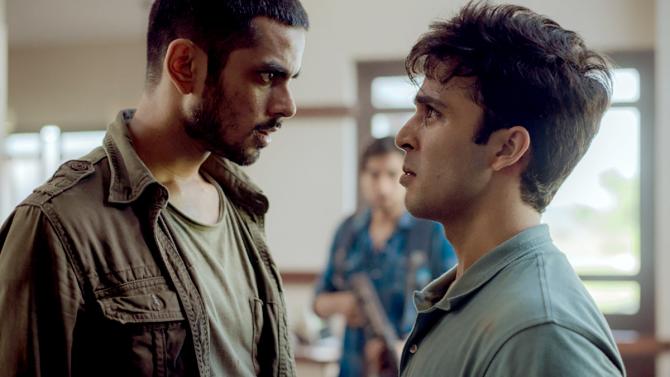 Faraaz has a lot of young new actors in it. Tell us about the process of casting in this film.
That was the challenge and joy of making this film.
I worked on the story during Chhalaang and always knew that it would be a return to my indie roots.
The film had to be made, and it needed fresh faces, bereft of image or trappings of stardom.
A huge credit to Mukesh Chhabra, who has a huge role to play in my filmography since Shahid.
Casting is a process I really enjoy. Finding the right talent to bring characters alive is something I thrive upon.
Faraaz has an amazing ensemble — right from Aditya Rawal, Zahan Kapoor, Juhi Babbar to every small character, including the officers, the parents and the hostages, this is a triumph of honest casting.
Faraaz is about a terror attack in Bangladesh. Why Bangladesh?
In our research of this dastardly attack, we realised that here was a story that had a larger message and something very universal.
Misguided youth taking up violence in the name of religion or a parent's love for her child or the unexpected bravery from an unlikely hero are themes that cannot be limited by borders or language.
These stories must be told.
They must transcend the limitations of perceived local relevance, particularly when our polarised times need such stories to be told to a larger audience.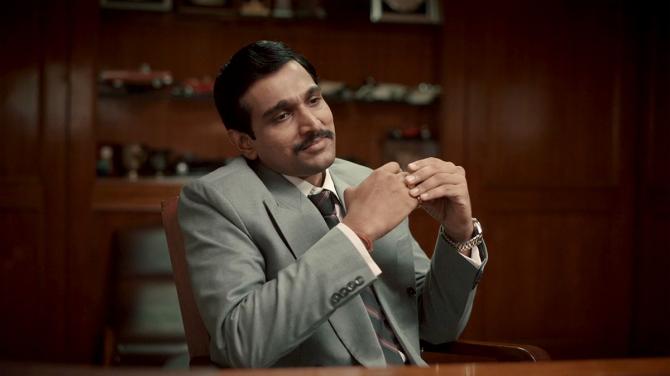 In 2020, your OTT series Scam 1992 proved to be a game changer. Was it a turning point in your career?
I see Scam 1992 as an enabler.
We did not expect its humongous success and to say it did not change things would be fake humility.
It gave me back a lot of things that I had lost in the years before it released, including some money.
And the courage to tell the stories I desperately wanted to.
Also, exceptional friends and collaborators like Sameer Nair and his studio, Applause.
Your films and attitude to cinema has been fearless. How do you cope with the threat of growing intolerance in our society vis a vis your convictions as a film-maker?
It is not new to me. Remember Dil Pe Mat Le Yaar in 2000?
The only difference now is that then, I was deeply affected by the intolerance to a point of self-destruction.
Now I channelise my despair and anger into telling relevant stories and through them, taking on those who have made it a business to be intolerant.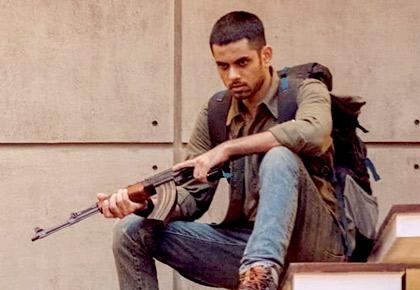 Source: Read Full Article