Keeravaani's Gracious Act At Golden Globes
SS Rajamouli's fast moving train RRR received a boost when the film's hit exuberant song Naatu Naatu won the Golden Globe in the Best Original Song category.
The joyous RRR team, led by Rajamouli, leapt up when the name was announced over songs from the four other films, including Top Gun: Maverick, Guillermo del Toro's Pinocchio, Where The Crawdads Sing and Black Panther: Wakanda Forever.
This is the first time an Indian film song has won a Golden Globe.
In 2009, A R Rahman won the Globe in the Best Original Score category (which was also a first for India) for Slumdog Millionaire, but no song from Danny Boyle's hit film was nominated in the Best Original Song category.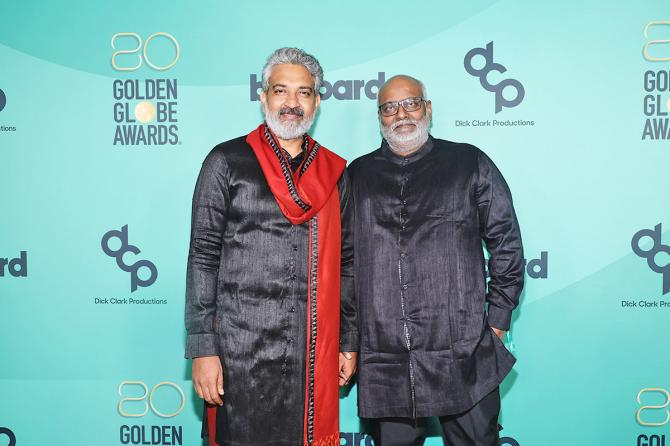 The award was accepted by RRR's music composer MM Keeravaani, who said he was 'overwhelmed with this great moment happening'.
After sharing the excitement with his wife who was present in the room, Keeravaani said the award belonged 'in order of priority, to my brother and the director of the movie S S Rajamouli for his vision, his constant trust in my work, his support.'
Then, in a gracious act, Keeravaani also thanked other artists for the making of the song, including Singers Rahul Sipligunj and Kala Bhairava (who also did the musical arrangements for the song), Choreographer Prem Rakshith, Lyricist Chandrabose and the two stars of the film, N T Rama Rao Jr and Ram Charan Teja.
The composer wanted to say more, but his voice was ironically drowned by the music, indicating his time was up.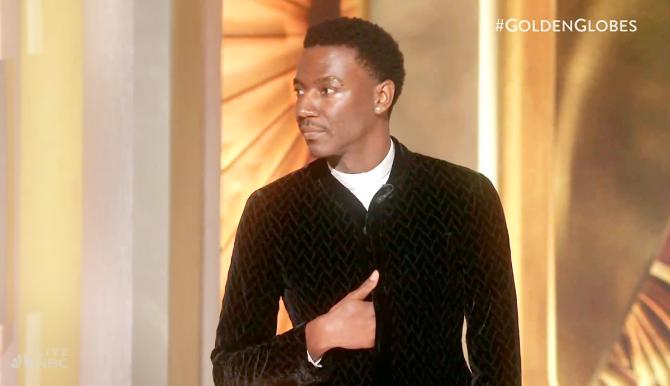 The 80th Golden Globe Award ceremony was back televised after a hiatus of one year, when NBC and the studios abandoned the event following a Los Angeles Times news report that Hollywood Foreign Press Association — the parent organisation that runs the show — had no Black members.
Today's show began with a monologue by American comedian Jerrod Carmichael.
Many people in the room looked quite awkward when Carmichael spoke these frank words: 'I'll tell you why I'm here. I'm here 'cos I'm Black. I'll tell you what's been going on. This show, the Golden Globe Awards, did not air last year because the Hollywood Foreign Press Association, which I won't say were a racist organisation, but they didn't have a single Black member until George Floyd died. So do with that information what you will.'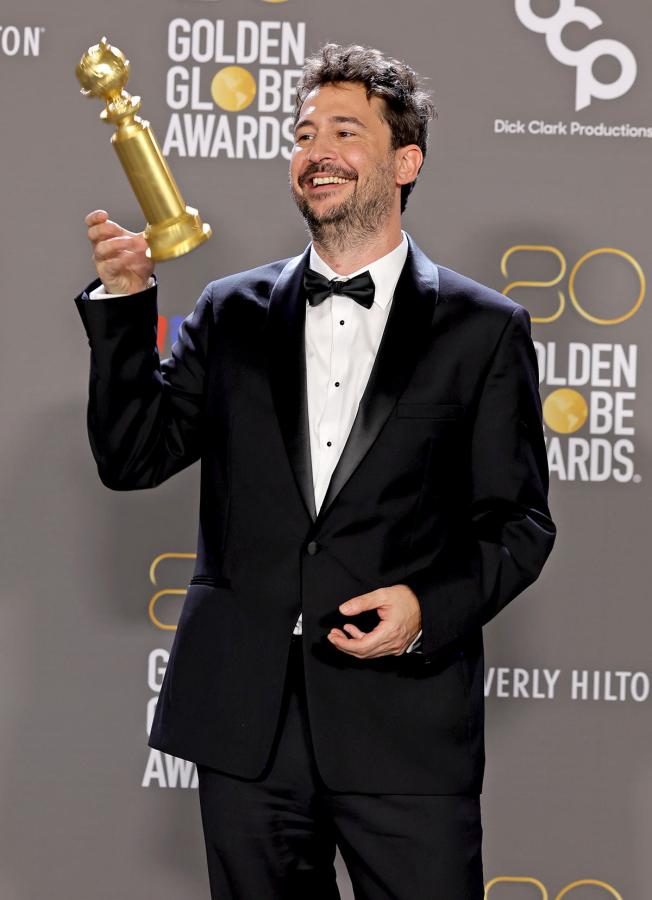 RRR was nominated in two categories, but it did not win in the foreign language film category.
The loss to Argentina's Argentina, 1985, a stronger and more important film as compared to RRR, is significant.
The film was submitted by its producers and it stood along with four esteemed films, including last year's Cannes winners Decision to Leave (Korea) and Close (Belgium).
RRR still has good chances of being recognised at the Oscars and BAFTA ceremonies to be held in the next two months.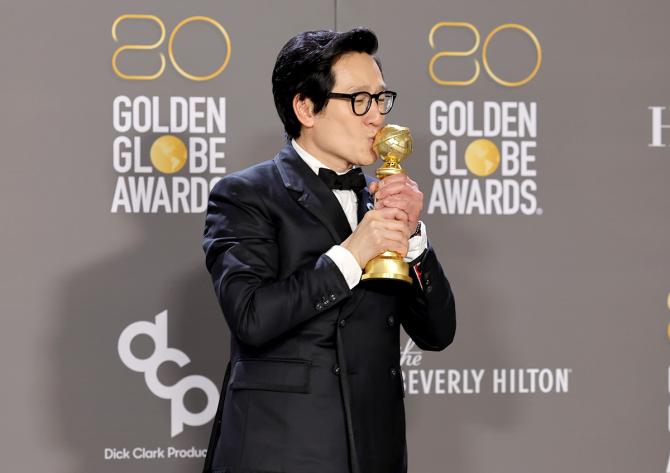 As awards ceremonies go, this year's was rich with emotional speeches, and some winners focused on being minorities and the hurdles in their path.
Carmichael was not the only speaker to address the race issue.
While Vietnamese American actor Ke Huy Quan did not mention his race, he got emotional accepting the award in the Best Supporting Actor category for the hit indie film Everything Everywhere All at Once, and it was clear that his opportunities were limited by his ethnic origin.
Quan thanked Steven Spielberg for giving him his first break in 1984 in Indiana Jones and the Temple of Doom.
He said he felt lucky to be chosen for the Spielberg film.
'As I grew older, I started to wonder if that was it,' he added. 'For so many years, I was afraid I had nothing more to offer.'
Then more than 30 years later, two directors Dan Kwan and Daniel Scheinert remembered the kid from Indiana Jones and gave him an opportunity to try again. And he thanked them for helping him find his answer.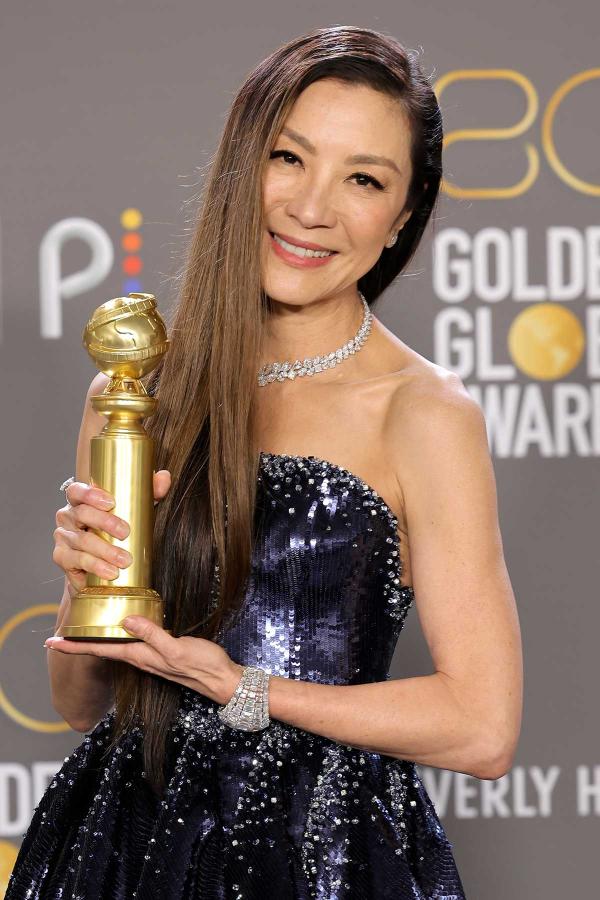 Quan's co-star, the lead actress of EEAAO, Michelle Yeoh also brought up her ethnicity while accepting the award for Best Performance by an Actress in a Motion Picture, Musical or Comedy.
After asking the orchestra to 'shut up please', the Malaysian actress talked about the struggles she faced as an Asian actress when she first started her Hollywood career.
'Someone said to me "You speak English!"' she recalled. 'I mean forget about them not knowing Korea, Japan, Malaysia, Asia, India… And then I said, 'Yeah, the flight here was about 13 hours long, so I learned.'
Then she addressed why this award was important for an Asian actress: 'This is for all the shoulders that I stand on, all who came before me who look like me, and all who are going on the journey with me forward. So thank you for believing in us.'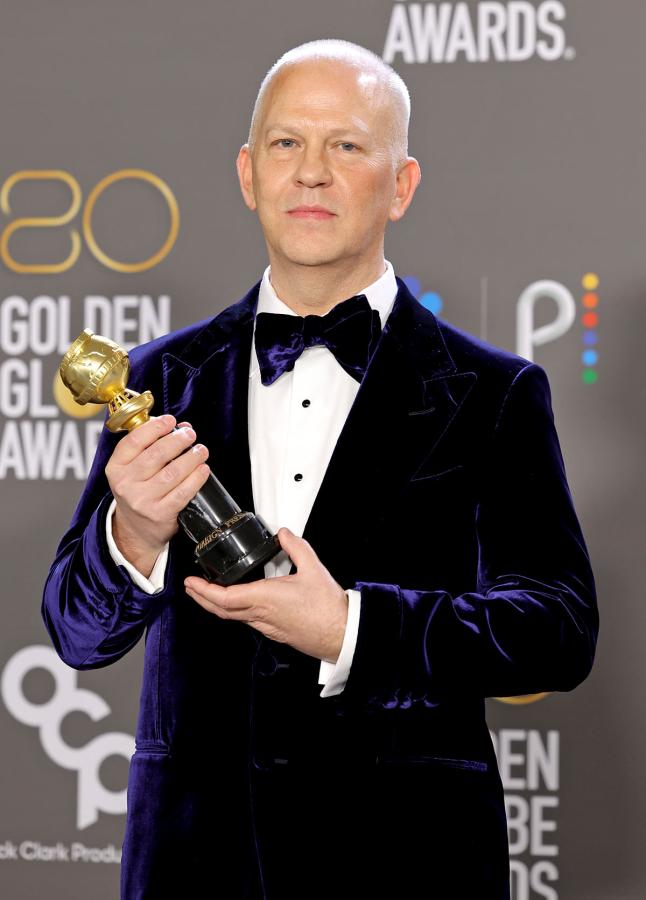 This year's winner of the Carol Burnett Award was Ryan Murphy, producer of Glee and films such as The Normal Heart (2014) and The Boys in the Band (2020). He dedicated his recognition to LGBTQ actors.
'My mission was to take the invisible, the unloved and make them the heroes I longed to see but never did in pop culture,' Murphy said.
Then Murphy, who is gay, added, 'I never ever saw a person like me getting an award or being a character on a TV show. It's hard being an LGBTQ kid in America. You are often told you will never become anything. You have to hide your life to survive.'
He named actors like Billy Porter and Niecy Nash as role models for young American LGBTQ kids.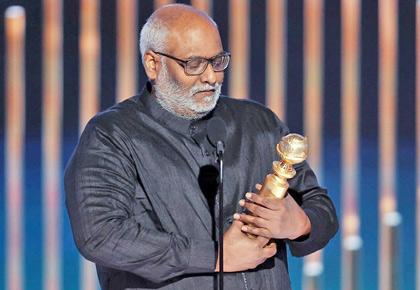 Source: Read Full Article