Kaagaz release LIVE UPDATES: Pankaj Tripathi film is streaming on ZEE5
Here's what celebrities, critics and fans are saying about Kaagaz, starring Pankaj Tripathi, Monal Gajjar, Mita Vashisht and Amar Upadhyay.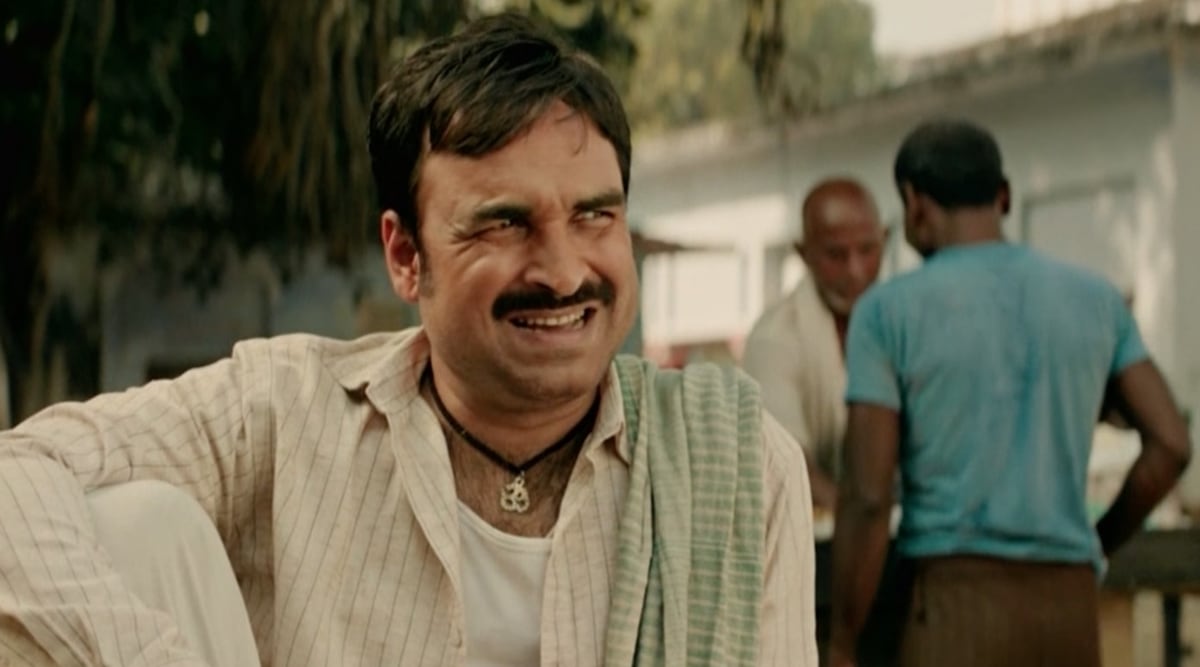 Satish Kaushik directorial Kaagaz, starring Pankaj Tripathi, Monal Gajjar, Mita Vashisht and Amar Upadhyay, is streaming on ZEE5. The film, described as a true success story of a dead man, revolves around Tripathi's character Bharat Lal who has been declared dead in official government records. He fights a long battle to reclaim his identity and to prove he is alive.
Apart from directing the movie, Satish Kaushik has also acted in it. He essays the role of Tripathi's lawyer Sadhu Ram Kevat. Talking about sharing the screen with one of the most sought after actors of the country, Kaushik shared, "When I was enacting scenes with him (Pankaj Tripathi) in the movie, I tried to be as good as him. I think Kaagaz will be one of Pankaj's best films."
Pankaj Tripathi described his experience of working with Kaushik as 'spellbinding'. He said, "It was a spellbinding experience working with Satish Kaushik and on Kaagaz. Shooting it was like a trance. I think it's the first time that an NSD pass-out director and an NSD pass-out actor are working together."
Kaagaz is produced by Salma Khan, Nishant Kaushik and Vikas Malu.
Follow all the latest updates about Kaagaz.
@HimeshMankad shared via Twitter, "#Kaagaz is a well intentioned film, having its heart at the right place. While the situational humour could have been more, the last 25 mins are superlative in dramatic front, with @TripathiiPankaj delivering an endearing performance. Likh Ke Dete Hai, its Worth-A-Dekho!"
@VishalRC007 tweeted, "All positive reviews coming for #Kaagaz Very inspiring character played by @TripathiiPankaj, excellent direction from @satishkaushik2 & everyone's acting is on point. It keeps u hooked till the end. Produced by @BeingSalmanKhan Bhai ne produce ki hai, dekhna toh banta hai."
For Pankaj Tripathi, Kaagaz will fulfil one particular desire of his fans. "Many people thought I deserved to play the lead role in a film. That desire will get fulfilled with Kaagaz," Tripathi said in an exclusive chat with indianexpress.com.
Tripathi also shared reasons as to why he related with Lal Bihari's struggle. "I too had a journey of 17-18 years in Mumbai before I could prove myself as an actor. So his and my fight for identity is similar." READ MORE
Joginder Tuteja tweeted, "#Exclusive #Kaagaz is an engaging black comedy by @satishkaushik2 which brings excitement while telling the tale of a man who executed indigenous ways to fight it against the system and govt to reclaim his identity. @TripathiiPankaj is expectedly good in a simpleton mode . 3 and a 1/2 star."
Kaagaz is special for director-actor Satish Kaushik since he is making his directorial comeback with it after six years.
During the trailer launch event, Kaushik shared how it took him 18 years to make Kaagaz. He stated, "Its script underwent changes over the years. Sometimes it looked like a documentary. I went to so many actors with the film. So it was like a struggle for me. Like Lal Bihari's struggle went on for 18 years, even my 18 years went into making the film."
When indianexpress.com asked Satish Kaushik about the nuances that Pankaj Tripathi brought to his character, the director said, "When you have an actor like Pankaj Tripathi, knowingly or unknowingly, his experience gets reflected in his characters. Pankaj gave me suggestions during scenes. He improvised his body language too."
Source: Read Full Article