'I'm not good at keeping relationships'
'Salman was unique back then. He was a fun-loving guy, who was always in a nice mood.'
'Aamir was a thinking guy. He would analyse everything. He would think about what he had to do on screen.'
'Akshay was so much fun, but he was so hard working and punctual.'
Ayesha Jhulka is grateful to the OTT platform because it has increased her 'shelf life' in the industry.
The actress is enjoying the raves her new Web series Hush Hush is getting.
She looks back at her 30 years in the film industry, working with co-stars like Aamir Khan, Salman Khan and Kamal Haasan, and tells Patcy N/Rediff.com, "Our times were lovely. We felt at home. Everything was very close knit. The biggest thing was that if the viewer wanted to see us, they would have to go to the theatres."
You have been in the industry for 30 years. How much has changed?
The industry has changed in many ways.
Things have become more professional and organised.
Back then, we would change on location. Today, there are vanity vans.
But our times were also lovely. We felt at home. Everything was very close knit.
The biggest thing was that if the viewer wanted to see us, they would have to go to the theatres.
The challenges were different then. Now things have become more aggressive in terms of social media and your way of working.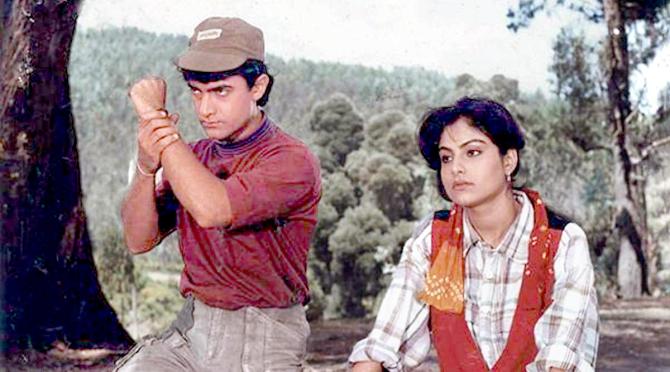 What is your fondest memory from working with stars like Aamir Khan in Jo Jeeta Wohi Sikandar, Akshay Kuamr in Khiladi, Abhishek Bachchan in Run, Kamal Haasan in Chachi 420 and Salman Khan in your debut film,Kurbaan?
It was a pleasure working with all of them. They have different natures and different ways of approaching everything.
Some were absolutely punctual and hard working, some were fun, and some were so engrossed in their work.
It was also a learning.
Salman was unique back then. He was a fun-loving guy, who was always in a nice mood. But at times, you wouldn't know whether he is joking or being serious.
Then suddenly, when the camera is switched on, he's a different person, and he's so engrossed in his work.
Aamir was a thinking guy. He would analyse everything. He would think about what he had to do on screen. You learn from his dedication.
Akshay was so much fun, but he was so hard working and punctual.
Abhishek was absolutely warm and dedicated.
I remember the first time I met Kamal Haasan in Chennai. I went directly from the airport to the set so that I could meet him because we were shooting from the next day.
But I couldn't find him anywhere. When I asked around, they said, 'Sir is sitting there only.'
Then I saw a woman sitting there and I said, I want to meet Kamal Haasan. He said, that's me.
He was dressed up as Chachi, I did not realise that.
Oh my God, he was so involved with the whole thing, so dedicated.
I'm lucky that I got to work with this range of actors, which also made me understand the seriousness.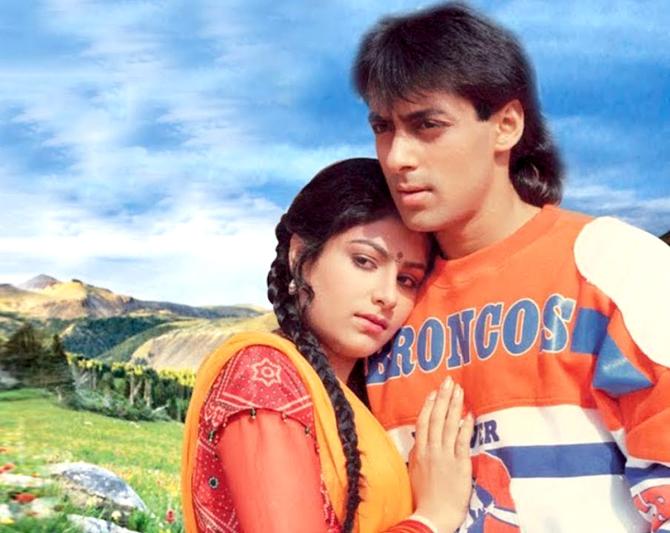 I was fortunate to interview photographer Gautam Rajadakshya and make-up-artist Pandhari Juker, who were instrumental in bringing you into the film industry…
They are the reason I'm here.
I'm very lucky to have shared lovely moments with Gautam and with Pandaridada.
They not only brought me to the industry but also held my finger and took me a long way.
Pandharidada used to do my make-up till the end. I was always in touch with him.
We lost Gautam pretty early. He would always say come to Coonoor, spend two days… He did lovely shoots for me.
The kind of love and encouragement he gave me made me feel on cloud nine.
The effort these two people took to get me my first film (Kurbaan)… Gautam sent the pictures and Pandharidada met them because I was in Delhi. Then I was called from Delhi to do a screen test. They had confidence in me.
Are you happy with the way your career has shaped up? Any regrets?
I feel failure or success is a natural part of your personal or professional life. One must acknowledging them and recognise their impact in your life.
As you mature in life, your definition of success, failure, regret, or your future plans, all this changes because of your life experiences.
Experiencing failure may be painful initially, and yes, you do regret at times. But it's short-lived for me.
I like to remain in a comfort zone, so that I don't tax myself by thinking about what did not happen.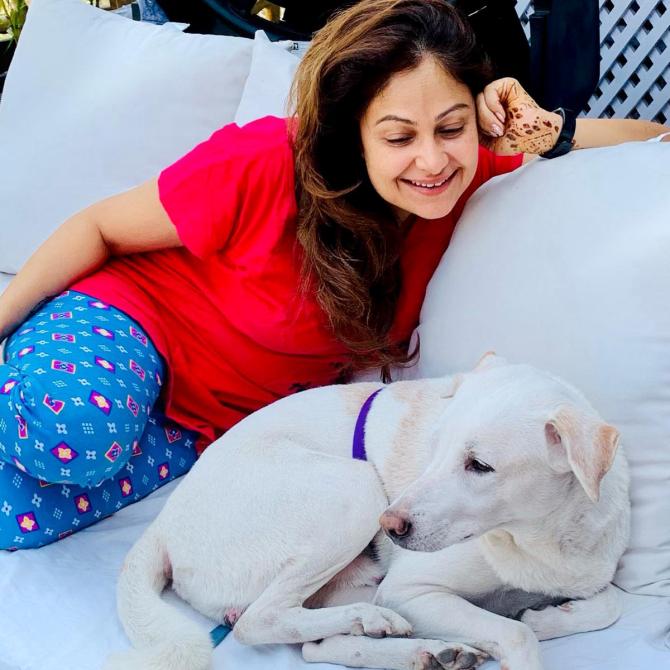 Who would you call your closest friend in the industry?
I don't think I would call anybody my closest friend.
I don't think I am good at keeping relationships, unfortunately.
Back then, we had to work in so many films at the same time, there was no time for friendships.
You say we will keep in touch, but nahi hota.
But the best part of this industry is that when you meet your co-actors again, you feel that there was never any time gap.
When I would get time off from shoots, I would like to be on my own, and do things I wouldn't get time to do otherwise like cooking, painting and craftwork… I am fond of these things.
I am not a social person. I don't attend parties.
What is a day in your life like?
A normal day for me is very lazy.
I watch a lot of content on OTT.
I love cooking, cleaning my cupboards… I love grocery shopping.
I go out with my friends and my sister, watch a movie or go shopping.
I love to feed stray animals; I do that everyday.
I have team for that — they go from 11 am to 6 pm feeding stray animals.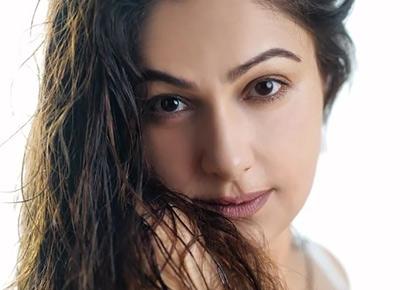 Source: Read Full Article