'I meet young girls who find The Kerala Story cool'
'The Kerala Story is no longer just another film, it's become a movement.'
She has just given one of the biggest hits of the year, a film that is drawing full houses even as it continues to court controversy.
Adah Sharma, while admitting to enjoying the present, remains surprisingly grounded.
She even has calm and composed answers for all the allegations being hurled at the film.
She tells Rediff.com Senior Contributor Roshmila Bhattacharya, "I'm just happy the makers came to me, wanted me to be the face of the film, and believed that I could pull off the role." The first of a multi-part interview:
With The Kerala Story packing in the crowds, you are trending Adah Sharma, and not just on Twitter.
(Laughs) Yes, it's pretty cool.
Feels like a dream, and not even my own.
My dreams have always been very small, like playing with my dog or the elephants, which I live out immediately.
But this is the collective wish of the nation, all those people who have been rooting for me since my first film, 1920, despite me being a rank outsider.
Since they have always wished good things for me, the universe has now conspired to make it happen.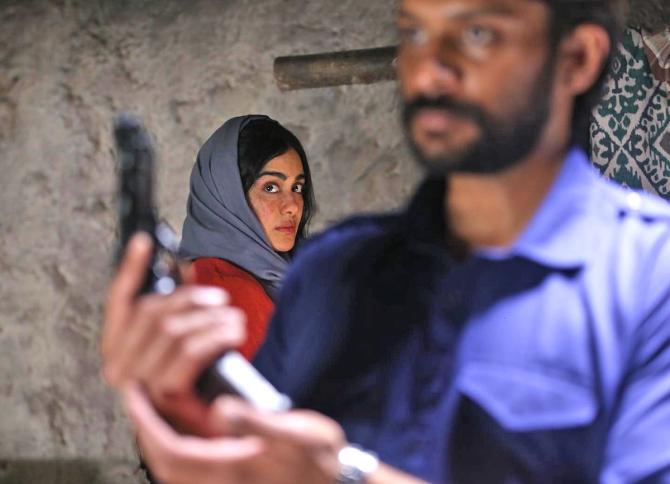 How much has life changed since the film's release?
What has changed is that in the last week, I took four flights, and while earlier, at airports, fans would come up and talk to me about 1920 and Commando, now, I have mothers, with tears in their eyes, thanking me for opening their eyes.
I meet young girls who find The Kerala Story cool.
I bump into young boys who have seen the film four-five times already and are rattling off the dialogues, outlining specific scenes.
The Kerala Story is no longer just another film, it's become a movement.
Even for me, it was different because for the first time, I was doing a true-life story, playing a person, Shalini Unnikrishnan aka Fatima Ba, who has actually been through all the horrors and terrors I re-live on screen.
While there are many chilling accounts of ISIS survivors, even videos of women chained in dungeons, some believe the brutality on screen is grossly exaggerated.
No one has delved on his subject till now, we exposed the nexus for the first time.
We put everything we had seen and heard on screen.
Actually, before we started shooting, during the workshops, Sudipto sir (Director Sudipto Sen) played some videos of ISIS atrocities for us.
The boy, who plays my terrorist husband, and I watched them together.
We were so numb afterwards that we couldn't speak.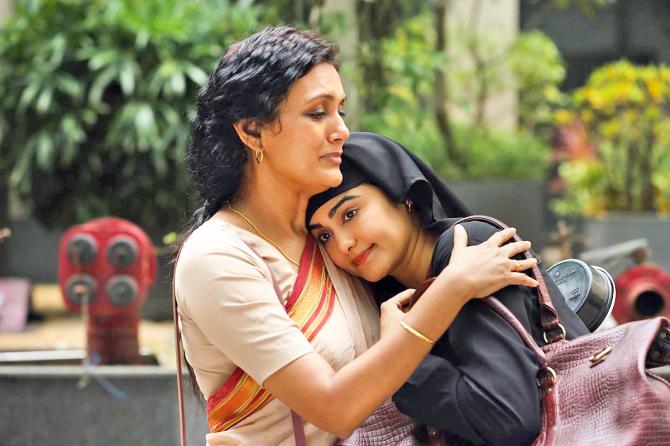 Tell us about one such video.
Women and children in hundreds were herded into a tanker, like you would pack clothes into a washing machine.
During the arduous, non-stop, 18-hour journey to Syria, they were not fed, they couldn't even go to the loo.
By the time they reached, and were dragged out like we pull clothes from the drier, many children had suffocated since the tanker had just one small hole to let air in.
Some women had also not survived while some had broken bones.
The dead were left there, while those who were still living were turned into suicide bombers or sex slaves for the terrorists.
When people say this doesn't exist, I don't know what to say.
I'm just happy the makers came to me, wanted me to be the face of the film, and believed that I could pull off the role.
Did you interact with any of the survivors?
I did meet some very brave girls who are giving interviews about their ordeal.
Of course, not the girl I play in the film because Shalini is still in a jail in Afghanistan.
I thought the testimonial in Malayalam, of the mother whose daughter had hanged herself, was really touching at the end of the film.
It's so easy to throw the word 'propaganda' but who decides what that is?
I know some are saying the girls got trapped too easily.
But haven't we all made some stupid decisions when we are in love, thinking not with our brains but looking at life through rose-tinted glasses.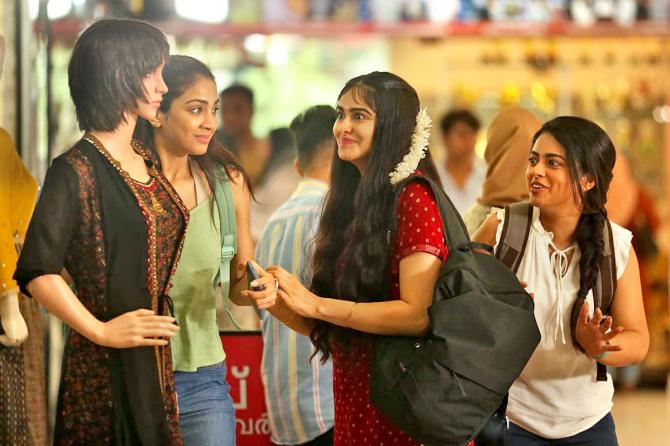 Have you done anything stupid in love?
I fell in love with the wrong person, or rather a person not right for me at one time in my life.
Thankfully, it was nothing like what you see in the film.
You are from Kerala. Before doing the film, had you heard of anything like this happening in the state?
My mother (Sheila Sharma nee Kocha) is from Kerala, but I was born and brought up in Mumbai.
When I go there, I stay at my aunt's place for a week at the most.
You should ask this question to someone living there.
But just because you may not have gone through an experience like this, you can't be disrespectful and discredit it.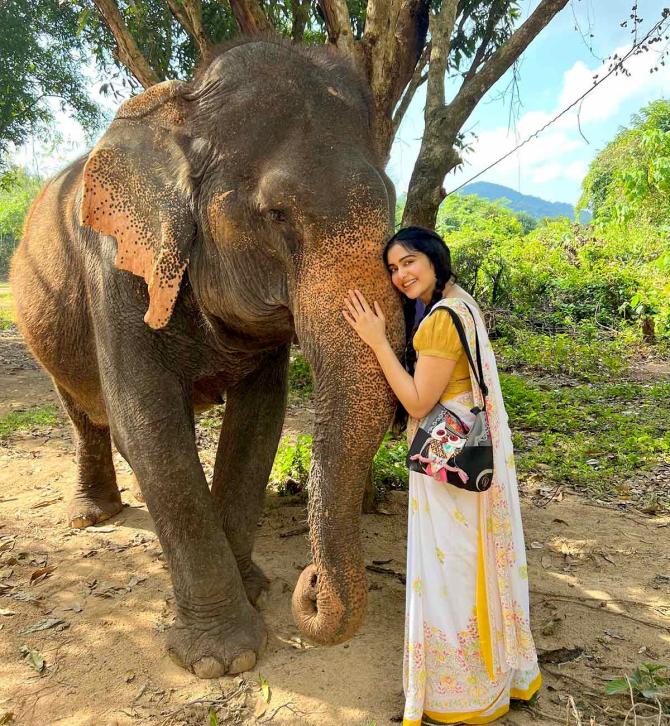 You live the character of Shalini on screen, right from the accent to the frost-bitten skin, convincingly making the transition from a carefree teenager to a submissive wife who surprises with sudden sparks of spunk and a never-say-die attitude. How much of it came from workshops and how much was she the real you?
It was a combination of factors, like the credit for the skin should go to the make-up person.
My director was kind and understanding.
He wasn't mean because the scene required me to cry.
For me, it's easier to shed tears when I am happy.
In the end, it was a job, an opportunity to showcase my potential as an actress.
An opportunity I had been waiting for since my debut, 1920, 13 years which felt like a hundred.
An opportunity I got because the audience and the media have been praying since they saw me as a girl possessed in 1920.
An opportunity which, being an outsider, I knew could be my last.
So I grabbed it and gave it my all.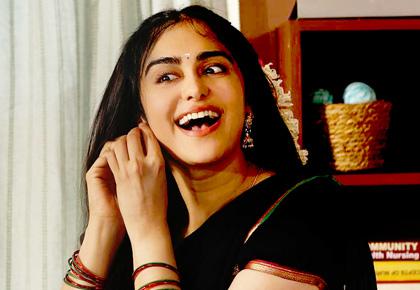 Source: Read Full Article