'I am the aachar in Bharat'
'Bharat is a Salman Khan film, where the main course is Salman Khan.'
'I am the aachar or papad in it.'
'It's on the table, so if you are fond of papad, then please have it with the main course.'
Sunil Grover takes his funny side to the sets of Salman Khan's Bharat, and plays the actor's 'inseparable friend' in the film.
His name, funnily enough, is Vilayati.
Sunil is full of praise for his superstar co-star, and tells Rediff.com Contributor Ramesh S, "Once he broke a rib during the shoot, but the next day, he was seen hitting the gym."
How was your experience working with Salman Khan and Katrina Kaif?
I feel really lucky to be a part of this film, not only in terms of cast, but also because of its great story and the way its been told.
It is a massive film in terms of entertainment, song, drama and all the ingredients we expect from a Salman Khan commercial film.
Apart from that, the way the story has been told, the elements are very fresh.
The journey from Partition to 2010 and till today is beautiful. You will see how the era has changed.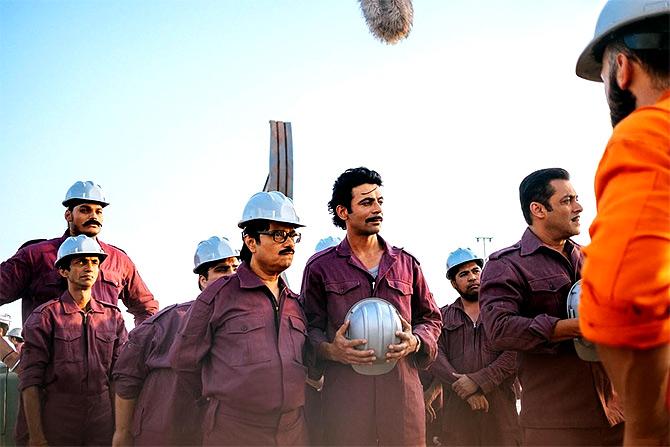 You have successfully balanced television and movies. How have you done that?
Actually, things happened to me in an unplanned way.
I don't do 10 things on television. I usually take one project, finish that and then move on to the next.
I also take a break and then come back with something or the other.
Whatever I do, I give my 100 percent.
The film choices you make are very different from what you are known for on television. Is it a conscious decision to choose content-driven role in films with little comic elements?
I get fascinated with meaty content-driven roles. There's no point in doing caricatures of characters, like I do in television.
I choose roles that offer me a little different from what television has to offer.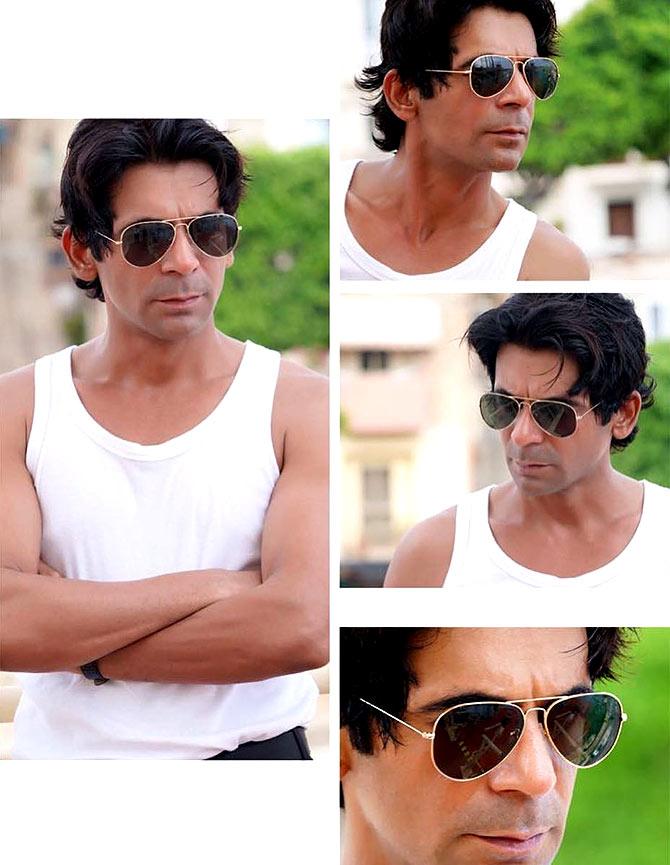 Aren't you worried your fans will get disappointed?
Bharat is a Salman Khan film, where the main course is Salman Khan. I am the aachar or papad in it.
It's on the table, so if you are fond of papad, then please have it with the main course.
Even if you won't have it, you will be happy with the full meal.
Would you like to explore genres like romance or even serious roles?
I would love to, but it depends on what is offered to me.
If I feel comfortable and I can justify it through my character, I will definitely do it.
The decision of the makers comes first, then mine.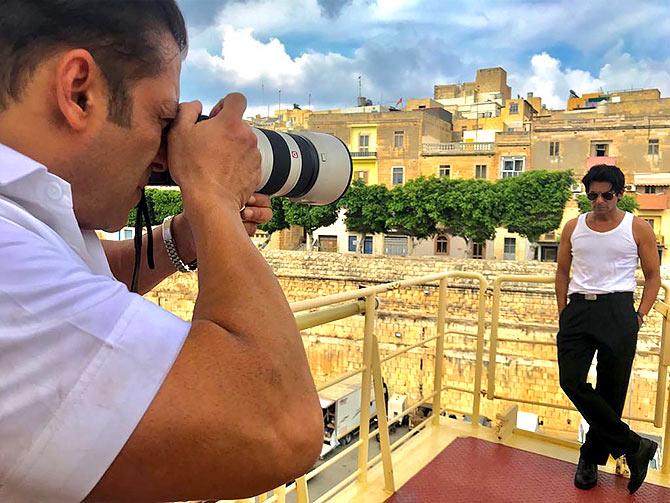 How was it working with Salman?
He is a fun-loving guy and commands respect. And this I have, not only because he is such a big star, but also because of the way he deals with things on an everyday basis.
He needs to work every day, workout every day, suffers pain almost every day, watches one or two films every day, listens to scripts/concepts almost every day…
He does not get tired.
I still remember that once he broke a rib during the shoot, but the next day, he was seen hitting the gym.
That kind of determination and staying busy at this stage of his career… he doesn't need to do it but still, he does.
When was the first time you realised you had arrived?
First, I got acknowledged by radio. Though people did not know me personally, my work was appreciated.
But I was famous since school!
I got fame in college and university as well. I had fans in university.
So stardom is nothing new to me.
I got popularity and love with my character Gutthi, and it was magical.
Although it got very popular, I did not realise the gravity of it.
I still remember the day when I was doing a live show in Delhi for the first time with my character Gutthi. Suddenly, there were so many cameras, and thousands of people were cheering me.
I was stunned.
That was when I realised that something good had happened, and took a moment to thank God.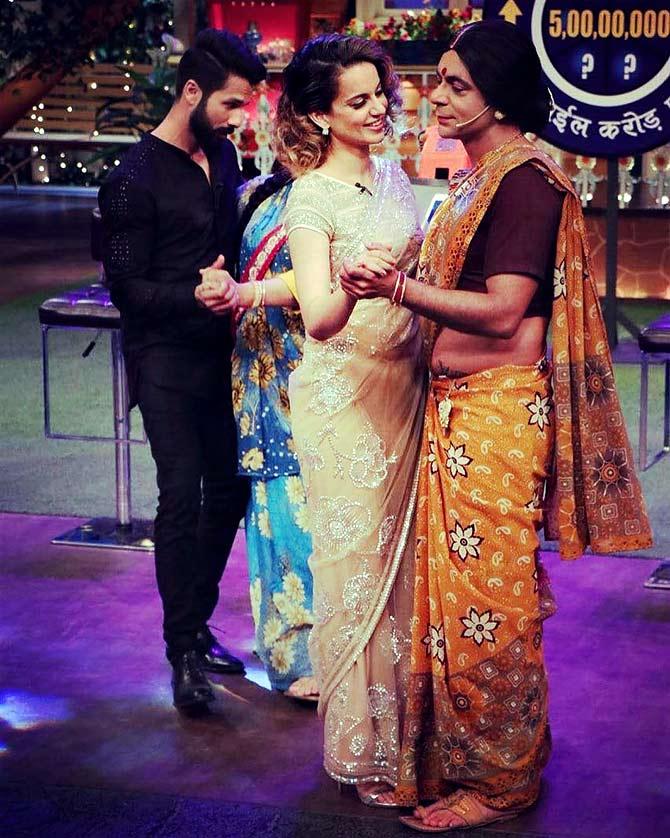 Did you ever have any apprehension playing a woman's character?
Not at all!
In fact, in college I used to act like an old woman. That was also appreciated by everyone. Since then, I don't have any apprehensions.
For me, it's just a character.
I don't think I am playing a woman, it's just a character.
Your work in Vishal Bhardwaj's Pataakha was appreciated, but the film did not do well at the box office. Does it affect you?
You do wish that all your films work well at the box office.
Pataakha was a very good film and I am very proud to be a part of it.
Working with Vishal sir has always been a dream, and I loved playing that character.
I loved the script; Vishal sir writes it like a poet.
Also, the film-making process is realistic, and so are the characters.
When you meet your colleagues socially, is there a constant pressure to be funny?
No. I feel happy that people love me so much and come up to me to enjoy whatever I do.
I have immense gratitude to people who come for pictures or ask me to mimic someone.
I have utmost regard for everybody who loves what I do and like to get entertain by me.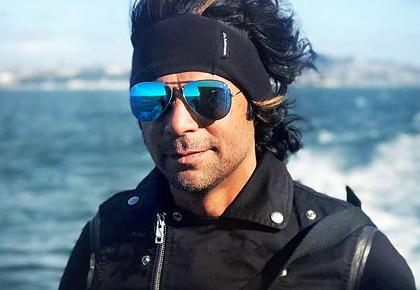 Source: Read Full Article