How Shilpa Rao Enthralled Mumbai
It's not everyday one gets to watch Shilpa Rao live in concert in Mumbai.
The Khuda Jaane singer performed at a Mumbai mall for the first time.
Hitesh Harisinghani/Rediff.com captures photographs and videos from the concert as Rajesh Karkera/Rediff.com gives us a front-row seat of the performance.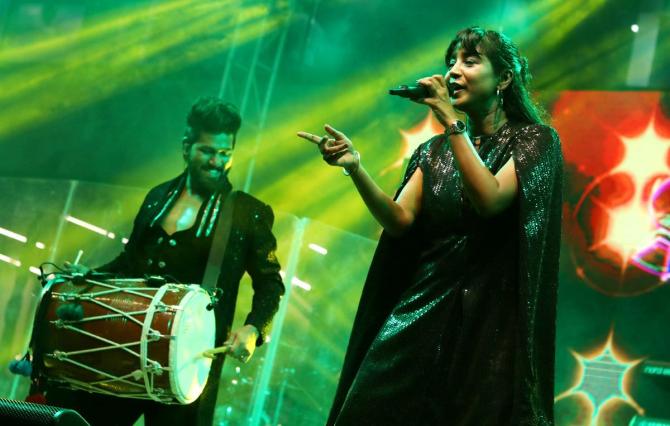 As we excitedly walked towards the new venue for live events (at least for me) at R-City Mall, Ghatkopar, north east Mumbai, I was under the impression that Shilpa Rao's concert was being held somewhere else and almost landed at the wrong venue!
We were also excited about the exclusive interview lined up with the singer for which we had arrived two hours ahead of schedule.
But the excitement soon fizzled away because, after hanging around Ms Rao's vanity van, surrounded by diesel fumes in the basement parking lot of the mall, we were told at the last minute that there won't be any interview.
Anyway, it was the concert, after all, which was the main attraction of the evening.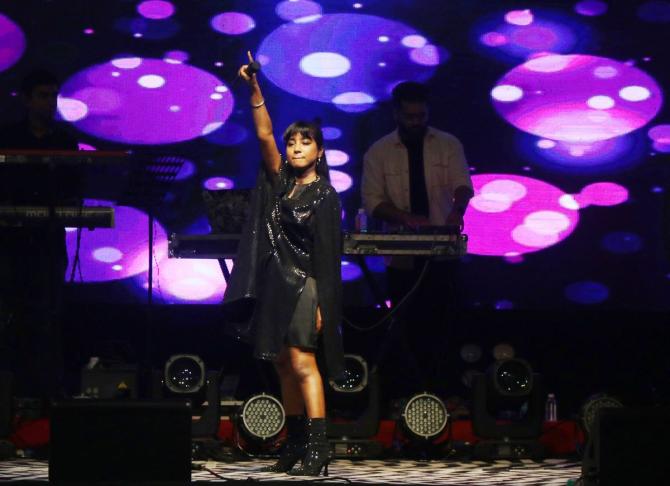 Shilpa graced the stage after a lovely flute rendition opening by Flautist Rohit Prasanna.
The rendition blended seamlessly into Shilpa singing Tose Naina Lage Piya Saaware, which was the start of a medley of her songs, including Tere HawaleLaal Singh Chaddha) and Subhanalla (Yeh Jawani Hai Deewani).
Watch Shilpa sing in the video below.
For a live event-starved place like Mumbai, a concert like this is a welcome experience.
And when this happens in a mall, it's accessible to everyone.
As most artistes do nowadays, Shilpa requested the audience to get their mobile phones out with their lights on for a soulful rendition of the title song of Kalank.
Khuda Jaane just had to be there, of course. It's the song Shilpa sung with the late KK.
There seemed to be something wrong with the audio at the venue as the rendition of Khuda Jaane didn't really hit the mark.
But for all the Shilpa Rao fans present there, it did not matter.
Just the feel of singing along with her was enough.
Here is Shilpa's rendition of Maherbaan Huan from the movie Bang Bang, which crossed 63 million views online when the song was launched in 2014!
Up next was a song that made everyone get up on their feet.
See which one it was in the video below.
The crowd, with their mobiles in hand, captured every moment of the singer on stage.
This was NOW a proper concert, where the seats, the audio, the venue, all were forgotten.
All everyone did was enjoy the moment.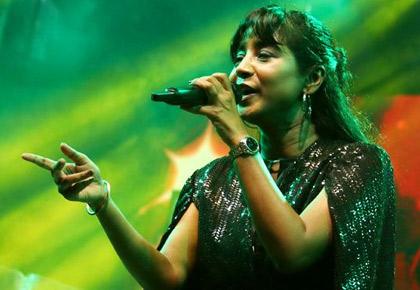 Source: Read Full Article