How Mere Desh Ki Dharti Happened
Manoj Kumar remembers how Meri Desh ki Dharti was conceived.
"Meri Desh ki Dharti happened when lyricist Gulshan Bawra and I gone to a shrine to pay our respects," the legendary film-maker tells Subhash K Jha.
"When we returned from the shrine in the car, Gulshan was singing Mere desh ki dharti sona ugley… jawanon bhar bhar lo jholiyan… khushi se bolo boliyan. I kept quiet as he hummed these lyrics.
"Two-three years later, when I made Upkar, I went to composer Kalyanji and narrated the script.
"I called Gulshan home and told him the situation. I recalled the lyrics I had heard him hum near the shrine. It had stayed in my mind. I saw it as a great idea that needed to be improvised."
"But I didn't like the lines Jawanon bhar lo jholiyan, khushi se bolo boliyan. I removed it from my Upkar song. Instead we had Meri desh ki dharti sona ugley ugle heere-moti."
"Both Kalyanji and Gulshan were hesitant. They said the mukhda of a song couldn't be of one line. But I was adamant."
"An hour later, Gulshan, who was sitting in the next room jumped, and said, 'This is great'. Every film-maker while writing a screenplay comes to a landmark point in the plot where he thinks a scene can be narrated musically. That situation is given to the lyricist and explained."
"That was how Mere Desh ki Dharti happened."
"I always had the lyrics first, then the tunes. Gulshan had written another song Har khushi hai wahan in Upkar. He couldn't write the whole song because he had to take my brother to college in Ajmer."
"Gulshan himself told the media that the second stanza of Har khushi hai wahan was written by Aziz Kaifi and Manoj Kumar."
"Gulshan has only gone away physically. He was a wonderful man. He was a friend to everyone, never gossiped," Manoj Kumar recalls. "Gulshan Bawra is alive in every word of Mere Desh ki Dharti That song is imperishable."
"When Mahendra Kapoorji, who sang Mere Desh ki Dharti, expired, our then prime minister Manmohan Singh said he would always be remembered for Mere Desh ki Dharti."
Feature Presentation: Ashish Narsale/Rediff.com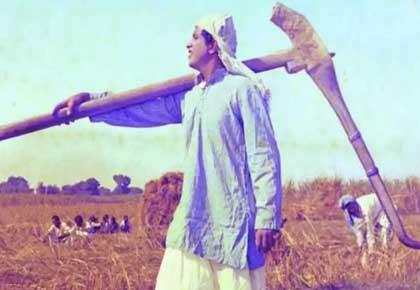 Source: Read Full Article