'Dad said I'm not going to help you with your career'
'He said, "There was nobody to help me. I came from Kolkata to Mumbai to make a career of my own".'
"'I have my own journey, and you need to experience that to value what you will have in the future.".'
Shannon K, who is making a splash at Cannes, says she was "going against the wind" when she started out as a singer in the West.
She made her singing debut in 2018 with Poo Bear's pop single, A Long Time. Later, she joined hands with producer Kyle Townsend for the song Give Me Your Hand.
As her music career started to flourish with millions of views on YouTube, Shannon took the plunge into acting with the Hollywood production The Big Feed (2020).
During her constant juggling between India and America for her singing career, Shannon harboured the dream of becoming a Bollywood actress.
She is, after all, celebrated singer Kumar Sanu and his wife Saloni Bhattacharya's daughter.
When she was offered the lead part in Chal Zindagi, a road film featuring Sanjay Mishra and Vivek Dahiya, Shannon grabbed the opportunity. The film released on May 25.
Shannon tells Mayur Sanap/Rediff.com, "I had a beautiful phone call with Irrfan Khan sir a few years ago. He knew of me, and appreciated my singing. He was the one who actually suggested that I get into acting."
How does it feel to be an actress?
It feels great.
I feel like an all-rounder, a complete artist now.
I just stepped into the world of asking, there's a long way to go.
That's exactly how it was when I had started in music. There is a feeling of nervousness and excitement.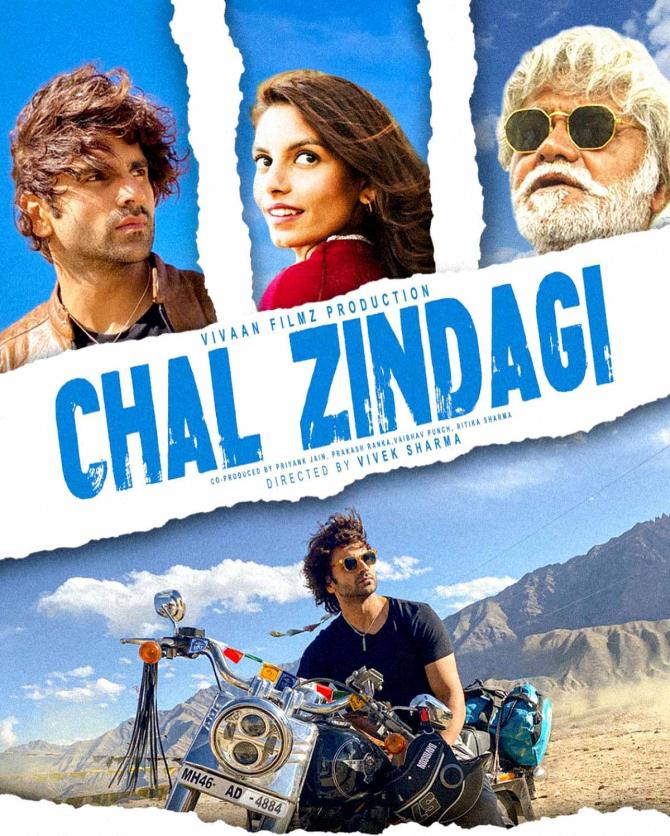 What drew you to this project?
It's a road movie. You don't really get to see this kind of movies, commercially.
Bollywood is always typical. It is mostly style and glam.
When I got to read the script, it fascinated me how close it is to nature, and to understanding life.
For people who are struggling to find the true meaning of life, this movie would help them navigate their own journey.
The film has a catchphrase that says: 'Live Your Life.' Do you live off the same philosophy?
Yes. I have gone through some experiences in my own journey, where I almost took my life.
I am very grateful and thankful to my family and to God for not letting me go down that road.
I would encourage everybody to never be afraid to do whatever they want. We should understand the value of life.
You are singing with your father Kumar Sanu in this film. What was that experience like?
It was utterly amazing and beautiful.
I got to sing in Hindi as well.
I am always nervous around him, him being a legend.
Having my dad on board with the song was a great idea from my director Vivek Sharma.
I wasn't aware that Dad was going to be seen in the song. It was quite a surprise.
When I found out, I was so excited.
The song sums up the beauty of life and our entire movie. It's a closing song, and absolutely inspirational.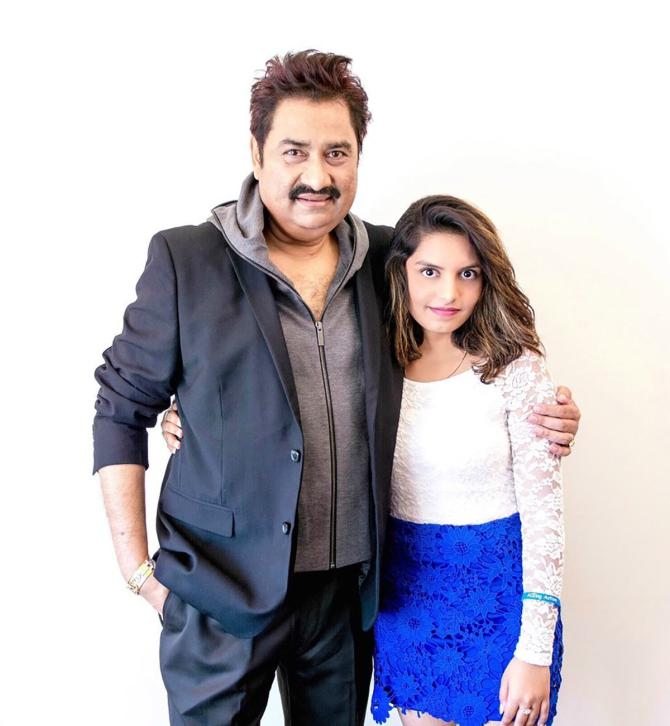 Is it difficult for you to sing in Hindi?
I have sung in Hindi in the past.
Back then, I had a very strong accent in my Hindi, so they said I needed to work on that.
It's important to pronounce (the words) when you are singing in Hindi because there are some Urdu elements in it as well.
Previously, I got to sing Pehla Pehla Pyar as a reprise version. That song was a merge of Hindi and English.
I had been doing like Hindi-English songs.
But yes, in this movie, the songs that I sang were completely in Hindi. I also got to sing a Rajasthani folk song, in the Marwari dialect. A little challenge for me because I was struggling to pronounce that. I hope the listeners enjoy it.
What tips did you receive from your father to overcome the challenge of language?
He is known for being so precise in his singing.
(But) When he starts talking, you can sense he's from Kolkata, as his Bengali accent reflects that.
I got a lot of tips from him.
Listening is such an important thing.
In music, the more you listen, the better you get at music. Because then, you really dig deep into those nuances and the pronunciation by the original artists.
I have a whole playlist of dad's songs, Bollywood songs, and I would keep listening over and over again.
Kumar Sanuji is a renowned singer in India. What was the reason to start your career in the west?
As I was raised in London, I adapted to the lifestyle of the West.
I was influenced by Western culture and eventually, started my music career there.
But it was not easy for me.
First of all, being a woman, second of all, being so young, third, being a South Asian.
A brown girl trying to make a place of her own in the West is difficult and a challenge.
It was like going against the wind.
I am very happy and proud of where I've gotten through my hard work.
I'm grateful to my family and friends who supported me.
But support does not mean that my dad used his connections and made calls for me. He did not do that.
In fact, he was like I'm not going to help you with your career. You have to do it by yourself because this is what you chose.
He said, 'There was nobody to help me. I came from Kolkata to Mumbai to make a career of my own. I have my own journey, and you need to experience that to value what you will have in the future.'
I respected his decision.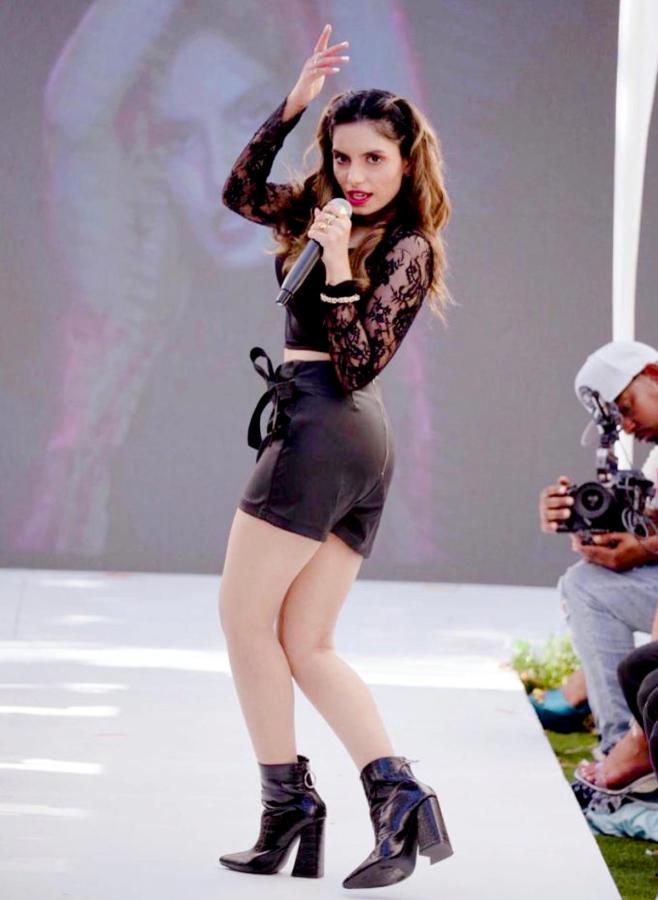 How did the transition from singing to acting happen?
It happened due to the feedback and amazing compliments that I got from industry people.
I had a beautiful phone call with Irrfan Khan sir a few years ago. He knew of me, and appreciated my singing. He was the one who actually suggested that I get into acting.
Later on, for my podcast, I was interviewing Govinda sir. During our chat, he randomly said, 'Have you acted in movies or anything like that?' I said I was a singer, and had only acted in music videos.'
He was like, 'You should actually get into acting because I see that potential in you.'
Way before that, I had met Johnny Depp, and he was like, 'You should get into acting because it's how I got it. I wanted to become a musician. But I got into acting and now, I'm back to being a musician. So you can be both at the same time. They complement each other and help you along the way.'
What is tougher: Singing or acting?
Both are tough. (Laughs)
Both are like an ocean, you keep swimming because there is no end to it.
You keep creating something new; it is not like Maths where you do some calculations and get the same exact result. It is like Science. You have your thesis, and you work on that and see what works and what doesn't.
There is so much to learn in acting and singing.
The music in the West is so much different from the music in the East.
It's the same with acting. It is tough when you start, but gets easier as you move forward.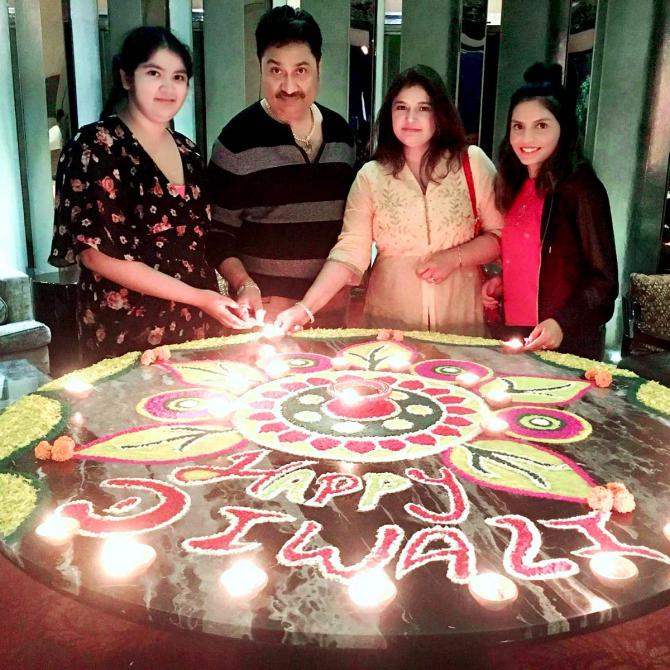 Tell us about your equation with your sister Anna.
She is an incredible young woman.
She is only 18, but so talented.
She is into film direction. She helped me write songs and shot some of my best music videos.
My song Pehla Pehla Pyar was shot by her.
I get inspired by her.
How do you plan to grow your career in Bollywood?
As a singer, I got great opportunities to sing alongside Himesh Reshmmiya sir, Sonu Nigam sir, Shaan sir.
In terms of acting, I don't know what my future holds.
Who do like to sing for in Bollywood?
Alia Bhatt and Deepika Padukone.
I think my voice would fit on them on screen, and they would do great justice to my voice as well.
Any actors on your wishlist for acting?
I would like to star opposite Tiger Shroff and Shah Rukh Khan.
Also with the greatest legend of all, Mr Amitabh Bachchan. It would be the most beautiful moment of my life, but also very intimidating. (Smiles)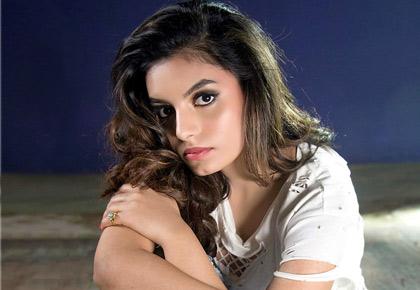 Source: Read Full Article