Bollywood's Getting All Mushy On V-Day!
Bollywood stars celebrate Valentine's Day with loved-up pictures and messages.
Arjun Kapoor gets romantic with ladylove Malaika Arora.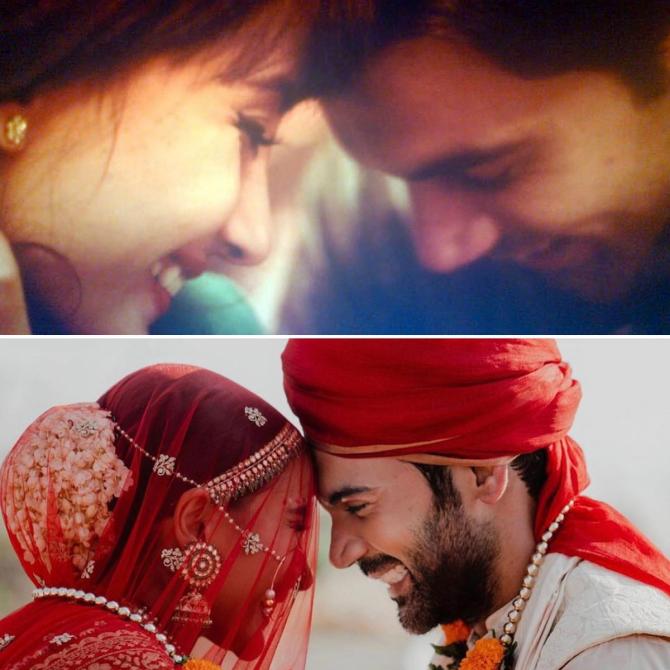 Rajkummar Rao shares loved-up pictures with Patralekhaa and writes, 'From 2010 to 2023 and to infinity and beyond. From being your boyfriend to being your husband. It's your love only which keeps me going. Thank you my love @patralekhaa for being my strength, my most honest critic and for always pushing me to strive for excellence. हर बार बस तुम ही मिलना।'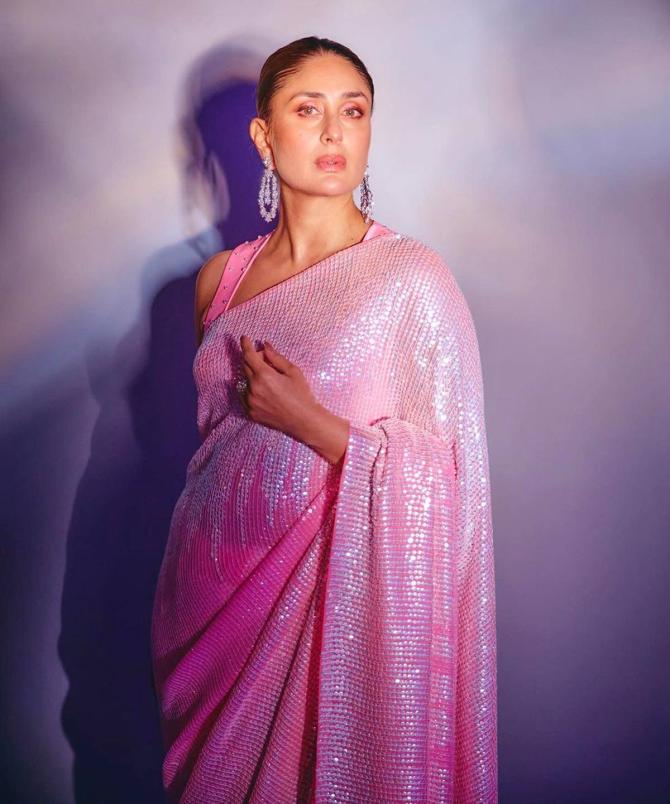 Kareena Kapoor gets clicked in the pink sari she wore for Kiara Advani-Sidharth Malhotra's wedding reception and quotes her own movie dialogue: 'Main apni favourite hoon… Happy Valentine's Day.'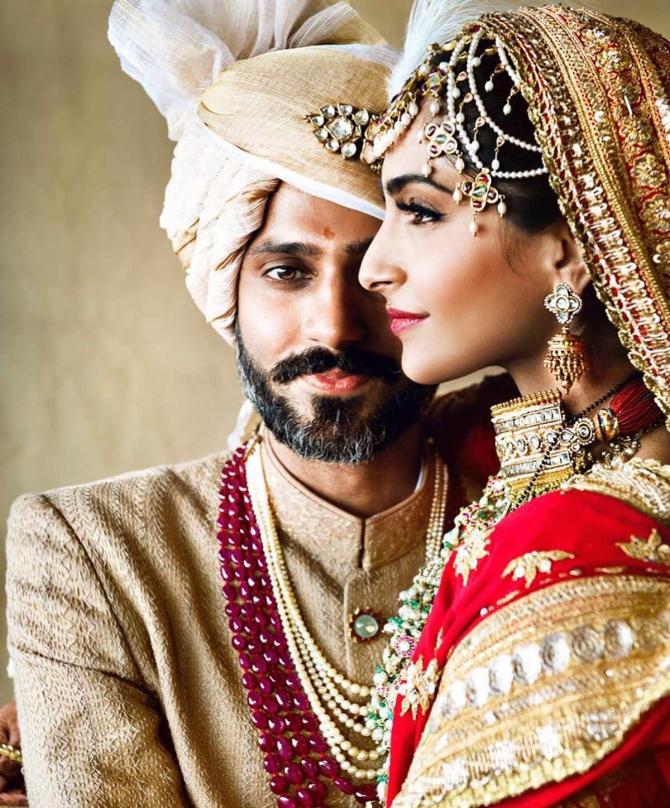 Sonam Kapoor takes a picture from her wedding album to celebrate love with husband Anand Ahuja: 'Happy love day @anandahuja you're my everything… I'm so happy Vayu got your eyes.. besides being beautiful they are also the kindest. #everydayphenomenal #valentinesday.'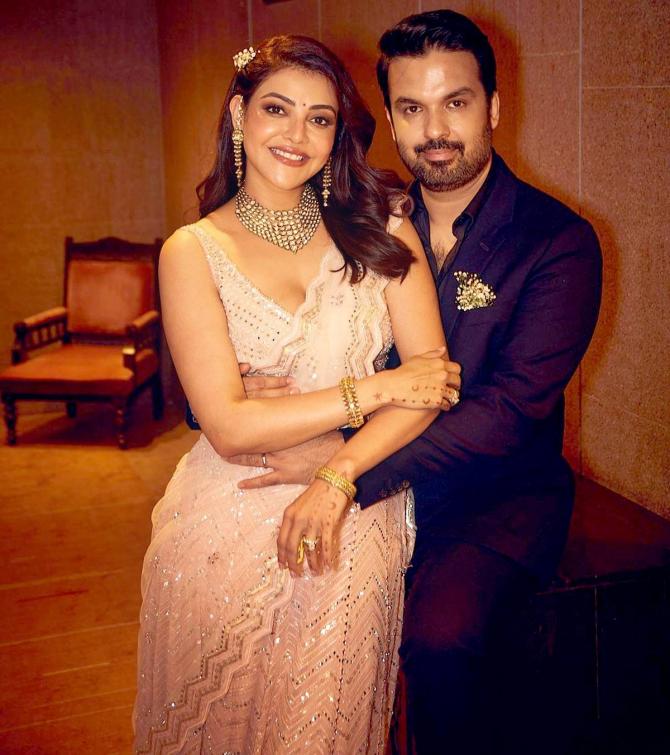 Kajal Aggarwal calls husband Gautam Kitchlu 'My forever valentine'.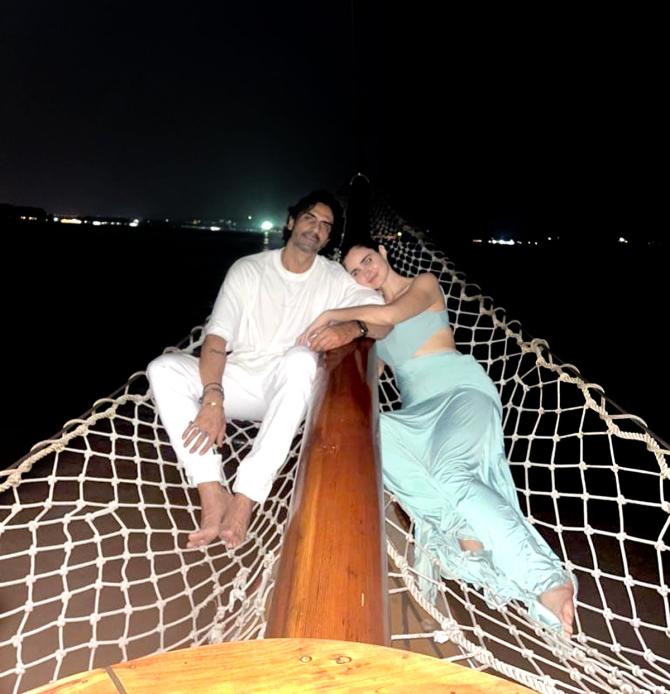 Arjun Rampal gets romantic with Gabriella Demetriades.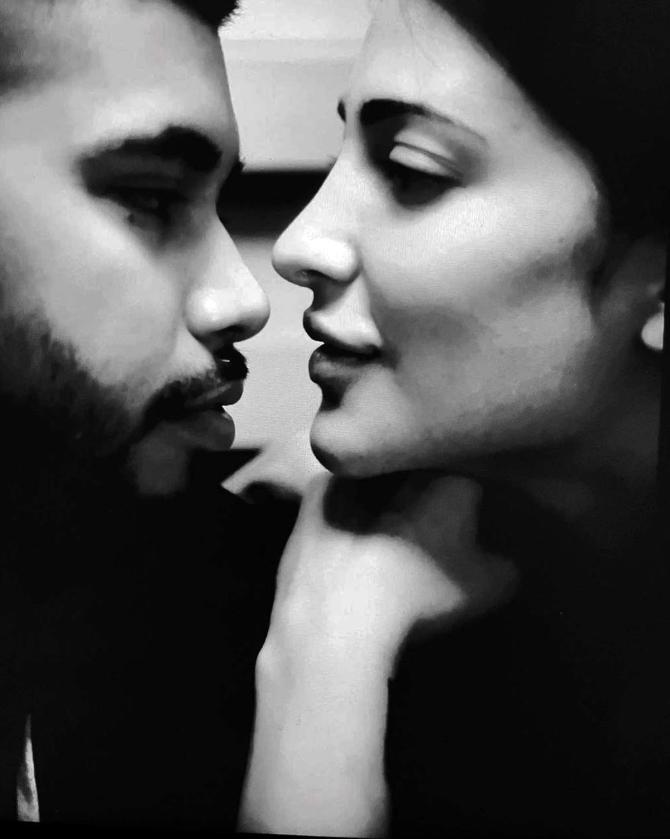 Shruti Haasan share a B&W picture with boyfriend Shantanu Hazarika and writes, 'You are the best – I'm the luckiest girl ever.'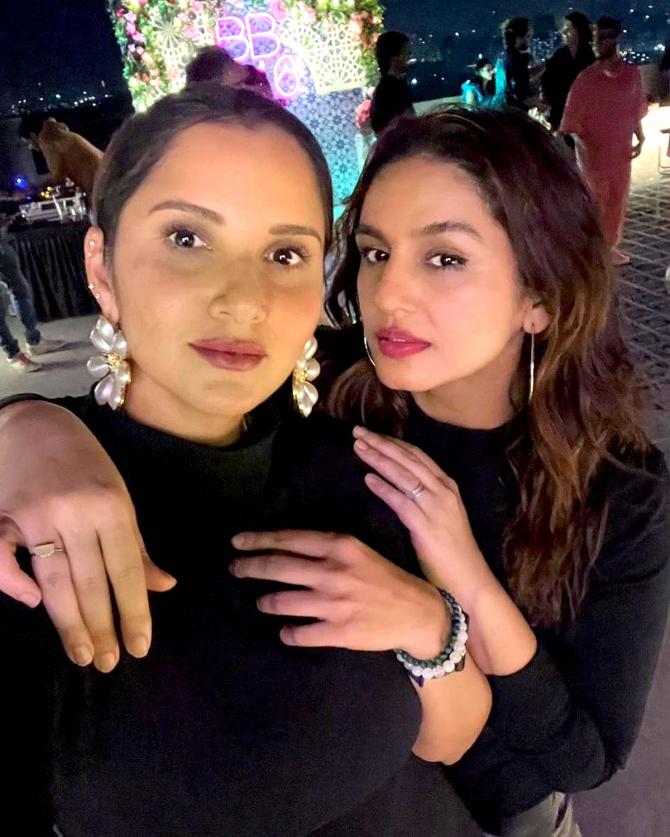 Huma Qureshi shares a picture with Sania Mirza and writes, 'Making our love insta official Happy Valentines Day @mirzasania (notice the ring)'.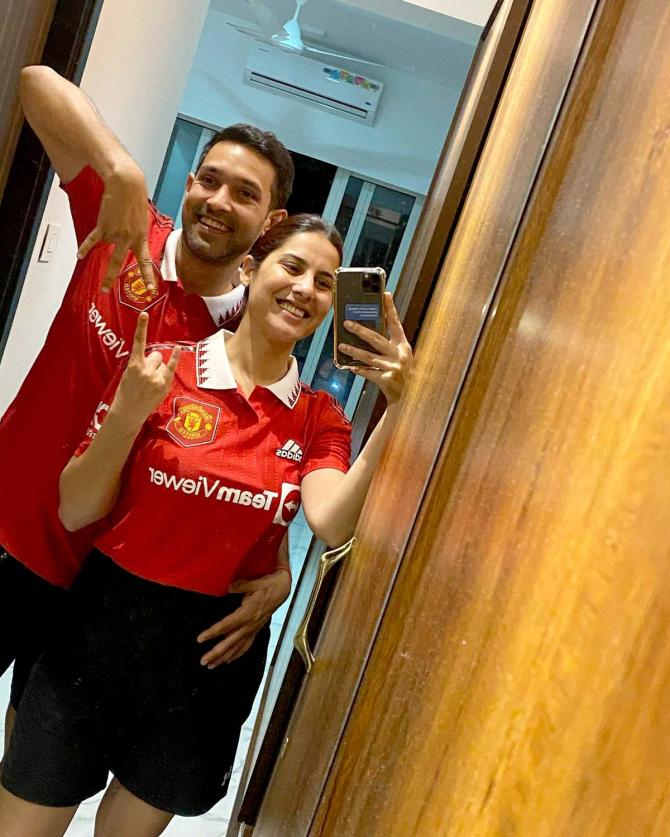 Vikrant Massey shares a picture with wife Sheetal Thakur and writes, 'Mandatory peer pressure Valentines Day photo.'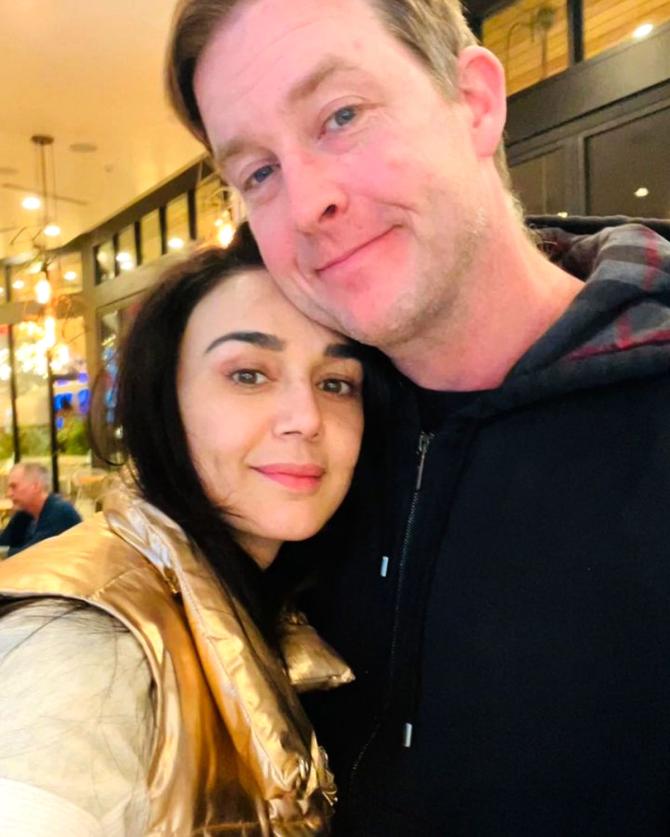 Preity Zinta and Gene Goodenough pass on some V-Day vibes.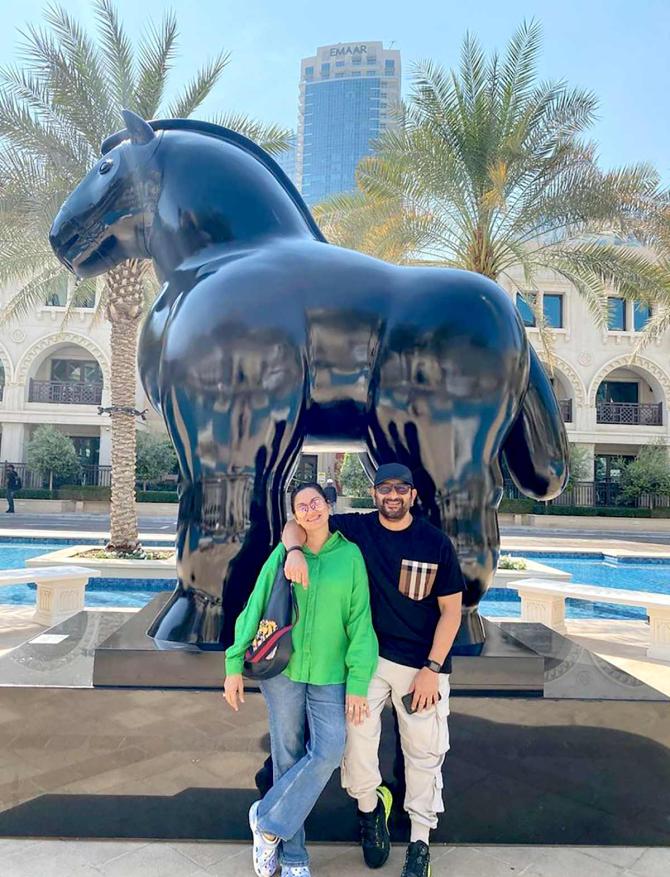 Maria Goretti shares a picture with husband Arshad Warsi and writes: 'So I met Warsi, when I was in college And he was a much in demand choreographer .. He was a Jazz dancer, stood 4th in the World Dance Championships in London at the age of 16 and basically danced like no one I have ever seen .. Sometimes I feel he is 8% better than Patrick Swayze.
'So basically I joined his dance troupe and all that I know about dance .. I learnt from him .. No we still don't dance to each other's tunes, never have… And since music was always part and parcel of our life we never ever had a song, that was 'our song'. They were all songs, we could or could not dance to.
'Many dances later… We both found our space under the sun.. Warsi became an Actor and me an MTV VJ.
'Two kids, 6 pets, many homes, lotsa travel in opposite directions and together, scrubbing our floors, changing bedsheets and diapers, fights, arguments, banging of doors, crying, laughing, bottles of champagne, crazy shopping, walking out, walking in, holding hands, hugs, never agreeing on mostly everything, getting broke, climbing up mountains, watching sunsets, losing our way, getting sick, getting fit, rushing to hospitals, nearly missing flights, driving long distances, losing the plot, saying sorry, cooking, overeating, handling hang-overs and faux pas, walking into waters deep, silences, headaches, toothaches, ironing clothes, polishing shoes, having each other's back…
'We have mostly lived life in vibrant colours with a lot of grey.. I think it's OK.
'If there is one song that reminds me of happy, carefree times and us .. It is this song called 'Race'. Which is ironic, since both of us have never bothered with the number game.
'Have a peaceful loving day everyone… And be good and go hug a.'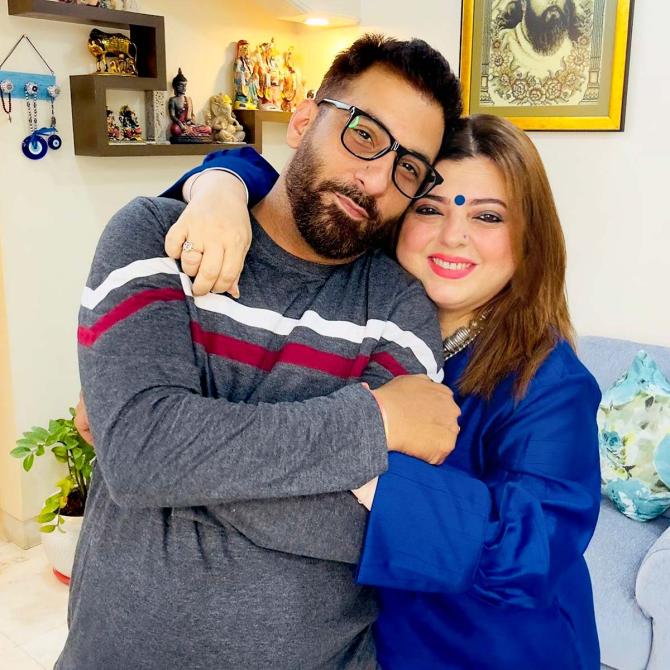 Delnaaz Irani shares her thoughts about husband Percy: 'Valentine's Day is a special occasion for me to express my love and appreciation for my @djpercyofficial , although I believe that appreciation is something that should be practised everyday and we do that but today is just a little special!
'Our journey together has been filled with unforgettable moments that have made us stronger as a couple.
'Percy has been a constant pillar of support for me, always there to lift me when I am feeling down. He is my confidante, my partner, and my best friend. His unwavering love and devotion have been a source of comfort and strength for me through thick and thin.
'I am so grateful for his presence in my life and the love that we share. On this Valentine's Day, I want to celebrate our journey together and look forward to many more happy moments in the future.
'Wishing all of you guys a very Happy Valentine's day, share your love with people today not just today but everyday!'
Percy replies: 'My angel, my life, my entire world, please be with me always, my one and only girl. I love you so deeply, that I know is so true, for there is no one else, my heart beats just for you. No matter what happens, you're always the one, that I want to come home to, I'm the Earth to your sun. Love you always.'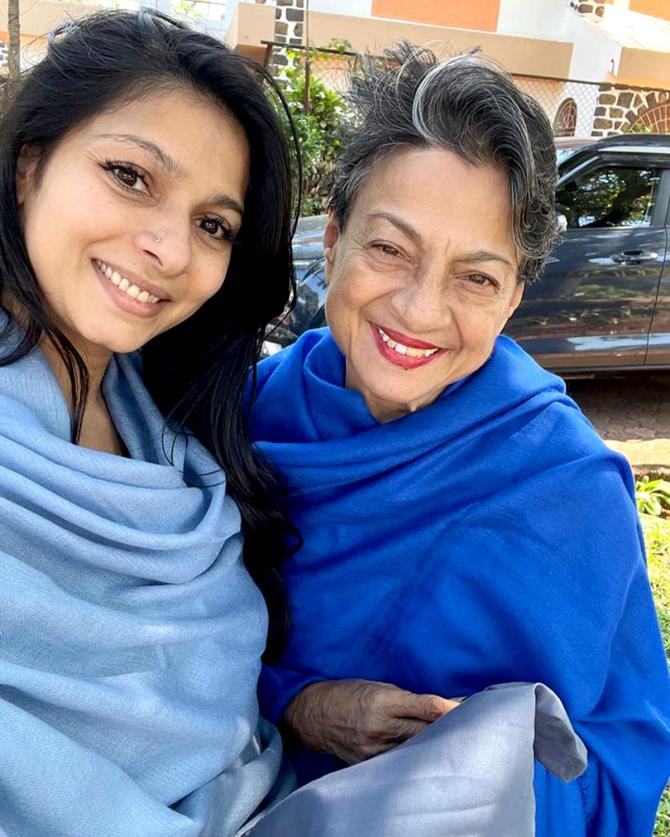 Tanishaa Mukerji shares a picture with mother Tanuja and writes, 'Happy Valentine's Day. My one true love! ur love is unconditional. Thank u for teaching me how to love! #momslove.'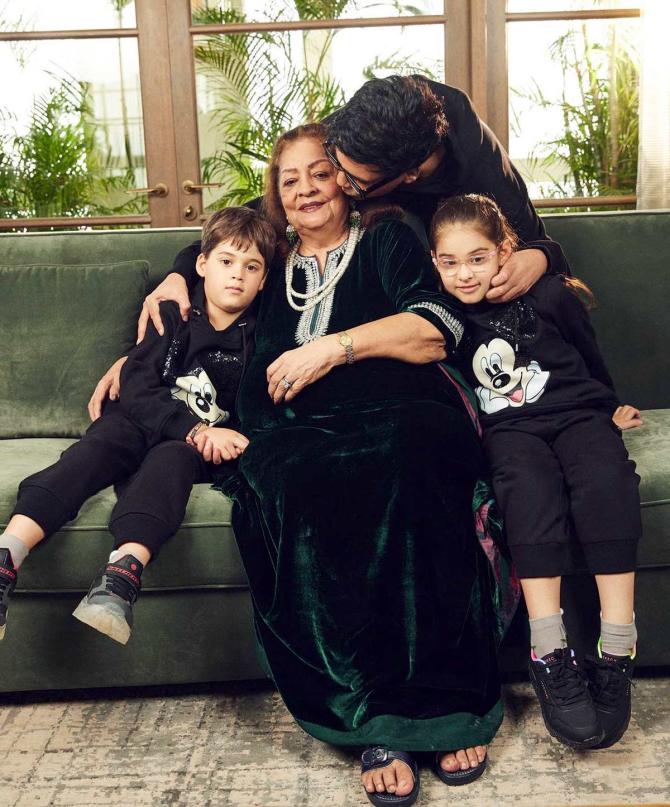 Karan Johar shares a picture with mum Hiroo Johar and children Roohi and Yash and writes: 'Valentine's Day for me for many years has been a day I either partied with other singles or then lamented the lack of a relationship or then celebrated my independence and solo status… it's always been a blend of so many feelings and emotions!
'But when Roohi and Yash were born I realised my dependency and search for love ended with their arrival into our universe!
'I celebrate them along with my mother everyday but today is the day to say to all of us parents that we have forever valentines in our children!
'A paternal love story is the most satisfying, unconditional and exceptionally rewarding! So raise a toast and if no one sends you flowers today send yourself an emoji!'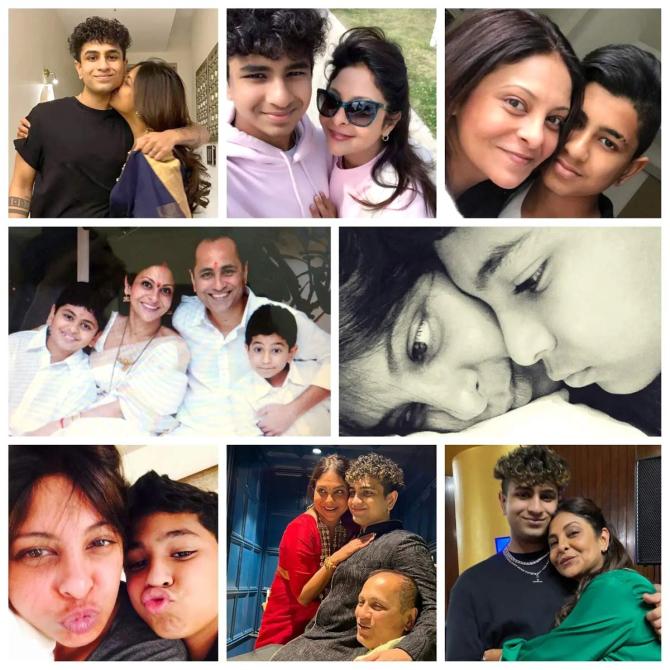 It's a double celebration for Shefali Shah.
It's her son Maurya's 20th birthday too, and she writes, 'And my Valentine baby @maurya___02 turns 20. But he's still a baby. A perfect valentine one. My baby brat, with twinkling eyes, disarming smile and mad laughter, so full of love and mischief.
'All tough on the exterior, muscles and boxing and the works but pure gentle vulnerable heart from within. Child-like forever, not necessarily logical but a wild dreamer.
'With unique and out of the box thinking and even more so out of the world in his feelings.
'Stay exactly as you are my son shine coz no one is nor can be like you ever.
'And I'm just one hell of a lucky mom to have you as the best valentine gift anyone can ever have in their life. Love you to bitsssssssss my baby!'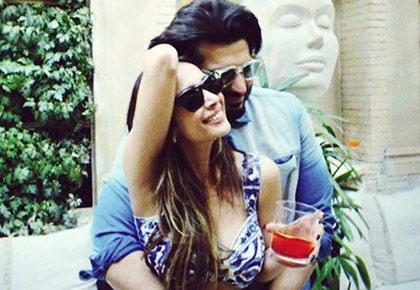 Source: Read Full Article