Birthday Special: Bollywood's Queen of Glamour, Rekha
Celebrating the glamorous Rekha.
If there is one actress who singularly embodies Bollywood's charisma, enigma, glamour and giddy stardom, it is Rekha.
Ever so sparkling, stunning and sophisticated, the actress didn't start out on an impressive note. Far from it, she was ridiculed for her chubby, gawky demeanour even though her debut Saawan Bhadon was a box office success.
The teenager took the criticism in her stride and began to work on her appearance and style till the camera turned weak in its knees and audiences were mesmerized beyond doubt.
Rekha's presence on the silver screen was no longer just beautiful. It was its soul. It was its poetry.
Where most would be content achieving just that, the ambitious actress further experimented with her make-up and hair through edgy, kitschy looks that declined to play safe and challenged the boundaries of fashion.
The gorgeous Rekha turns 63 today. We celebrate this milestone in a compilation of her MOST GLAMOROUS avatars in the movies.
This article was first published in October 2014.
Super Nani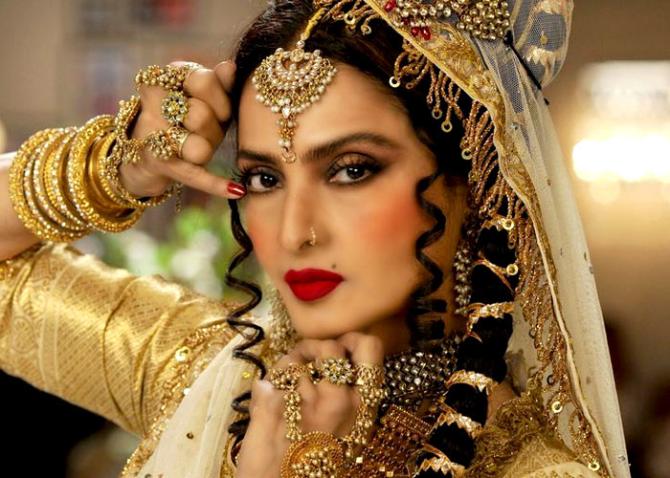 Rekha plays a neglected grandmother who decides to teach her husband a lesson by taking up modelling on her grandson's behest. This gives her ample opportunity to flaunt her ageless glitz on screen.
Bachke Rehna Re Baba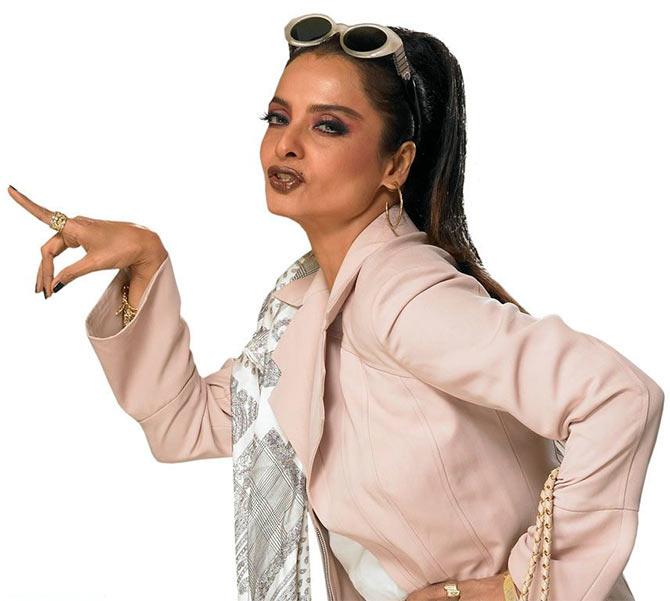 A lousy rehash of Hollywood's Heartbreakers, Bachke Rehna Re Baba is best remembered for Mallika Sherawat's innumerable bikini-clad appearances and knockout Rekha's diva tactics.
Parineeta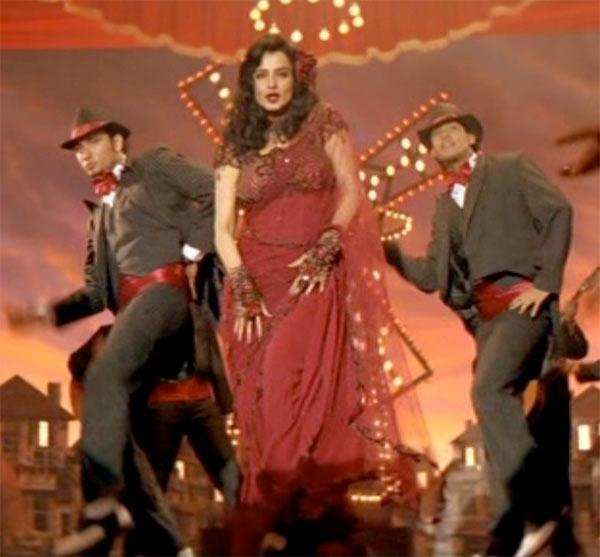 With her signature red lips and seductive aura, Rekha fills the frames with magnetic vintage vibe in her alluring 'special appearance' for the Parineeta melody, Kaise Paheli Zindagani.
Khiladiyon Ka Khiladi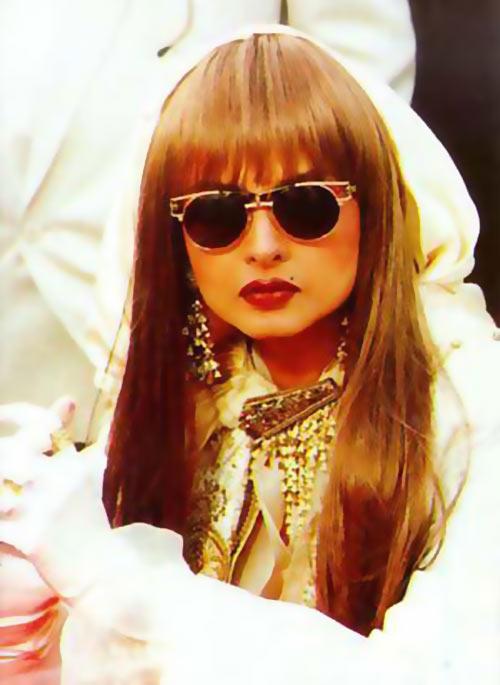 Blonde wigs, stylish sunglasses, gloves and ruby red lips distract us from the mostly vampy, hard-hearted persona of Rekha's underworld queen in Khiladiyon Ka Khiladi.
Also remembered for her smouldering make-out session with the much junior colleague Akshay Kumar.
Madam X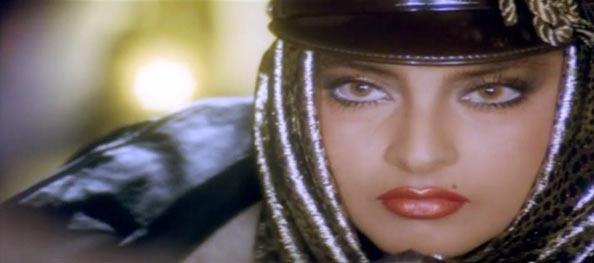 If you're going to play an over-the-top baddie, style yourself like an over-the-top baddie seems to be Rekha's mantra as she parades a wardrobe of costume-y numbers and sequined turbans to play the vile Madam X.
It's outrageous, yes. But Madam Re totally works it.
Khoon Bhari Maang
Taking up modeling seems to be Rekha's preferred mode of revenge. Seeing how much glamour she gets to bring on screen doing that in Khoon Bhari Maang, who can argue?
Utsav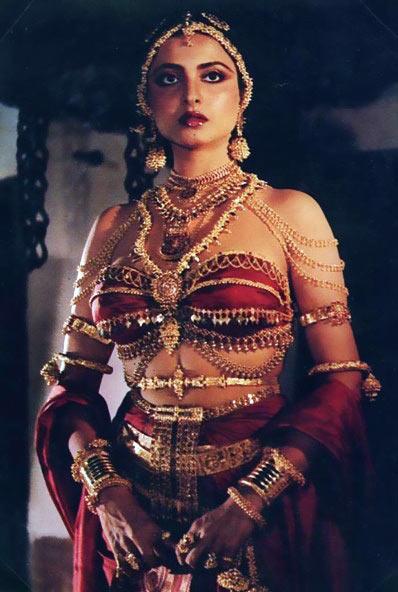 Proving she'd be a style icon no matter what age we lived in, Rekha embellishes her courtesan Vasantsena with enough bling and blaze to look anywhere else on screen in Shashi Kapoor's critically acclaimed Utsav.
Jaanbaaz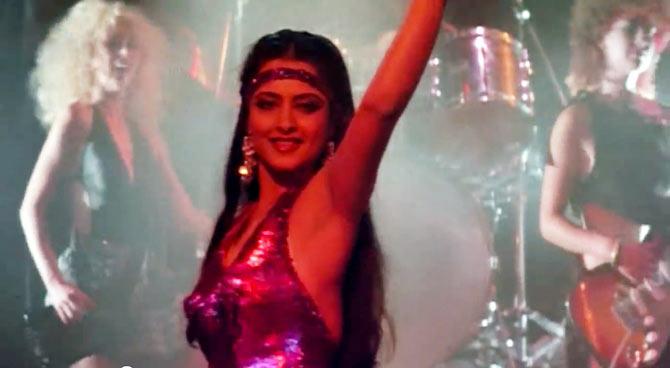 It's only a song appearance. But, boy oh boy, Rekha brings the house down with style, sensuality and sequins that's only befitting for a Feroz Khan production.
Silsila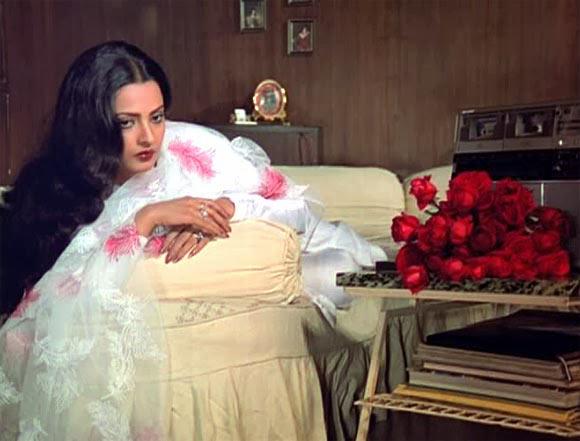 Like a true Yash Chopra heroine, Rekha is a picture of exquisite grace and feminity as the classy muse in her kajal-lined eyes, loose tresses, scarlet red lips and pristine white churidars.
Umrao Jaan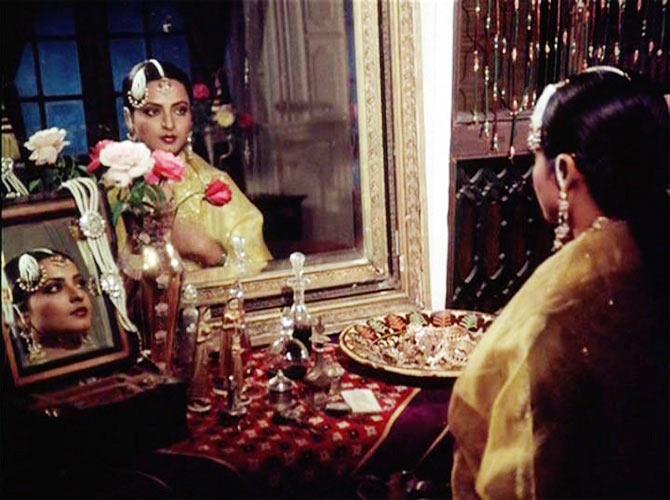 She's played a courtesan in many films but none hold a candle to her Umrao Jaan's adas.
Even the shiniest of pearls and diamonds she adorns cannot outshine the radiance and romance emanating from her big, soulful eyes.
Saajan Ki Saheli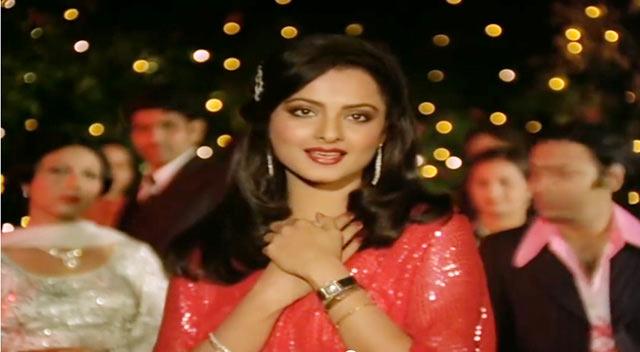 Rekha breaks the monotony of the soap opera-like narrative of Saajan Ki Saheli with her chic appearances as Nutan's point-proving daughter.
Nagin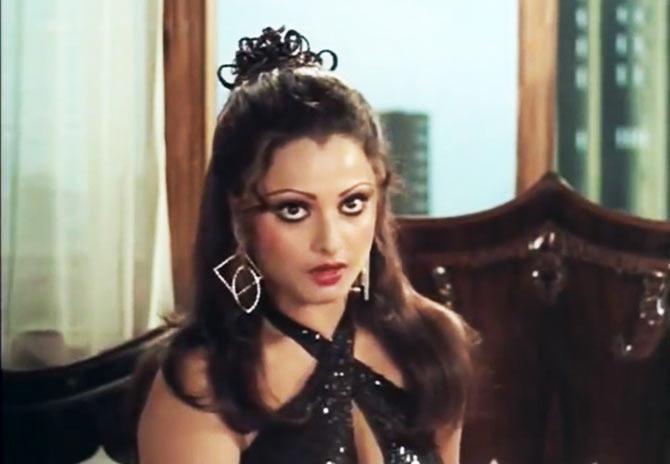 Part of Reena Roy's vendetta spree includes taking the form of different human beings to advance her harsh scheme.
In one such scenario, she transforms into tantalising Rekha wearing a slinky black gown that showcases the famously curvaceous beauty to enticing effect in target Sunil Dutt's eyes.
Hawas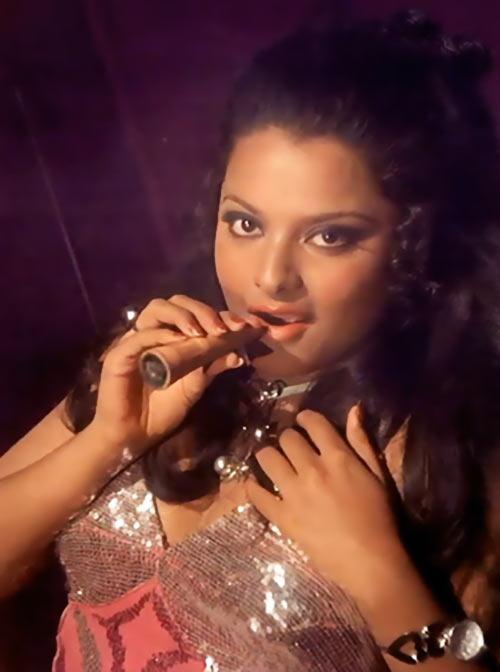 Even in her early films, Rekha showed off her glamorous essence in a rather bold manner with a pot-smoking, cabaret for Neetu Singh-starrer Hawas.
Source: Read Full Article