Bigg Boss OTT: Why did Neha get so UPSET?
While Shamita Shetty and Divya Agarwal's friendship has gone kaput, Neha and Milind make each other cry.
Monday's episode begins with Akshara Singh and Millind Gaba discussing Pratik Sehajpal and Divya Agarwal's equation.
Divya, on the other hand, is in tears as host Karan Johar grilled her big time in the Sunday Ka Vaar episode.
Zeeshan Khan and Ridhima Pandit console her.
Soon, the housemates gather in the garden area as Sidharth Shukla and Shehnaaz Gill enter the house again to interact with the contestants and play some games.
First up, they ask the housemates to rate each other's popularity keeping in mind how they have performed in the first week.
Pratik is the first one to go. He thinks Divya's popularity has gone down and Moose Jattana has become popular.
Shamita Shetty also targets Divya and states that Nishant Bhat is doing well and his popularity has gone up.
By the end of the task, Nishant comes out as the clear winner and Divya as the loser.
The Ace Of Space winner gets upset and feels the housemates voted in favour of Nishant because Karan Johar had praised him and his connection with Moose.
Shehnaaz tells Divya not to let it affect her as equations change in the house every week.
During the popularity task, Divya also gets into a verbal spat with Shamita. She declares that nobody can change her opinion, including Karan Johar and Salman Khan.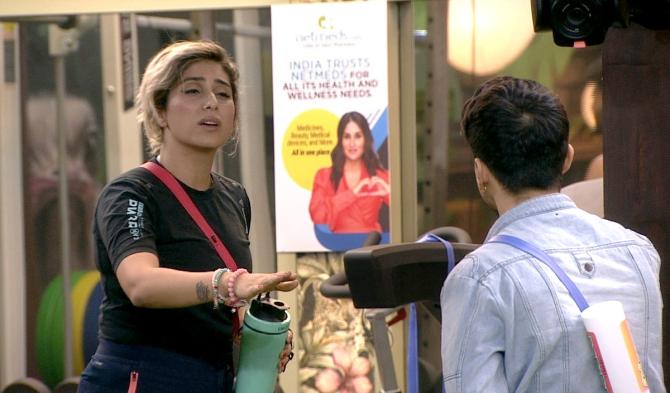 It's time for another task where Divya and Neha are asked to stand in front of their respective podiums. The rest of the housemates have to choose which one of them has a black heart.
Neha looses her cool when Ridhima picks her instead of Divya.
Divya is surprised when her good friends Raqesh Bapat and Karan Nath choose her.
Once again, Divya ends up getting most votes in the task.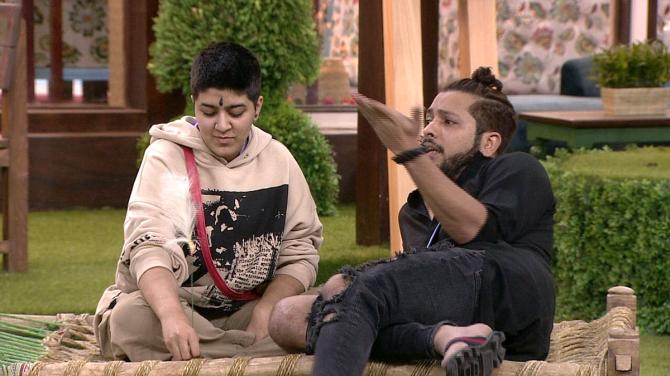 After Shehnaaz and Sid leave the house, Divya and Ridhima chat about Neha&'s erratic behaviour during the black heart task. The latter is hurt and vows to never talk with Neha. But she says Shamita and she have cleared up their misunderstandings.
While having a conversation with her connection with Millind, Neha says something rude which upsets the Punjabi singer. He leaves the room and gets emotional.
Akshara consoles Gaba and asks him not to cry.
Gaba says he doesn't know how to play the game. Eventually, Neha apologies to Millind and they patch up.
But there's a disagreement between Neha, Zeeshan and Millind and this time, Ms Bhasin walks away and starts crying in the washroom area.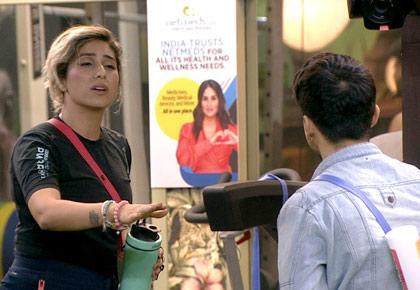 Source: Read Full Article