'Ashaji is a misaal and a missile'
'She has always amazed me and at times, shocked me!'
As Asha Bhosle turned 90 on September 8, Composer Lalit Pandit from the Jatin-Lalit duo goes down memory lane.
"She is an impossible case!" he exclaims to Subhash K Jha.
"I say this because the amount of learning she has had with wizard composers and classical artists and through anybody she could receive knowledge from, she has imbibed it all and moved to a level of perfection that one can only imagine but not attain. She is a misaal (example) and a missile and will always be so in music."
Lalit shares a personal bond with Ashaji.
"I am very fond of her for many reasons," he lists.
"Firstly, she has a memory like no other. Every time I meet her, I get to hear some incident about my family or me that I wouldn't have known had she not narrated it. She is an encyclopedia of memories and knowledge and one should grab valuable anecdotes from her whenever one can."
The composer has known the songstress from the time he was a child.
"She remembers me as a very young kid and has clear memories of those days of recordings. I have blurry memories of singing Sare Ke Sare Ga Ma Ko Lekar in the film Parichay with Ashaji and Kishoreda (Kumar), and others songs as children's choral section. Those were wonderful days and it's amazing how after my education, we connected again as composer and singer."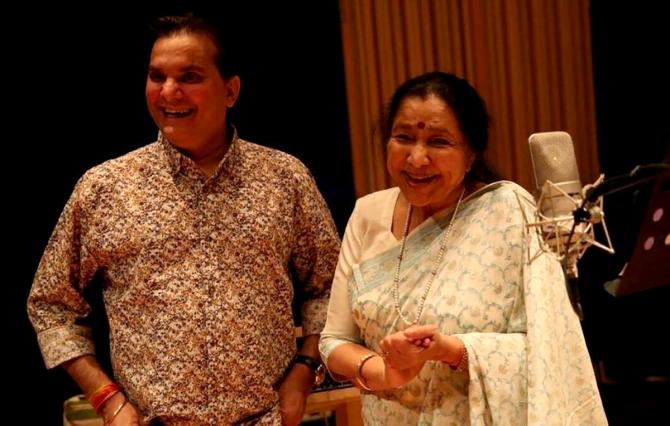 What amazes Lalit the most as an artiste is Ashaji's dedication and devotion.
"As an artist, she has always amazed me and at times, shocked me! She belongs from a generation of artistes, who wanted as much perfection in their work as possible.
"Ashaji would never sing a song without a rehearsals. She would insist on listening and learning the song before the recording. Jatin and I learnt this from her and would insist that all the singers rehearse our songs before the recording date.
"If a singer would say, 'I will do it on the recording day', usually he or she would have a bad day on the sets. I wouldn't leave until I would get what I want, and that was trouble for the singers. Ashaji must have learnt this from the great gurus of music whom she worked with."
Lalit reveals how proactive Ashaji is during a recording: "I have never seen anyone contribute ideas for a song as much as Ashaji. She has a creative mind and will ask,'Aisa karoon? Sun ke dekho.' She contributed immensely to improve the composition."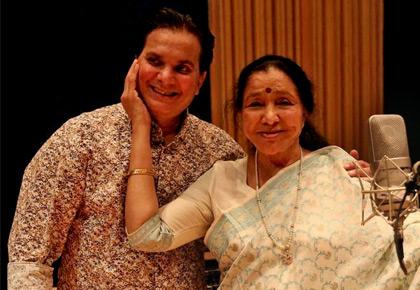 Source: Read Full Article