10 Songs That Make Us So Proud Of India
'It's amazing how many different kinds of patriotic songs we have in our country.'
From creating popular jingles to Indipop albums like Ab Ke Saawan and Mann Ke Manjeera, Shantanu Moitra moved to Mumbai and signed his first film, Hazaaron Khwaishein Aisi, whose Bawra Mann still resonates.
Parineeta won him the Filmfare R D Burman Award for New Talent and after that, there's been no looking back.
But while the National Award-winning composer has scored lots of hits, what sets him apart are the many journeys he has undertaken, from spending 100 days in the Himalayas to cycling along the Ganga and creating songs of the river in a novel attempt to explore and appreciate our beautiful country.
On the occasion of Independence Day, Shantanu lists out 10 songs that makes him feel patriotic, and tells Rediff.com Senior Contributor Roshmila Bhattacharya, "Ab Tumhare Hawale Watan Sathiyon is a very personal song for me because my family is in the forces. I feel like crying every time I hear the words. I could not finish my job because my time is up, but I'm handing the baton to you, to take over and protect this country. What an incredible thought!"
Vande Mataram from Anand Math, 1952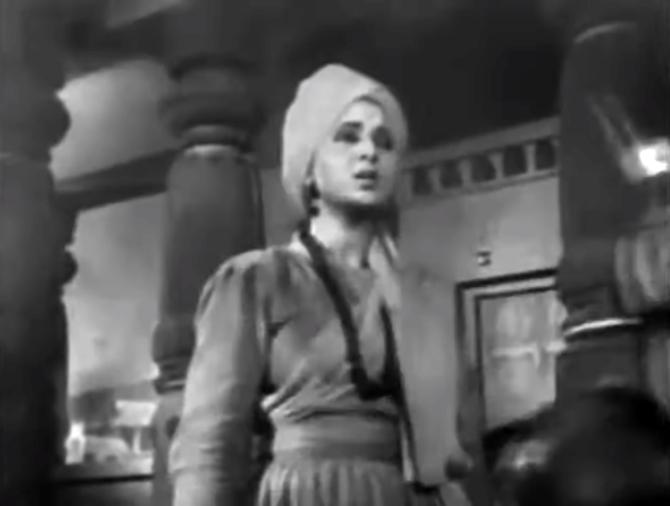 The song which has left an indelible mark on me since childhood is Vande Mataram; incredible singing by Lata Mangeshkar.
I never knew till much later that it was composed by Hemant Kumar because we knew him as a singer then.
As a boy, I watched the 1952 film, Anand Math, when it was screened by Doordarshan on a neighbour's black-and-white television because we didn't have one.
The visuals of men on horses slowly moving forward is etched on my mind.
I was transfixed by the song which, in retrospect, I realise had a modern orchestration, with Hemant Kumar in the male version singing Vande Mataram, and the chorus reiterating the words in a very western, choral kind of composition which still gives me goosebumps.
Yeh Desh Hai Veer Jawanon Ka from Naya Daur, 1957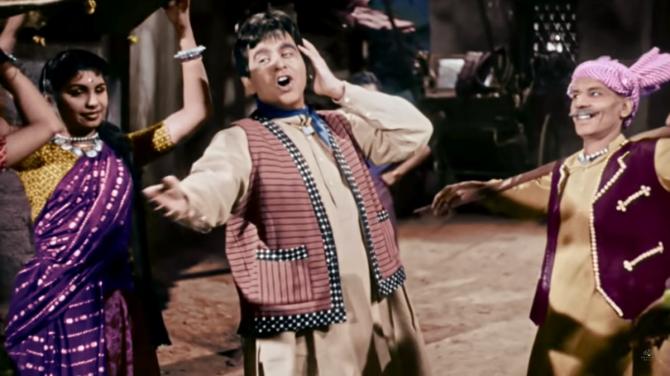 It's amazing how many different kinds of patriotic songs we have in our country.
This one is a Bhangra-based song with dhol, full mauj-masti and a beautiful catch tune which keeps coming back.
Growing up, this is one song that almost all children of our generation have sung loudly and boisterously in the school bus.
Also, uncles and aunts at picnics. It's so catchy, you just have to join in.
Aye Mere Pyaare Watan, from Kabuliwala, 1961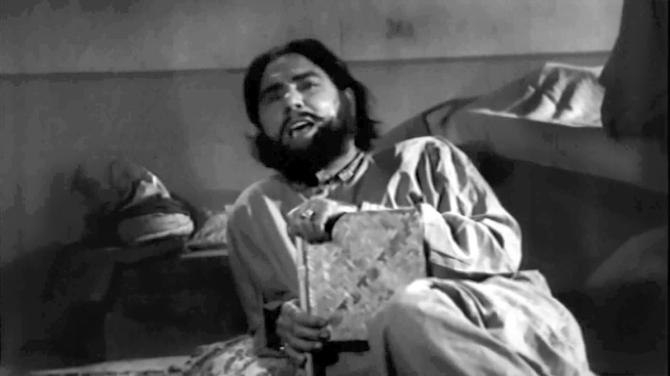 A composition by my favourite Salil Choudhury showcasing the amazing talent of Manna De, Aye Mere Pyaare Watan has some Afghani notes, yet it doesn't seem foreign.
It's our song.
While playing antakshri, when all the songs starting with 'A' have been sung, a bright uncle will bowl this googly and win hands down.
There's an aching poignancy to it which brings to my mind NRIs who get nostalgic about samosas, jalebis, shuli (a fragrant white flower also called arijat) and hang India like a metaphor outside their homes abroad.
No matter how rich or successful they are, Aye Mere Pyare Watan brings a longing to be back home in this beautiful country.
Aye Mere Watan Ke Logon, Performed live on January 26, 1963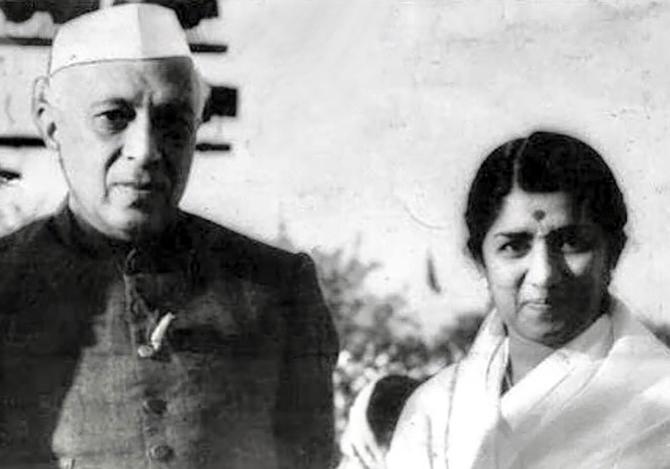 Written by Kavi Pradeep, composed by C Ramchandra, Aye Mere Watan Ke Logon was sung live at the National stadium in New Delhi by Lata Mangeshkar in the presence of President Sarvepalli Radhakrishnan and Prime Minister Jawaharlal Nehru.
It was first performed during the Republic Day celebrations in 1963, two months after the 1962 war ended, to commemorate our martyred soldiers and raise money for the Army Welfare Fund.
There are many stories around this song, including how Pandit Nehru was moved to tears by Lataji's rendition.
To commemorate 100 years of Indian cinema, I was asked to compose a We Are The World kind of anthem with all the legendary singers, from Lataji to Shreya Ghoshal singing a couple of lines each.
Lataji sang the opening four lines and I had the opportunity to meet her for the first time.
It was a memorable meeting, she spent a couple of hours in the studio not to sing the lines, but for what we Bengalis call adda.
She chatted with me in Bengali and when I complimented her on her command over the language, she sighed that it was 'not so good anymore because she was out of practice'.
She then admitted with a twinkle in her eyes that she had learnt the language as a matter of survival because everyone around her back then, from the actors to the producers, directors, composers and even her co-singers spoke Bangla.
That was when I asked her about this song and without delving on the subject of tears, Lataji admitted that it was a special song for her personally because whenever she has sung it, she has let go of her skill set as a singer.
While with other songs she was also conscious of the tune, this one took her one step beyond, to a place where she was not herself anymore.
That's a huge compliment coming from someone like Lata Mangeshkar who has sung innumerable songs.
Ab Tumhare Hawale Watan Sathiyon from Haqeeqat, 1964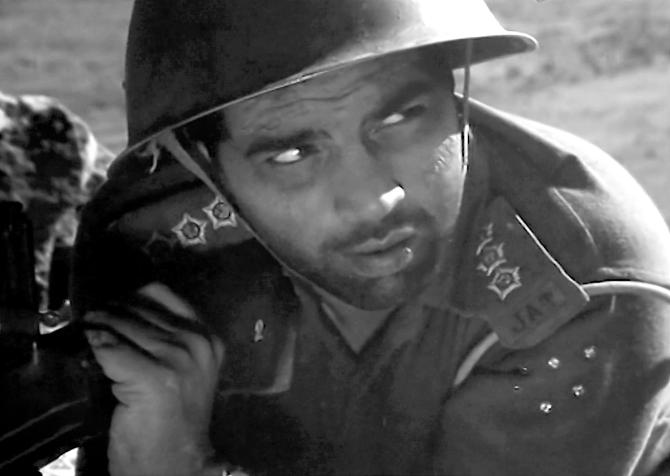 This is a very personal song for me because my family is in the forces.
I have a very special attachment for those who are with the forces, think of them regularly because I know the incredible sacrifices they make every day.
I feel like crying every time I hear the words Ab Tumhare Hawale Watan Sathiyon…
I could not finish my job because my time is up but I'm handing the baton to you to take over and protect this country.
What an incredible thought!
Aye Watan, Aye Watan, Humko Teri Kasam from Shaheed, 1965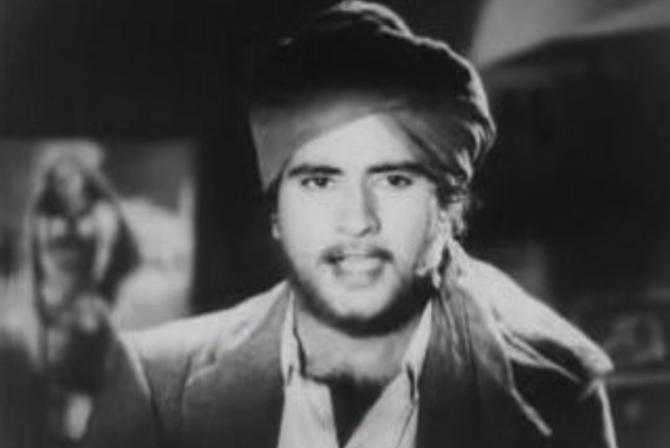 This Mohammad Rafi song has a melody which stirs you up and a kind of military rhythm which is infectious.
It uses a technique that was popular with IPTA (Indian People's Theatre Association) where a lead singer croons a line and the chorus joins in, reiterating it.
Their reasoning was that if you repeated a line, it's meaning dug deeps in the minds of those listening.
It's a kind of arrangement you don't come across anymore.
Bharat Humko Jaan Se Pyaara Hai from Roja, 1992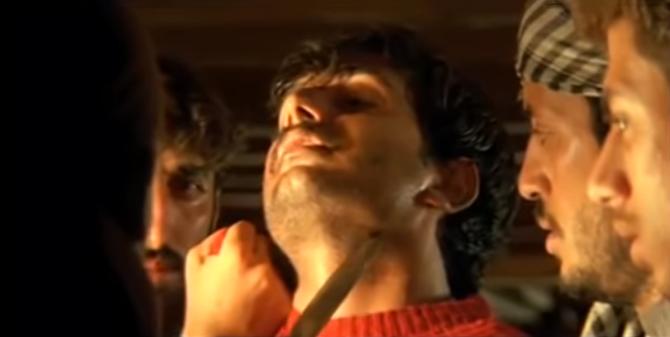 It's remarkable how many songs A R Rahman has composed serenading the country over the last 20 years.
I am picking this one, beautifully sung by Hariharan, because it's such a gentle song and yet packs in some much power and touches the heart.
That's the genius of A R Rahman!
I feel so patriotic whenever I hear Bharat Humko Jaan Se Pyaara Hai.
Yeh Jo Des Hai Tera from Swades, 2004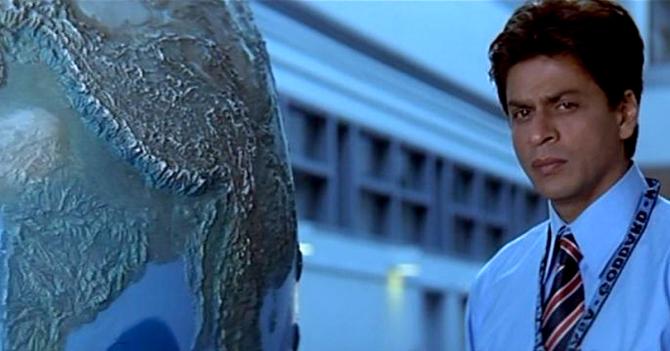 Another A R Rahman song which is right up there for me.
I heard it before I saw the film and it blew my mind.
There is an incredible shehnai arrangement by Rahman that took me back to the Republic Day parades we watched on Doordarshan which would always begin with Ustad Bismillah Khan on the shehnai and I was immediately reminded of the maestro.
The words, the tune, the way Rahman has sung it, the movie in itself, everything is just amazing.
Bande Mein Tha Dum… Vande Mataram from Lage Raho Munnabhai, 2006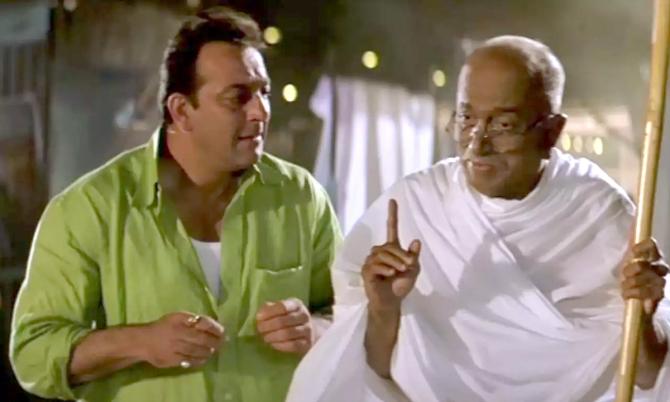 This one started out as a song for Munna Bhai to pay his tribute to Mahatma Gandhi, but somewhere along the way, the common people, and in particular the generation next, has embraced it, made the song their own and that is such a high for me as a composer.
It is sung in many schools during annual day festivities, I saw it for myself in a school in Leh when I was in Ladakh.
When the children stomp their feet and sing Bande Mein Tha Dum…Vande Mataram, it's so cute and a proud moment for me.
Apni Maati, Non film video, 2020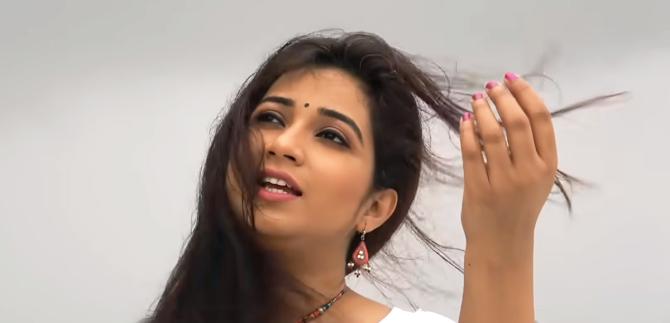 This beautiful song which went viral three years ago is not a part of any film but a narrative Swanand Kirkire (lyricist), Shreya Ghoshal and I created on our own just before August 15, 2020.
The government later took it and used it on many occasions.
I travel a lot as this country fascinates me.
Hundred days in the Himalayas, the songs of the river, these are all journeys I undertook to discover my Motherland which fills me with incredible awe.
Apni Maati, one of Shreya's best renditions, grew out of these journeys and expressing my love for this beautiful country.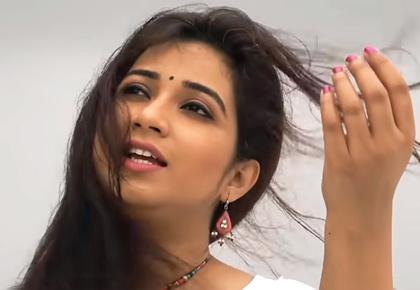 Source: Read Full Article