10 Songs that DEFINE Rekha
Grace, glamour, guts, you'll never run out of reasons to adore Rekha.
Regaling fans since decades with her brand of charm and charisma, Bollywood's eternal diva has channelled lot of these attributes in her chartbuster songs we love to hum till this date.
On her 65th birthday, Sukanya Verma looks at Rekha's 10 definitive songs.
Salaam-e-ishq, Muqaddar Ka Sikandar
You can tell the enduring popularity of a song when it inspires a movie title after it like it did for Nikkhil Advani's multistarrer in 2007.
Rekha's magnetism and masti is on full display, as her 1970s era Chandramukhi likens 'pyaar' to 'bhool' before a lovelorn Devdas.
Dil Cheez Kya Hai, Umrao Jaan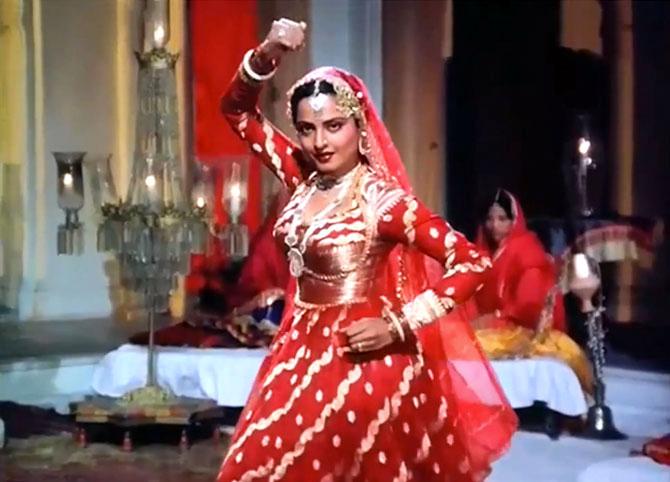 Rekha's National Award-winning portrayal of the poetic courtesan blends the star's glossy persona and poignant passions.
One you'll wholeheartedly agree to when she offers Dil Cheez Kya Hai Aap Meri Jaan Lijiye.
Yeh Kahan Aa Gaye Hum, Silsila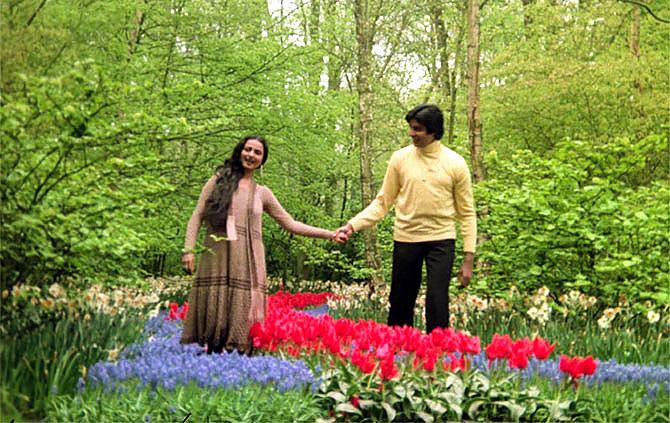 As the 'woh' inspiring the Big B's classic 'Main aur meri tanhayi aksar yeh baatein karti hain' lines of Silsila, Rekha lives up to the image of both — gorgeous muse and society-defying romantic rebel.
The lines between reel and real are blurred when her besotted being states, 'Tu badan hai main hoon chhaya. Tu na ho toh main kahan hoon.'
Tere Bina Jiya Jaaye Na, Ghar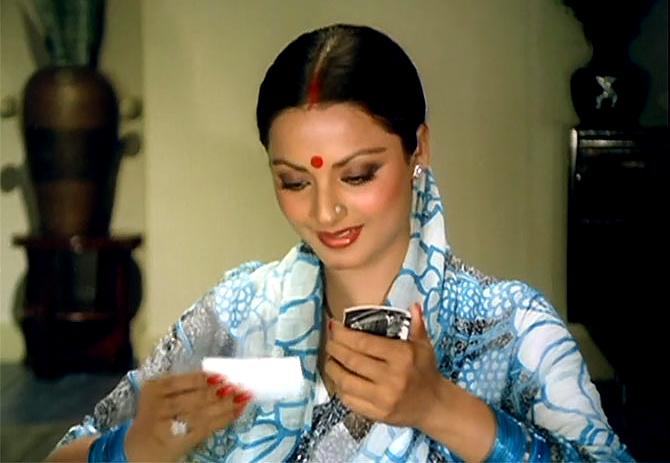 The sight of Rekha lovingly arranging photographs of her significant other and humming Tere Bina Jiya Jaaye Na while he's away at work and let us into the newlyweds' world.
It's also what makes the ensuing events of Ghar even more tragic to bear.
Sun Sun Sun Didi Tere Liye, Khubsoorat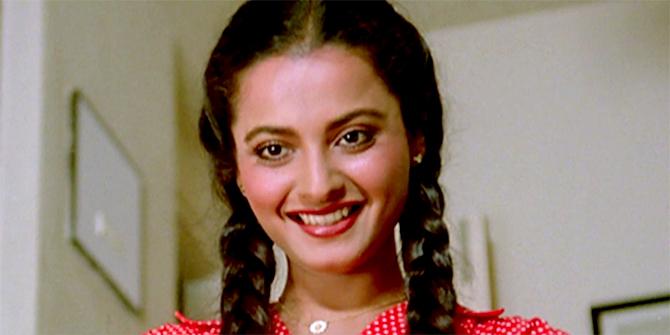 Rekha's playful, mischievous side flourishes as she relentlessly pesters and teases her big sister about a marriage prospect.
Performed in classic Hrishikesh Mukerji sensibilities, Sun Sun Sun Didi Sun Didi reiterates her bubbly aura and flair for comedy.
Pardesiya, Mr Natwarlal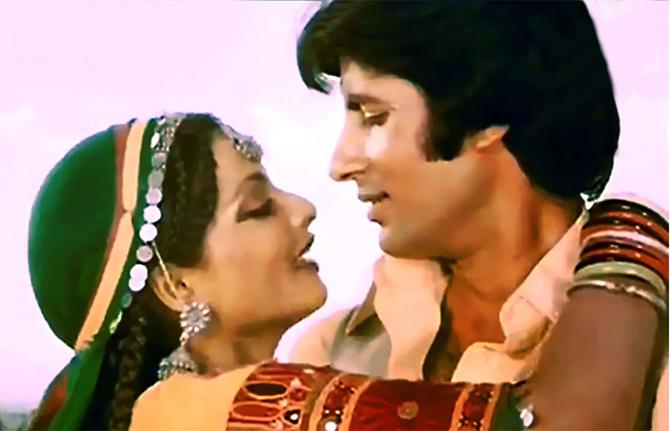 Sab kehte hain maine tujhko dil de liye. Main kehti hoon toone mera dil le liye.
Technicalities of the heart matter in Rekha's vibrant celebration and public declarations of love to AB in and as Mr Natwarlal.
Pyar Do Pyar Lo, Jaanbaaz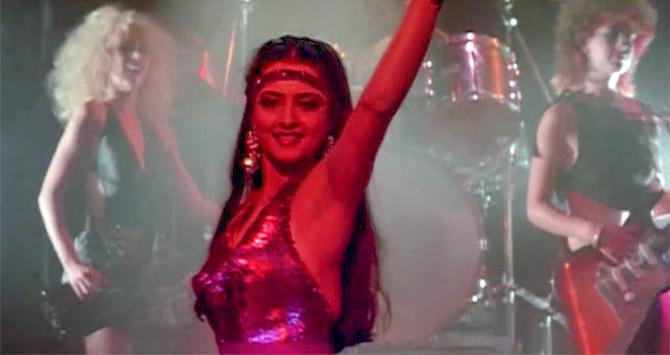 Originally picturised on Rekha for a Feroz Khan project that never took off, the film-maker retained the snazzy Pyar Do Pyar Lo in Jaanbaaz as a special dance number.
Known for her traditional looks, Rekha lets her hair down in a slick, sensual, stylish nightclub avatar.
Mann Kyon Behka, Utsav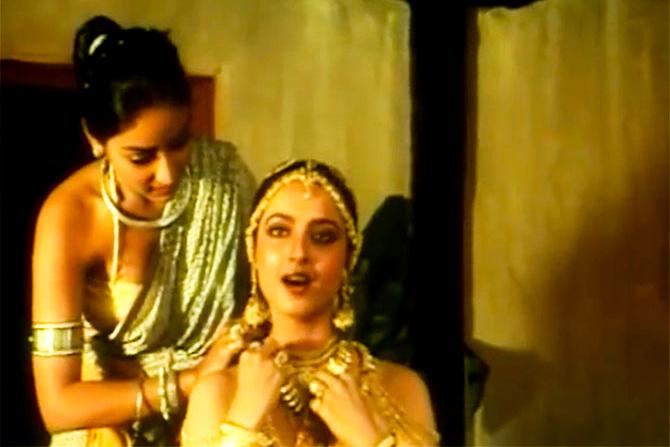 Rekha's love for gold sparkles as does her magnanimity towards Anuradha Patel in the ultimate girl bonding moment of Utsav, Mann Kyon Behka, performed by the legendary duo and sisters, Lata Mangeshkar and Asha Bhosle.
Katra Katra Milti Hai, Ijaazat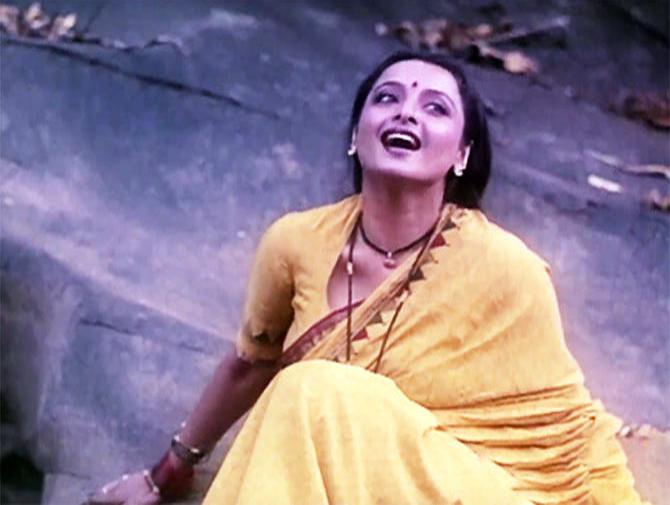 Rekha's romance, restraint and wisdom is at its most evolved and graceful in the flow of Gulzar's words and R D Burman's music as the woman recounting her past across Ijaazat's Katra Katra Milti Hai, Katra Katra Jeene Do, Zindagi Hai.
Kaisi Paheli Zindagani, Parineeta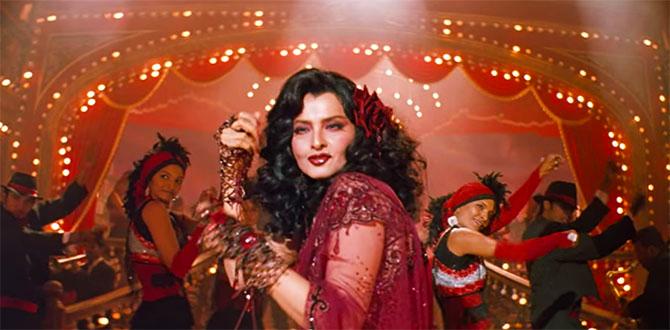 At 51, the philosophising is as strong and striking as ever in the retro allure of Rekha's groovy club dance in Parineeta,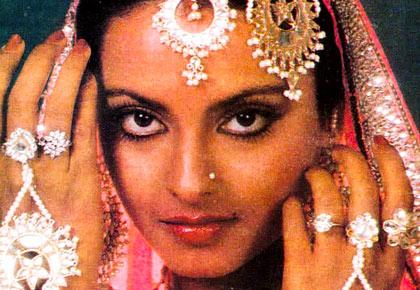 Source: Read Full Article