10 Reasons Why We Love Rekha
Happy 64th, Rekha!
'No one can know the real Rekha. Because the real Rekha lies somewhere in her fantasy.'
Simi Garewal's observation about her Namak Haram co-star on her celebrity chat show Rendezvous is spot on.
It's what makes the eternal diva such a fascinating figure in Bollywood's celebrity history.
Everything about the movie star's enigmatic individuality and heady glamour inspires wonder and curiosity.
On her 64th birthday, Sukanya Verma celebrates 10 things about Rekha's seductive aura the world cannot get enough of.
The art of red lipstick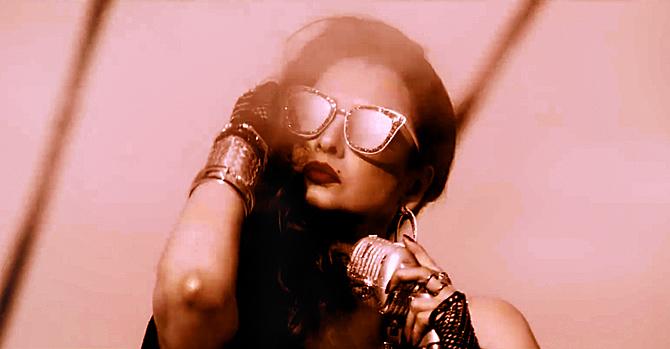 It's been years and years and years, but Rekha's trademark ruby lips never, ever get it wrong. The real candidate to claim 'Because I'm worth it!'
Yeh adayein, uff yumma!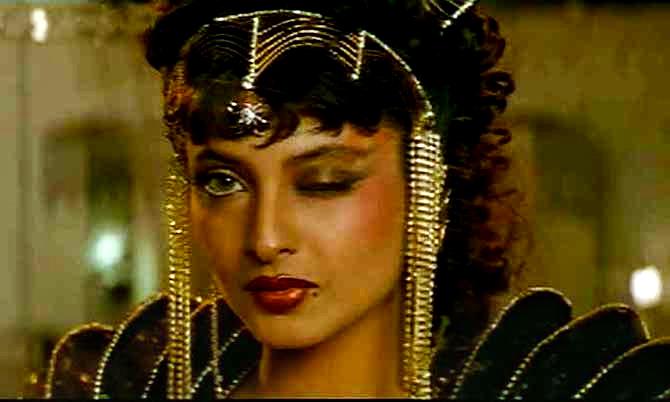 Whether she's doing her signature salaam or blowing a kiss or flirting with a smile, Rekha knows what winsome effect she has on others.
Lady Kanjeevaram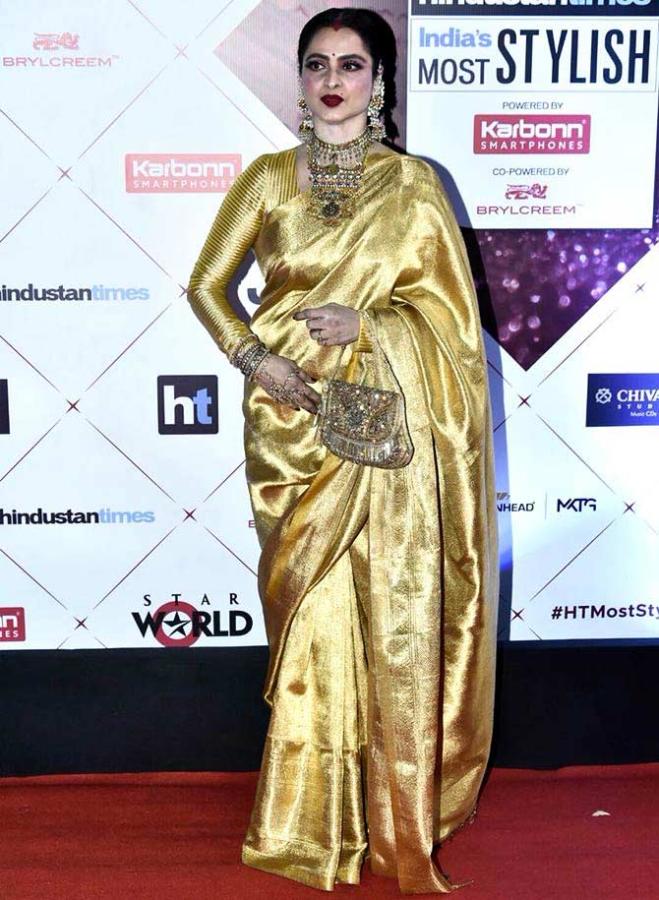 Rekha's staple red carpet recipe — opulent woven treats from Tamil Nadu's most sought-after silk city accessorised with bling, a studded potli purse, some mogra strings, a bold bindi and optional sindoor.
Aankhon ki masti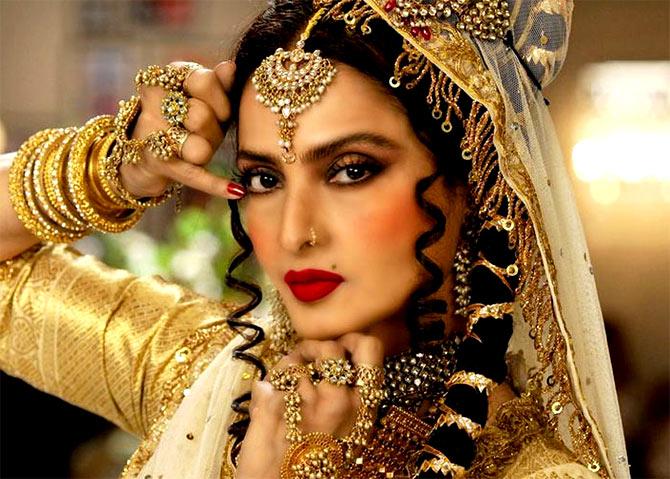 The Umrao Jaan star's mastery in makeup is undisputed. So is the masti she unleashes.
Sound of soul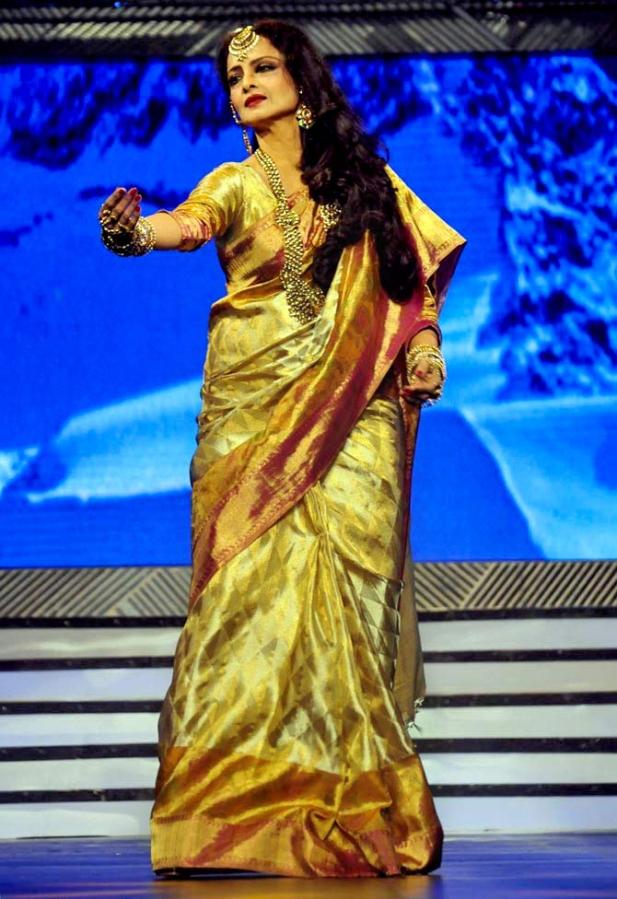 A simple hello in Rekha's irresistibly husky tone packs in more sensuality than the entire roster of Bond girls.
Dancing queen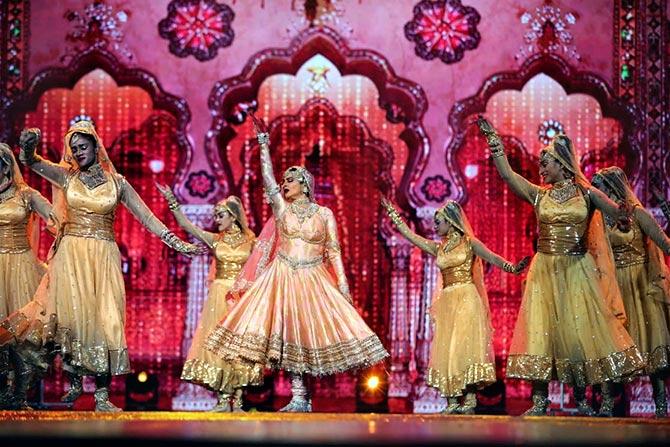 There's more attitude than technique to Rekha's vivacious dancing style and whether it's on screen or stage, it never fails to set the floor on fire.
Portrait of a lady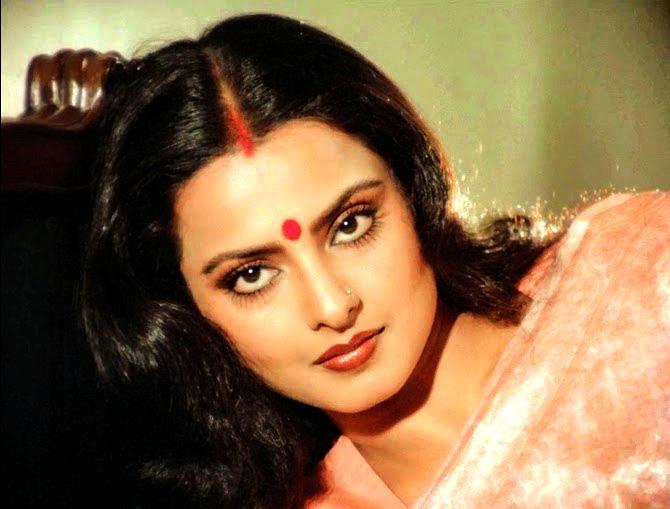 Every photographer we've spoken to has raved about her photogenic prowess.
The camera doesn't just look at Rekha. It loves her. And she loves him right back.
Laugh lines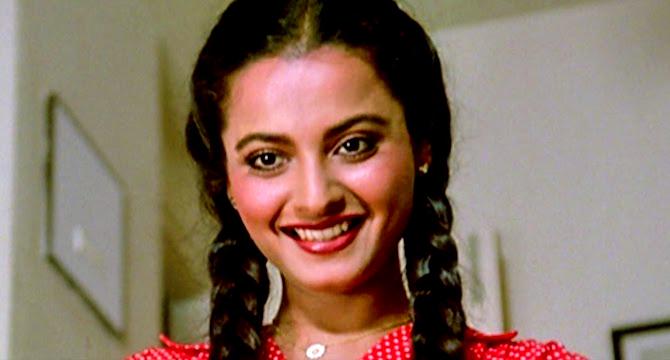 Few Bollywood heroines laugh like they mean it. But every time the uninhibited Rekha breaks into a giggling spree, it's plain khubsoorat.
Poetic. Dramatic. Romantic.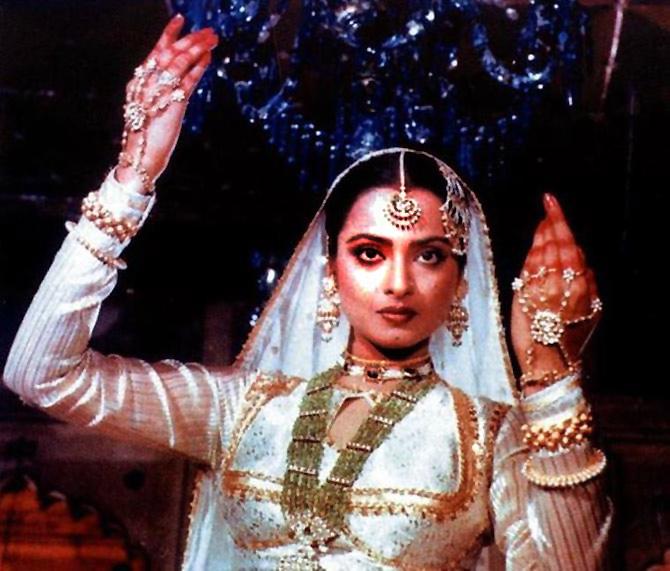 Rekha's life is a study in upheavals. But her philosophy that she shared with us in an extensive interview reveals a remarkably sorted person behind the mythical imagery.
"I have a choice to choose which path I should take. Either I choose to crumble and die and wallow in self-pity, or explore the opportunities and take the risk of a different path. Even if it is not a success. At least, you know you tried."
Style maverick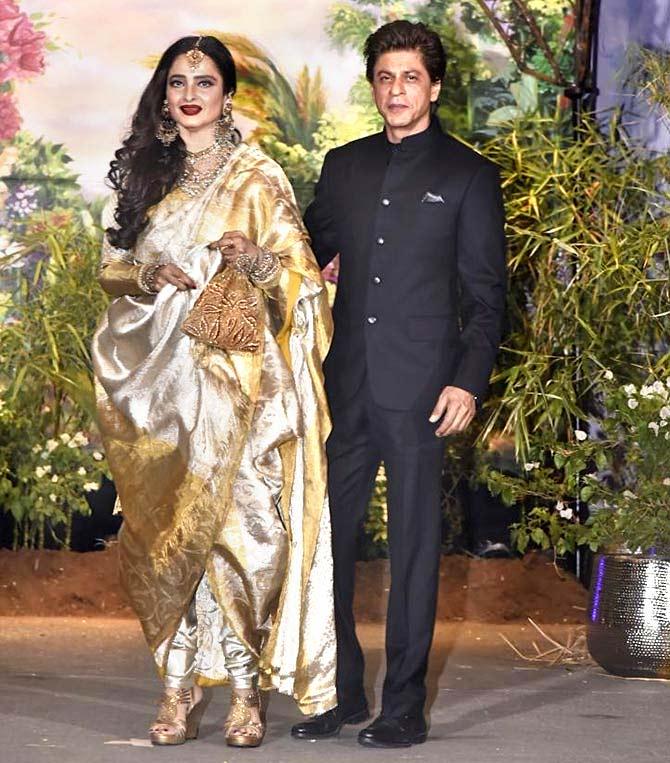 Reams written on her evolution from awkward starlet to shiny A-lister but her innate sass and flamboyance in matters of fashion continues to break all rules.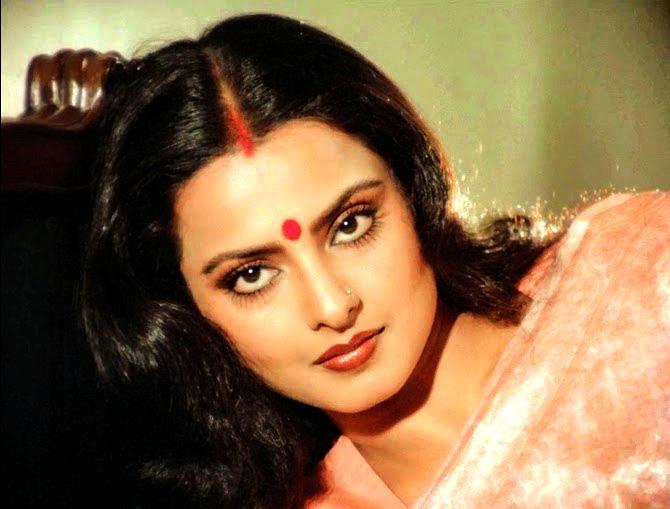 Source: Read Full Article