They will come out as better, richer cricketers: Ashwin
Following their loss in the T20I series to West Indies, the young Indian team, led by Hardik Pandya, faced a lot of criticism and backlash.
But Indian spin veteran Ravichandran Ashwin backed the team and said despite their loss the team walked away with a lot of positives.
Speaking on his YouTube channel, Ashwin said, "There are plenty of positives.
"It is easy to criticize them on social media as they lost to a team that did not qualify for T20 WC last time and the 50-year WC this year. As a youngster, when you go to WI, there will be challenges. In all countries, there will be some innate secrets. The local players will know about these little things more than the visiting teams, especially when they are youngsters," said Ashwin.
Reflecting on his maiden tour and his learnings, the Indian spinner said, "When I went to WI, England and Australia for the first time, I had to learn a lot of little things. When I went to Australia as a spinner in 2011, I only knew one thing about red-ball cricket. My coach taught me that if a batter bats well and you are going through a tough spell, spin the ball really hard. I would try to spin hard and even harder on being hit for fours and sixes. That was all I knew on my first tour. But after that tour, I became richer as a cricketer.
"In Australia, I cannot just keep giving more air here. They can hit me down the wicket, smash me against the spin and with the wind as well. Another thing in Australia, there will be a cross breeze from one side. Even if you are an off-spinner, Aussies will step out and smash you through the offside. This all is not the norm in India. It was my first time in Australia," he added.
'Emergence of Tilak was great'
Ashwin went on to add that one of the biggest takeaways from the tour was the emergence of Tilak Varma.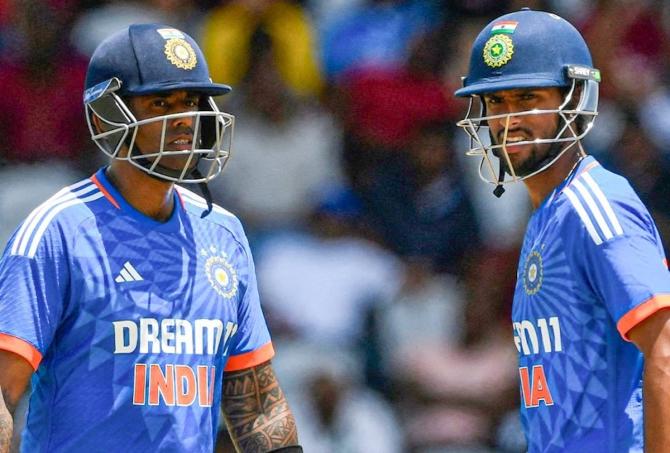 "The emergence of Tilak Varma as a batter was great. In the final T20I, he chipped in with the ball too. Suryakumar continued with his brilliant, fearless T20I batting. Shubman Gill and Yashasvi's opening duo won us the fourth T20I. Jaiswal got to play three T20Is. He did not play well in his first but he never died wondering even in his first game. His approach made us wonder if it is going to be T20I batting for India. He went for shots in the first over and was like 'I am never going to die wondering'. He won the fourth T20I with Gill, it was breath-taking," he said.
The 36-year-old further stated that just like the IPL provides a great learning platform for cricketers to come and learn the Indian conditions, this tour was a learning experience for the young Indian side.
"In WI, the wind blows from different directions, so there is 'with the wind' and 'against the wind concept. Even if you understand it, the opponent will be ahead by 2-3 balls, which will be a massive advantage to them. So Indians must have learnt a lot on this tour. When they come back here (for T20 WC in 2024), there would not be a surprise element for them," he added.
'Everything will improve if they have role clarity'
Meanwhile, talking about India's batting depth, which became a highly discussed point, Ashwin said, "If they improve even one percent, it will be great for our future, and everything will get better if they have role clarity."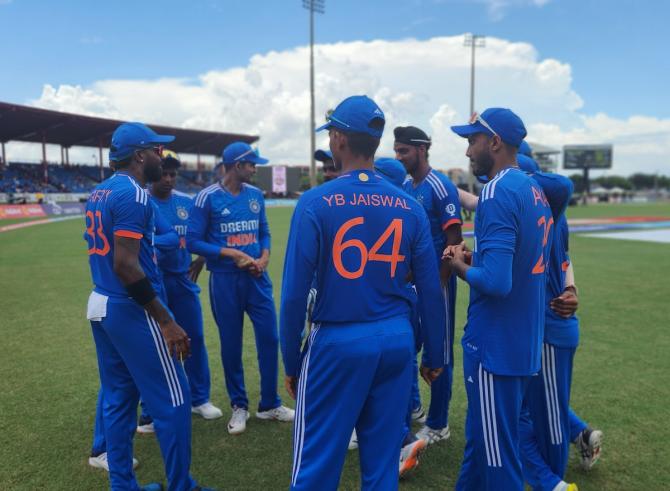 Meanwhile the Indian spin all-rounder also lauded Prithvi Shaw's and Cheteshwar Pujara for their strong run in England. The out-of-favour India opener has been enjoying a strong run in the ongoing One Day Cup in England, where he is playing for Northamptonshire.
"Shaw scored a double century for Northamptonshire. I saw the boundary snippets. It looked really good and was an exceptional knock. We all know his extraordinary bat swing and his outstanding talent as a player. He followed it with a hundred against Durham.
"Pujara is also in a great form. They are getting some valuable game time. I am really happy for Shaw, he has gone through so many ups and downs in his young career.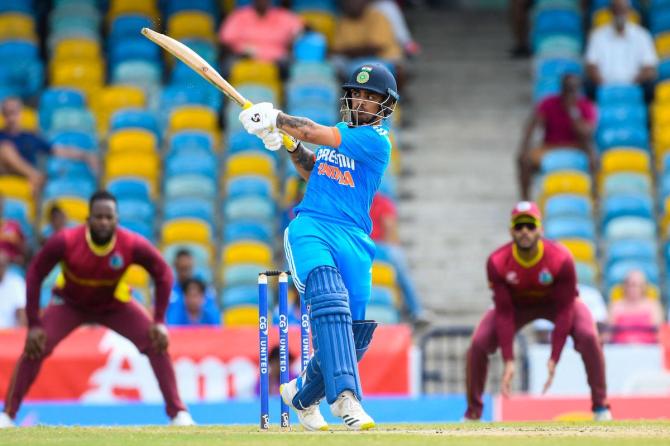 "For someone like him, seeing new players in England must have given him a breath of fresh air. I felt the same while playing county cricket. He will learn a lot about life, work ethic and cricket. He will be in position to teach youngsters about playing in England. That can transform your cricket as well," Ashwin stated in the video posted on his YouTube channel.
"About Pujara, he is in great form and he will get a British passport soon for the time he is spending in England," Ashwin joked.
Meanwhile, up next for the Indian side is the Ireland T20I. Following their Windies tour, the young side will travel to Ireland for the three T20I series, which will get underway on August 18th.
Source: Read Full Article