Russian coach mocks Ronaldo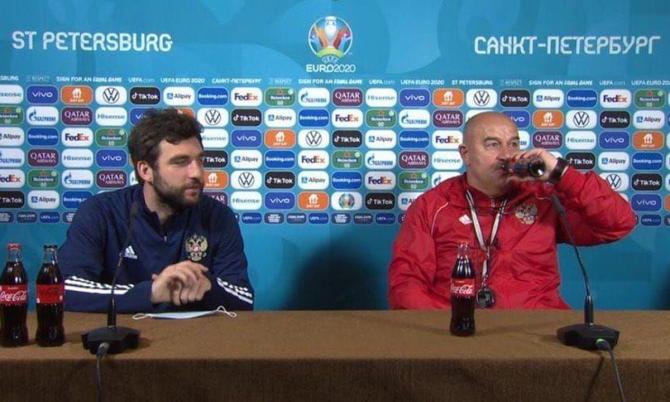 The real fizz at Euro 2020 appears to be occurring off the pitch, courtesy Cristiano Ronaldo.
Ahead of Portugal's tournament opener against Hungary, Ronaldo decided a pair of glass Coca-Cola bottles didn't belong on the table in front of him at a press conference.
The Portuguese captain produced a bottle of water, held it up and declared: 'Drink water'.
Russian Coach Stanislav Cherchesov apparently decided to take Ronaldo head on.
Addressing the media following Russia's 1-0 win over Finland in St Petersburg, the former Russian goalkeeper casually enjoyed a bottle of Coca-Cola.
When the reporter asked, Cherchesov said: 'Well, I never refuse iced Coke.'
Source: Read Full Article