Probably one of the best across all formats: Kohli's admiration of Babar
India vs Pakistan rivalry is without doubt the biggest match of the cricketing world. But despite the off-field controversies and the history of the nations, what touches hearts is the camaraderie shared by the players of the two countries.
Star Indian batter Virat Kohli's interactions with the Pakistan players have always been special and his admiration for Pakistan skipper Babar Azam is not a hidden secret. In an interview with Sports Star last year, the former Indian skipper had hailed Babar as one of the best batters in the world.
During the interview, Kohli took a walk down memory lane about his first meeting with Babar.
"The first interaction I had with him (Babar) was during the 2019 (ODI) World Cup after the game in Manchester.
"I've known Imad (Wasim) since the Under-19 World Cup and he had said Babar wanted to have a chat.
"We sat down and spoke about the game. I saw a lot of regard and respect from him from day one, and that hasn't changed," said Kohli.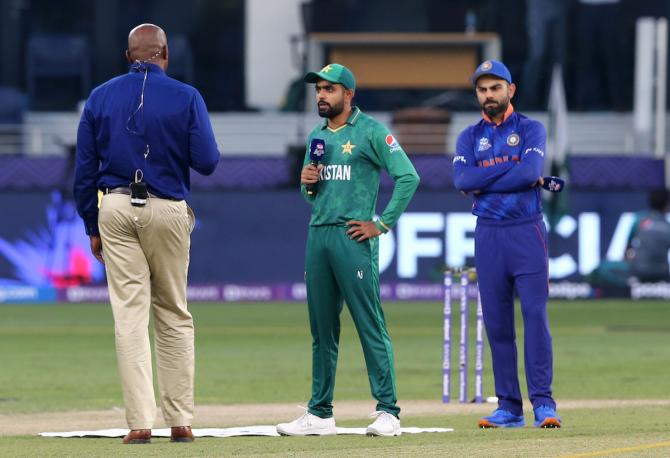 The former Indian captain had further stated, " Regardless of the fact he's probably the top batsman in the world across formats, and rightly so.
"Performs so consistently and I've always enjoyed watching him play."
With the clocking ticking down quickly for India-Pakistan's Asia Cup match and the ODI World Cup encounter, once again the comparisons of the two batters have becoming a topic of discussion.
Currently, the Pakistan skipper is the top-ranked batter in the ICC ODI Ranking charts, while star Indian batter Kohli is placed ninth on the list.
India and Pakistan is set to play against each other in Kandy in the group stage encounter of the upcoming Asia Cup on September 2.
Source: Read Full Article