'Our Knights with the Thalaiva'
After their unexpected victory against Chennai Super Kings, Kolkata Knight Riders's Venkatesh Iyer and Varun Chakravarthy called on Rajinikanth at his home in Chennai.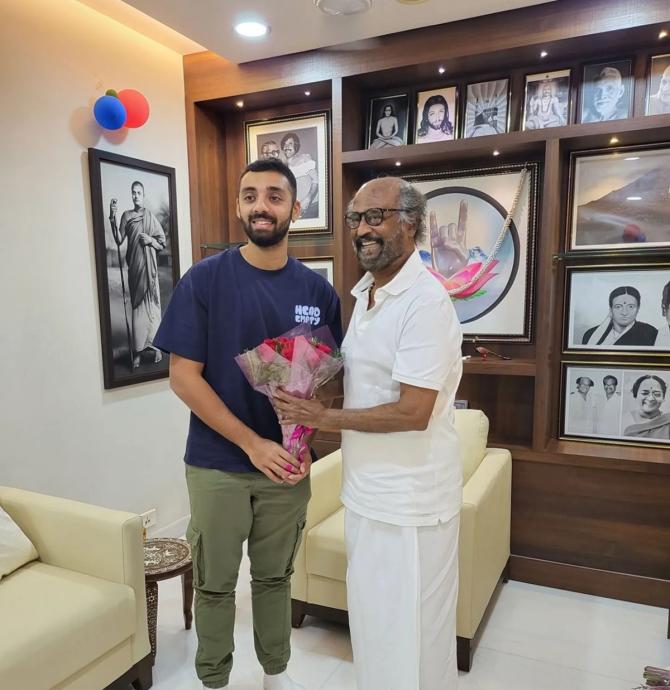 KKR's social media handles shared pictures of the meeting, highlighting Venkatesh and Varun's evident fan boy moments meeting the megastar.
'Our Knights with the Thalaiva,' KKR captioned the pix.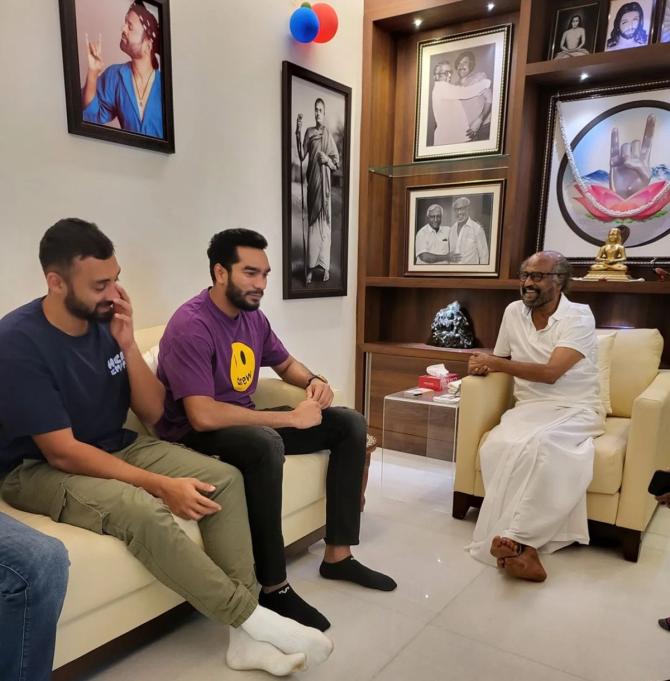 'You can see a million stars in the night sky daily. But seeing this Super Star is a once in a lifetime occurrence. Yes!!! It happened!!!', Varun, a Chennai resident, noted on Instagram.
'With THE ONE & ONLY SUPER STAR @rajinikanth!!! Seriously felt like a family member the way he spoke to us. Thanks for the wonderful book LIVING WITH THE HIMALAYAN MASTERS as a gift,' Varun gushed.
No word yet what the other Tamil lad, a native of Indore, felt about the encounter. Still speechless, Venkat?
Source: Read Full Article