How Khawaja ended long wait for India century
It took Usman Khawaja three trips to India and a tweaked batting approach to register his first Test hundred in the country, and the Australia opener was thrilled after finally ticking the milestone off his bucket list on Thursday.
Khawaja has been Australia's best batter in a difficult, low-scoring series as spinners from both sides ruled the roost and each of the first three Tests ended inside three days.
The pitch for the fourth and final Test in Ahmedabad provided easily the best batting conditions in the series and Khawaja responded with an unbeaten 104 to power Australia to a commanding 255/4.
It was the first hundred by an Australia batter in the series and Khawaja is now the leading run-scorer having overtaken India captain Rohit Sharma, who smashed the only other hundred of the series.
"There was a lot of emotion in that," Khawaja told the broadcasters after bringing up his 14th Test hundred in the final over of the day.
"I've been to India two tours before this and I carried the drinks all eight Test matches.
"It was a long journey. To finally get a hundred in India, as an Australian that's what you want to do, that's what you want to tick off, so it's very special."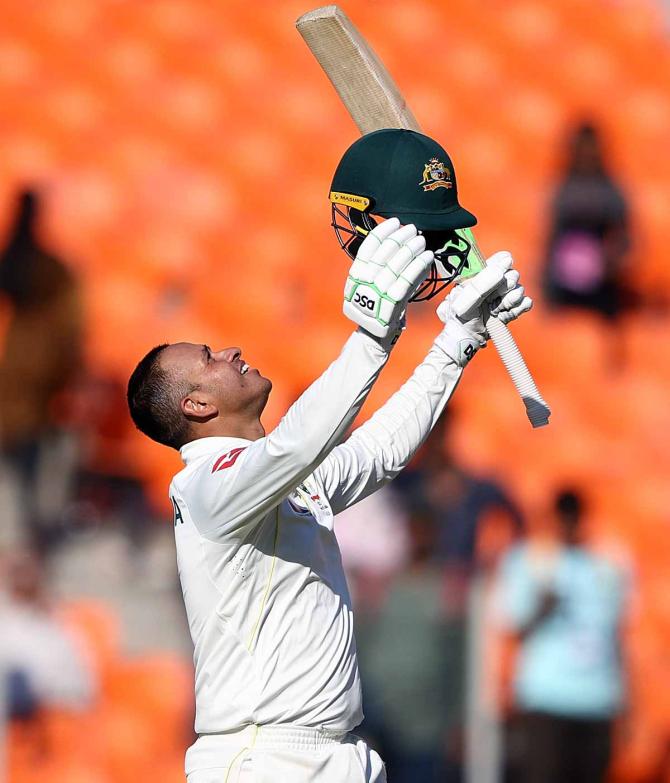 Khawaja forged 50-plus partnerships with Travis Head, Steve Smith and Cameron Green to boost Australia's hopes of levelling the series which India lead 2-1.
"It was such a nice wicket. I just didn't want to give my wicket away," Khawaja said of his approach.
"Plenty of times I wanted to hit them over the top, which is what I normally do in the subcontinent, but I thought 'today you're going to have to get me out'.
"That was a mental battle more than anything else because you have to put your ego away.
"I wasn't striking very fast. It's just a battle all day just to continue the process… because I knew the longer I bat, the better it was for us."
Source: Read Full Article