Here's what Dhoni said on the new 'Impact Player' rule
The 2023 edition of the Indian Premier League got underway with a glitzy opening ceremony.
In the IPL opener reigning champions Gujarat Titans faced off against former champions Chennai Super Kings. It was apprentice vs masters as Hardik Pandya and Mahendra Singh Dhoni walked onto the field for the toss. As expected, Dhoni was welcomed onto the pitch with a deafening roar from the packed Narendra Modi Stadium.
During the toss, CSK skipper Dhoni was asked about the new rule of team's having an impact player.
The former Indian skipper said, having an impact player is a luxury as it makes decision making easier.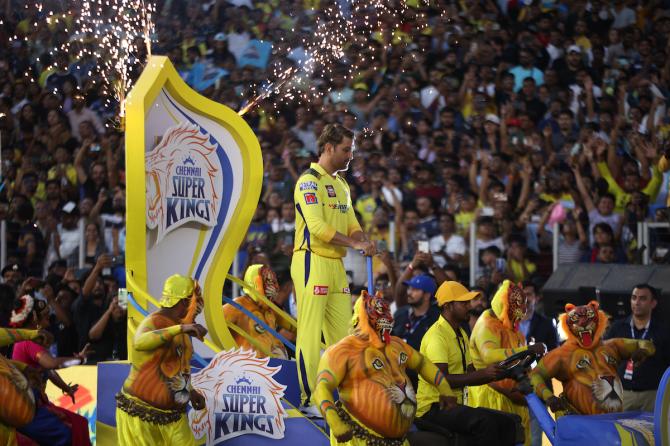 Under the newly-introduce 'Impact Player' rule, a batter or bowler can be replaced in the middle of the game as per the match situation, to make it more exciting.
"It's a luxury to have (impact player). It becomes slightly easy to take the decision because you can use it at any time," Dhoni said during the toss for the tournament opener between CSK and Gujarat Titans.
But the World Cup-winning captain also added that the rule will reduce the role of an all-rounder in the team. "Influence of all-rounder has become slightly less because of the rule," signed off Dhoni.
Source: Read Full Article