Tanishq ad removal: Can Bollywood be blamed for stereotyping inter-faith romances?
When it comes to portraying inter-faith romances on the big screen, Bollywood filmmakers have always been upfront. In fact, it has been one of their favourite subjects of a masala entertainer that are meant to trigger certain emotions of moviegoers. Over the years, we have witnessed how sensitive is Indian audience to the films and easily get influenced by the series of events that are portrayed on the silver screen.
But as much as the cinema holds the power to influence people towards the good, it also drives them to adapt the bad as well. As they say, with pros, there are always cons. So it depends on the filmmakers on how to handle the sensitive sentiments of the people belonging to various religions and beliefs. They have to decide what is wrong and what is right. So when one of the biggest jewelery brand of India like Tanishq, owned by TATA, pulls down a Hindu-Muslim advertisement that promotes communal harmony in the country after a certain outrage from a certain section, it gives away an impression that you have done something mischievous.
The ad showed a beautiful relationship between a South Indian Hindu daughter-in-law and her Muslim mother-in-law. Here, the Muslim mother-in-law is seen following Hindu rituals understanding her daughter-in-law's traditions.
The concept of a Hindu girl marrying into a Muslim family didn't go down well with a certain section of the society. Many people criticised the ad for promoting 'love-jihad', an Islamophobic term coined by Hindu extremist groups referring to an alleged campaign by Muslims to convert Hindu girls after marriage. But what they failed to understand that mixed race families will continue to exist and are the future of the world's largest democracy. And in their failure of understanding, Bollywood also has a certain part to play in its depiction.
Over the past several decades, mainstream films may have projected inter-faith romances but it always had its focus on highlighting the intolerance towards Hindu-Muslim marriages. Filmmakers have never failed to stereotype communities by their popular perceptions. If you want to visualise a Muslim male character, he will have to wear skullcaps and carry kohled eyes. Similarly, to depict a Hindu character, he will have to flaunt a tilak on his forehead. A Sikh character will always be made fun of and a Christian girl character would often wear a flaring skirt.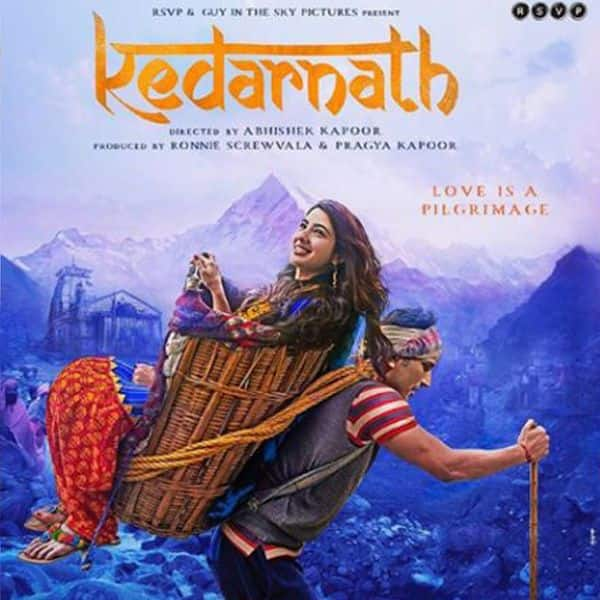 While depicting an inter-faith love story, apart from the couples, no one from their immediate family members or relatives are in favour of their relationship. They will always try to separate them by any means. Considering Ishaqzaade for an example, the last resort of the on screen characters was to kill themselves as their families look at the relationship as a sinful act. Similar outrages have been depicted in movies such as Gadar, Veer-Zaara, Jodha Akbar, Bajirao Mastani, Kedarnath and many others.
But can we recall any movie that has showcased an inter community love story, living together with their families, accepting their differences and respecting each other's traditions and roaming freely in the society without any objections? You will hardly find a few.
It just gives away a feeling that inter-faith relationships don't exist in the real world and are not socially acceptable. A large section of the audience gets fed with these perceptions which are harmful for our coexistence. It can lead to intolerance in the society. And that's what we all witnessed when Tanishq received a lot of backlash for the ad.
It is high time Bollywood should let go off the popular perceptions and shift its focus more on educating its audience while entertaining them.
Source: Read Full Article