Want To Visit Aircraft Theme Restaurant?
Shailajanand Mishra lists The Top Videos of the Week. Take a look.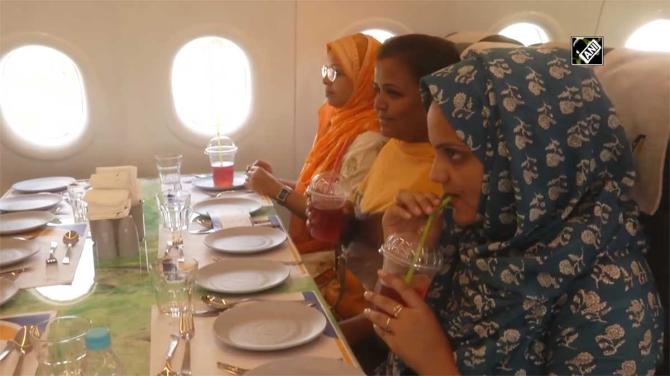 Every week is full of newsworthy events. And we make sure we bring you the most interesting ones, with a special twist.
These videos are chosen by you, through your likes.
So if you'd like to see your favourite video on our weekly round-up, please make sure you like them on iShare.
Gulmarg receives season's first snowfall
Date: October 23
Location: Gulmarg
Gulmarg in Jammu and Kashmir received the season's first snowfall on October 23.
The maximum and minimum temperatures were recorded at 11.5 and -1.5 degrees Celsius respectively.
Families stuck in snowstorm rescued
Date: October 23
Location: Budgam
The Budgam police rescued four families comprising 16 members of a nomadic community stuck in heavy winds and snowfall from the higher reaches of Nagbal Yousmarg (Salamnak Nagbal) in Budgam district, Jammu and Kashmir, which received heavy snowfall.
Burj Khalifa lights up to celebrate Bathukamma
Date: October 24
Location: Dubai
Bathukamma, the floral festival of Telangana, went global on October 23 as the world's tallest building, the Burj Khalifa in Dubai, was lit up in colours depicting the festival.
Army conducts parachute training for Bangladesh commandos
Date: October 25
Location: New Delhi
Indian Army commandos from the Army Adventure Wing conducted free fall parachute training for Bangladesh navy commandos on October 25.
Mass marriages in Moradabad portrays religious harmony
Date: October 25
Location: Moradabad
59 couples, both Hindus and Muslims, exchanged wedding vows in the presence of relatives and friends.
The ceremonies were conducted by priests in accordance with the tenets of their respective religions.
These mass marriages not only help establish a bond of communal harmony among the two communities, but also facilitate impoverished sections of society to celebrate marriage in a grand manner.
The Uttar Pradesh government has increased the funds spent on these ceremonies; this year, each bride received Rs 35,000 along with household goods like kitchen utensils, clothes and more worth Rs 10,000.
Around 14 Muslim couples and 45 Hindu couples got hitched on the occassion.
Who is the actor with the white beard?
Date: October 26
Location: Mumbai
Aamir Khan, who will be seen next in Laal Singh Chaddha, debuted a new look last week. The actor was seen with a buzz cut and white beard.
When Aamir took off his mask to pose for pictures, one photographer told him, "Nice look, sir" while another exclaimed, "Arre, waah!"
Birds flock to Yamuna park
Date: October 26
Location: New Delhi
Migratory birds are flocking to the Yamuna Biodiversity Park as temperatures turns harsh in Siberia, Europe and China.
Environmentalist Faiyaz Ahmad Khudsar explained how the birds fly to India from Europe and Siberia after the onset of winter.
In recent years, due to climate change and rising pollution, the migration of birds has declined, but the Yamuna Biodiversity Park in Delhi has again emerged as a major destinations for the birds.
Want to visit this restaurant in Vadodara?
Date: October 28
Location: Vadodara
An aircraft-themed restaurant, HighFly, opened in Vadodara on October 27.
The restaurant can accommodate 106 people at a time.
Sensors have been installed in the restaurant just like on a flight to summon the serving staff.
"The restaurant will make you feel like you are travelling in an aircraft," says M D Mukhi, HighFly's owner.
Feature Presentation: Ashish Narsale/Rediff.com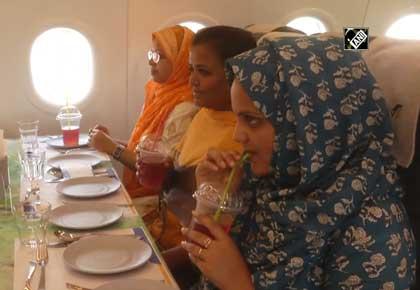 Source: Read Full Article