SVB crisis: $200 mn worth start-up deposits moved to GIFT City
Around $200 million worth of deposits of Indian start-ups have been withdrawn from Silicon Valley Bank (SVB), which was taken over by US banking regulators last week after it collapsed, and moved to the Gujarat International Finance Tec-City (GIFT City) IFSC, Rajeev Chandrasekhar, minister of state (MoS) for electronics and information technology said on Thursday.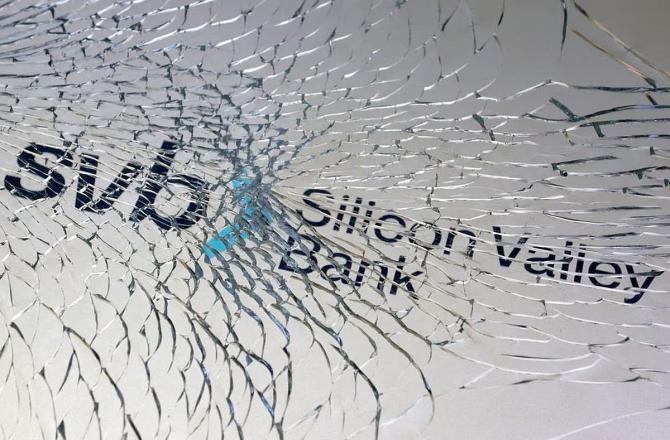 "It turns out that there was over a billion dollars of deposits of Indian start-ups in SVB.
"The existential, solvency crisis that was there six-seven days ago has become much more manageable, even the short-term liquidity crisis is being addressed as the bank allows access to deposits," the minister said while speaking at Lenovo's Tech World India Edition event.
"What start-ups are looking for is risky instruments as much as just safe havens, where their capital is deposited and is available to them when they need it."
He emphasised that in the current situation, the Indian banking system was being recognised for its fast expansion, growth and prudence, which was important for depositors.
Chandrasekhar recently held a virtual meeting with over 460 representatives of start-ups, venture capitalists, and investors directly affected by SVB's closure.
While speaking to the minister, several start-ups had complained about "tremendous opacity" and "non-disclosure" from the US agencies.
According to sources, the minister had asked the stakeholders what needed to be done to help them move banking operations to Indian banks or international banks that have a presence at GIFT City.
He had also assured them that the IT ministry would put together a list of suggestions and give it to the finance minister on behalf of start-ups.
The start-ups had suggested measures like newer credit products, relaxation in and awareness about regulations, and reduced expenses during the transfer.
"I understand as of this morning there is about $200 million worth of those deposits that have moved to GIFT City.
"At the end of the day, there was a tendency historically to look at the American banking system as the gold standard, turns out it's not.
"The Indian financial sector has stayed resilient and strong and it should be the preferred banking partner for our start-ups," the minister said on Thursday.
Source: Read Full Article