Military action will cost China dearly
'India should be adequately prepared for further Chinese mis-adventures at any time in the next few years.'
"China hopes to do what they want militarily on the borders while ensuring that the rest of the India-China relationship is not adversely affected. This is the Chinese playbook."
"If we let this happen — then China wins all round."
"So, India will have to ensure that other parts of the relationship are also negatively impacted," says Ambassador Gautam Bambawale, India's former envoy to China, Pakistan and Bhutan.
Ambassador Bambawale, one of the wisest voices on India-China relations, speaks to Rediff.com's Archana Masih in the first part of an eloquent e-mail interview.
What do you make of the Foreign Policy revelation that China is building villages in Beyul, Bhutan and the belief that it is a pressure tactic to force the Bhutanese to exchange Beyul for Dokalam?
Given China's aggressive international behaviour, especially in recent years, it is very likely that it has built villages and populated them, in territory that Bhutan believes to be its own.
The probability of such an occurrence is high. However, since I do not have access to accurate satellite imagery, I cannot confirm that this is 100 per cent true.
Why is China doing such things? It is a manifestation of China's aggressive intent and its translation on to the ground in terms of its actions.
It is behaving in this manner with countries big and small. Such behaviour, will eventually, produce a pushback from the international community.
As India's former ambassador to Bhutan and India's ambassador to China on April 27, 2018 when the Wuhan Summit was held largely to resolve the Dokalam standoff, what would be your assessment on this?
China's actions vis-a-vis India and Bhutan in the last year or so are nothing short of attempts at political and military coercion.
In the past, China has done this successfully in the South China Sea. This time round, I for one believe, they are in for a surprise as both these countries — Bhutan and India — are not going to give in on their long held positions about territory and sovereignty.
I know that the Indians will not make compromises on such issues whatever the pressures and I believe this is true of the people of Bhutan too.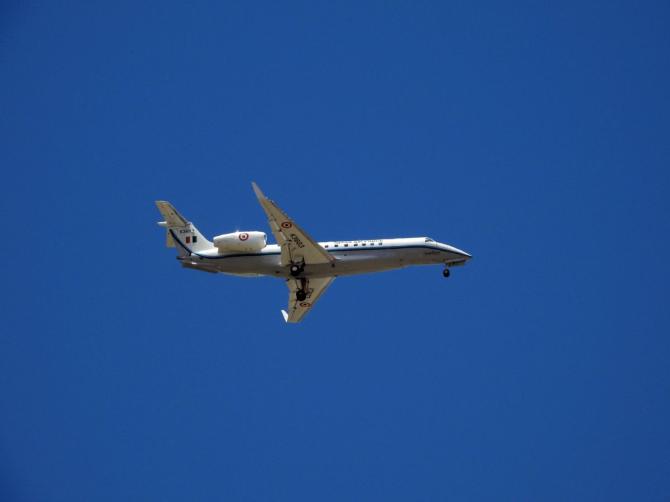 Do you see Dokalam as unresolved and it was a mistake at Wuhan to assume it was resolved?
India and China have an unresolved border problem or boundary question. We all know that.
However, since 1988 the two countries agreed to hold discussions and negotiations on the boundary issue while also ensuring that peace and tranquillity was maintained in the India-China border areas. Subject to this criteria being met, the two nations also agreed to encourage other exchanges whether in the field of economics, people-to-people ties and technology.
Right till 2019, it was this condition on the basis of which trade, investment, tourism, education exchanges took place and indeed flowered.
The Informal Summits of 2018 and 2019 too were based on this modus vivendi.
In 2020, by moving large forces to the border in eastern Ladakh, China indicated that it has chosen to give up on discussions and talks and instead attempt to demarcate the boundary between our countries through military force.
This implies that it wants to resolve the boundary dispute and demarcate the boundary unilaterally.
We do not accept this proposition so we have made a matching troop build up.
Our armed forces have given an excellent account of themselves.
Furthermore, India argues that if there cannot be peace on our borders, then the rest of the relationship will also be negatively impacted.
China's attempt, on the other hand, is to ensure that it is free to take whatever military action it wants on the borders, but that other aspects of India-China relations will not be adversely impacted.
India will not allow China to succeed in this effort. Hence, India-China relations are going to deteriorate over the coming months.
The responsibility rests entirely with China for having changed the status quo on the border. If it wants normal ties with India, China will have to restore the status quo ante as it existed prior to May 2020.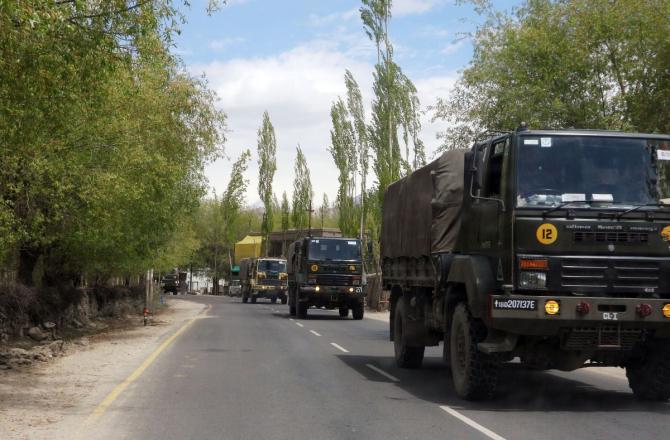 Do you see the Chinese opening multiple standoff points along the LAC in the months ahead?
What would the Chinese hope to achieve in the short term/long term?
Do the Chinese want India-China relations to be in a state of permanent hostility, marked by never-ending vigil of military conflict?
I have already given you an idea of what the Chinese hope to achieve. They hope to do what they want militarily on the borders while ensuring that the rest of the India-China relationship is not adversely affected. This is the Chinese playbook.
If we let this happen — then China wins all round.
So, India will have to ensure that other parts of the relationship are also negatively impacted. Our decision to ban Chinese apps, take a more stringent view of investments from China and ensure that Chinese firms do not participate in our 5G trials are all ways of raising the cost for China of their military venture.
Geo-politically, the moves we have made with the Quad, with France and the UK are also steps in the right direction.
India will also need to work on and strengthen its strategic partnership with Russia. China will have to be shown that there are no free lunches and that there are costs to the military force it has attempted to use against India in eastern Ladakh.
Since China has now decided that the boundary question with India will be addressed through use of arms, India should also be adequately prepared for further Chinese mis-adventures at any time in the next few years.
Feature Presentation: Aslam Hunani/Rediff.com
Source: Read Full Article