The Haqqani Network is one of the most dreaded terrorist groups in the region.
The Haqqanis have been allies of every bad guy around — al-Qaeda in Afghanistan, the Taliban, both the Afghan and Pakistani avatars, even some say, Islamic State.
Of course, the Haqqanis — who have spread murder and mayhem across Afghanistan — has had a powerful patron for many, many, years — Pakistan's directorate of Inter Services Intelligence, aka the ISI.
The ISI has shielded the Haqqanis from the Americans who have long deemed them terrorists and pursued them relentlessly without success.
After the Taliban regained power in Kabul in August, the Haqqanis have become respectable and two of them — uncle Khalil Haqqani and nephew Sirajuddin Haqqani — are senior members of the Taliban cabinet.
Sirajuddin — who has long been the Haqqani Network's leader even when its founder and his father Jalaluddin Haqqani was alive — has stayed away from the glare of the cameras.
But his uncle Khalil Haqaani — who carried out his brother Jalaluddin and nephew Sirauddin's orders during the Taliban insurgency — was spotted in Kabul the other day.
Please click on the images for a better look at Khalil Haqqani.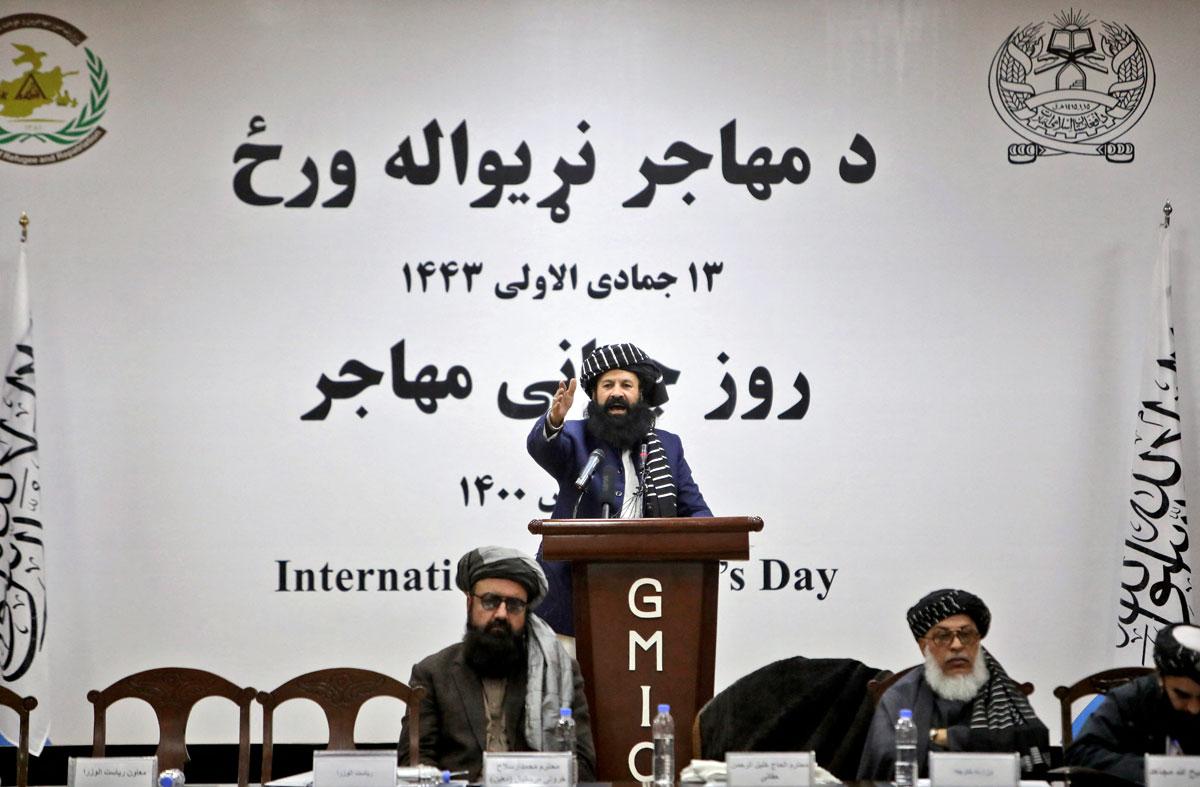 IMAGE: Khalil Haqqani, who is the Taliban interim government's refugee and repatriation minister, has come a long way from being designated 'a Specially Designated Global Terrorist' with a $5 million bounty on his head.
Here he is, addressing a meeting to mark International Migrants Day in Kabul, December 18, 2021.
All Photographs: Ali Khara/Reuters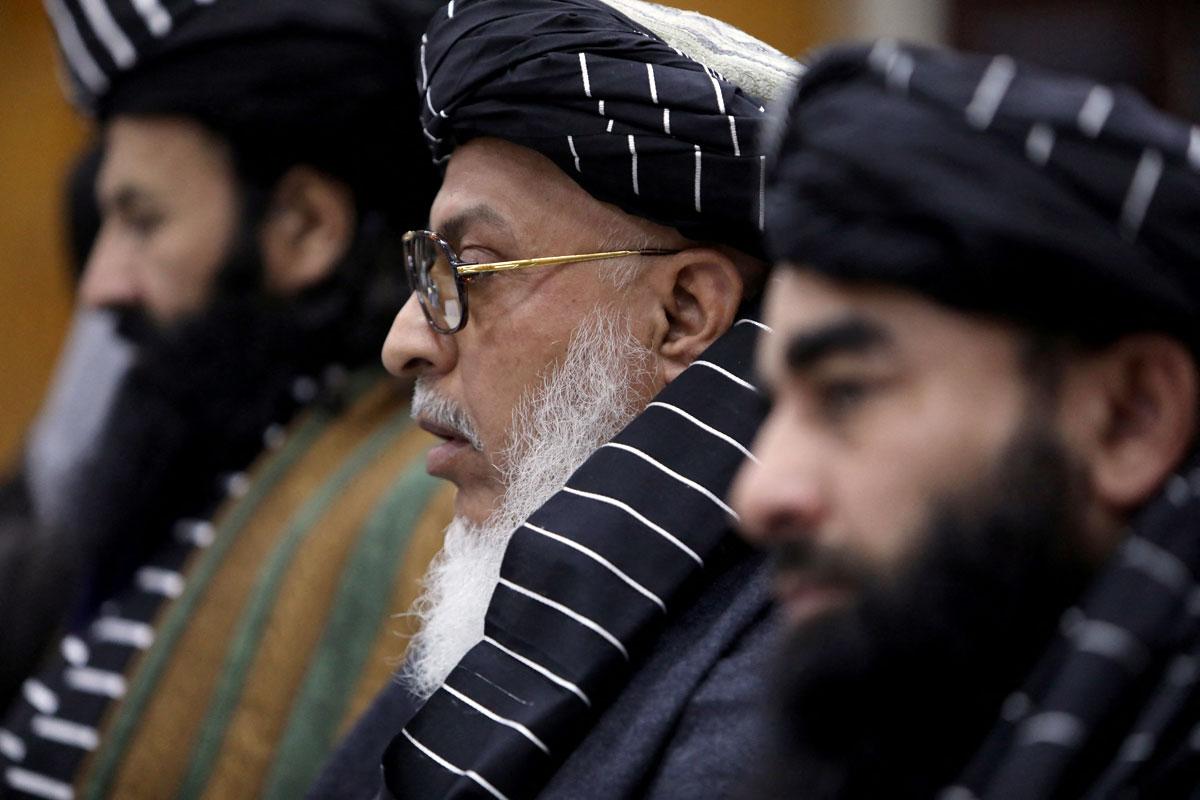 IMAGE: Deputy Foreign Minister Sher Mohammad Abbas Stanikzai trained as a soldier at the Indian Army's Army Cadet College at Nowgaon for three years from 1979 to 1982. He was also an officer cadet for 18 months at the Indian Military Academy in Dehradun. His fellow cadets remember him as 'Sheru'.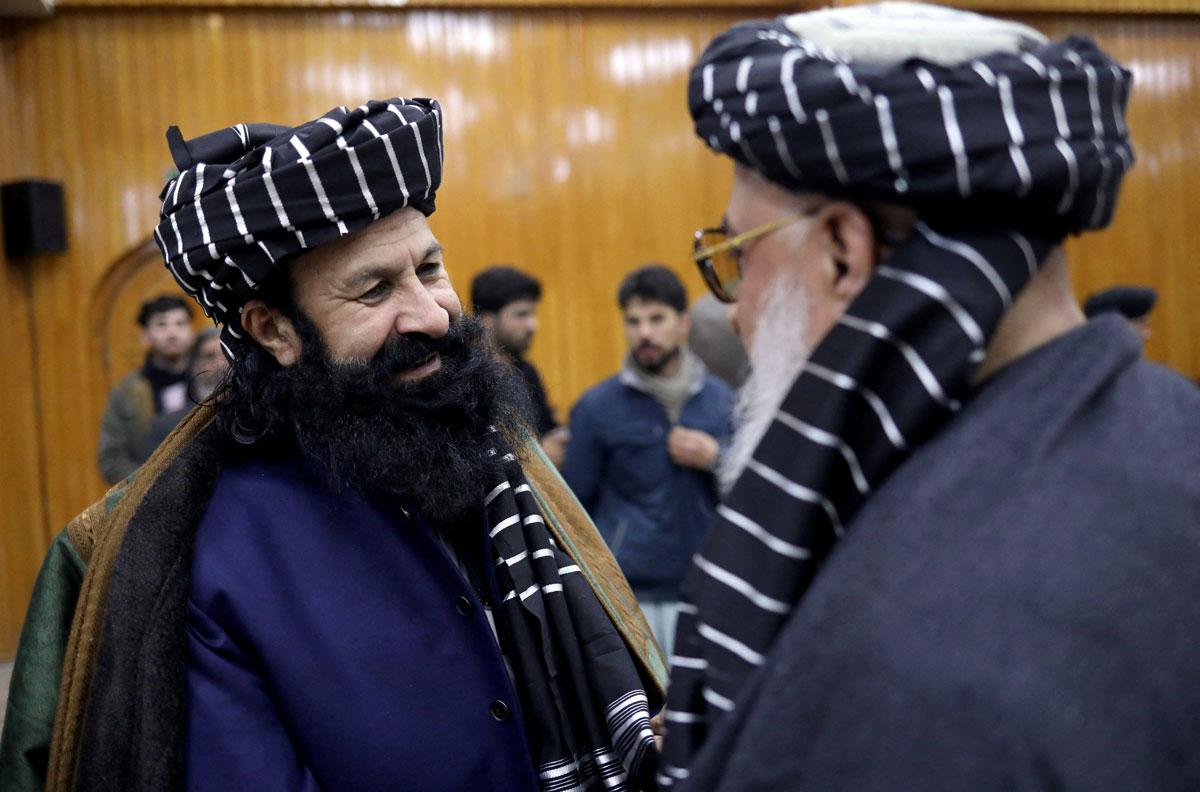 IMAGE: Khalil Haqqani and Sher Mohammad Abbas Stanikzai during the meeting. It was widely expected that Stanikzai, who has been an important member of the Taliban's talks with the United States, would be foreign minister, but disagreements between the moderate and hardline factions of the Taliban saw the extremists get the cabinet posts while the moderates had to be content with being their deputies.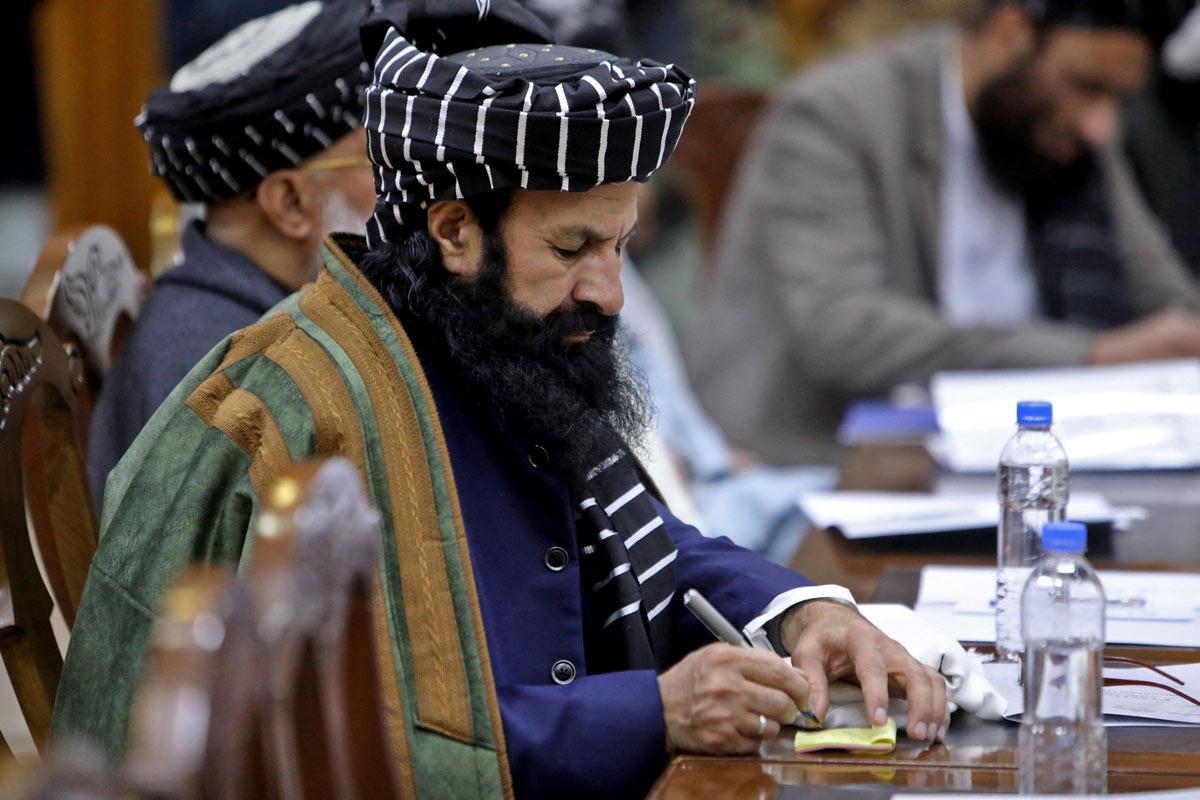 IMAGE: The Taliban assigned Khalil ur Rahman Haqqani to be in charge of Kabul after it captured the Afghan capital on August 15, 2021, before an interim government was formed.
Photographs curated by Anant Salvi/Rediff.com
Feature Presentation: Aslam Hunani/ Rediff.com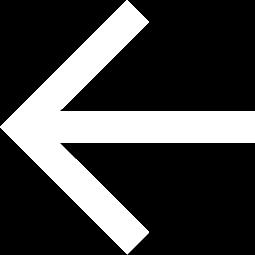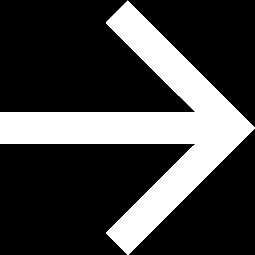 Source: Read Full Article