Hindenburg effect: Trading volumes rose amid rout in Adani Group shares
The rout in Adani Group stocks after US-based short seller Hindenburg Research released a report on January 24 has sparked a rebound in trading activity this month.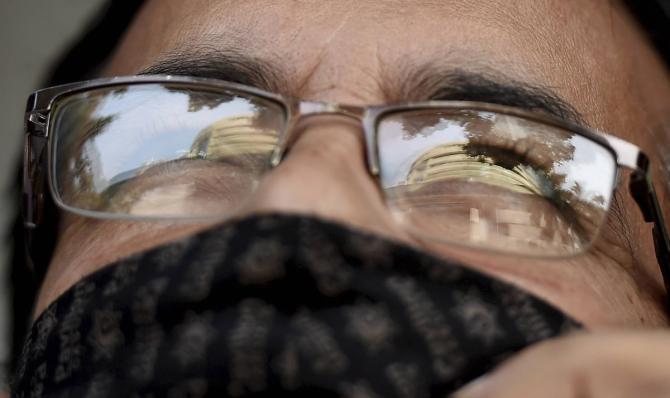 The average daily trading volume (ADTV) for the cash segment (both NSE and BSE combined) so far in February stands at Rs 59,346 crore, and is around 15 per cent more than the previous month's tally of Rs 51,844 crore, which was the lowest in six months.
The ADTV for the futures and options (F&O) segment rose to a record Rs 204 trillion (notional turnover) against Rs 202 trillion in January.
Trading volumes tend to jump when there is higher volatility or when the market is in a secular bull run.
The former has been at play in recent weeks.
The rout in Adani Group stocks has set options prices for two of its firms – Adani Enterprises and Adani Ports & SEZ – on a wild run in recent weeks.
Besides, banking stocks and the Bank Nifty index also witnessed higher-than-usual volatility as investors feared contagion risk from the troubles at the Adani Group.
These factors attracted a lot of traders to these counters, say market observers.
"The overall market volatility has been a lot more, especially in the banking pack.
"This is not driven by new investors. It is more volatility based," said Nitin Kamath, founder of Zerodha.
Market players said the Union Budget too boosted activity.
Prakarsh Gagdani, chief executive officer of 5paisa Capital, said cash volumes were very high in the initial part of the month because of the Budget.
"Around Budget time, there is a spike in volumes on both cash and derivative side.
"This time the volatility continued due to the events surrounding the Adani Group stocks.
"There was a large movement in PSU banks and the Adani stocks.
"Since banking stocks have large free float, there was bound to be an impact," said Gagdani.
Dhiraj Relli, CEO of HDFC Securities, said the rebalancing of portfolios by domestic institutional investors could have contributed to the rise in volumes.
"Other than the new flows related to the Adani Group, most of the events are behind us, whether it is US Fed tightening or Union Budget.
"The only driver will be earnings growth.
"The market will remain lacklustre. Only stock and sector-specific rotational trades will happen," said Relli.
Adani stocks have been under pressure since January 24 following a critical report by American short-seller Hindenburg Research.
In its report, Hindenburg Research accused the group of indulging in stock price manipulation and fraud.
Its report said seven key listed companies of the group had as much as 85 per cent downside purely on a fundamental basis owing to high valuations.
Hindenburg also alleged that key listed Adani firms had taken on substantial debt, including by pledging shares of their inflated stock for loans, putting the entire group on precarious financial footing.
The Adani Group, however, denied the allegations.
The market capitalisation of the group's stocks has declined by Rs 10.4 trillion since the report was released.
Developments related to the Adani Group stocks will determine the trajectory of trading volumes, market insiders said.
"The results of Adani Group stocks are coming and till the group is in the news, volatility will continue.
"Volatility will continue this month.
"After that, it will be business as usual," said Gagdani.
Source: Read Full Article