'He pulled a terrorist out of the car…'
'He continued firing with the other hand with the AK-47.'
'He was hit in the neck and shoulder, but did not let go of the terrorist.'
On Republic Day, Mudasir Ahmed Sheikh of the J&K Police was awarded the Shaurya Chakra posthumously for eliminating three Pakistani terrorists.
Every police station from Srinagar to Uri has a picture of Special Operations Group Constable Mudasir Ahmed Sheikh.
The mess in the Police Line in Baramulla is named after him.
His statue is placed in a square in Baramulla. The landmark is called Bindaas Chowk in his honour.
"Everyone called him Bindaas because he was fearless. He said, 'You must live each day like a lion," says brother Basit Maqsood Sheikh.
"There is a big hoarding in Uri honouring him. Whenever I am passing that way I feel he is looking at me."
"'A bullet will be the end of me one day', he wrote in an Instagram post. Reading that still brings tears to my eyes. It is as if he knew what was to come," continues Basit over the phone from Kashmir.
Mudasir Ahmed Sheikh, 32, famously called Bindaas, was awarded the Shaurya Chakra on Republic Day. He was killed in action battling terrorists who were travelling in a car in Baramulla district. Three Pakistani terrorists were killed in that gun battle.
"Bhai signalled to them to stop. When they didn't, he pulled out a terrorist from the car and pinned him under his arm. He continued firing with the other hand with the AK-47, which was his favourite gun," says Basit recounting his daring brother's final battle.
"In the gun battle, he was hit in the neck and the shoulder, but did not let go of the terrorist. He breathed his last in hospital."
The first point of contact in the security forces operation against terrorists, Bindaas was a daredevil. He had been part of many encounters in his 8 years in the J&K Police and was an exceptional commando.
Army officers who had conducted operations with him doff a hat to his raw courage. He had a huge fan following in his village, especially among the youth.
"He was advised to opt for the National Security Guard, but he refused because he only wanted his weapon, uniform and the field," says Basit who works as an HR manager in Dubai.
With an impressive personality, movie star looks and 'in your face courage', Bindaas stood out wherever he was. This is what caught the eye of a senior superintendent of police.
"His cargo pants were different. He wore shoes that were worn by foreign armies. This made him look different from the rest and that is why the SSP noticed him," says Basit.
"The SSP was told he was called Bindaas."
The senior officer summoned Bindaas.
"While all personnel used to keep their eyes down while speaking to him, Bhai looked him in the eye and spoke. His body language exuded confidence. The SSP found a spark in him."
Bindaas underwent commando training and joined the elite Special Operations Group that fights terrorists in J&K.
"There was a reason he was called a front line warrior — whenever there was information of terrorist movement, he was the man in front."
"He used to say 'Marna hai to marengey par harengey nahin (I will die but will vanquish the enemy)'."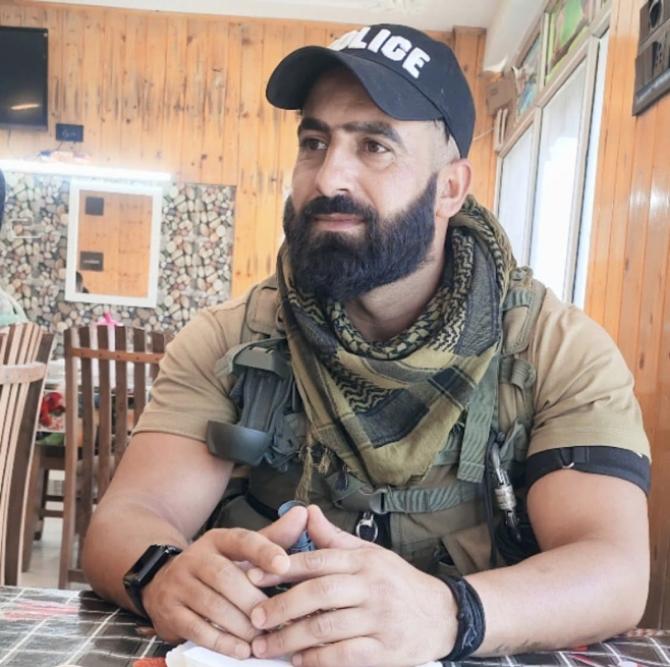 Giving a sense of the mettle of the warrior, Basit recounts an encounter when his brother realised that a colleague wasn't wearing a bullet-proof vest. They were about to engage the enemy and he was concerned about his life.
"The colleague had forgotten his bullet-proof vest while rushing for the operation. Bhai asked him who all were there in his family?"
The man told him he had children.
"My brother took out his vest and gave it to him saying your life is more important than mine."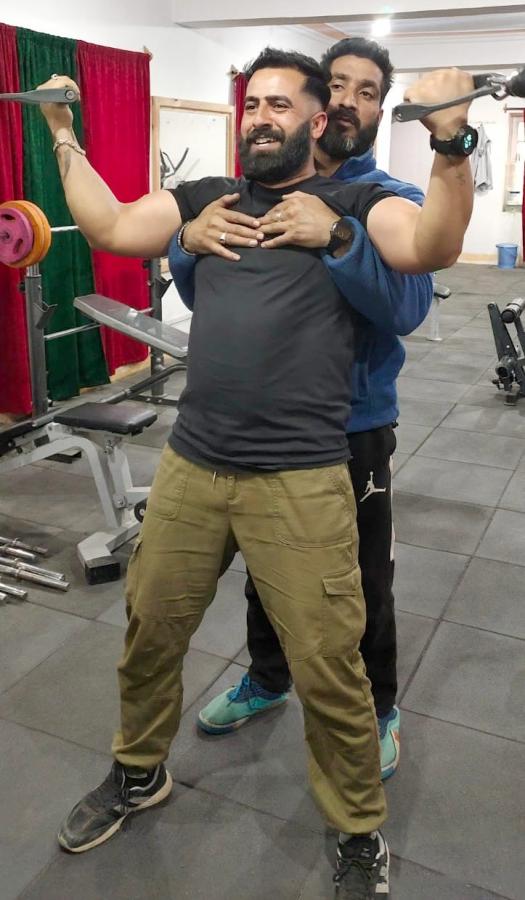 Bindass had been a part of countless anti-terror ops. In an operation where terrorists had attacked a building, he had carried a sub inspector who had sustained a bullet injury to safety.
"He had the wounded officer on one shoulder and was firing the AK-47 with his other hand. He jumped down one floor while carrying him."
"His bravery was something else. I am not a fan of a film star or anyone, I am my brother's fan," says Basit.
Committed to being fit, Bindaas had bought gym equipment in the home and encouraged his younger siblings.
"He used to always say that fitness is foremost in life. He always told us you won't be able to do anything in life unless you are fit."
"Many took to gymming seeing his body. He looked like a movie star. I once made a video of him in uniform after he had returned from a cordon and search operation. It went viral," says Basit.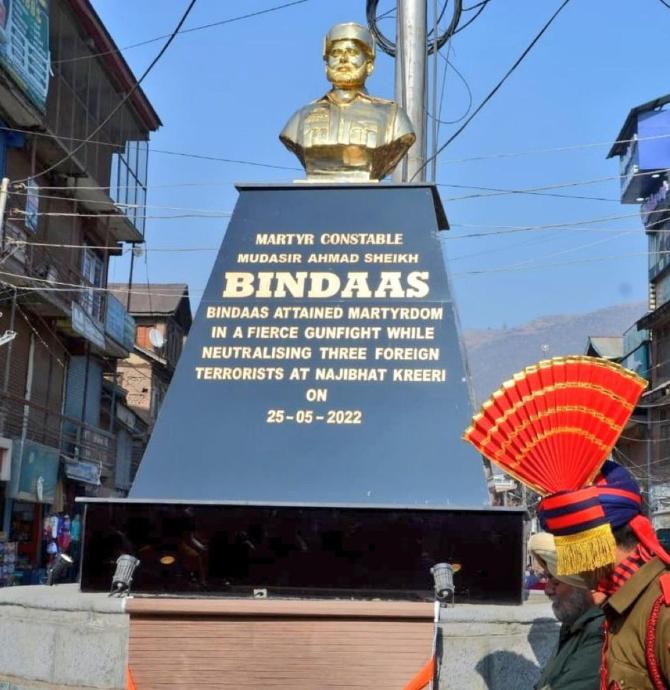 The brothers last met when Bindaas had come to Delhi airport to bid Basit goodbye before he flew to Dubai in December 2021.
"He told me there is nothing certain about life when he was on duty and this could even be our last meeting. He had tears in his eyes."
Basit brushed aside the maudlin conversation.
"I knew that he will face the enemy and look him in the eye. He will take fire and not let the enemy succeed," he continues.
The day Bindaas, the warrior's body came home, would have been his sister's wedding. The wedding was postponed by two weeks.
His home is a museum to his memory. The walls of the home and the mobile phones of the family members are full of his pictures.
Bindaas's favourite Bullet motorcycle with his name on it has been preserved.
"I use his mobile phone and use all of Bhai's things that he left behind," says Basit.
"His memories are everywhere."
Feature Presentation: Aslam Hunani/Rediff.com
Source: Read Full Article