Goa polls: BL Santhosh meets ministers
Santhosh's visit comes months ahead of legislative Assembly polls, slated for March 2022, in Goa.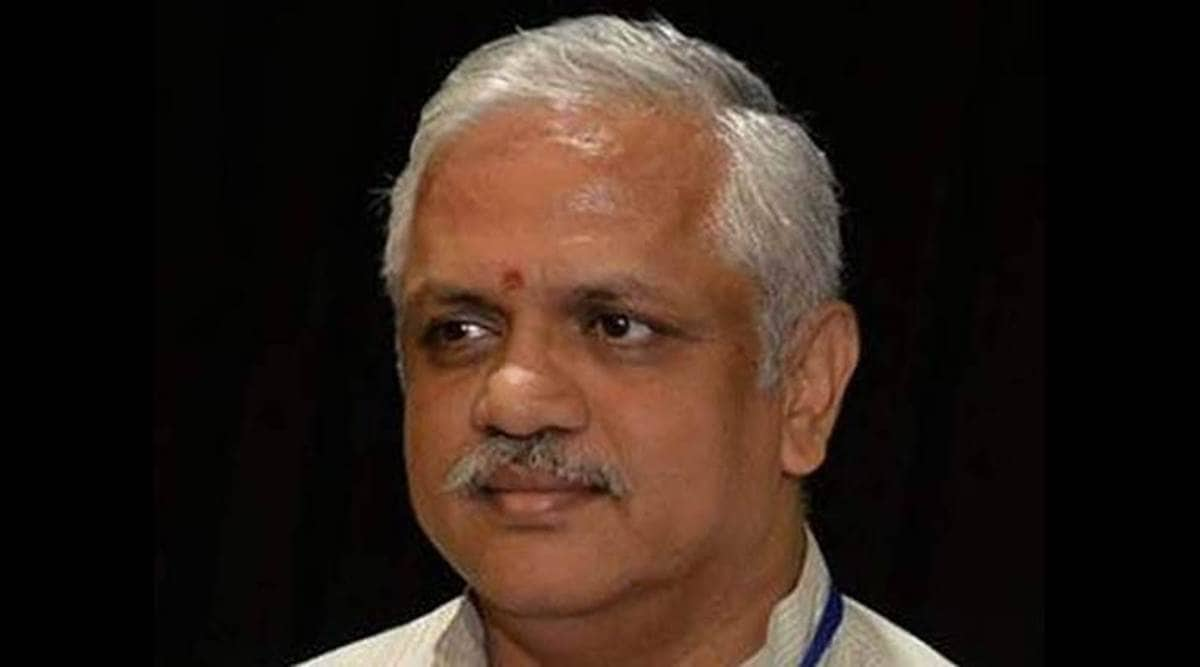 BJP national general secretary (organisation) B L Santhosh, who arrived in Goa on Wednesday, held marathon meetings with state ministers, office bearers and core-committee members of the party in Goa on Thursday. He had met the party's MLAs on Wednesday.
Santhosh's visit comes months ahead of legislative Assembly polls, slated for March 2022, in Goa. After the meetings concluded on Thursday evening in Panaji, Chief Minister Pramod Sawant said, "The preparations for elections were discussed, meetings with ministers, party office bearers, group and individual meetings. The election is still six months away but we have already begun preparation. The purpose of this meeting was only organisation, what the party has been doing as an organisation and related to the elections," said Sawant. He said that the visit of the national leaders of the BJP had nothing to do with the performance of the Goa government and that the national leadership was happy with the government's performance.
Sawant said that Santhosh and C T Ravi, BJP National General Secretary in-charge of Goa, held meetings with ministers, BJP office bearers and core-committee members on Thursday. "They guided them about the election strategy and reviewed the party's work as an organisation and there was also a discussion on the pandemic," said Sawant
Goa BJP President Sadanand Tanavade said "B L Santhoshji reviewed the party's performance under the 'Seva hi Sanghatan' programme. He took stock of what the party did in the face of Covid-19 to support people, how we helped in the government's vaccination programme," said Tanavade.
Santhosh's two-day visit to Goa comes in the backdrop of differences between CM Pramod Sawant and health minister Vishwajit Rane that surfaced in April but were quelled after the Centre intervened. Goa's power minister Nilesh Cabral had earlier expressed his disappointment in the state finance department – the CM's portfolio – holding up work of underground cabling in the state.
When asked about the rift between Sawant and Rane, C T Ravi told reporters, "We are all one. There are no differences in their mind. Are there any in yours?" About preparations for the 2022 polls, Ravi said that the purpose of the national leadership's visit was for organisation of the party. "The visit is for organisation and nothing else. There cannot be a political party without organisation. Political party toh hamesha election ke daayre mein rahenge," said Ravi.
Meanwhile, Goa art and culture minister Govid Gaude, an independent MLA who had supported the BJP, said that if the party accorded him the opportunity, he would be willing to contest the next assembly polls on a BJP ticket. Gaude also met the top BJP functionaries on Thursday. The state BJP leadership, however, refused to comment on the matter.
Goa ports minister Micheal Lobo said that the party's work as an organisation was discussed along with how to win the most number of seats in the next election. "Winnability is very important. Finally, they are the organisation that has to decide," said Lobo after the meeting
Source: Read Full Article