'Economic rebound has run out of steam'
'When the average growth in the last three years was just 2.5%, how does that make us the fastest growing country?'
'They only tell you what has happened in the last 2 years; they are not taking into account what happened in FY21 on account of their mistakes.'
The recently released data on India's economic growth by the National Statistical Office did not come as a surprise to many observers of the Indian economy.
It said India's economic growth decelerated to 4.4% in the October-December 2022 quarter while the GDP growth for October-December 2021 was 11.2% and 6.3% for July-September 2022.
What awaits India in the coming days? Achche Din?
"You will see slower growth from this point onwards unless the economic policies are changed particularly in the difficult international economic environment," Professor Santosh Mehrotra tells Rediff.com's Shobha Warrier.
The concluding segment of a two-part interview with Professor Mehrotra, the well known human development economist who is a visiting professor, Centre for Development, University of Bath, UK, and research fellow at the IZA Institute of Labour Economics, Germany.
Part 1 of the Interview: 'Question mark if we will grow at 6%'
The NSO says the deceleration in growth is due to a contraction in the manufacturing sector.
In 2008-2009, India grew at 8.5%-9% despite the manufacturing sector not doing that good.
It was the services sector that helped the growth then.
Why is it that India has not been able to achieve that kind of growth later on?
From 2004-2014, the growth rate was an average of 8% despite the global economic crisis. It was unprecedented in India's post-independent history.
Manufacturing was doing reasonably well, not as good as services.
The fact of the matter is, for 25 years, from 1992 onwards after the economic reforms began, the contribution of manufacturing to GDP was 17%.
Unfortunately, after demonetisation, manufacturing suffered.
That was because the MSMEs suffered severely, first on account of demon, then on account of GST and finally the sudden poorly planned and extremely strict national lockdown.
The contribution of manufacturing to GDP since 2016, has only fallen and fallen; from 17%, a level it had maintained for 25 years, to 15%, 14%, and 13%.
It's only in FY 2022-2023, that it is climbing back to 17%.
As a result of the de-industrialisation that is happening, jobs contracted in absolute terms.
Never in India's history has manufacturing employment fallen in absolute terms.
There are five sectors that are labour intensive in manufacturing which account for 50% of all manufacturing and they are in the MSMEs.
They are textiles, leather, garments, home furniture and food processing.
These account for half of our manufacturing jobs.
If policies are such that to undermine these five sectors, how can you expect jobs to grow? How can you expect manufacturing to grow?
Only in the last two years that the government has come up with the PLI (Performance Linked Incentive) scheme under which 13 sectors are supposed to receive incentives over a five-year period.
But they are all capital intensive sectors, and they will not generate many jobs even when new capacity is created in these 13 sectors.
So, we will have to wait and see the ultimate outcome in terms of new investment, and new jobs in manufacturing.
The trouble is, this government has not come up with an industrial policy by which the contribution of manufacturing could go beyond 17%.
Make in India has not worked; we will wait to see results of PLI.
The finance minister was confident that the capital expenditure of Rs 10 lakh crore will help start the investment cycle once again to give confidence to the private sector. Do you expect it to happen?
We have been hearing about the investment cycle re-starting for the last few years…
At the moment, unlikely. That's because like I said before, capex by government is a very small part of total expenditure.
90% of all investment is supposed to come from the private sector, and they are still refurbishing the past machinery which are depreciated.
They are not creating any new capacities because new demand is not there.
The investment cycle is only marginally going to revive, that too confined to infrastructure projects.
Infrastructure takes very long to materialise.
That doesn't generate goods, it may generate demand for cement, steel, some logical services, etc.
But the government says this will create new jobs…
Every investment creates some jobs. The question is, whether they will create jobs on the scale we need.
We are adding 5-6 million young people looking for jobs as they graduate.
This is in addition to the current stock of unemployed which was 30 million in 2019, and during covid, it rose to another 8-10 million.
Then, there is a stock of people who have gone back to agriculture, now waiting to get employment.
That was when the reverse migration took place on a massive scale.
There are already too many people in agriculture. In 2019, 42% were in agriculture producing only 15% of GDP.
Before covid itself, we needed to pull workers out of agriculture.
During covid, more than 50 million people went back to their villages and as a result, the share of agriculture in the total employment rose from 42% to 46.5%.
What has happened is a decline of employment in manufacturing, and an increase in employment in agriculture.
There was a process of structural change happening until 2014 which this government has successfully reversed.
So, we are not seeing progress now. What we are seeing is structural retrogression.
That's why I said the rebound has run out of steam, and you will see slower growth from this point onwards unless the economic policies are changed particularly in the difficult international economic environment.
It is an old forgotten term, still let me ask you, when do you expect achche din to come?
I don't know when achche din will come.
How do you expect ordinary people to experience achche din unless the government reduces taxes on petrol, diesel and gas… unless inflation is brought under control? Look at the food inflation which is so high.
The other dimension of achche din is in jobs growing. Where are the jobs growing? Is there any sign of achche din in inflation or on jobs?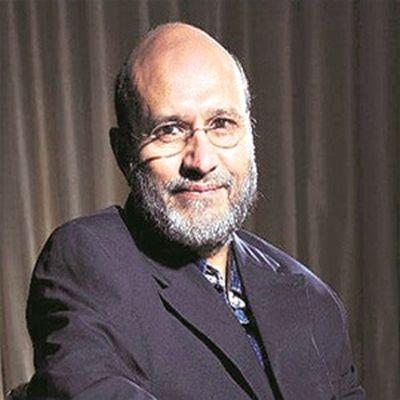 But the government boasted at G20 that the Indian economy was the fastest growing economies in the world even during difficult times…
The fastest growing economy needs to grow fast because it is the poorest G20 country in the world.
You look at any other G20 country, they are all in the upper middle – income countries.
The World Bank categorises countries in the world into low income which have the per capita income of $1,000 and less, lower middle income which have the per capita income between $1000-4000.
India at $2,200 is still $1800 away from the $4000 mark of upper middle-income countries ($4,000-$12,000).
All the 18 countries in G20 are either high income (above $12,000) or upper middle income.
Almost all of them are close to the top end of $4,000-$12,000 bracket.
Like I said earlier, contraction during covid was among the worst in India. If the global economy contracted 3.1% in FY21, India contracted by 6.6%.
So, we have to grow fast because our base is low. They cannot grow fast because they are already at a relatively high-income level.
My question is, when the average growth in the last three years was just 2.5%, how does that make us the fastest growing country? They only tell you what has happened in the last 2 years; they are not taking into account what happened in FY21 on account of their mistakes.
The fact is, India is the poorest among the G20, and we have no choice but grow fast!
Feature Presentation: Aslam Hunani/Rediff.com
Source: Read Full Article