Coronavirus News LIVE Updates: India reports 35,875 new Covid-19 cases, 369 deaths
Coronavirus LIVE updates: "Third wave is not coming, it is already here," Mumbai Mayor Kishori Pednekar told reporters at a function.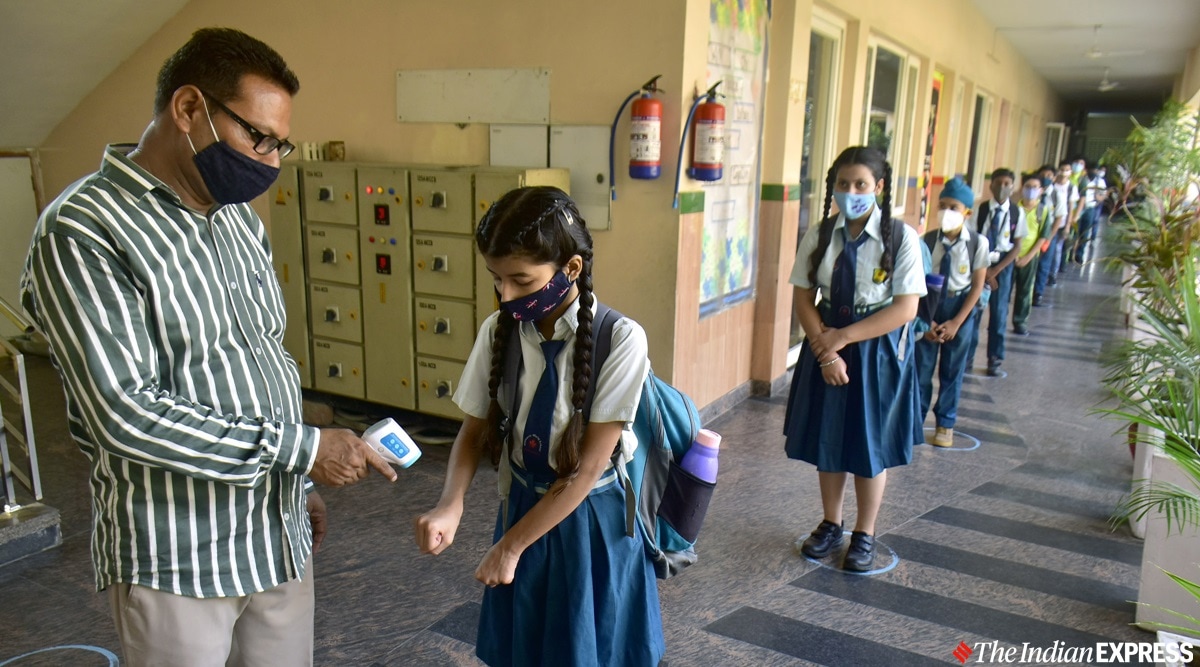 Coronavirus News Live Updates: India reported 37,875 new Covid-19 cases, and 369 deaths in last 24 hours ending at 8 AM on Wednesday. With this, the country's Covid caseload rose to over 3.3 crore (3,30,96,718), while the death toll increased to more than 4.41 lakh (4,41,411). Meanwhile, 39,114 patients recovered from the disease in the same period, active cases currently stand at around 3.91 lakh (3,91,256).
Of these 37,875 new #COVID19 cases and 369 deaths reported in the last 24 hours in India, Kerala recorded 25,772 cases and 189 deaths yesterday.
Mumbai Mayor Kishori Pednekar on Tuesday said a third wave of the COVID-19 pandemic had already arrived, only to issue a clarification a few hours later. "Third wave is not coming, it is already here," she told reporters at a function. "In Nagpur, it has been already announced and everyone should take care," she said. Later, her office issued a press statement saying what she meant was that the third wave of COVID-19 was on the "threshold of Mumbai", PTI reported.
Meanwhile in Kerala, Chief Minister Pinarayi Vijayan said that the state government has decided to do away with the night curfew and Sunday lockdown restrictions in the state. The CM, in a press meet held in the evening, said the decision to withdraw the Sunday lockdown and night curfew was taken during the Covid review meeting.
India records 35,875 new Covid-19 cases, 369 deaths; Third wave is on threshold, warns Mumbai mayor. Follow this space for the latest coronavirus LIVE updates
In last 24 hours India has recorded 37,875 new Covid-19 cases, with 39,114 recoveries and death toll at 369, according to the Health Ministry. This pushes the total Covid-19 toll to 3,30,96,718 and death toll 4,41,411. In the same time frame India has successfully completed 70,75,43,018 vaccinations.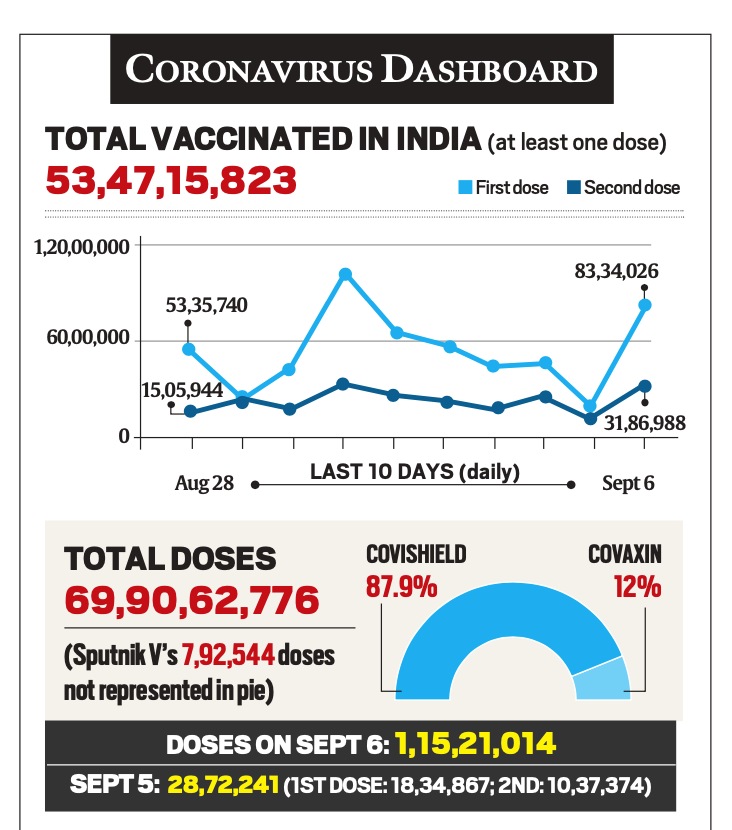 The cumulative number of Covid-19 vaccine doses administered in the country has crossed 70 crore, with the last 10 crore doses being given in just 13 days, the fastest so far, the Union health ministry said on Tuesday. The coronavirus has to be defeated and vaccination is the way to victory, Union Health Minister Mansukh Mandaviya said.
India took 85 days to touch 10 crore vaccinations, 45 days to cross the 20-crore mark and 29 more days to reach 30 crore. The country took 24 days to reach 40 crore from 30 crore doses and then 20 more days to cross 50 crore vaccinations on August 6. It took 19 more days to go past the 60-crore mark and took only 13 days to reach 70 crore from 60 crore, the fastest so far, he said on Twitter.
India recorded 31,222 new cases of Covid-19 in the 24 hours ending 8 am Tuesday, taking the total tally to over 3.30 crore. Out of these, 3.92 are active cases while 3.22 crore people have recovered after testing positive. With 290 new deaths, the total death toll now stands at 4.41 lakh.
Source: Read Full Article