Pune: Night curfew now from 6 pm to 6 am; restaurants, malls, religious place shut for 7 days
Pune night curfew: The order will be implemented from Saturday (April 3) and will be reviewed next Friday. A state-wide night-curfew is in force from 8 pm to 7 am along with other stringent measures.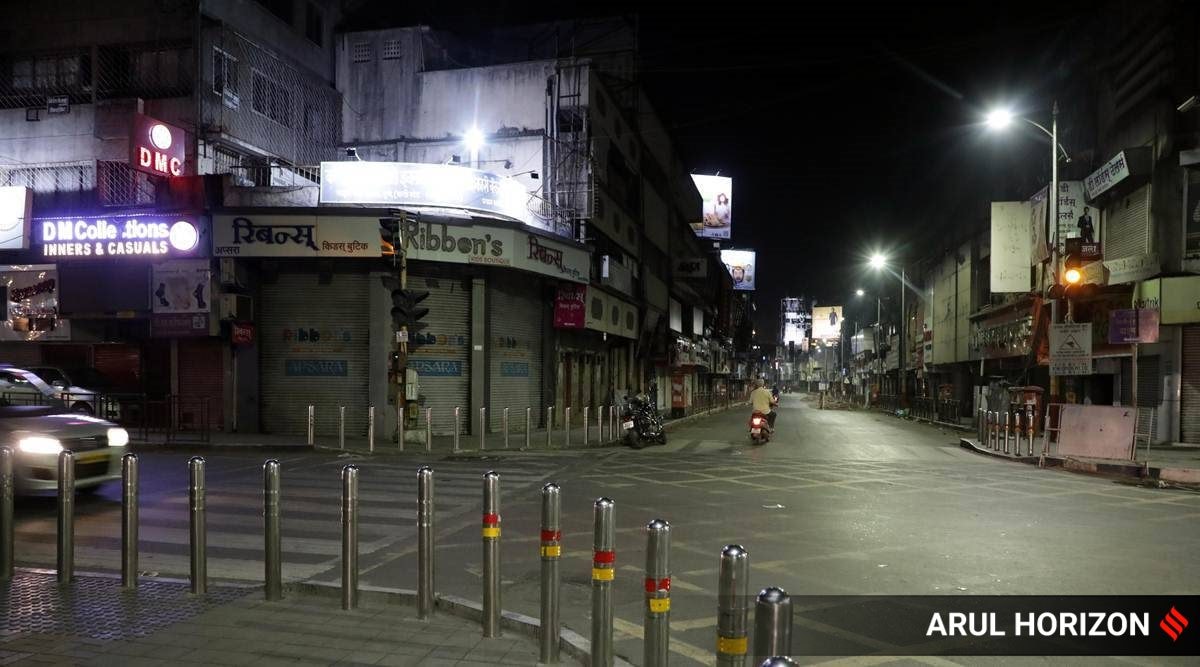 Night curfew timings in Pune district have been revised to 6 pm-6 am from the earlier 8 pm-7 am. The decision was taking following a Covid-19 review meeting chaired by Maharashtra Deputy Chief Minister Ajit Pawar. Moreover, it has been decided to shut restaurants, bars, malls and religious places for seven days. Restaurants will, however, be allowed to provide food parcel and delivery services until 10 pm, Pune Divisional Commissioner Saurabh Rao said.
The order will be implemented from Saturday (April 3) and will be reviewed next Friday. A state-wide night-curfew is in force from 8 pm to 7 am along with other stringent measures.
"We have collectively decided to take some measures keeping in mind the goal of causing minimal hassle to citizens, but those that will help us slow down the spread of the virus. A golden mean was settled upon," Rao said, following the meeting.
PMPML bus service will only be available for essential workers. Industries and other organisations that need staff to travel can hire buses from PMPML.
Rao added that no social, cultural or political event will be allowed to take place for the next seven days, except marriages and last rites. "For last rites, a maximum of 20 persons will be allowed and for marriages the limit will be 50," Rao said.
On Wednesday, the city recorded the highest-ever new Covid-19 infections — 8,593. At the last Covid-19 review meeting held on March 26, Pawar had warned that if the situation did not improve, the government would be forced to impose a "strict lockdown".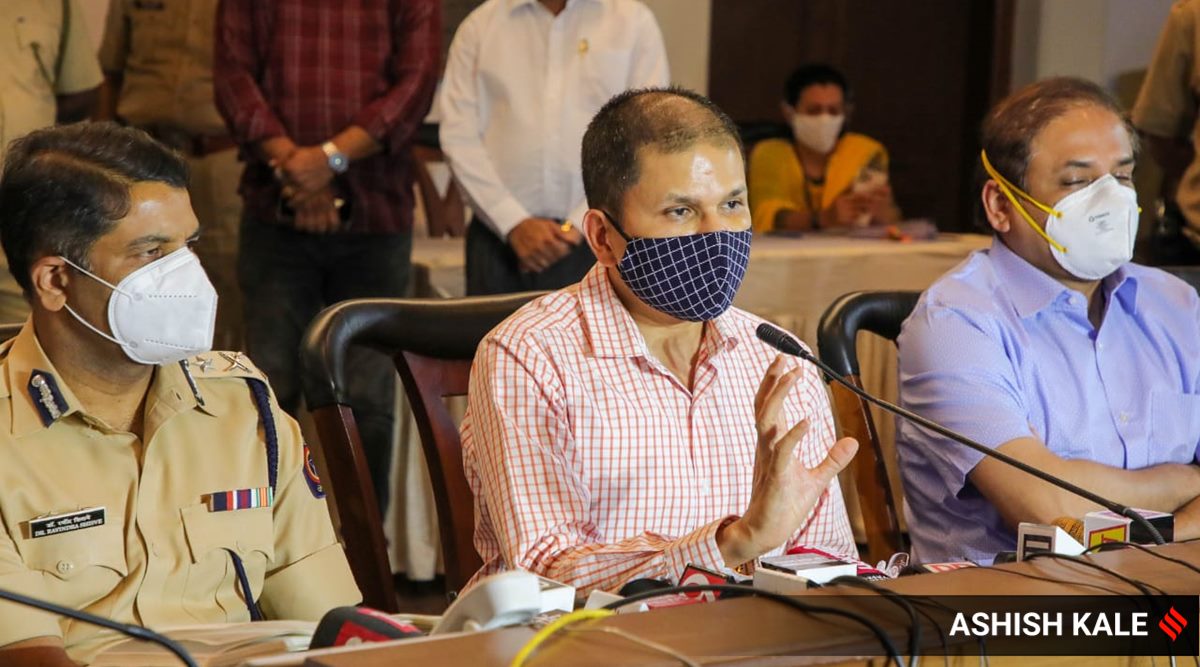 At the meeting, almost all elected representatives including Members of Parliament Girish Bapat, Shrirang Barne, Vandana Chavan, Amol Kolhe and Pune Mayor Murlidhar Mohol opposed the idea of imposing a complete lockdown, and instead proposed stringent curbs be imposed and effectively implemented by the police. Divisional Commissioner Saurabh Rao and PMC Commissioner Vikram Kumar said additional curbs at public places, markets and public transport were important to reduce the number of cases and consequently ensure those who are severely infected get a hospital bed.
PMC Commissioner Vikram Kumar said at the rate Covid-19 cases were spreading in the city, the daily detections might soon touch 9,000 if stringent measures were not imposed.
Rao pointed out that with Covid-19 cases growing in neighbouring districts such as Satara, Sangli and Solapur, Pune district was seeing a shortage of oxygen supply and hence the administration has taken steps to meet the shortfall.
– Stay updated with the latest Pune news. Follow Express Pune on Twitter here and on Facebook here. You can also join our Express Pune Telegram channel here.
Deputy CM Pawar said though he was against imposing a lockdown, the situation was getting very serious and in a few days finding a hospital bed would become close to impossible.
"With the current speed of spread, we won't have enough beds even if we take on board 100 per cent private hospital beds for Covid-19… After a point, people won't get a bed even if they call Ajit Pawar for help. Everyone here is asking for stringent measures but no lockdown. What does that mean?" he asked.
Pune Mayor Murlidhar Mohol suggested additional restrictions could be imposed on public transport but the facility should not be closed completely as it would cause hardships to common citizens. He said instead of imposing a lockdown which will cause loss of livelihood for poor families, the government should focus on increasing the medical infrastructure and speeding up the vaccination drive.
Chavan suggested some hospitals be reserved as 'non-Covid-19′ facilities so those suffering from other ailments do not stay at home for fear of being infected with Covid-19, or be turned away due to non-availability of beds.
Source: Read Full Article