Maharashtra coronavirus Live Updates: 10,552 fresh cases; Shiv Sena slams Guv, BJP over temple reopening demand
Maharashtra, Mumbai, Pune Coronavirus News Live Updates: Maharashtra has touched 15.54 lakh cases with 158 Covid deaths on Wednesday, taking the toll to 40,859.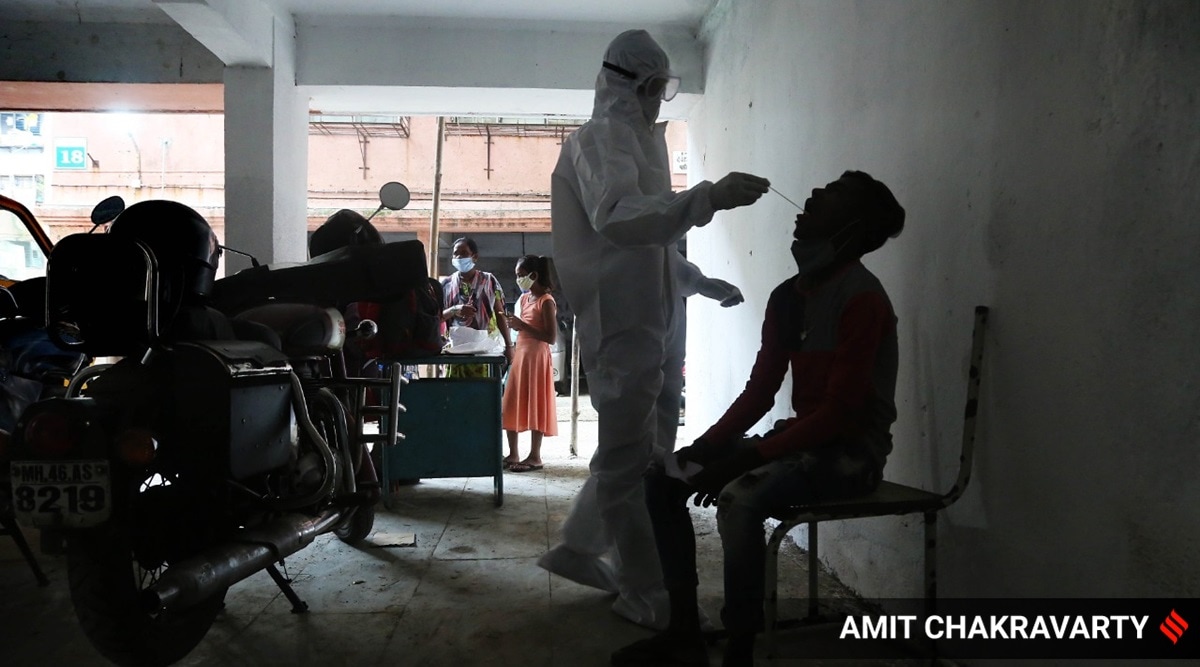 Maharashtra Coronavirus News Live Updates: The Shiv Sena on Thursday launched a scathing attack on Maharashtra Governor Bhagat Singh Koshyari who recently wrote to Chief Minister Uddhav Thackeray demanding the immediate reopening places of worship. In an unusually worded official letter, the Governor had mockingly asked if the Sena leader had "suddenly turned secular."
According to an editorial published in the party mouthpiece Saamana, the BJP has been "exposed" on this issue. It said that the Maharashtra Governor should be recalled if Prime Minister Narendra Modi and Union Home Minister Amit Shah wish to preserve the "prestige" of Raj Bhavan. It further said restaurants have opened with strict Covid safety protocol, but reopening temples will see crowding.
If the BJP wants temples to reopen, then there should be a national policy, it said, adding that several important temples in the country are closed. "Even the gods must be ringing the temple bells in happiness," it said. "If the sound of ringing bells has reached Modi and Shah, then they will recall the Governor to preserve the prestige of Raj Bhavan," the Saamana editorial said.
After recording low caseload for two days in a row, Maharashtra recorded slightly higher number of Covid cases on Wednesday with 10,552 infections. On Tuesday, the state reported 8,522 cases and on Monday 7,089 cases. Officials attributed the fall in cases on both days to weekend lag when fewer tests are conducted. Maharashtra has touched 15.54 lakh cases with 158 Covid deaths on Wednesday, taking the toll to 40,859.
A COVID-19 patient urgently requiring plasma approached Thane police for help, following which a personnel promptly responded to his request, the city police said. According to news agency PTI, the Thane police in Maharashtra received a message on its WhatsApp group about a 65-year-old patient suffering from coronavirus infection urgently in need of B+ve plasma. After reading the message, assistant sub-inspector (ASI) Natrajeshwar Andhalkar, who was posted in the wireless section, did not waste any time and rushed to the hospital and donated his plasma, the Thane city police tweeted on Wednesday.
Even as the total new cases on Wednesday slightly rose this week, Maharashtra is on a consistent and gradual decline in both active case load and fresh cases of coronavirus. In the first fortnight of September, the state recorded 2.84 lakh Covid cases, while October's first fortnight noted 1.69 lakh cases, a 40 per cent dip.
Active infections as on Wednesday stand at 1.96 lakh, while a month ago there were 2.91 lakh actively infected cases across the state. The biggest fall in active infections was noted in Pune where from 78,284, the district came down to 40,316 actively infected cases, followed by Mumbai where the drop in active infections was from 31,123 to 23,828 patients. Thane on the contrary saw a slight rise in active case load.
Source: Read Full Article