Karnataka Bengaluru Coronavirus Live Updates: State reports 911 new cases, 1214 discharges, 11 deaths
Karnataka Bengaluru Coronavirus (Covid-19) Latest News Live Updates: The total number of COVD-19 cases reported till date in the State has risen to 9,16,256 out of which 13,080 cases are presently active and 12,062 dead.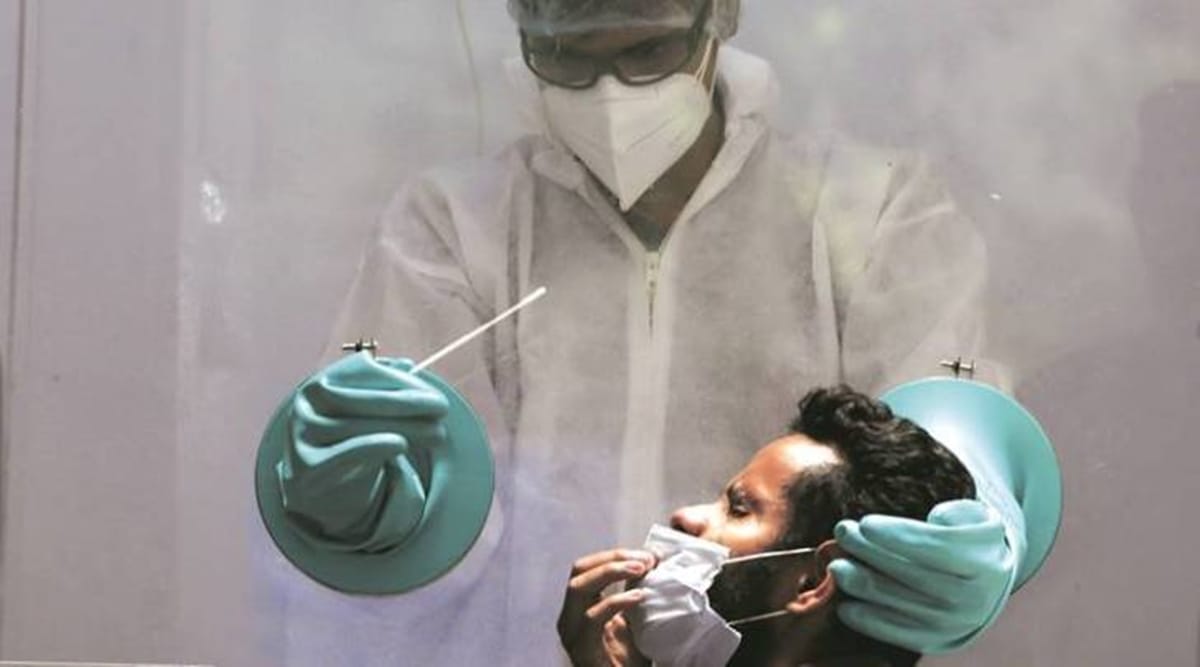 Karnataka Bengaluru Coronavirus News Live Updates: Karnataka reported 911 new cases of COVID-19 from across the State along with 1,214 recoveries and 11 deaths due to the virus on Sunday.
The total number of COVD-19 cases reported till date in the State has risen to 9,16,256 out of which 13,080 cases are presently active and 12,062 dead.
209 COVID-19 patients are presently undergoing treatment in Intensive Care Units (ICU) in the State.
Bengaluru Urban district reported 542 cases and tops the list of reporting the highest number of daily cases, while all other districts reported less than 50 COVID-19 cases.
Catch the latest news in Bengaluru and Karnataka as we bring you live updates on COVID-19, lockdown 6.0 and phase 6 of the unlock across the state and more throughout the day.
Karnataka Chief Minister BS Yediyurappa will inaugurate the Arogya Soudha in Bengaluru on Monday.
According to the state health department, the new Arogya Soudha in Magadi road will have offices of various health schemes and projects under one roof.
Currently, offices of the Health and Family Welfare Department are scattered in different buildings.
The polling for second and final phase of Gram Panchayat elections in Karnataka concluded on Sunday and the counting of votes will be taken up on December 30.
According to official sources, over 60 per cent voter turnout was recorded till 3 pm in the state. Voting took place across 2,709 village panchayats in 109 Talukas of Karnataka.
The polling began at 7 am and came to an end at 5 pm, the state election commission officials said. The polling was by and large peaceful.
Officials noted that there are 1,05,431 candidates in the fray for 39,378 seats at 20,728 booths in the final phase. A total of 3,697 candidates have been elected unopposed already.
Read more
The Karnataka government may issue guidelines for new year celebrations across the state on Monday, according to Home Minister Basavaraj Bommai.
Speaking to reporters on Sunday, Basavaraj Bommai said, "The guidelines will be issued on Monday, to prevent further spread of coronavirus. The objective is to avoid a huge congregation of people at public places giving room for coronavirus to spread rapidly."
On December 17, in an order, the state government had appealed to the public to keep celebrations indoors and had banned all DJ events, dance parties and other public celebrations.
Gathering of people at public places and roads for new year celebrations stands prohibited, according to the earlier order. In the order issued by Chief Secretary Vijay Bhaskar, it only permits bursting of green crackers on festive nights and revellers have been advised to refrain from handshakes and hugs.
Good morning!
Welcome to the live blog from Bengaluru where we bring to you the latest updates on COVID-19, lockdown 6.0, unlock phase 6, Sandalwood drug case, Bengaluru violence, BBMP and more across Bengaluru and Karnataka. Follow the blog to stay up to date with the state in real time.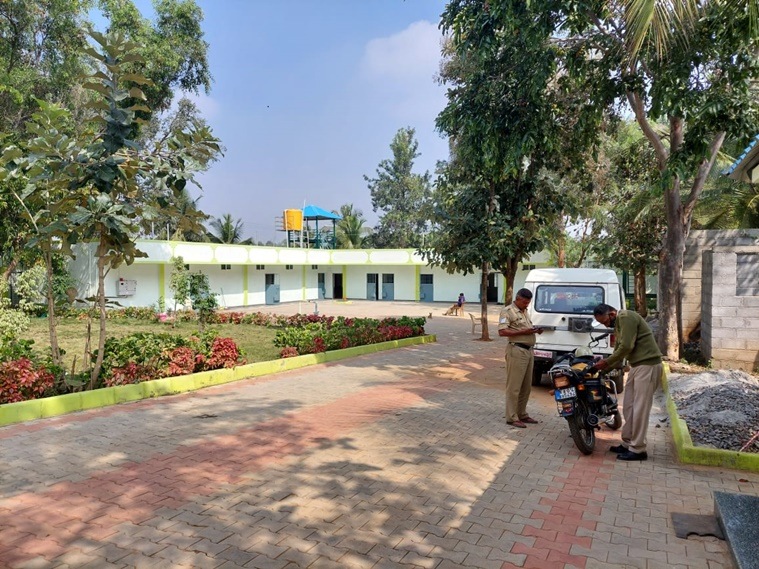 Security guards at the detention centre. (Express Photo)
The first detention centre in Karnataka currently houses four illegal immigrants — three from Bangladesh and a Sudanese — who are waiting to be deported. All four were brought here in the last 15 days after the conclusion of criminal cases against them.
Opened in December last year at Sondekoppa village at Nelamangala Taluk, 40 km from Bengaluru city, the centre's first detainee was a Sudanese national brought here in October. He has now been deported.
READ | A year on, Karnataka detention centre has no CCTV or staff quarters, houses four inmates
Here are a few contacts that might come in handy for you in emergency situations:
COVID-19 related queries / emergencies / clarifications: 104 (toll free); +91-80-4684-8600/6669-2000 | Find your nearest fever clinic and testing Covid-19 facility here | Home Quarantine-related queries: Telegram messenger/WhatsApp – +91 97777 77684, Voice call – 080 45451111 | BBMP control room: 080-22221188 | In case of power disruptions, contact BESCOM: 1912. If the water supply is hit in your area, contact BWSSB: 1916
Karnataka Bengaluru Coronavirus December 25 Highlights
Source: Read Full Article