Tuesday Transformation: Ahead of Bharat's release, here's a look at Salman Khan and Katrina Kaif's evolution over the years | Bollywood Life
We all love to watch Salman Khan and Katrina Kaif on the silver screen. Both Salman and Katrina have always set the screens on fire with their sizzling hot chemistry. It's amazing how they are effortlessly romantic with each other thanks to their off-screen camaraderie. Their fondness for each other is known to one and all and this friendship has always been a hot topic in tinsel town. Currently, the two actors are busy promoting their film Bharat and hence we get to witness all their off-screen masti after a very long time. However, we thought of flashbacking to all the days when they went on a promotional spree for all their movies.
Maine Pyaar Kyun Kiya (2005)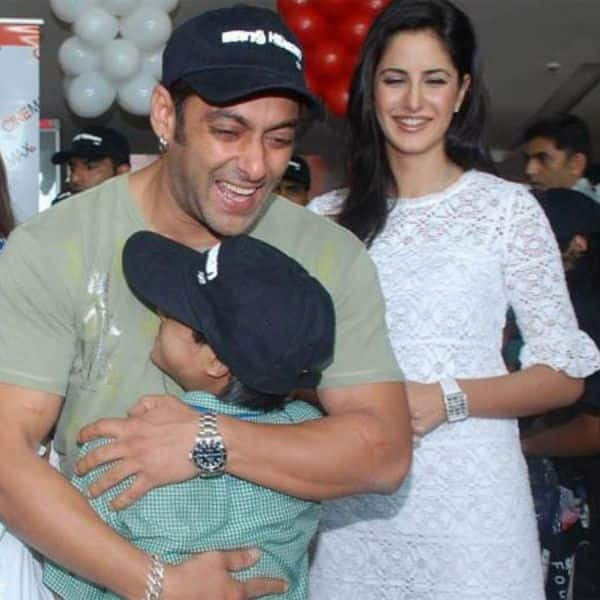 Salman Khan | Katrina Kaif | Maine Pyaar Kyun Kiya |
Salman Khan and Katrina Kaif were first paired opposite each other in 2005's romantic comedy Maine Pyaar Kyun Kiya which also starred Sohail Khan and Sushmita Sen in key roles. The film was one of the highest grossing films of the year. We loved their cute chemistry in the film. Here is a picture from an event where Salman Khan is seen hugging a young fan while a very cute and hot Katrina looks on adoringly. Meanwhile, Salman Khan, who is known for his own unique style, is seen here with studs and short hair. Katrina had layered long hair back then. We loved them then and we love them now even more.
Yuvvraaj (2008)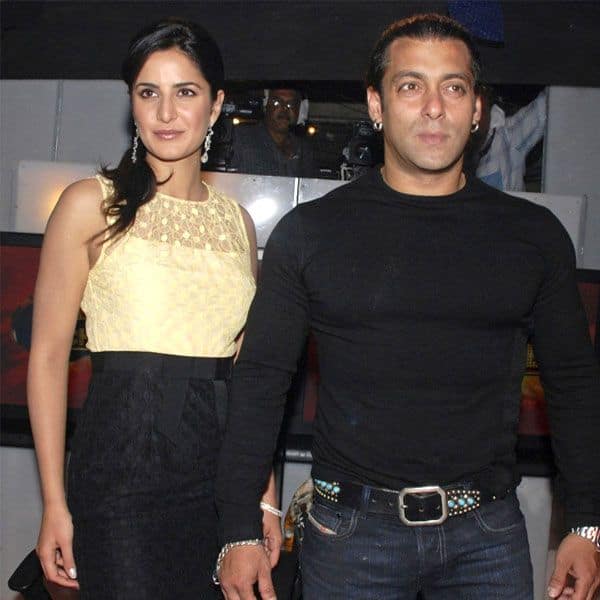 Salman Khan | Katrina Kaif | Yuvvraaj |
Salman Khan and Katrina Kaif next starred in Yuvvraaj which was a disaster at the box office. The two played star-crossed lovers and their chemistry was the saving grace of the film. Salman had long tresses for his character Deven while Katrina looked nothing less than an angel. The actress sported curls in the film unlike her real-life straight hair. They look great anyhow! The above picture is from one of their promotional events then…
Salman Khan to REMAKE Mahesh Babu;s recent blockbuster Maharshi? Bharat star answers
Ek Tha Tiger (2012)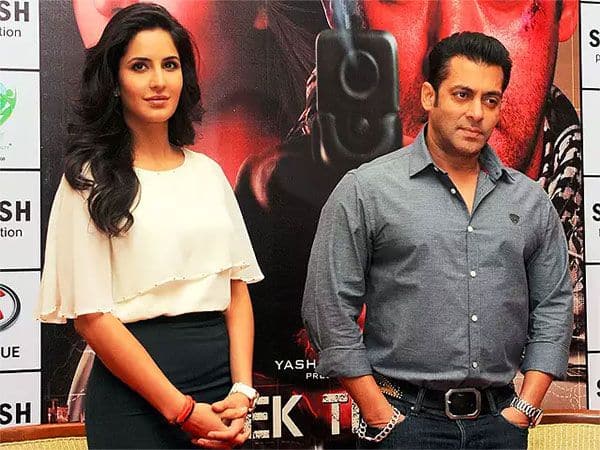 Salman Khan | Katrina Kaif | Ek Tha Tiger |
Salkat, as they are lovingly called by their fans, is one of the most loved couples in Bollywood and hey we are not complaining! Fans including us have always loved to see them on-screen and have waited for them to announce their next collaboration together. So, when Kabir Khan announced that they were to work in an action film together, fans went crazy. Salman played RAW agent 'Tiger' whereas Katrina played ISI agent Zoya. Their chemistry in the film was one of the major reasons for the film's success. Salman Khan and Katrina Kaif looked like their real selves in the movie, which is why, they connected with the audience more. Katrina had trained harder for the action sequences in the film. Salman Khan had short hair and do we even have to talk about his fitness? The man is a huge fitness-inspiration and would start his routine anywhere and anytime during the filming of this one.
Tiger Zinda Hai (2017)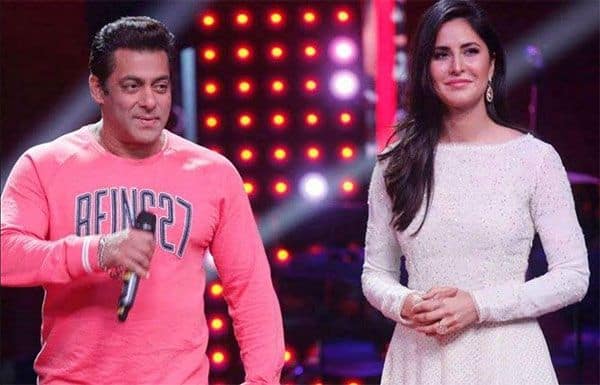 Salman Khan | Katrina Kaif | Tiger Zinda Hai |
It took 5 years for Zoya and Tiger to come back together on-screen and when they did, all hell broke loose. Salman Khan had beefed up a bit while Katrina worked her way to an athletic physique. They had action sequences because of which they were required to keep fit. Salman had a French beard and cropped hair and we all fell in love with him all over again. Katrina as Zoya had grown a bit mature and oozed glamour.
Bharat (2019)
Salman Khan | Katrina Kaif | Bharat |
Salman Khan and Katrina have paired up after a gap of two years during which time, both have matured even more in their own ways. In the film, the two will sport several looks as their characters will age on screen from their teens to their 60s. We cannot wait to see them and their love story once again on the silver screen. It will be almost like watching them grow old together in real life and no fan would want to miss out on that, right?
How excited are you for Bharat? Let us know by tweeting to us @bollywoodlife…
Source: Read Full Article