Travis Barker Reveals Graphic Photo Of Finger Injury Ahead Of Blink-182 Tour
Travis Barker has his finger on the pulse of music, for better or worse…
If you follow the Blink-182 drummer on Instagram, you may know that he revealed a pretty nasty injury to his ring finger Tuesday — sorry, Kourtney Kardashian! In a black and white Story post, the 47-year-old showed off the twisted, disjointed phalange, with the same caption we thought when we saw it: 
"F**k"
He later shared that he spent some time at the doctor's office following the injury, where he received a scan and an injection to help manage the pain. Then, the Feeling This drummer followed up a day later on Twitter, where he shared with fans:
"I was playing the drums at rehearsals yesterday and I smashed my finger so hard I dislocated it and tore the ligaments"
See for yourself below, but be advised, it's gnarly: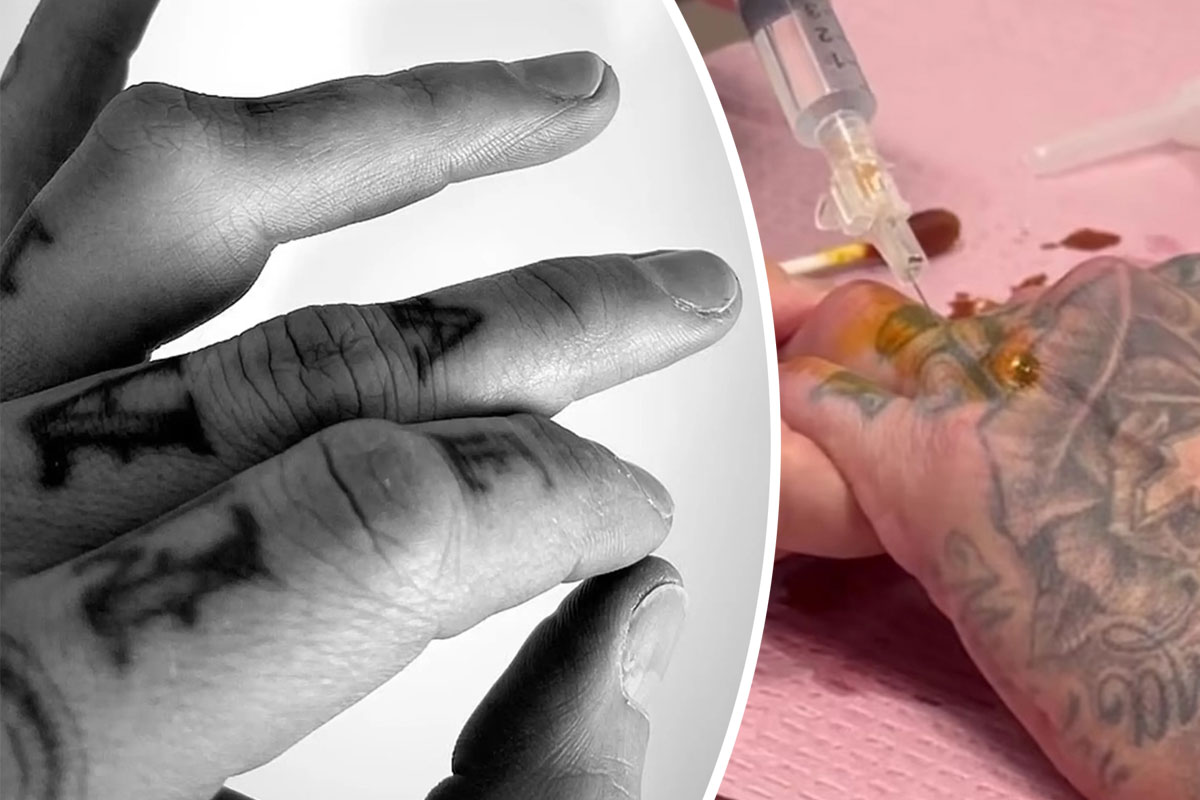 Ouch!! And definitely not the best timing! As you may have heard, Blink-182 announced back in October they'd be reuniting for the first time in nearly a DECADE to perform their greatest hits, as well as some new ones in the near future… So Travis has about one month to heal, as they're set to begin that tour in Tijuana, Mexico on March 11! Godspeed! Thankfully he is one tough rocker…
Do YOU think he'll be ready in time, Perezcious readers? Let us know in the comments down below!
Source: Read Full Article