The Untold Truth Of Jennette McCurdy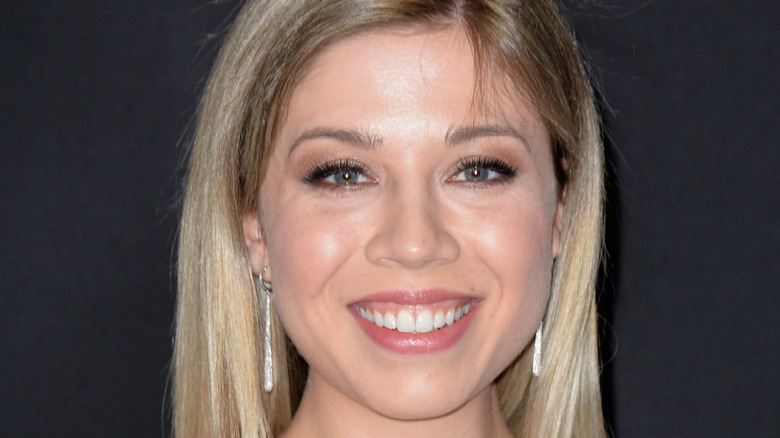 It may be strange to watch Carly without Sam on the new Paramount + "iCarly" reboot, but actress Jeannette McCurdy, who played Samantha Puckett on The Nickelodeon tween show from 2007 to 2012, has opted to not to be a part of it (via Entertainment Tonight). 
Of course, that doesn't mean McCurdy has fallen off the face of the Earth – far from it. Actually, it simply means there are other things in her life she wants to pursue and she's not ready to return to a full Hollywood life as of this writing.
As many fans may know, McCurdy started acting when she was just a small child. At just 8 years old, she began landing TV roles and appeared on the sketch comedy series, "Mad TV." She later landed guest spots on such shows as "Malcolm In The Middle," "Judging Amy," "Medium," and "Will and Grace" (via IMDb). However, that doesn't mean McCurdy wanted to be in front of the camera. In fact, becoming a child actress was not something she wanted at all.
Jennette took on an adult role at a very young age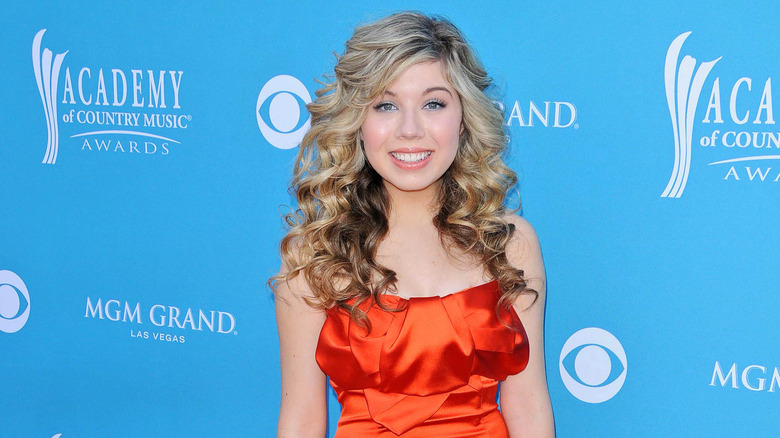 In 2021, Jennette McCurdy is choosing not to be in front of the camera, but she is still speaking out and telling her story. On her podcast, "Empty Inside," the star took the chance to talk about her beginnings in the entertainment industry and how being an actress wasn't her idea at all. However, she stayed with it through her teen years out of an obligation she felt towards her family.
"I quit a few years ago because I initially didn't want to do it," McCurdy said, according to E! News. "My mom put me in it when I was six and by sort of age, I guess, 10 or 11, I was the main financial support for my family. My family didn't have a lot of money, and this was the way out, which I actually think was helpful in driving me to some degree of success."
While fans loved her as the sarcastic yet fun-loving Sam Puckett, a girl who was pushed into the pageant scene as a child by her own mother, McCurdy was struggling with her life.
Jennette landed her breakout role…and hated it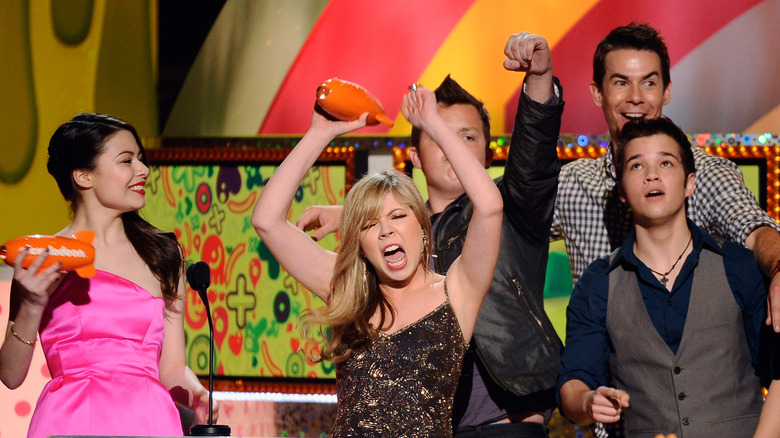 Jennette McCurdy was 15 years old when she landed the role of Samantha Puckett, best friend and web show co-host to Miranda Cosgrove's Carly Shay. Sam was such a popular character that when "iCarly" ended, McCurdy was asked to bring Sam to a spin-off show, in which she teamed up with "Victorious'" Cat, played by Ariana Grande, but "Sam and Cat" only lasted one season (via IMDb).
Surprisingly, it turns out that McCurdy didn't even like bringing Sam to life. As she said on her podcast, via Cheat Sheet.com, "It's the thing that I feel the most shame of in my entire life. I do not like any of the acting work, any of the projects I've been a part of as an actor. Even talking about it, honestly, my heart starts to race and I feel like I almost could cry. I know that kids liked the shows and I think that's great that they liked them, but for me, it was really hugely negative on my self-esteem and on my mental health. It's a thing that kind of haunts me."
That didn't stop McCurdy from dabbling in a singing career for a short time. In 2009, she released the single, "So Close," and in 2012, she released her own self-titled EP, (via Deezer.com).
Jeannette went through a traumatic family experience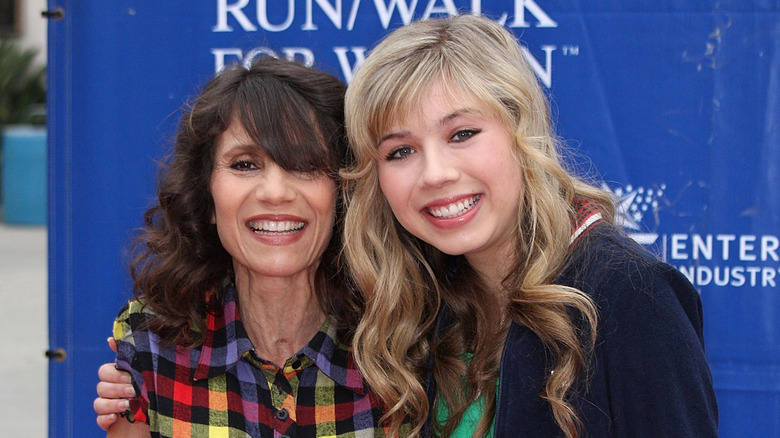 Jennette McCurdy's mother, Debbie McCurdy, thought she had beat breast cancer years earlier, but it returned while her daughter was still a Nickelodeon star. In 2011, McCurdy even opened up about her mother's struggles in a piece she wrote for The Wall Street Journal titled "Off-Camera, My Mom's Fight With Cancer," via Hollywood Life.
"I can't imagine how difficult it must be for my mother to tolerate all she has gone through and continues to go through – the pain, the worry and the battle," McCurdy wrote. "She wakes up every day hurting and goes to sleep hurting even more. My mother, the constant optimist and effervescent, sprightly woman I know her to be, is caged along with this hideous beast they call cancer."
In 2013, Debbie McCurdy passed away and the experience prompted her daughter to write a one-woman show called "I'm Glad My Mom Died." The play got off the ground in February 2020, but it never finished its run due to the coronavirus pandemic postponing live theater productions for more than a year.
McCurdy also admitted on her own web page that she turned to alcohol for a time, but that wasn't her only demon. She also confessed to having an eating disorder, according to Elite Daily.
Jennette quits acting for a new life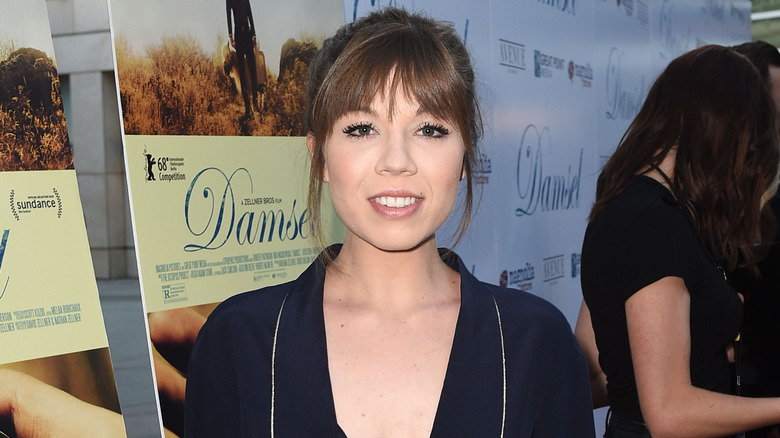 "I'm Glad My Mom Died" was Jennette McCurdy's first foray into performing since 2017. The young star, who never wanted to be an actress, thought it was the best choice for her and was even apprehensive about appearing on stage to tell her own story to a live audience.
"I had to kind of fight the demons on my own time," McCurdy told Elite Daily. "I went dark. I went off of social media. I quit acting. I had to make these pretty big life decisions in order to deal with my stuff, my life." McCurdy also admitted on her podcast that she still feels shame about her teenage years with Nickelodeon, per Cheat Sheet.
"I feel so much pain and weird self-loathing about the stuff that I've done in the past that I wish I could just do something else that wipes that off the face of the earth," she confessed. "I made great friends but beyond that it was just an embarrassing stain on my life that everybody knows me for." McCurdy added, "It's uncomfortable to be known for the thing that you're so ashamed of."
What Jennette is doing now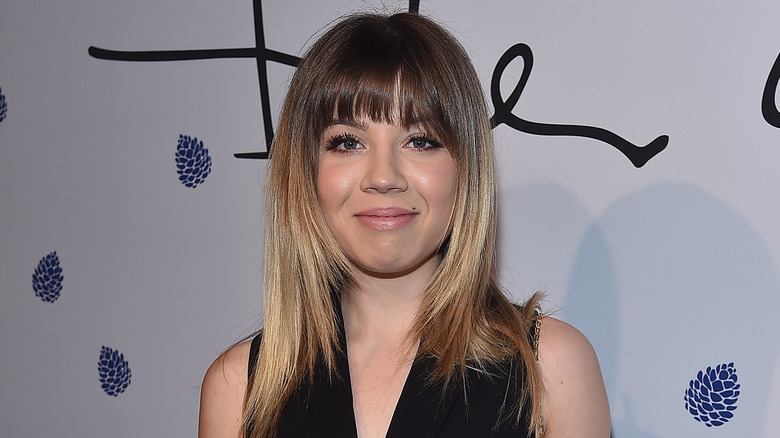 Jennette McCurdy will be missed by "iCarly" fans with the absence of Cat, but McCurdy is still vocal about her life and what she's gone through while still producing her podcast, "Empty Inside." 
On her website, she describes the podcast as such a place "where host Jennette McCurdy talks with a different guest each episode, doing a deep dive into a specific topic. General topic areas are comedy, eating disorders, filmmaking, jealousy, therapy, and the crippling sense of doom we all face as we desperately try to fill the void within."
McCurdy is satisfied to be using her creative side behind the scenes for now, writing and producing, but she doesn't rule out a return to acting. She explained on her podcast in March 2021,via Teen Vogue, "I feel like I have a point of view, and I have a vision. We'll see where things are in a few years."
Source: Read Full Article