'The Girls Next Door': Where Is Bridget Marquardt Now?
The Girls Next Door is a reality show that gave viewers everywhere a look at life inside the legendary Playboy Mansion. A series that did much to cement the idea of the Playboy empire as a pillar of decadence in pop culture, the show primarily focused on three of Hugh Hefner's "main" girlfriends, Holly Madison, Bridget Marquardt, and Kendra Wilkinson. These days, Madison is still a major pop culture icon, while Marquardt has established a niche in entertainment all her own. Keep reading to learn more about what Bridget Marquardt is doing now.
How long did 'The Girls Next Door' run on television?
Although the Playboy empire has been going strong since the '50s, the Playboy Mansion itself remained a subject of mystery for fans for decades. That changed in 2005, when The Girls Next Door premiered on the E! network. Viewers were introduced to three young women who all had a unique, romantic relationship with Hugh Hefner, the founder of Playboy. Holly Madison, Bridget Marquardt, and Kendra Wilkinson were all glamorous, beautiful, and stylish — and with access to what seemed like endless resources.
The show followed the girls as they interacted with Hefner, attended parties, and went about their lives as Hefner's high-profile girlfriends. Madison, Marquardt, and Wilkinson all became reality stars, landing business opportunities and becoming synonymous with the Playboy lifestyle. The three appeared consistently throughout the first five seasons of the show, with the sixth season focusing on Hefner's trio of new girlfriends.
Bridget Marquardt was a fan favorite on 'The Girls Next Door'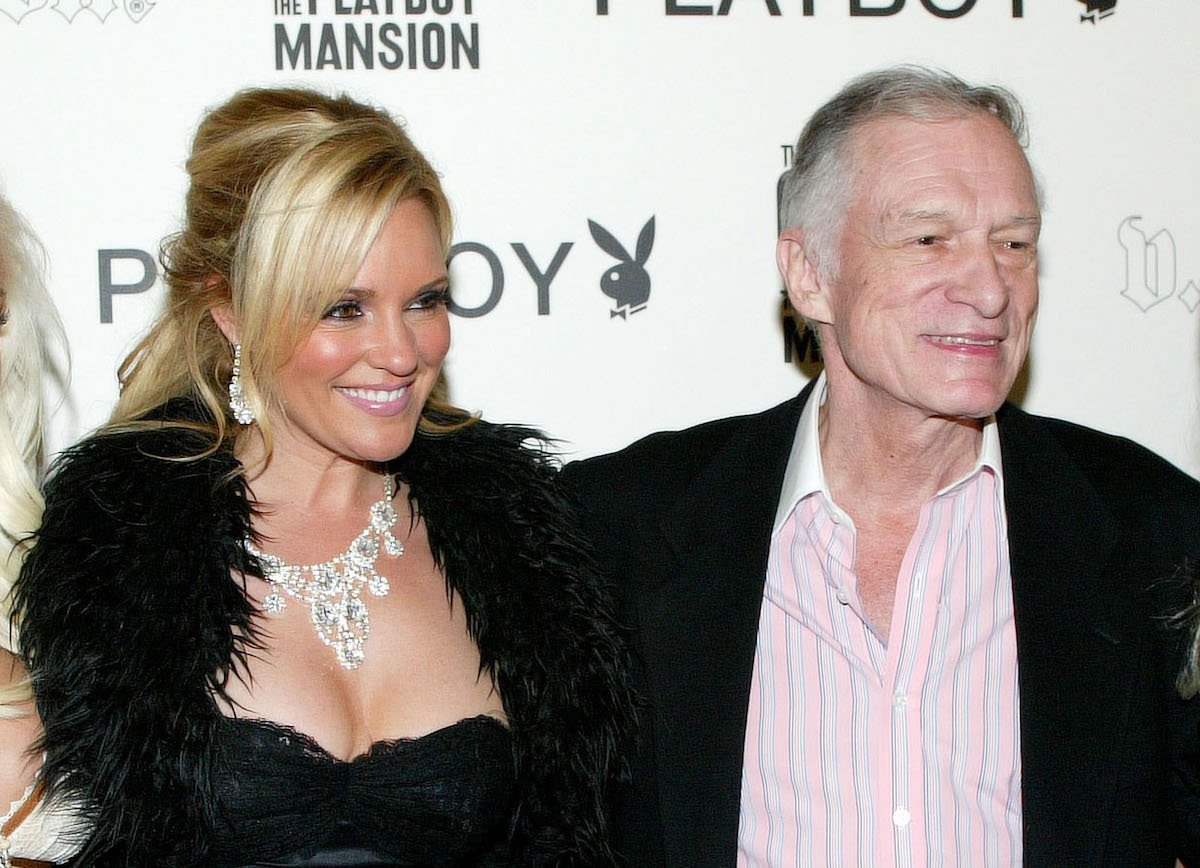 Bridget Marquardt first became associated with Playboy in 2001, when she moved to California in order to pursue modeling opportunities. Eventually, Marquardt caught the eye of Hugh Hefner himself and was invited to visit the Playboy Mansion. After a while, she moved into the Mansion and became one of Hefner's regular girlfriends.
She was first introduced to viewers when The Girls Next Door premiered in 2005. As one of Hefner's main girlfriends, Marquardt was the subject of many of the show's storylines. Marquardt quickly became a fan favorite thanks to her bubbly personality, over-the-top outfits, love of animals (especially small dogs) and commitment to the Playboy lifestyle. Her work on the reality show, as well as her modeling photos with Holly Madison and Kendra Wilkinson, helped to make her one of the most prominent reality stars of the early 2000s.
What is Bridget Marquardt doing now?
Bridget Marquardt stopped appearing on The Girls Next Door after the fifth season, and in February 2009, she did her last high-profile pictorial with Playboy.
Although her romantic relationship with Hugh Hefner had dissolved, she remained a viable presence in pop culture, appearing in music videos and other reality shows, including Celebrity Family Feud and Last Comic Standing. She also hosted a TV show called Bridget's Sexiest Beaches, a show that lasted for one season in 2009.
According to Us Weekly, Marquardt found love after leaving the Playboy Mansion, striking up a relationship with director Nick Carpenter. The two got married in 2015.
These days, Marquardt is primarily focused on her burgeoning career as a paranormal investigator. The former reality star, who has made no secret of her love for horror films, hosts her own paranormal podcast, titled Ghost Magnet With Bridget Marquardt, which she launched in 2019.
While Marquardt will probably always be best known to fans for her work in The Girls Next Door, it's clear that the model is working hard to reinvent herself, without ever denying her past or how she first found the spotlight.
Source: Read Full Article